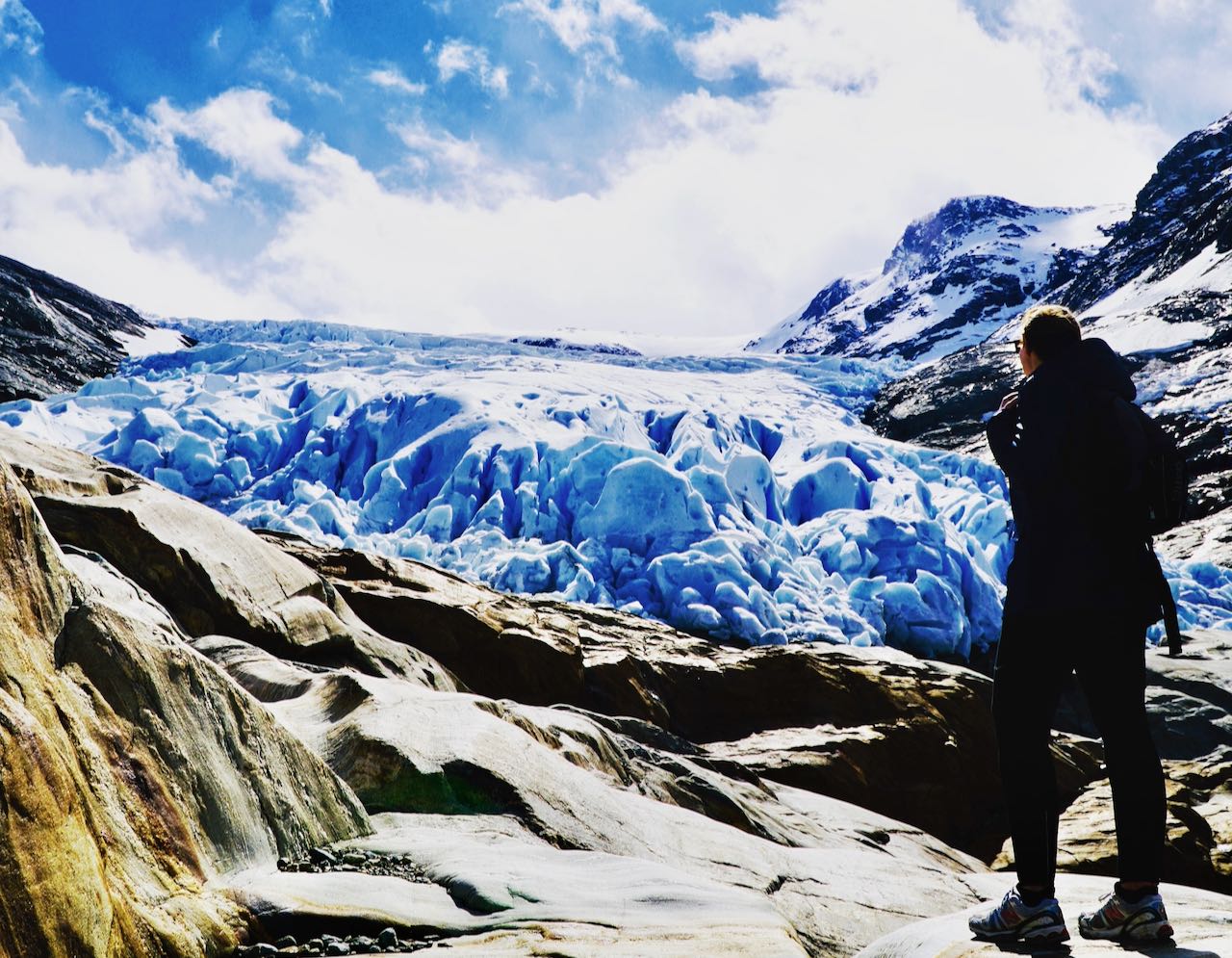 We are Alf and Marianne, a Norwegian couple with a real taste for adventure and good food—especially if they come together! You'll enjoy this blog if you're looking to be inspired to experience new things and see the world with a fresh set of eyes. We try to carry this attitude everywhere we go—even when we set foot back on our homeland and go about our regular lives.
There are countless beautiful places to explore around the globe, but we are firm believers of appreciating the beauty that you might have right in front of you before you go looking for it elsewhere. And Norway has so much of it, it's impossible to overlook! We love taking to the road to see more of our beautiful home country's treasures. You might find us cruising down a scenic highway, biking among Mars-like mountains colored with all the marvellous shades of autumn, or trekking on the crisp blue ice of a glacier. Most often, we just head out the door to look for hidden gems in our hometown of Oslo.
Of course, we're not saying you shouldn't enjoy exploring the parts of the world that are farther out of your reach—on the contrary! Our own journey takes us everywhere from tropical beaches and lush jungles to mystical temples and charming historic castles.
You will notice a significant focus on nature in the travel guides on this blog. Nature is said to be human's best friend and we love spending time with its inhabitants, be they furry, scaly, two- or four-legged, menacing or docile. In our stories, you'll make the acquaintance of alligators, rattlesnakes, cows, elk, musk oxen, monkeys, HeroRATs, kangaroos, spiders, tropical birds, and many more wild and lovable creatures. We also encourage you to use the full extent of the abilities nature has gifted you with and explore the nooks and crannies of mother nature with your own two feet (insofar as possible), or with the help of two wheels.
Afternoon tea lovers and Christmas activity enthusiasts will also find plenty of content here to tickle their fancy. There is something particularly magical about a city when thousands of colorful lights line its streets and dot its houses, and we always want to soak up this atmosphere to its last drop. And, you can never go wrong with a steaming hot cup of tea warming your hands and a platter of exquisite treats in a beautifully decorated room.
Do you share any of our passions? Join us on our journey!
We appreciate quality at a fair price and we want to help you make the best decisions when planning upcoming trips. All our blog posts reflect our honest opinions (you can find our disclaimers at the bottom of each one).
Any questions? We'd love to hear from you! Feel free to contact us.