Last updated June 2023
Seychelles is a dream destination. With white sandy beaches, turquoise water, and vivid green palm trees, the island nation is like heaven on earth. But even when traveling to paradise, coming prepared can be the key to a successful vacation. In this guide, we will share advice, travel tips and information about Seychelles to help you make the most of your stay.
Climate and the Best Time to Go to Seychelles
The climate in Seychelles is warm and humid all year round, with temperatures rarely falling below 24 or rising above 32 degrees Celsius. As a holiday destination, Seychelles is popular at all times of the year.
There are, however, some crucial seasonal weather variations. The period between December and March is called the Northwest Monsoon and sees the most rain, with January and February being the wettest months. But even during this rainy season, there are still a lot of visitors. Rain showers can be frequent but rarely last for very long. The Southeast Monsoon, between May and October, is drier and generally the best time to visit. March and April are usually the hottest months while July and August are the coolest. The sea temperature is always comfortable, varying between 26 and 30 degrees Celsius.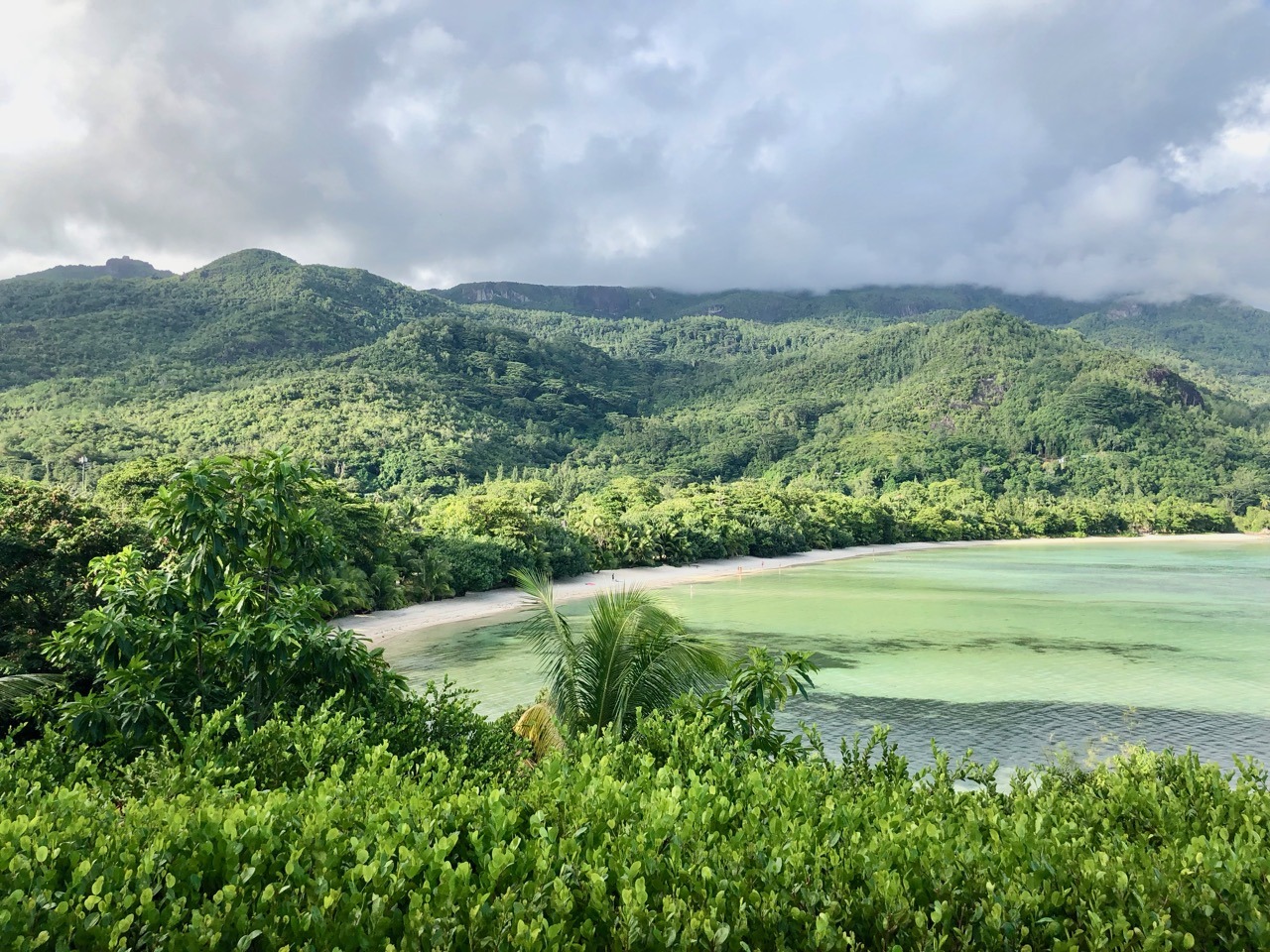 From May to September, seaweed can be present, especially on the southern beaches of Praslin and Mahé. As the wind direction changes during the Northwest Monsoon period, seaweed can be found on the northern beaches of Praslin. The amount of seaweed can actually be so severe that it can prevent any swimming in the sea. It is a good idea to check the local conditions when planning your vacation, as this may influence your preferred location. Note that seaweed will not be present at all beaches at the same time, meaning that swimming will always be possible somewhere.
As Seychelles is close to the equator, sunrise is around 6:00-6.30 am and sunset around 6:00-6.30 pm. Seychelles is four hours ahead of Greenwich Mean Time.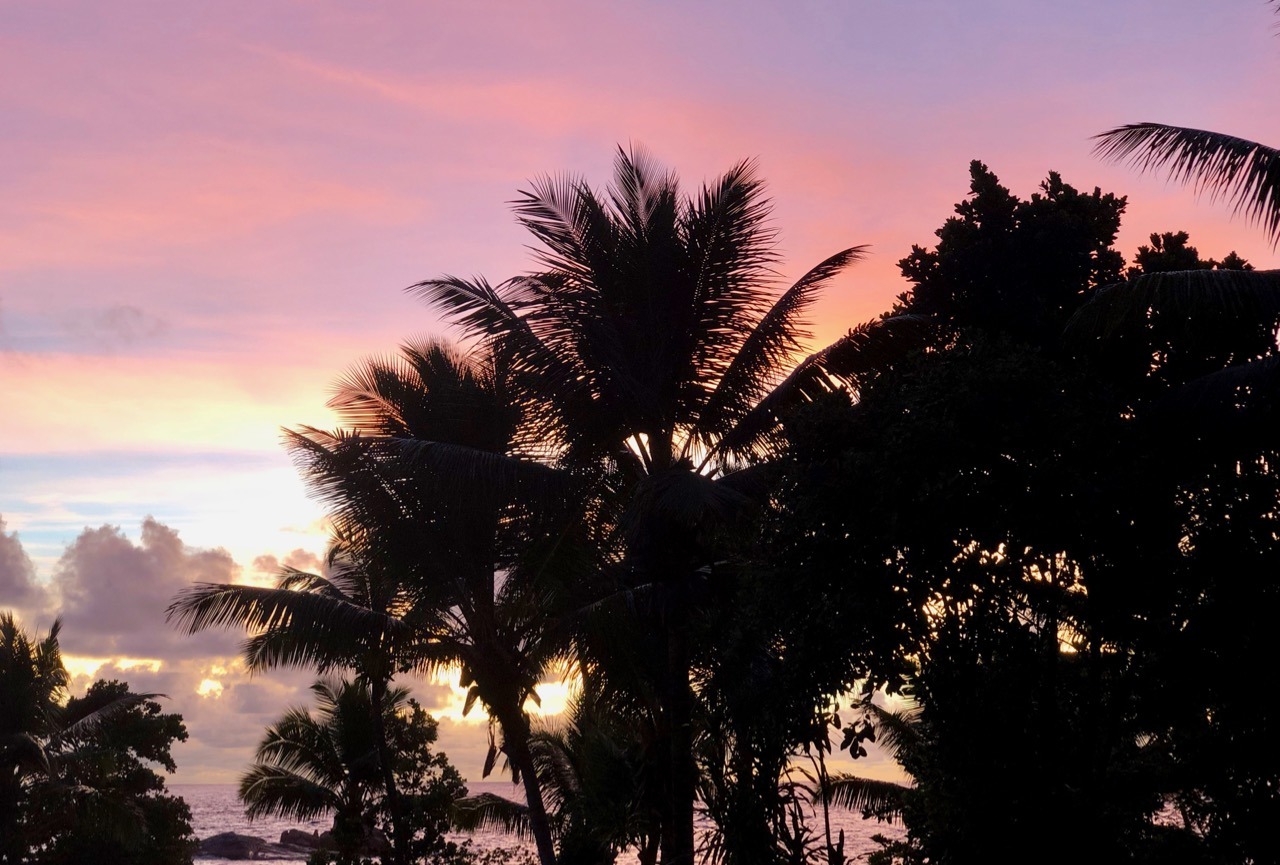 Visa requirements
Seychelles is a visa-free country. The entry requirements are a valid passport, a valid return ticket or ticket for onward travel, and proof of confirmed accommodation. The Seychelles Department of Foreign Affairs also lists a requirement of having sufficient funds for the duration of the stay (150 USD per day). We were only asked to show passports, proof of accommodation and return tickets on our arrival.
Getting to Seychelles
As Seychcelles is located 1500 km off the coast of East Africa, air travel is the most common means of transportation.  The international airport is located on Mahé and has direct flights to several destinations such as Addis Ababa, Abu Dhabi, Doha, Dubai, Frankfurt, Istanbul and Zurich. The airport is small but comfortable and efficient.
Getting Around Seychelles
Seychelles has a total of 115 islands. The largest one is Mahé, which is also the home of the capital city, Victoria. Close to Mahé are the islands of Praslin and La Digue, which are some of the most visited islands in Seychelles.
By air and helicopter:
Praslin is only a 15-minute flight from Mahé. Air Seychelles operates over 40 scheduled daily flights between the two islands.
Although more expensive, Zilair offers helicopter services to many of the islands of Seychelles.
By ferry:
Cat Cocos operate daily ferry services between Mahé, Praslin and La Digue. The journey between Mahé and Praslin takes about 1 hour. La Digue can be reached in 1 hour and 30 minutes via Praslin, or 1 hour and 10 minutes direct from Mahé.
Link to Cat Cocos ferry schedule
Cat Rose operates daily ferry services between Praslin and La Digue. The journey takes 15 minutes.
Link to Cat Rose ferry schedule
By car:
On Mahé many roads are narrow, with sharp turns and hairpin bends. Fortunately, when we were there, cars seemed to keep a safe speed, and the quality of the road was decent. As slightly nervous drivers, we decided not to rent a car ourselves and instead booked transfers. If you want to drive yourself, there are plenty of car rental companies located on Mahé. On Praslin, there is much less traffic, and many visitors feel more comfortable renting a car there. People drive on the left-hand side in Seychelles.
We pre-booked all our transfers and were very pleased with the local transport companies we selected (see links below). We found them to be punctual, comfortable, and reasonably priced. Many hotels offer to arrange airport transfers. The charge for this will be substantially more than booking directly with the local companies.
Link to Mahe Cab Services (the company we used on Mahé)
Link to Donster Services Seychelles (the company we used on Praslin)
If you prefer not to book in advance, taxi services are available at Mahé and Praslin airports. A 10-15-minute trip costs between 150-200 SCR. If the taxi doesn't have a meter, negotiate the fare before getting in the car.
By bus:
There is a network of bus routes covering the islands of Mahé and Praslin. Do note that buses do not allow large suitcases.
By bike:
We found that the narrow roads on Mahé were not the most bike-friendly. On Praslin, on the other hand, we rented bikes and enjoyed riding around the island. Bikes are the main form of transportation on La Digue.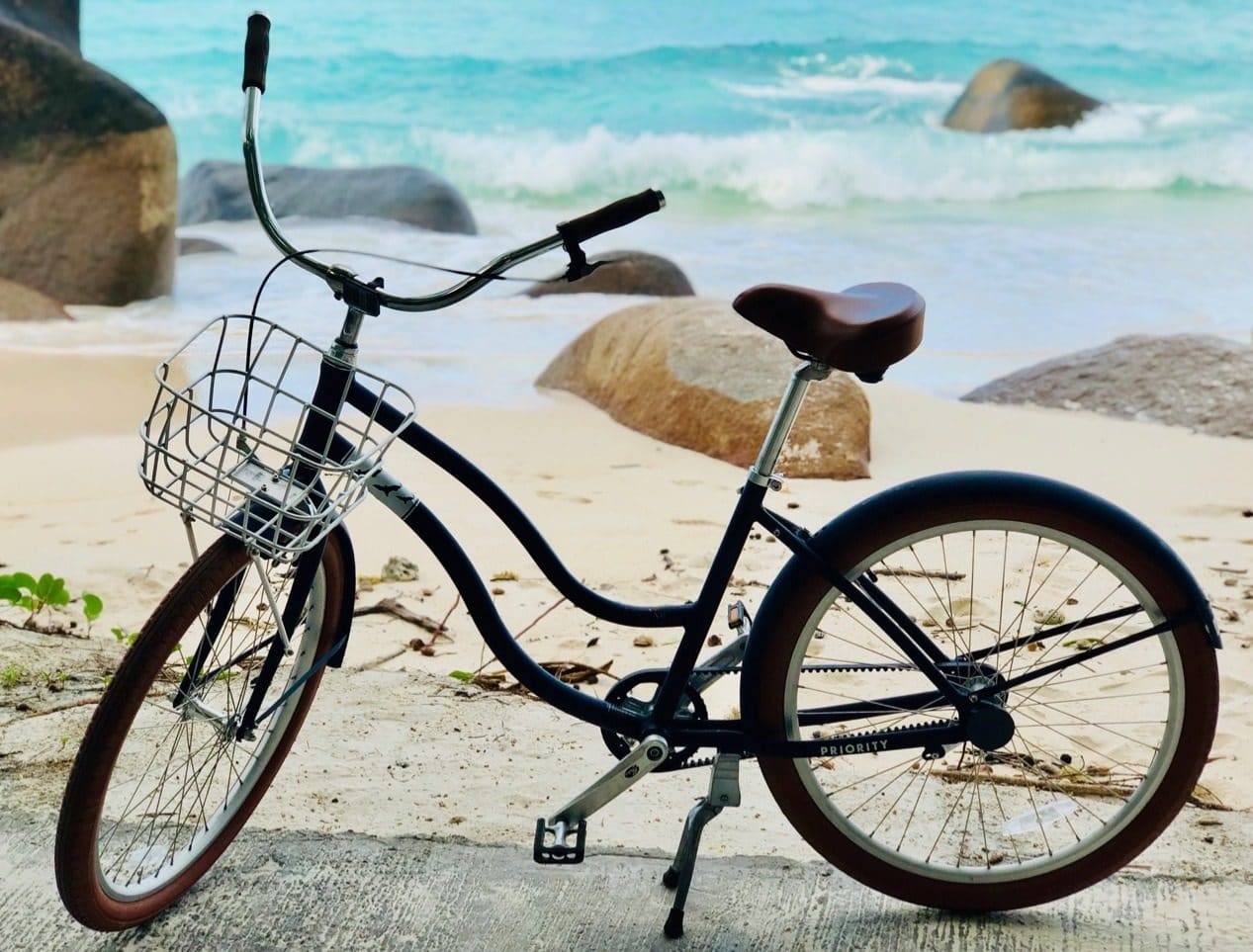 Languages
Seychelles has three national languages: Creole, French, and English. Some of the larger resorts have employees that can communicate in several other languages as well. With English being our second language, we found it very easy to communicate in Seychelles.
Connectivity
All the hotels we visited in Seychelles had free Wi-Fi included. The connection speed, however, varied considerably. At one hotel, surfing the web was almost impossible during certain times of the day. At other resorts the connection was far better, even allowing for video streaming.
Upon our arrival on Mahé, we turned off roaming on our phones, and we only connected to the mobile network a few times. When we did, the 4G connectivity was reliable. Be mindful of how much you use roaming, as it is very expensive.
Travel tip: When traveling, Google Maps is a handy tool which we often use. To keep roaming costs down, using the offline maps function in Google Maps is a good idea. This function lets you download the map of a selected area when on a Wi-Fi-connection. You can then use the Google Maps app as normal even without mobile data enabled.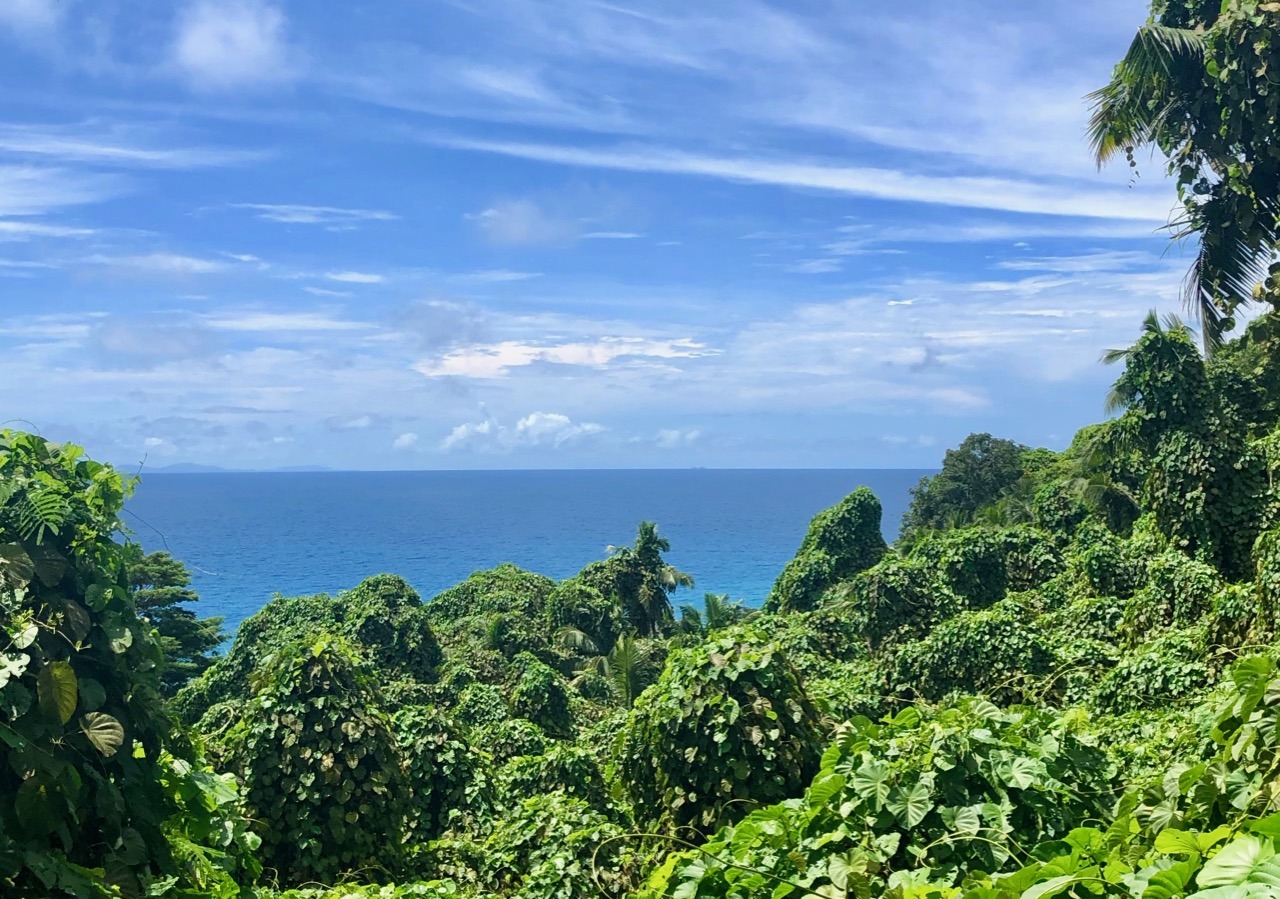 Currency
The local currency is Seychellois Rupee (SCR), though many goods and services can be bought with Euros or US Dollars. Euros are the most favored. ATMs are available, including at the airport, but you will only be able to withdraw rupees. Only withdraw as much as you think you will spend while in Seychelles, as you will not be able to exchange unused currency abroad. Major credit cards are widely accepted.
Prices
Seychelles is an expensive destination where the cost of accommodation, activities, and food is high. Staying at local guesthouses rather than resorts is one way of making your budget last longer.
It is also possible to save money by shopping for drinks and snacks at local supermarkets, where prices are much more reasonable than at hotels and resorts.
Travel tip: Ask the hotel to empty the minibar so that you can use it to chill your drinks.
Taxes and service charges are normally included in the prices displayed. Additional tipping is not required but always appreciated.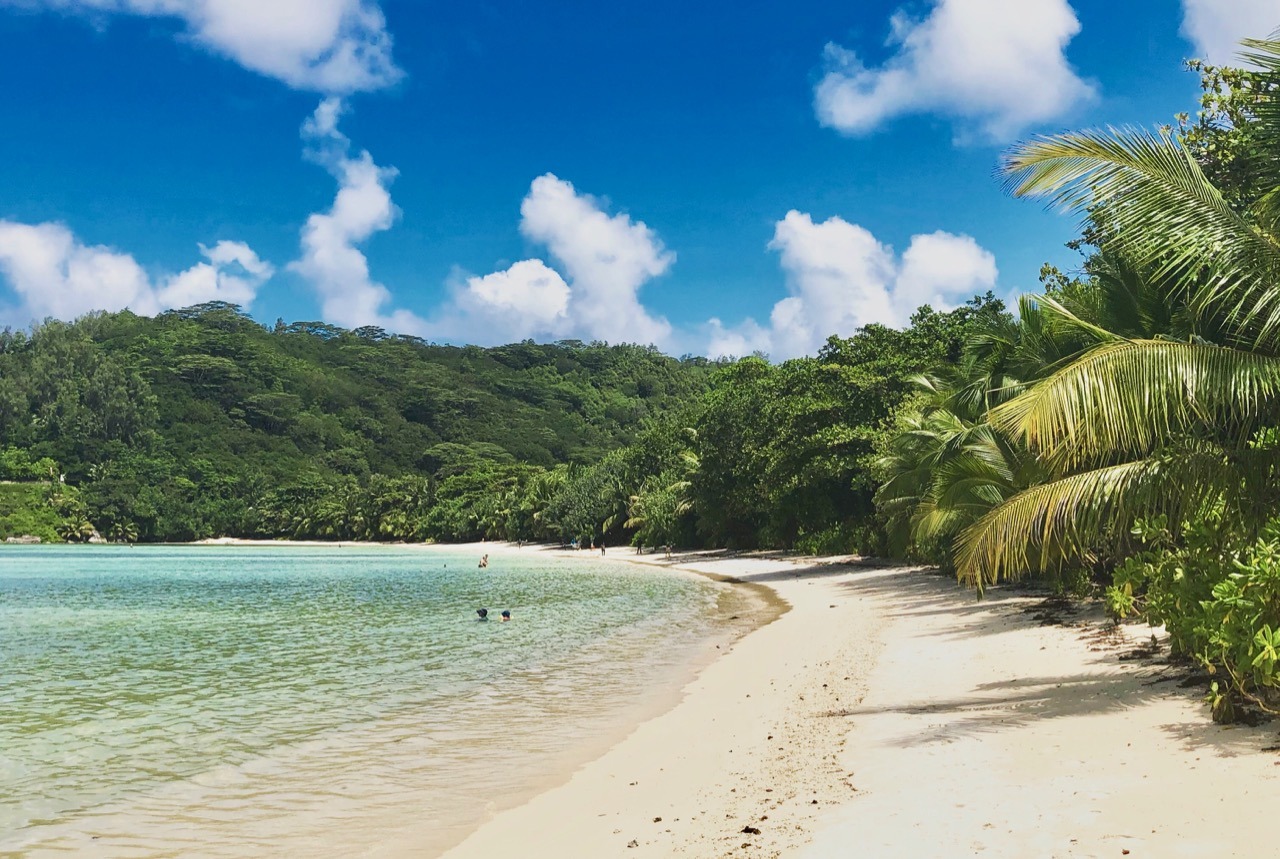 Health and Safety
Seychelles is regarded as a safe destination and has no dangerous animals or insects.
Medical facilities can be limited, especially on the outer islands. The main hospital is in Victoria on Mahé. Some of the larger resorts have on-site medical staff.
No compulsory vaccinations are required for visiting Seychelles. The exception is in the case of yellow fever where vaccination is required for travelers over 1 year of age who have come from or passed through a partly or wholly infected area within the preceding 6 days. There is no risk of contracting Malaria in Seychelles.
The temperature is usually hot. Making sure to drink plenty of water during the day is essential. Tap water may be safe to drink at some locations, but this will vary. Ask the locals before drinking tap water. Many hotels and resorts will provide filtered water in the rooms.
The difference between high and low tide is significant in Seychelles. Currents can be strong, meaning you should be cautious when swimming. Sea urchins can be present, so wearing reef shoes is advisable.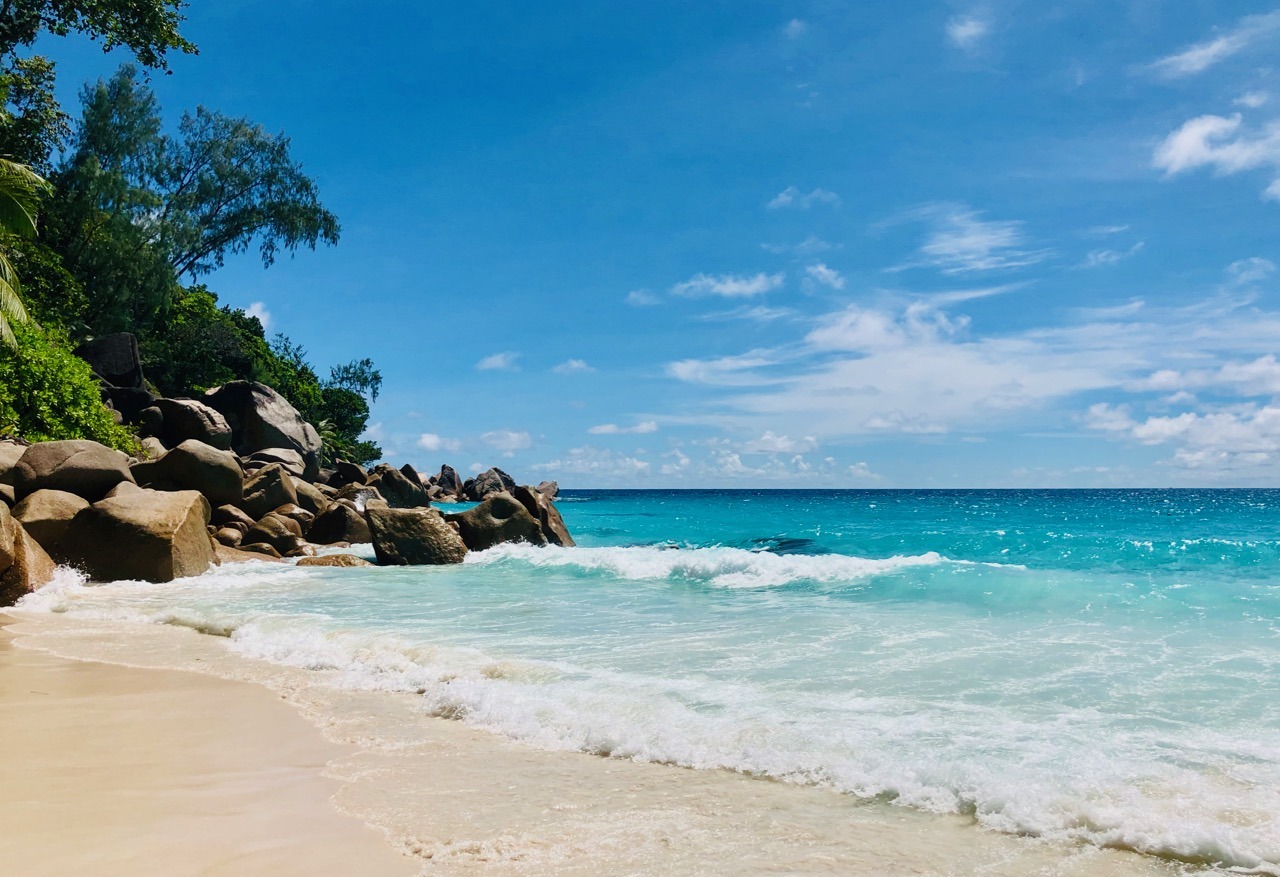 Nature and Beaches
The islands of Seychelles are incredibly lush, with many different variations of green. The pictures really don't do them justice. They are also very clean, both along the streets and on the beaches.
All beaches in Seychelles are open to the public. However, getting to some of the beaches located inside the resorts may be a bit challenging. A few of the beaches located on hotel grounds require an advance reservation. The hotels might also impose limits on the number of people that can enter the beach each day. Planning your visit in advance is key.
We visited some of the most famous beaches in Seychelles. They were all stunning, yet it was the small tucked away ones that we loved the most.
Hotels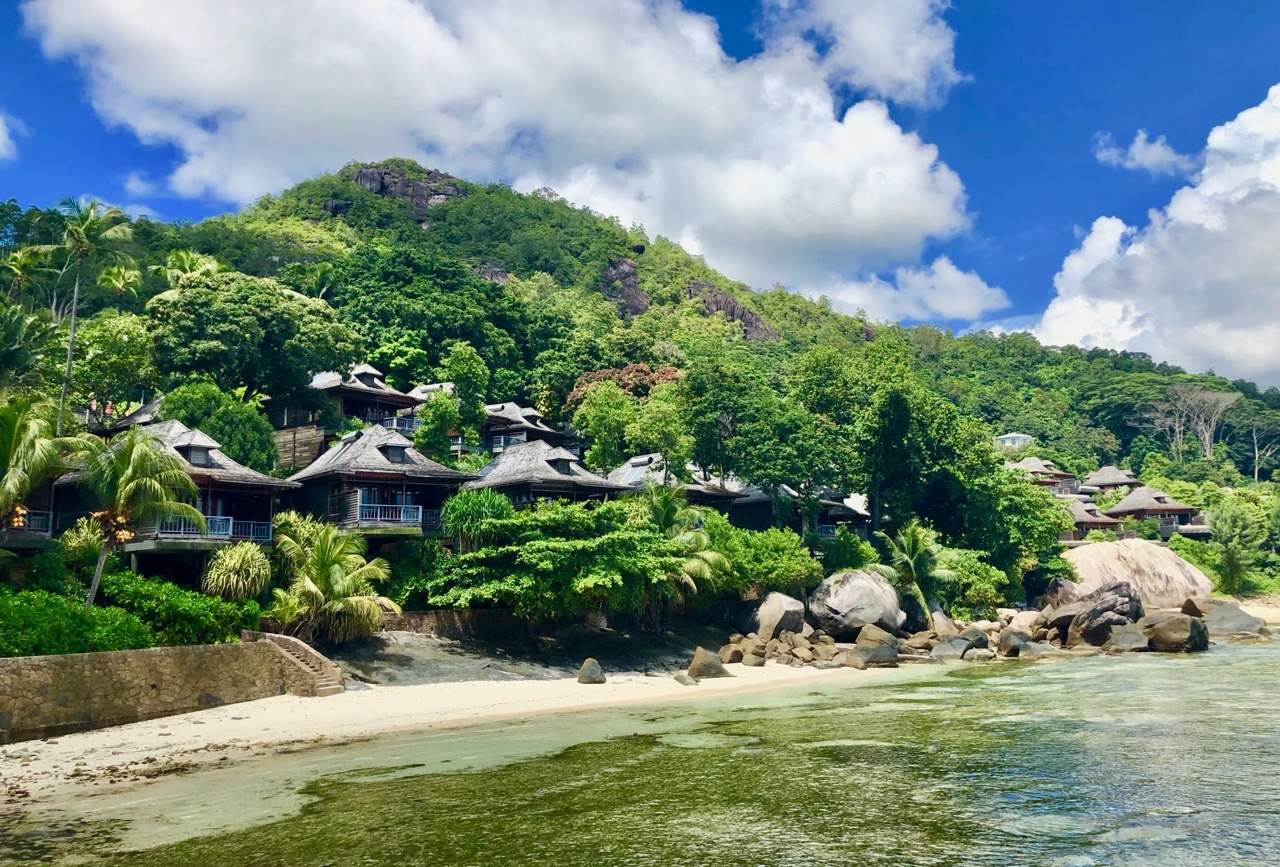 Seychelles is a very popular holiday destination. We thought that it would mainly be a couple's destination but were surprised by the number of families with children we saw. If traveling as a couple or looking for some peace and quiet, do your research before booking your accommodation.
Bring a printed copy of your booking to ensure a smooth check-in process, as most hotels will ask to see this.
Seychelles' rich flora and fauna means you may come across some insects or other small creatures. During our stay, we often had one or more geckos inside our hotel room. These small lizards are not dangerous at all but can really make themselves heard, including at night. The chirping sounds they make to interact with each other were so loud that they actually woke us up a few times!
Many hotels and resorts in Seychelles are located close to the sea. The sound of the waves was surprisingly loud during the night, especially as the tide shifted. If sensitive to noise, packing air plugs might be wise.
READ MORE: Review of Hilton Seychelles Labriz Resort & Spa
Dress Code
Seychelles generally has a relaxed dress code. However, a few hotels enforce a rather strict dress code at restaurants for dinner. Make sure to check this in advance when packing for your trip. One example of dress code from a hotel we stayed at was:
"Gentlemen are required to wear trousers, long or short sleeved collared shirts (such as polo shirts and button-down shirts) and appropriate footwear. Tailored shorts and Bermuda shorts are not permitted. Ladies are also asked to respect evening attire in line with the elegant atmosphere of the venue."
Summary
Seychelles is a tropical paradise that will make your jaw drop with its undeniable beauty. The range of activities varies from snorkeling and diving to jungle trekking, climbing, golfing and zip lining. Want to relax instead? No problem! – A secluded beach is never far away. Seychelles really does have something for everyone.
*We visited Seychelles in April/May 2019.