Last updated June 2023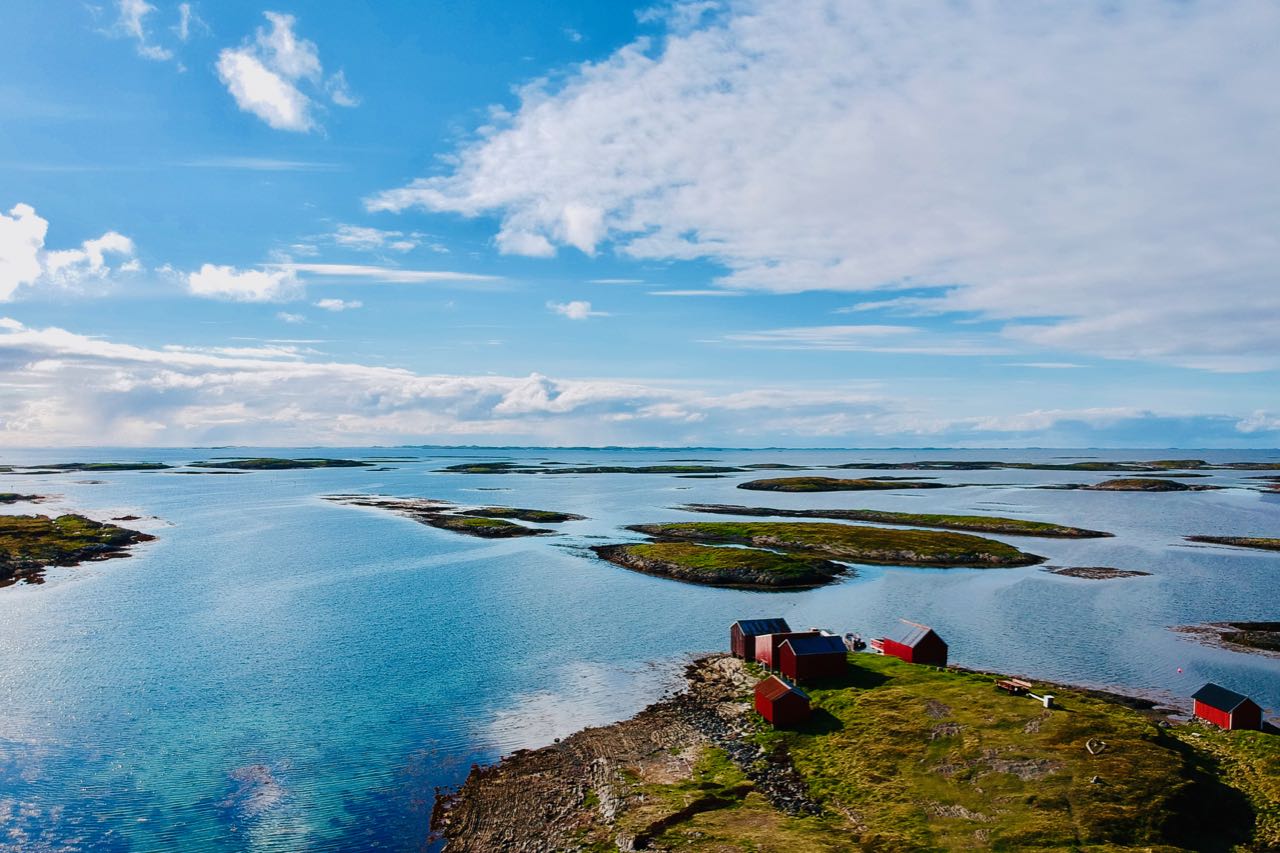 Update from May 2022: In spring 2022 Vega Havhotell got new owners. The focus on gourmet food is fortunately continued with chef Jonas Møller who has previously worked with Jon Aga.
Vega has won our hearts. In just a few days, we had countless wonderful experiences on the beautiful island located off the Helgeland coast in Norway.
We started by checking in at Vega Havhotell. A very welcoming man dressed in a chef uniform greeted us and announced that we would be staying in one of the Ocean Suites. This surprised us a bit since we couldn't remember having booked any suite. After some confusion on our part, we found out that the hotel had upgraded us to one of its finest rooms. Just because it would be a shame for the suite to be vacant. Although we travel quite a bit, we seldom see this level of hospitality. But the hosts at Vega Havhotell are in a league of their own. From the first to the very last second of our stay, we felt incredibly well looked after.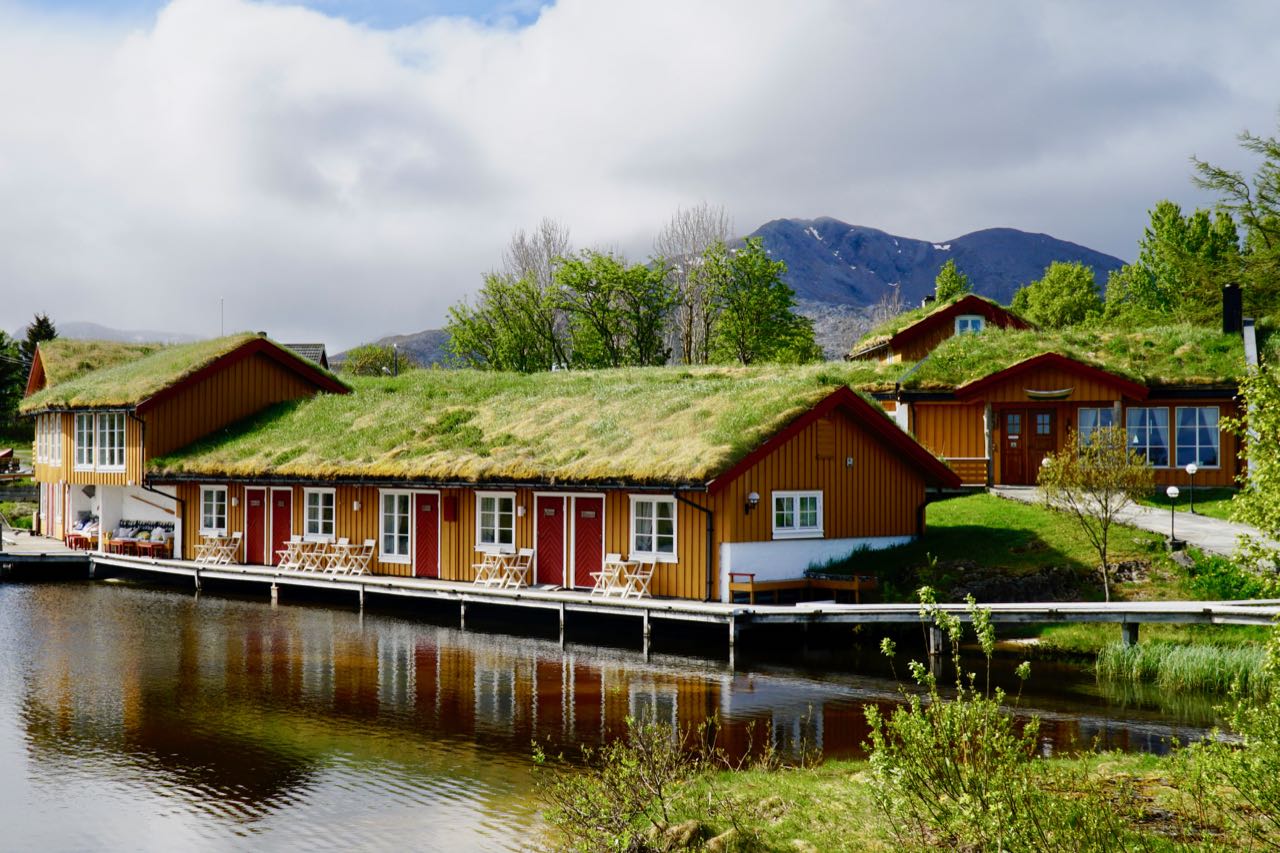 Our excitement was taken to new heights when we had dinner at the hotel. The man who had welcomed us turned out to be none other than Master Chef Jon Aga. And what a meal he served us! Never has a fish dish tasted better than the pollock with herbal and lentil butter that was placed on the table before us. We enjoyed every mouthful so much that we wished the meal would last forever. All the other dishes we ate were likewise exceptionally tasty.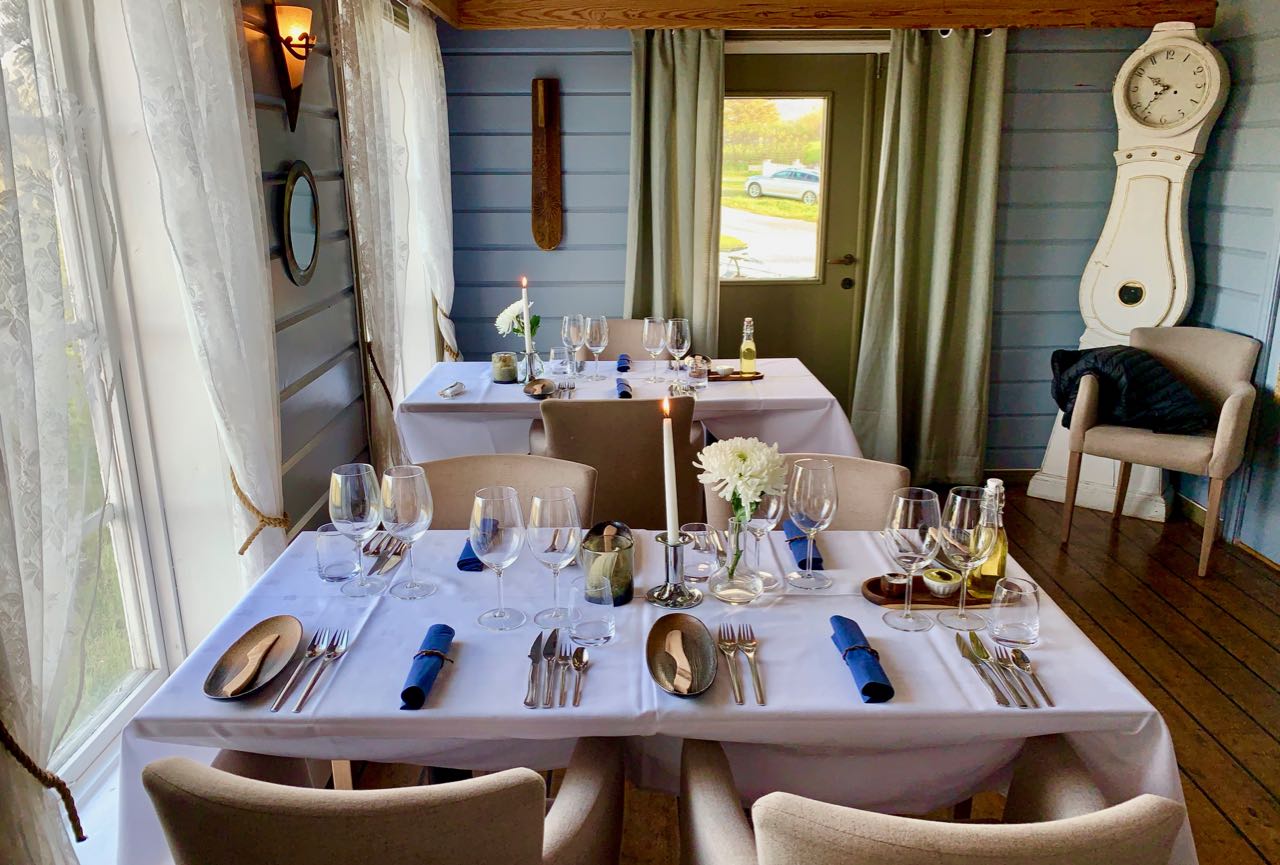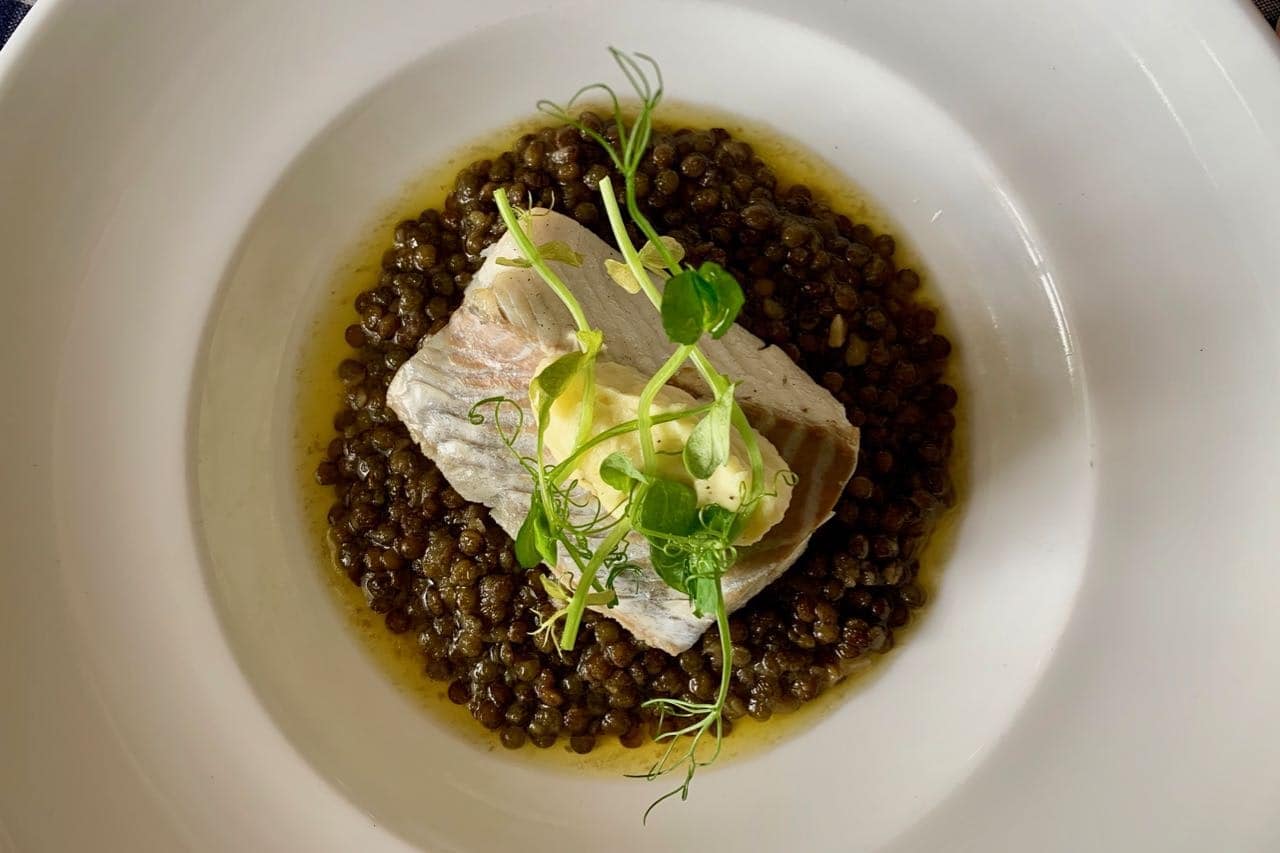 After consuming an exorbitant number of calories, it was good to be able to burn some of them off on the Vegatrappa (Vega Stairs). Vegatrappa is a great project, making the view from the Ravnfloget mountain easily accessible to most people. The staircase has 1375 steps leading to the top of the mountain, where it meets the two climbing trails from the Ravnfloget Via Ferrata.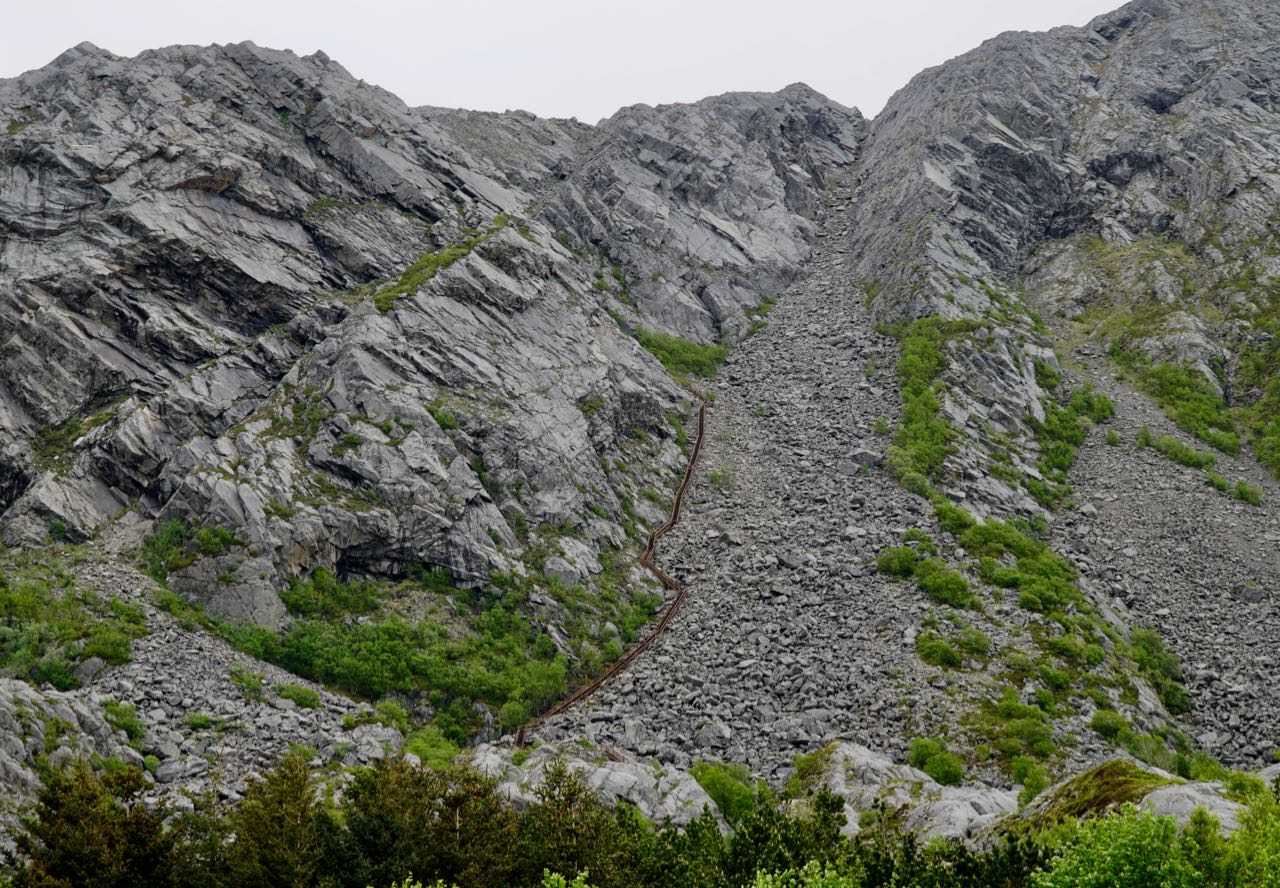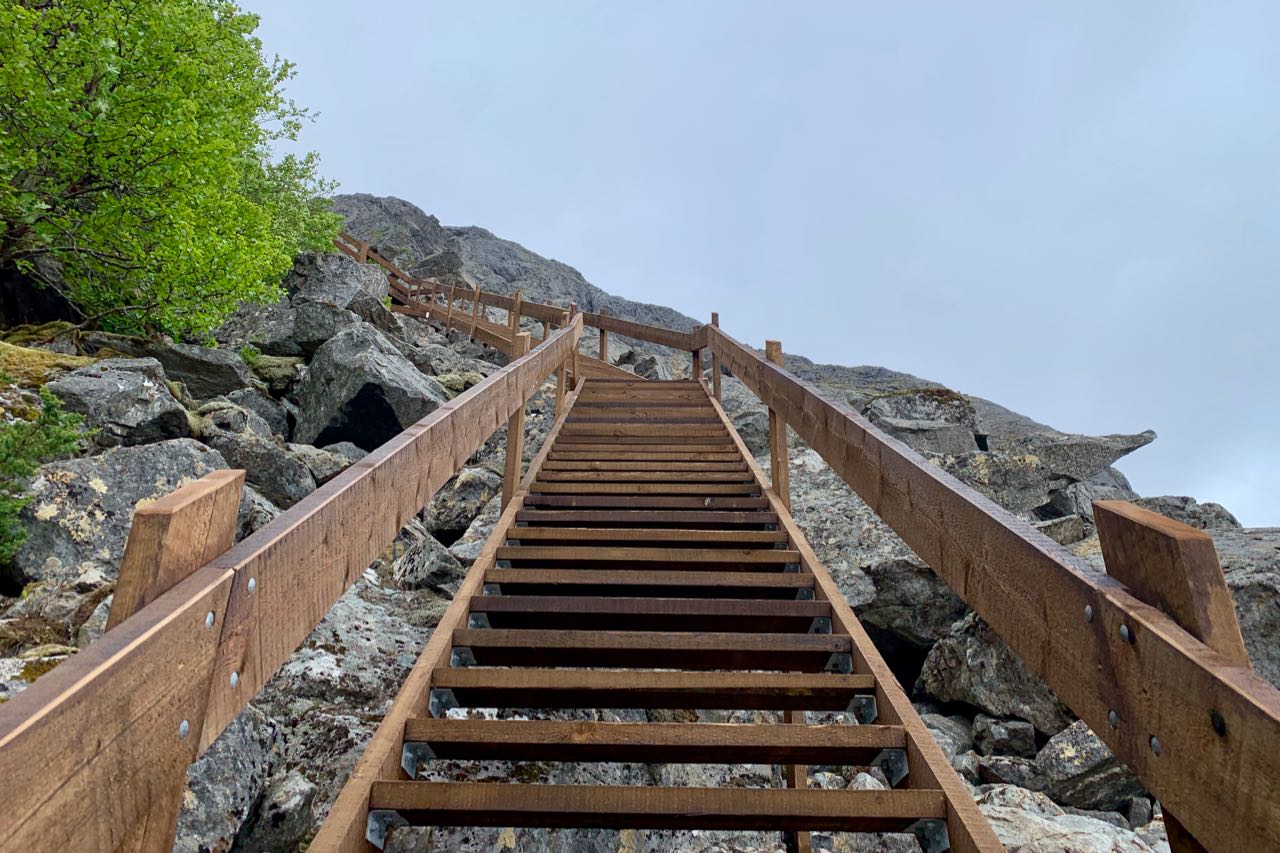 The stairs were not yet finished when we visited Vega, but we went up part of the way. After only a few steps, we could already enjoy a dramatic view of the sea and the island of Søla. We were also lucky enough to see a sea eagle. As we write this, the stairs have been completed and we are sure that this will attract many visitors.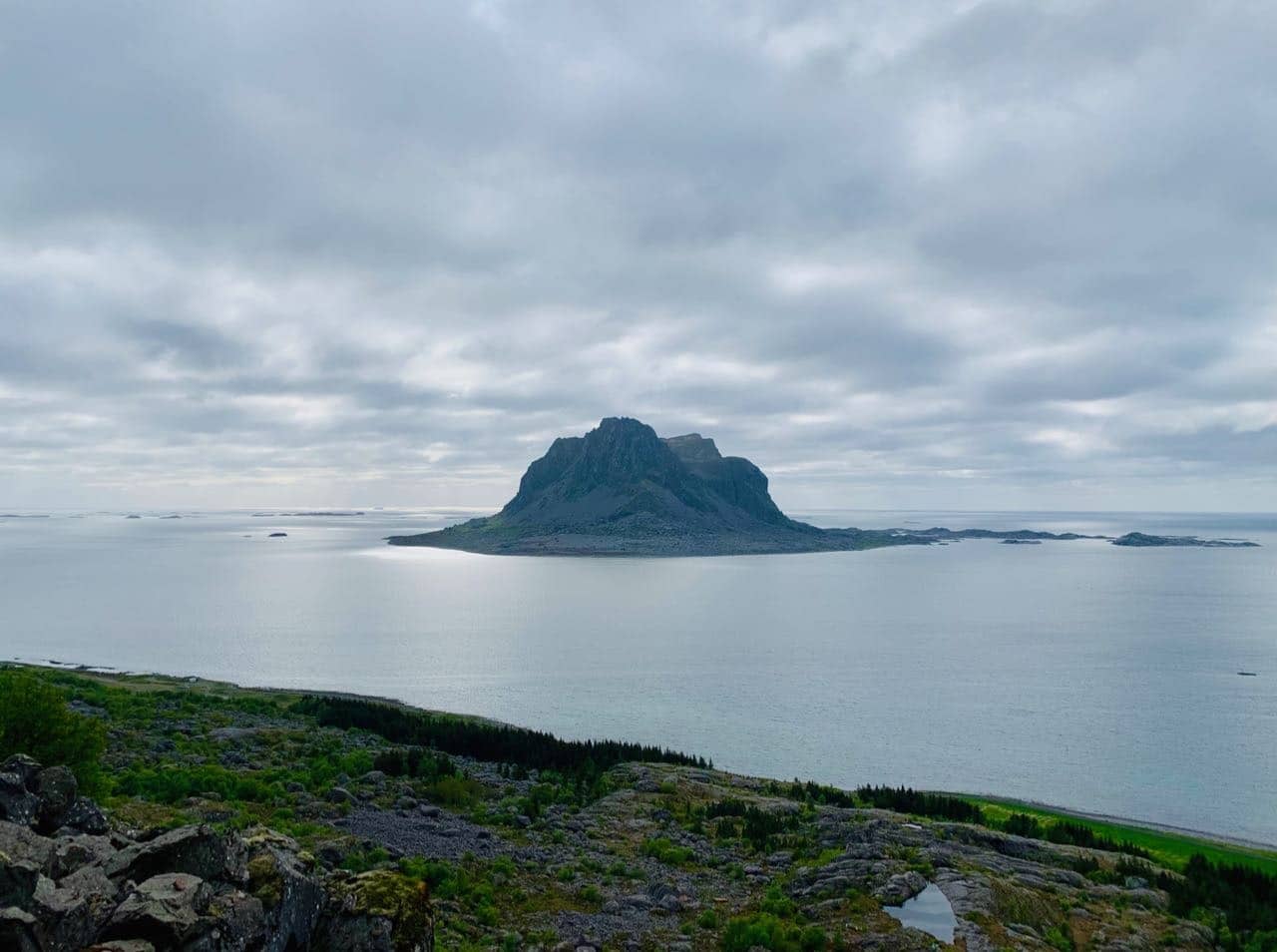 We got even more exercise when we jumped on our bikes to explore Vega on two wheels. The low-traffic roads are perfect for cycling and allowed us to focus all our attention on the scenic surroundings. We also got a closer look at the rich bird life that the Vega Islands are known for.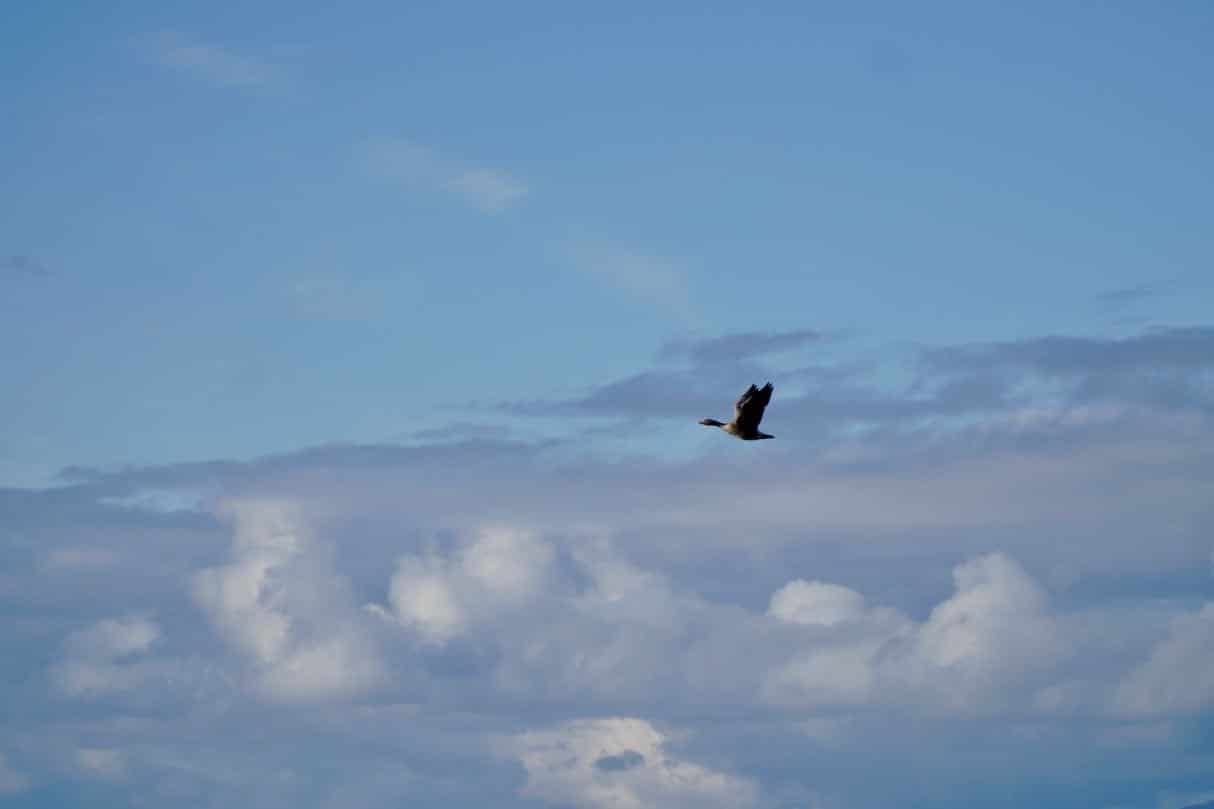 The bike ride took us past the Vega World Heritage Center. It was about to be completed, and despite the fact that it was not yet officially opened, we were fortunate enough to be invited inside. The center is beautifully situated on the seafront and takes full advantage of its location with oversized windows that provide spectacular views.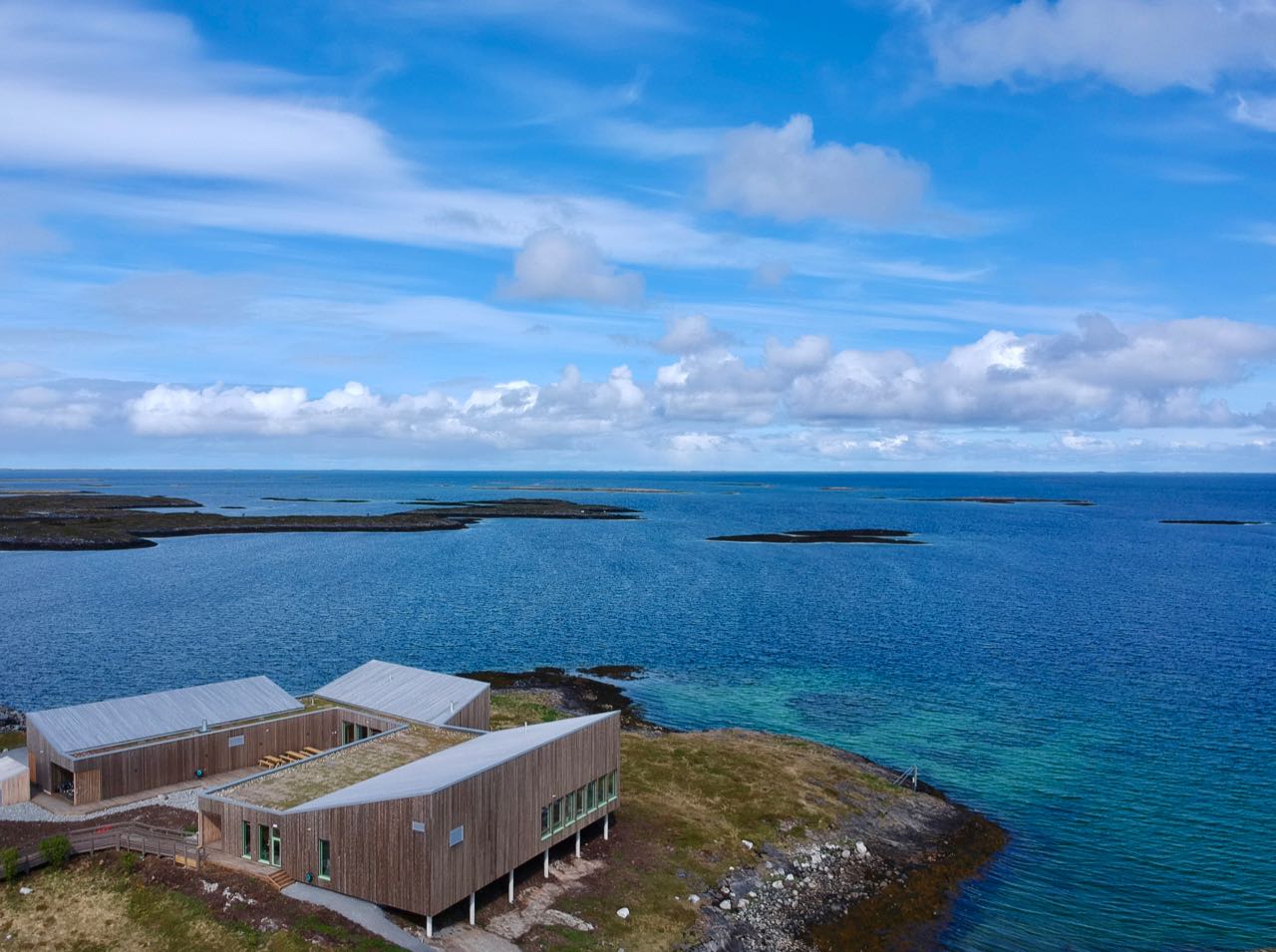 We were very impressed with the exhibitions showing the history of the Vega Islands and the reasons why this area was awarded world heritage status. Well-written and informative texts provide exciting insights into the island's history and way of life. We then went on to the art exhibition, where we admired the nature and animal photos taken by the skillful photographer Thorleif Hansen. The World Heritage Center also has a movie room, café and gift shop.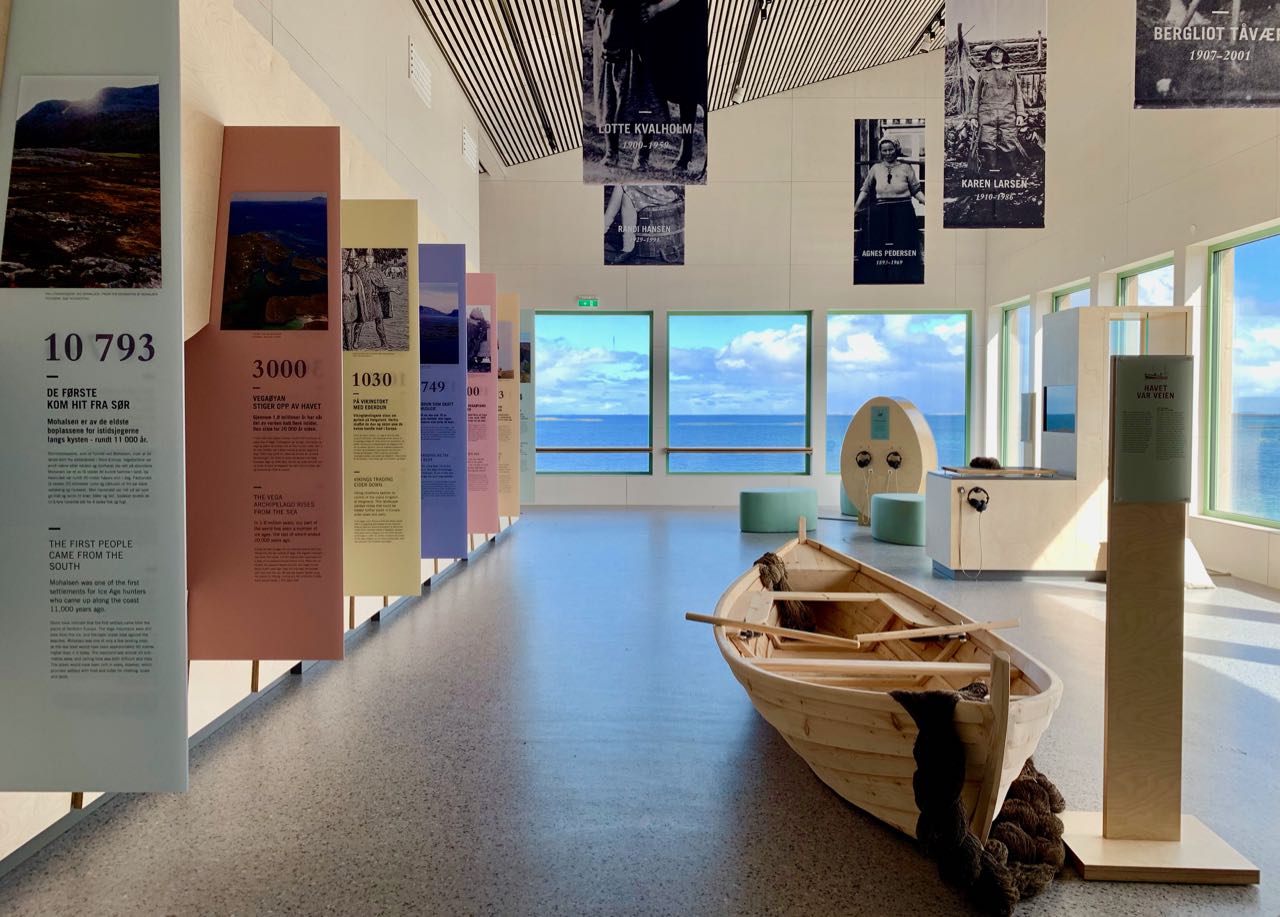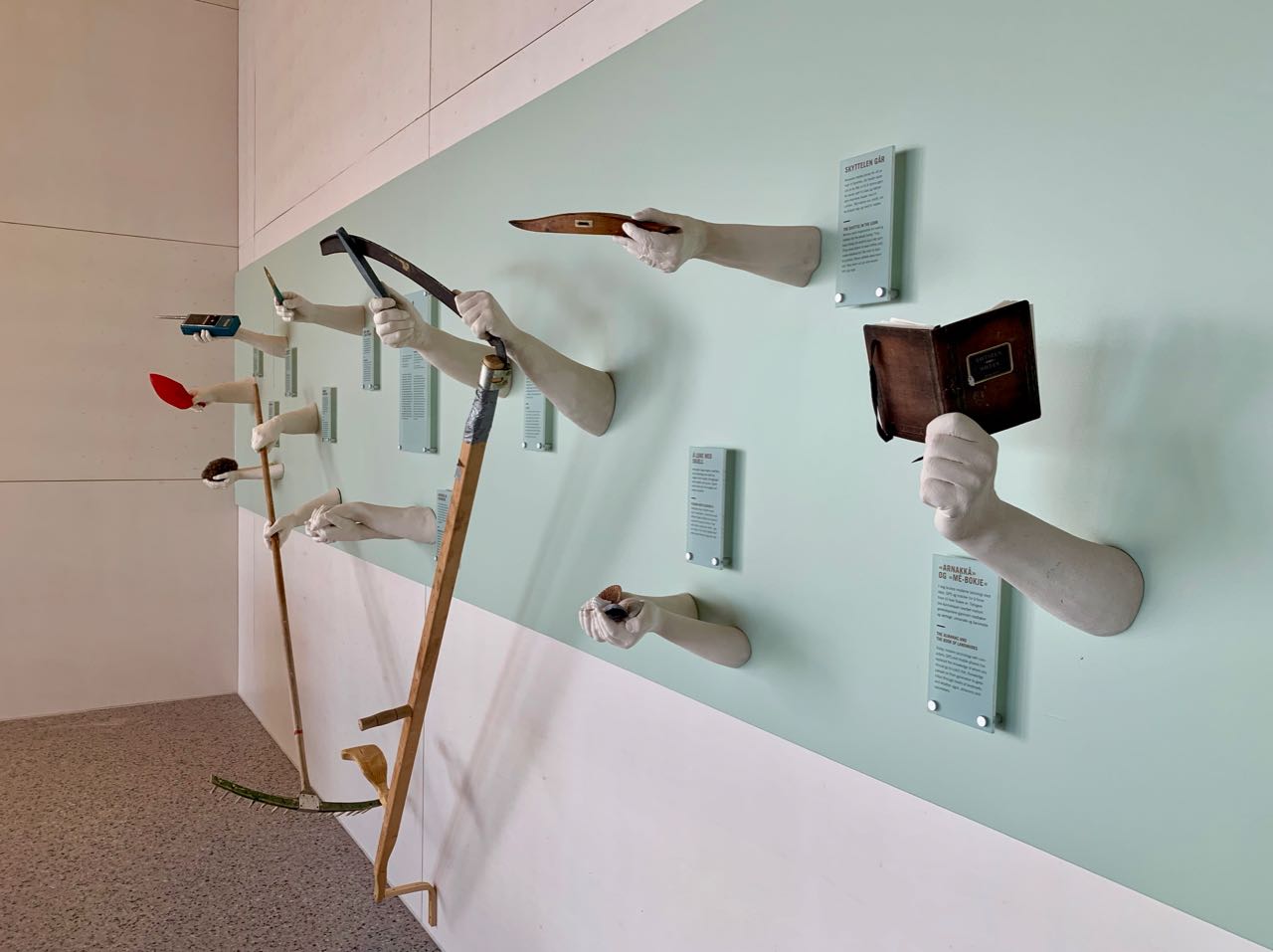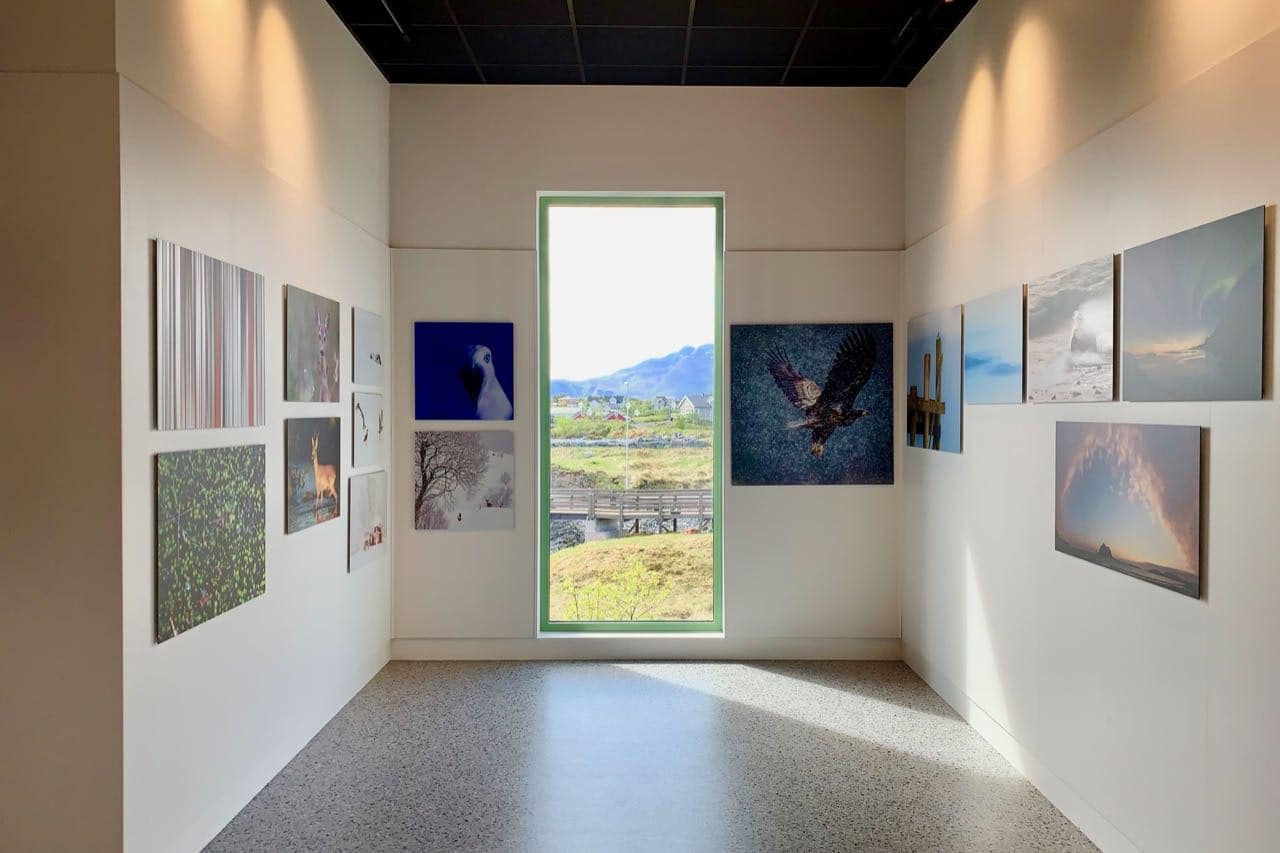 The Vega World Heritage Center is located near the Holandsosen Nature Reserve. This is a wetland area offering great hiking opportunities. We spent a few hours in the peaceful surroundings, enjoying the fresh sea air.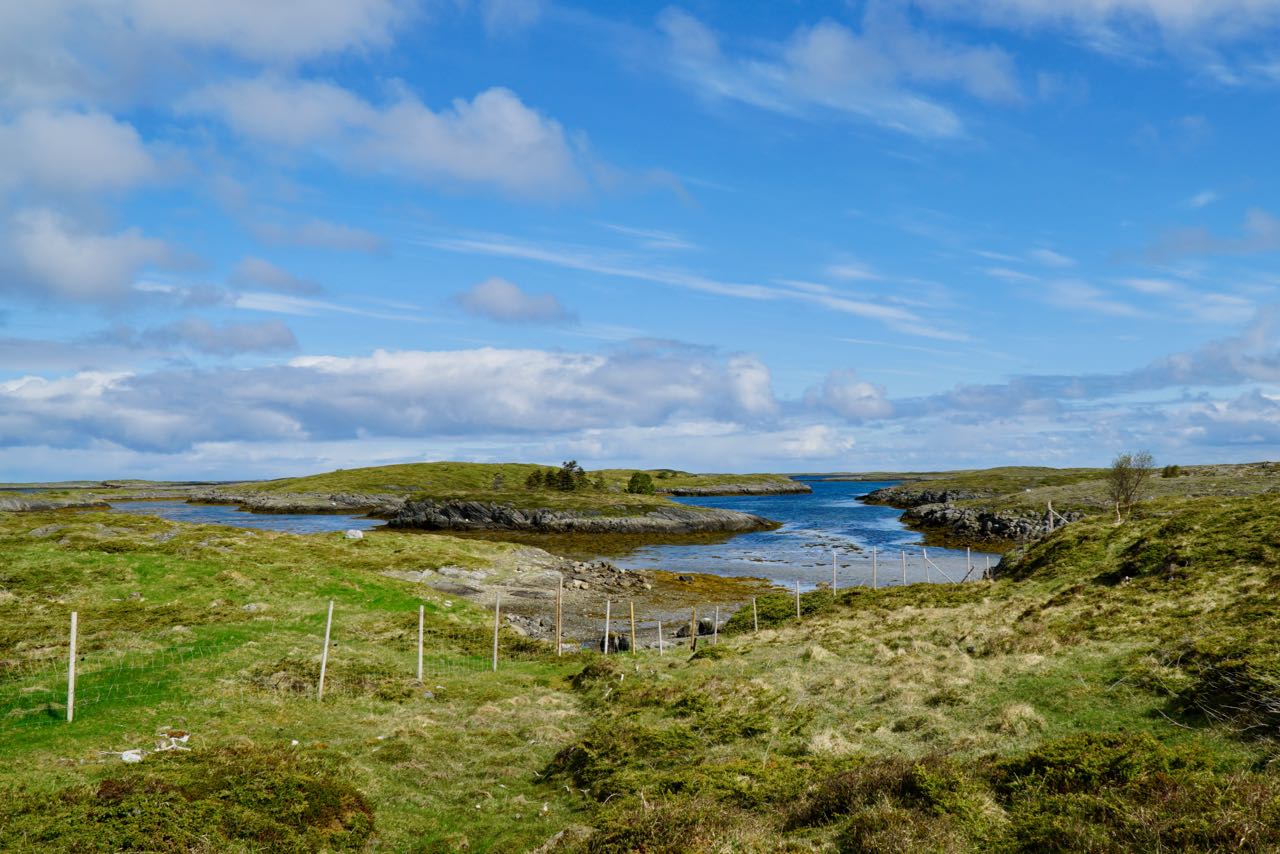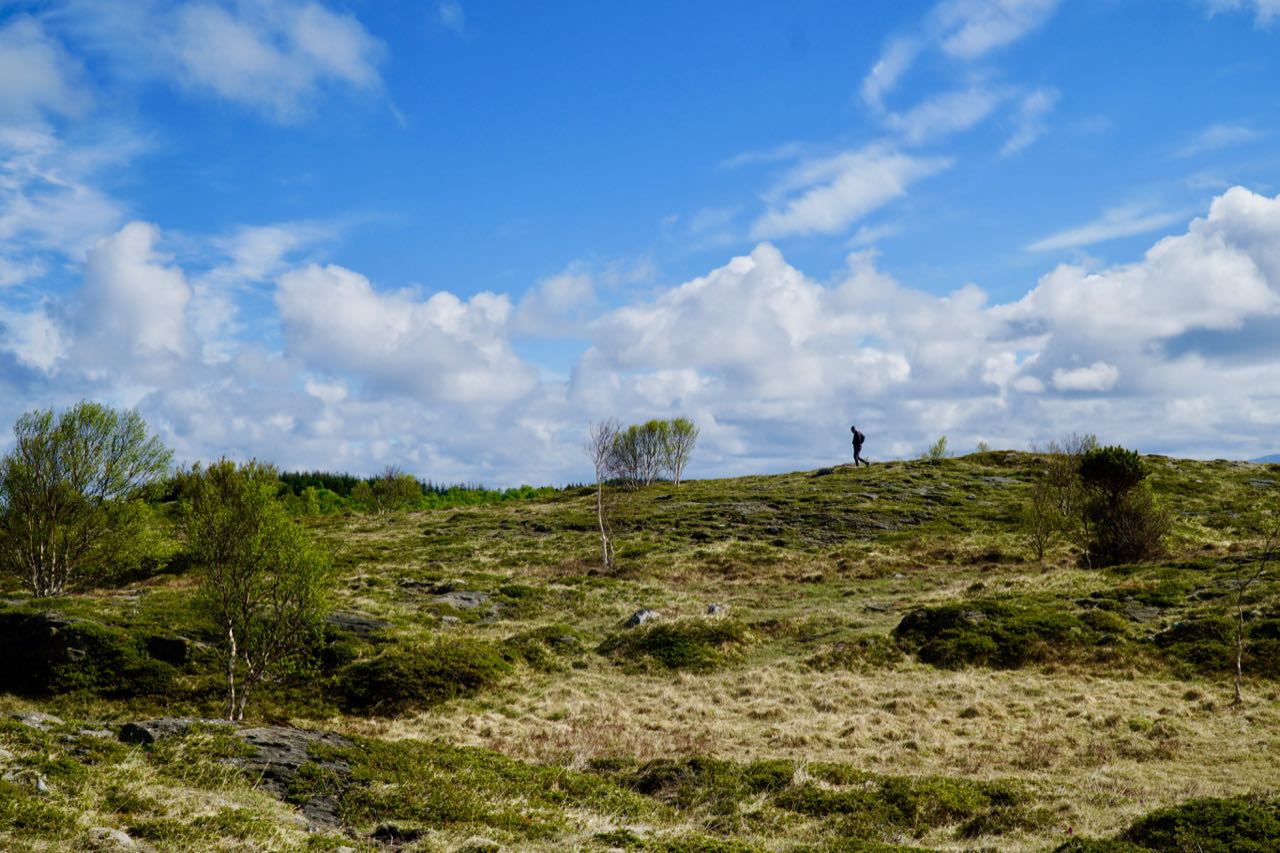 Of course, we couldn't leave Vega without visiting the beach. Going to the Eidem area south on the island, with its volleyball court next to the white sand beach, felt like being transported to the Southern Hemisphere. After testing the water temperature, however, we quickly realized that the sea was way too cold for a swim. Still, it was easy to imagine how wonderful it must be there on a hot summer day.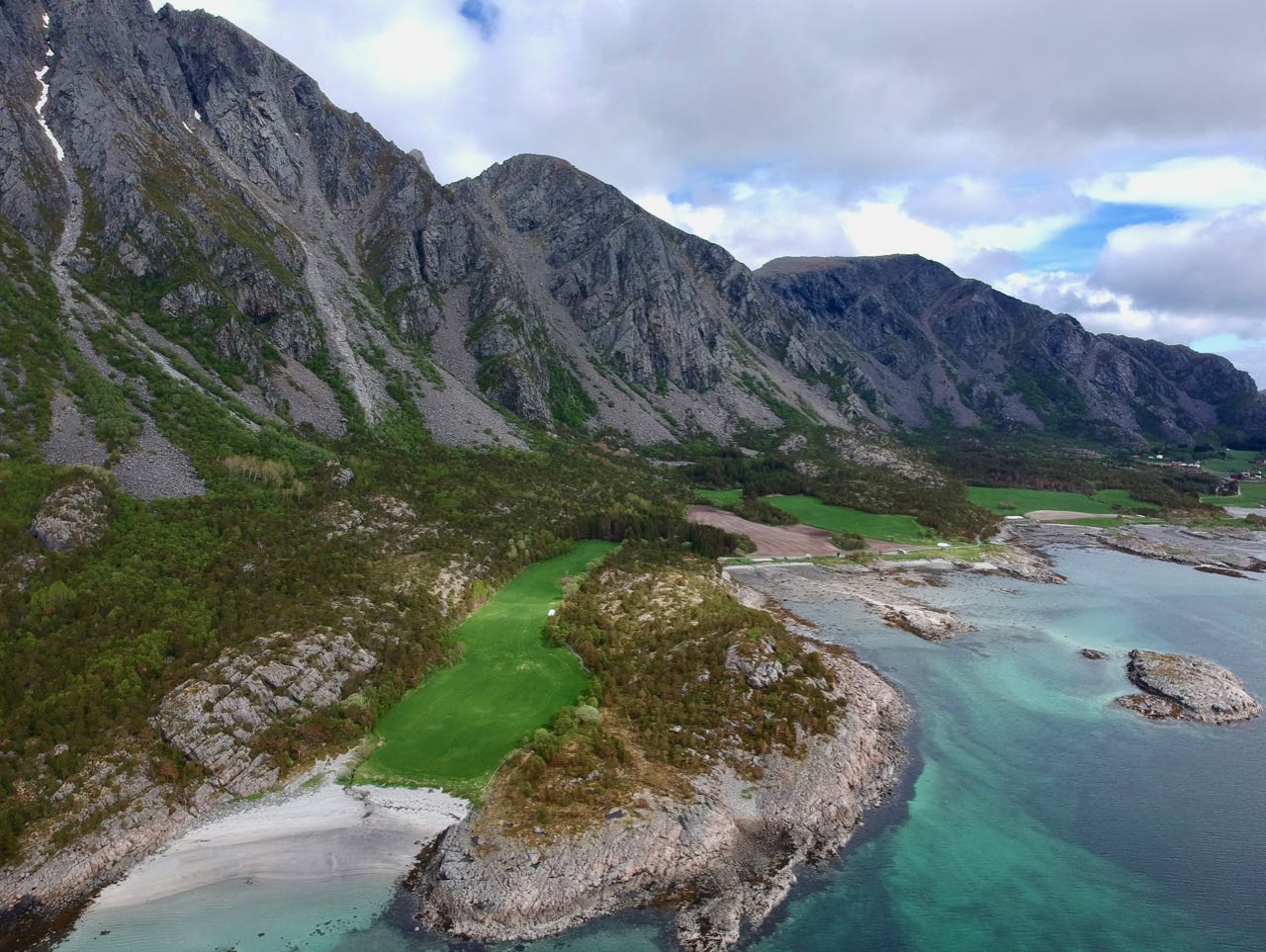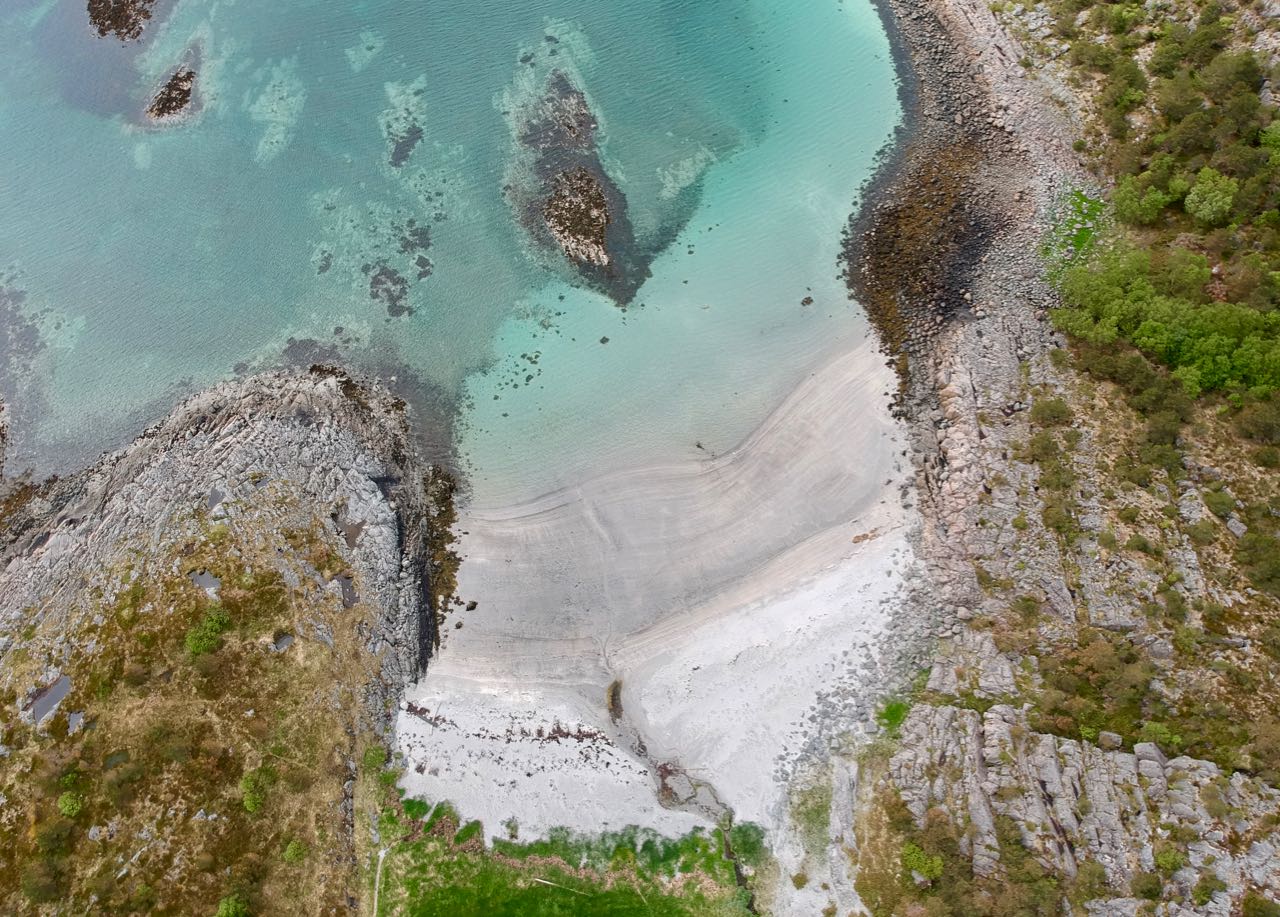 We left Vega with a sense of unfinished business. The next time we visit (it's not a question of if, but when), we want to learn more about eider ducks, snorkel in the clear waters and stroll around the neighboring island of Ylvingen.
See you soon, Vega!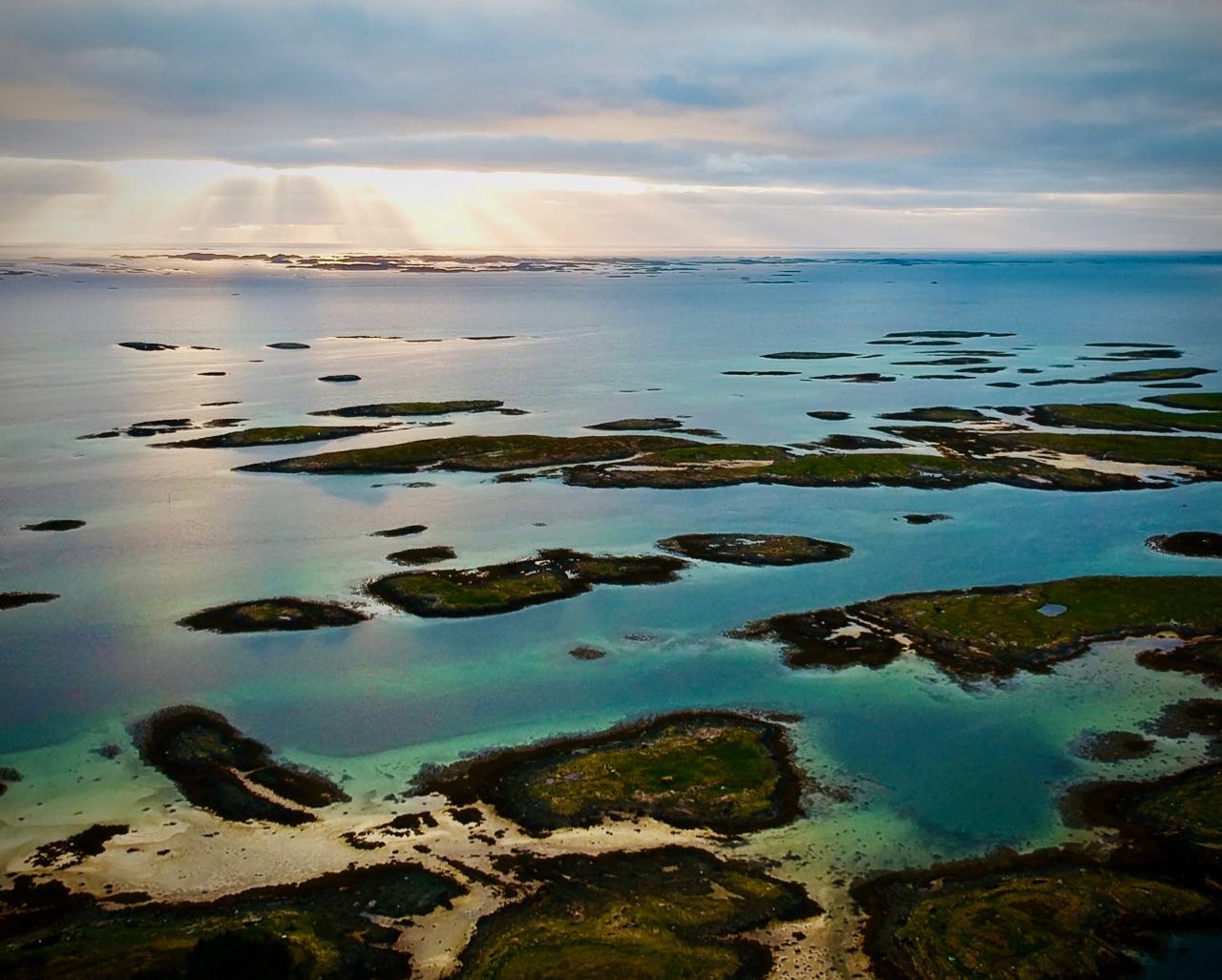 READ MORE: Highlights Along Kystriksveien—The Coastal Route in Norway
Practical information and tips:
Vega is located off the coast of Norway, north of Brønnøysund. Ferries depart from the mainland at Horn and Tjøtta. There are also express boats from Brønnøysund and Sandnessjøen. The nearest airport is in Brønnøysund.
Link to ferry route Horn-Igerøy (Vega)
Link to ferry route Tjøtta-Igerøy (Vega)
Link to express boat route Brønnøysund-Rørøy (Vega)
Link to express boat route Sandnessjøen-Gardsøya (Vega)
Vega has a variety of accommodation available, ranging from hotels to cabins. We strongly recommend staying at Vega Havhotell. If you do stay there, be sure not to miss the five-course dinner served at the hotel every night.
In addition to the activities we have mentioned above, there are many other things you can experience in Vega: kayaking, hiking and a visit to the old Vegstein trading post, to name a few.
Visit Vega is a great source for more information about Vega.
Link to Vega World Heritage Center
*We visited Vega in May 2019. None of the places we visited knew that they could be featured on our blog, and we paid all the expenses ourselves.