Last updated June 2023
We meet in the center of Dombås one evening in late May. Our cameras are on standby, and we are ready for an adventure. We are about to go on a safari with Dovrefjell Adventures and hope to catch a glimpse of the king of the Norwegian forests – the elk.
Update: Elk safari has changed name and is now called "Wildlife safari" on the webpage of Dovrefjell Adventures.
Our transport is not exactly a typical safari jeep. Rather than a car, electric mountain bikes are waiting for us. We are fortunate enough to test out this season's brand new bikes that have just arrived. But before we start the safari, Dovrefjell Adventures put our elk knowledge to the test. The quiz is fun and educational, and a perfect introduction to the rest of the evening.
We set off from Dombås with the sun already low on the horizon. The evening is when the elks are most active, and the chance of spotting the animals is at its highest.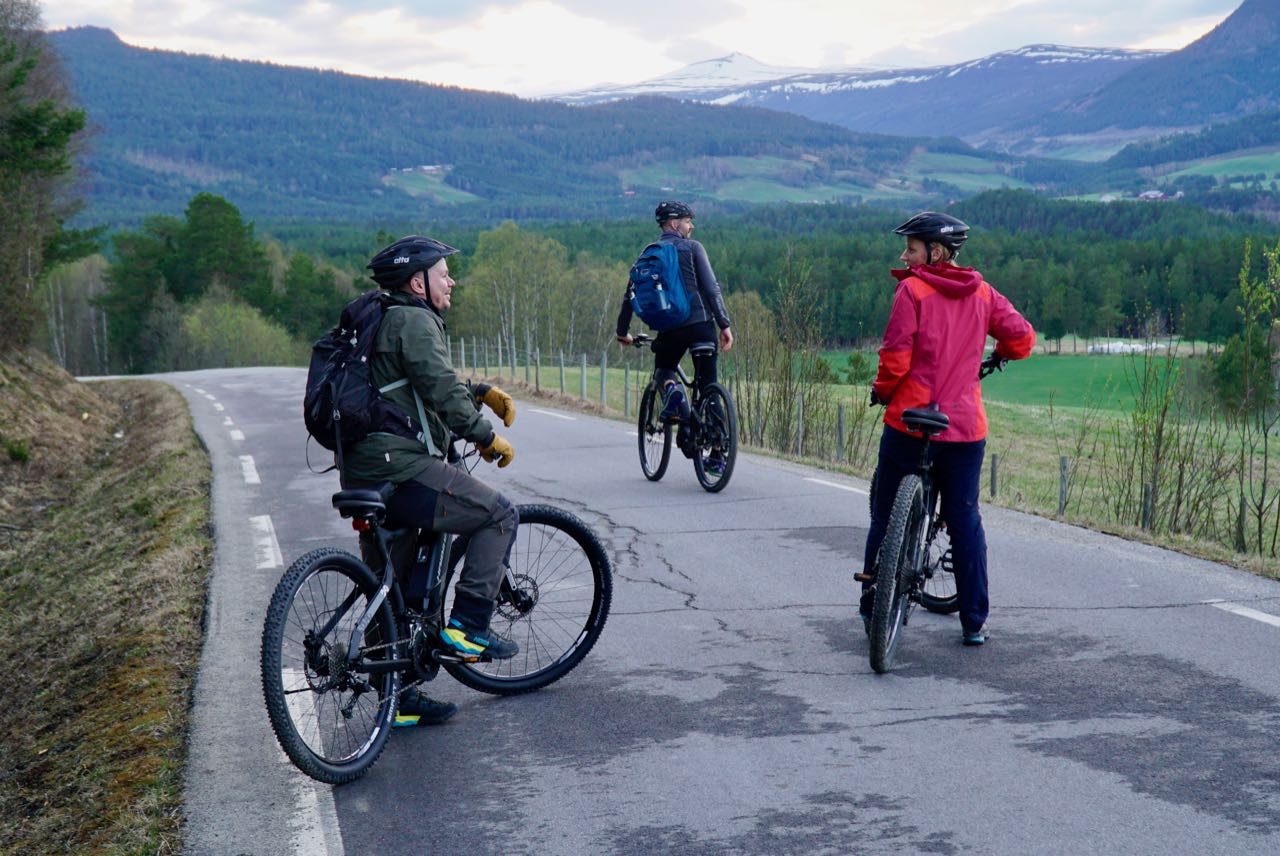 After just five minutes of cycling, we have a stroke of luck. A big brown-haired creature is standing at the edge of the forest a couple hundred meters away. To get as close as possible, we leave the road and turn onto a trail. At first, we worry that the trail is too rugged for our biking skills. But, with the help of the powerful e-bikes, we are able to push on. A short while later, we get off the bikes and continue on foot, hoping to see the elk at an even closer range.
Our pulse increases as we try to move as quietly as possible. Approaching the elk on foot makes us feel a tad nervous. While we try to work out an escape strategy should our limber, hoofed friend be startled into charging at us, our attempt at moving silently fails, and the elk runs off before we need to do so. A little disappointed but also relieved, we return to the bikes and continue the safari.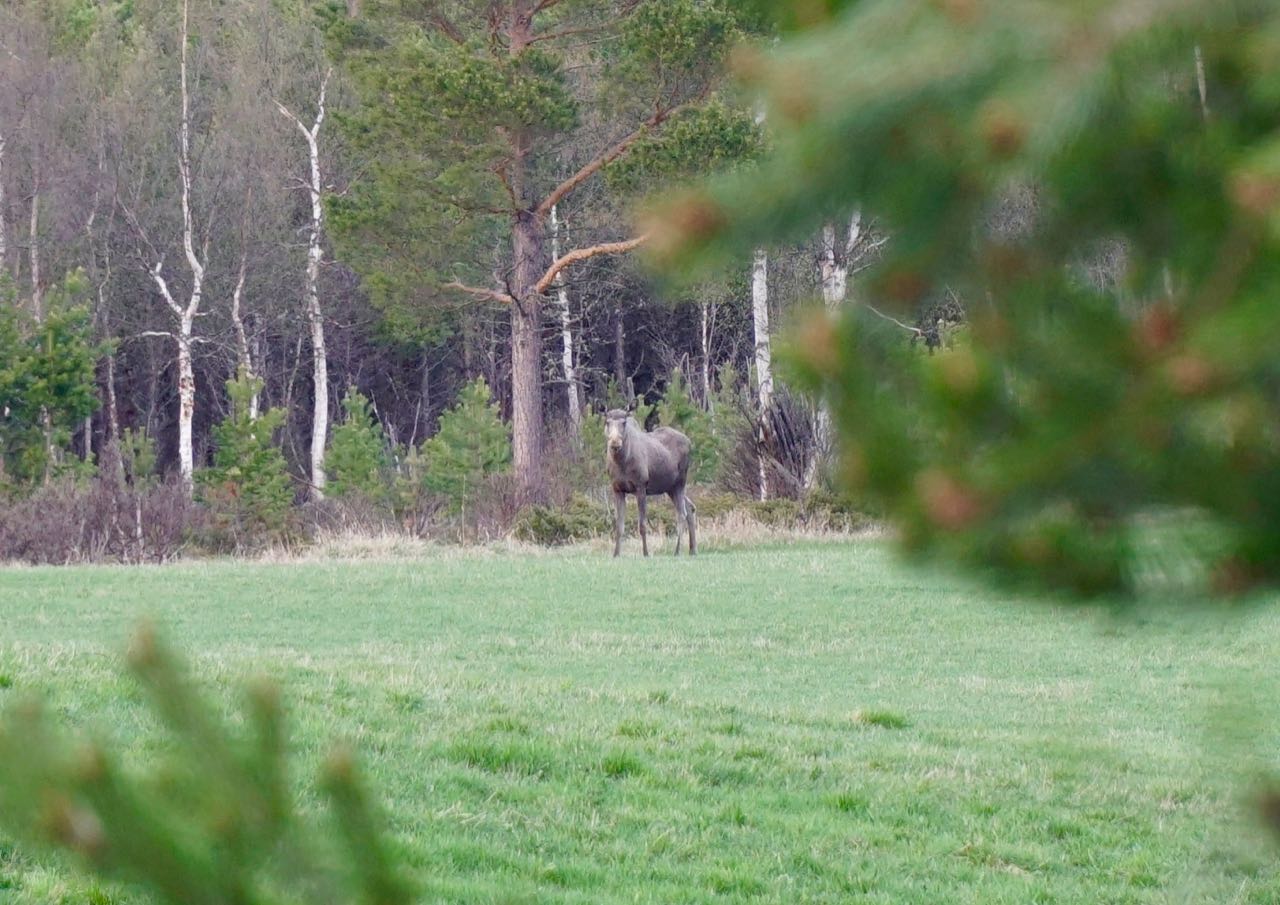 The safari takes us through valleys, pastures, dense forests and along the river. We also follow a narrow fishing trail along a stream and have to get off our bikes a few times to push them over small wooden bridges. The bike ride itself is so entertaining that now and then, we forget to keep an eye out for the elks.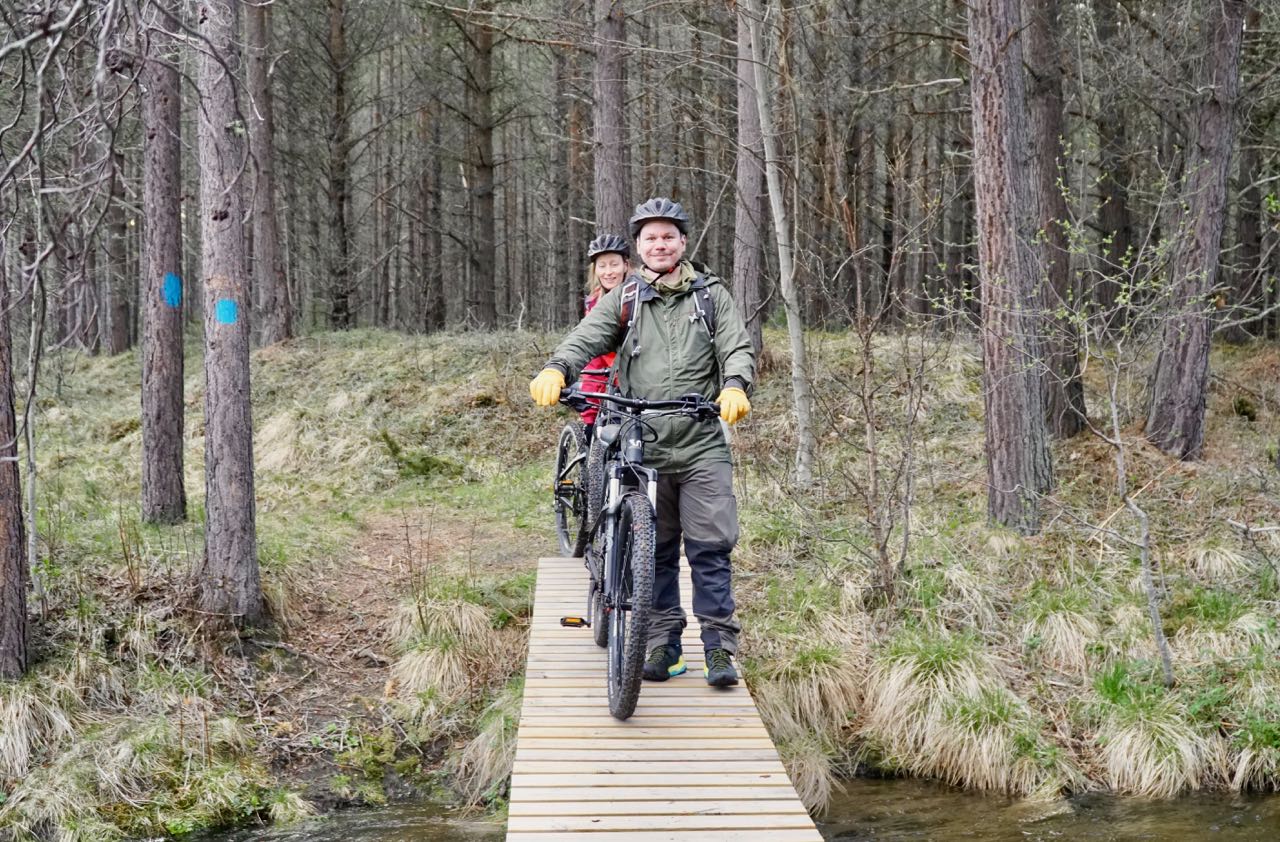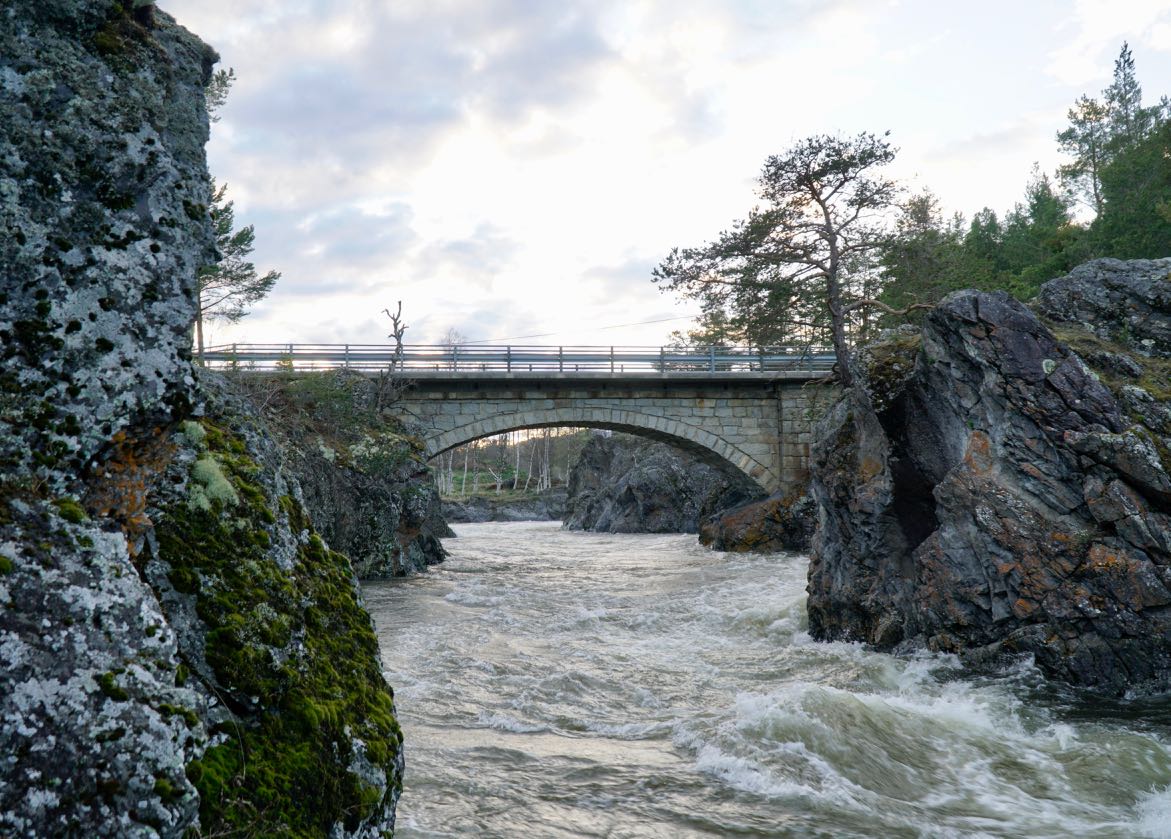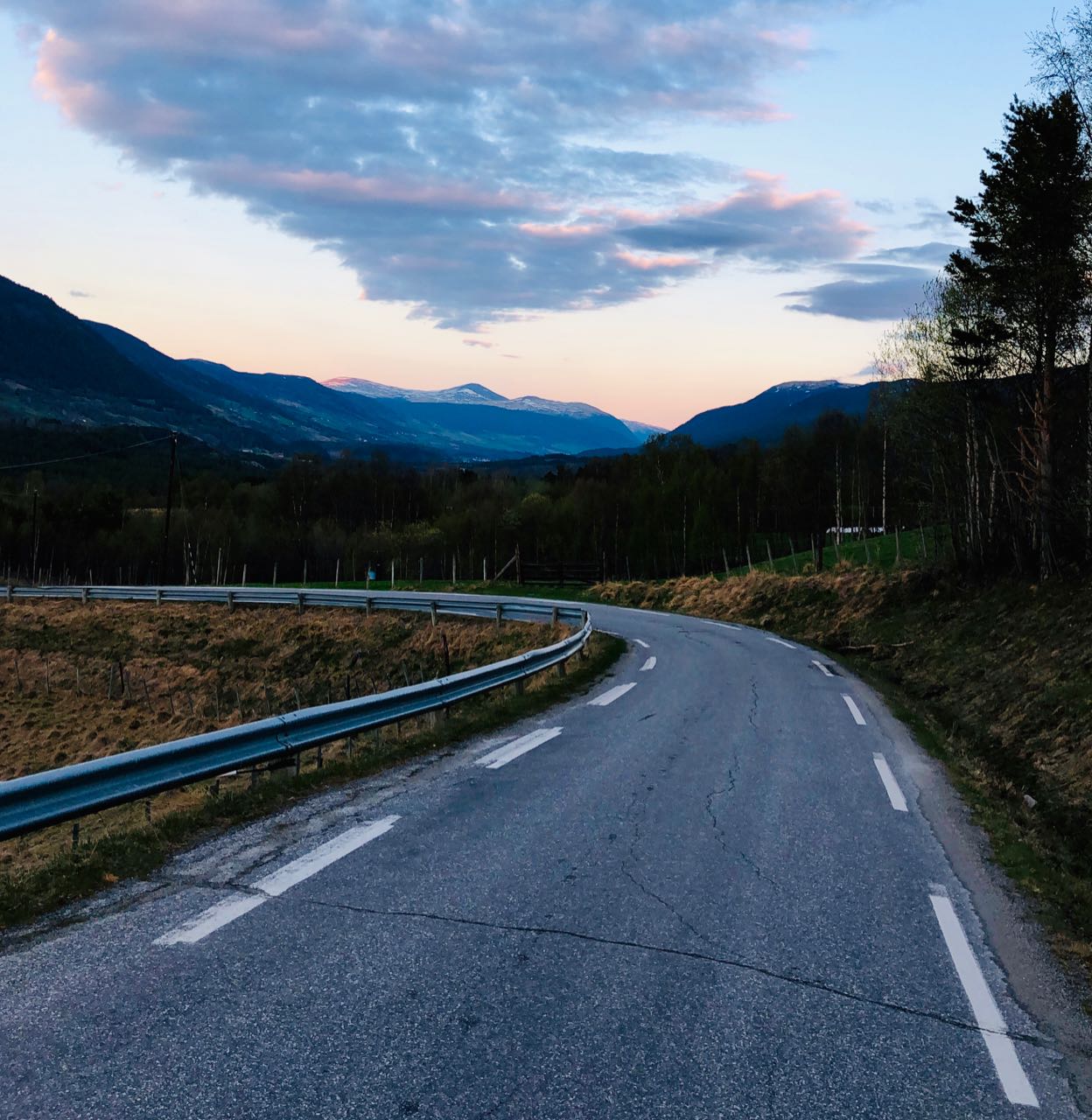 Along the way, there are lots of animals. The most plentiful are the sheep, and they stare at us curiously when we pass by. We are even lucky enough to see a few roe deer as well as one red deer.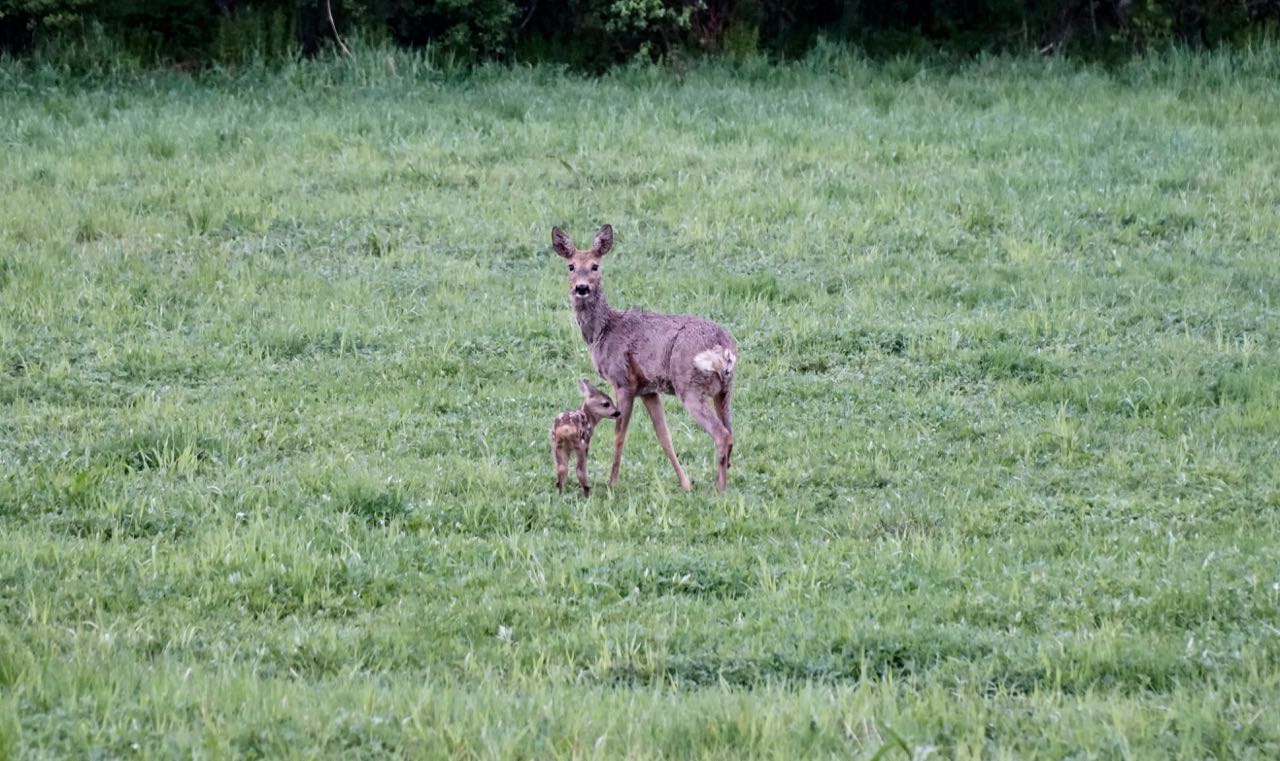 Midway through the safari, the king of the forest is still in hiding, but a grand finale awaits us. In the last half hour of the tour, we spot no fewer than ten elks. The most memorable moment is when two big elk oxen cross a field right in front of us. Seeing the large animals gallop into the forest is a great way to end the evening.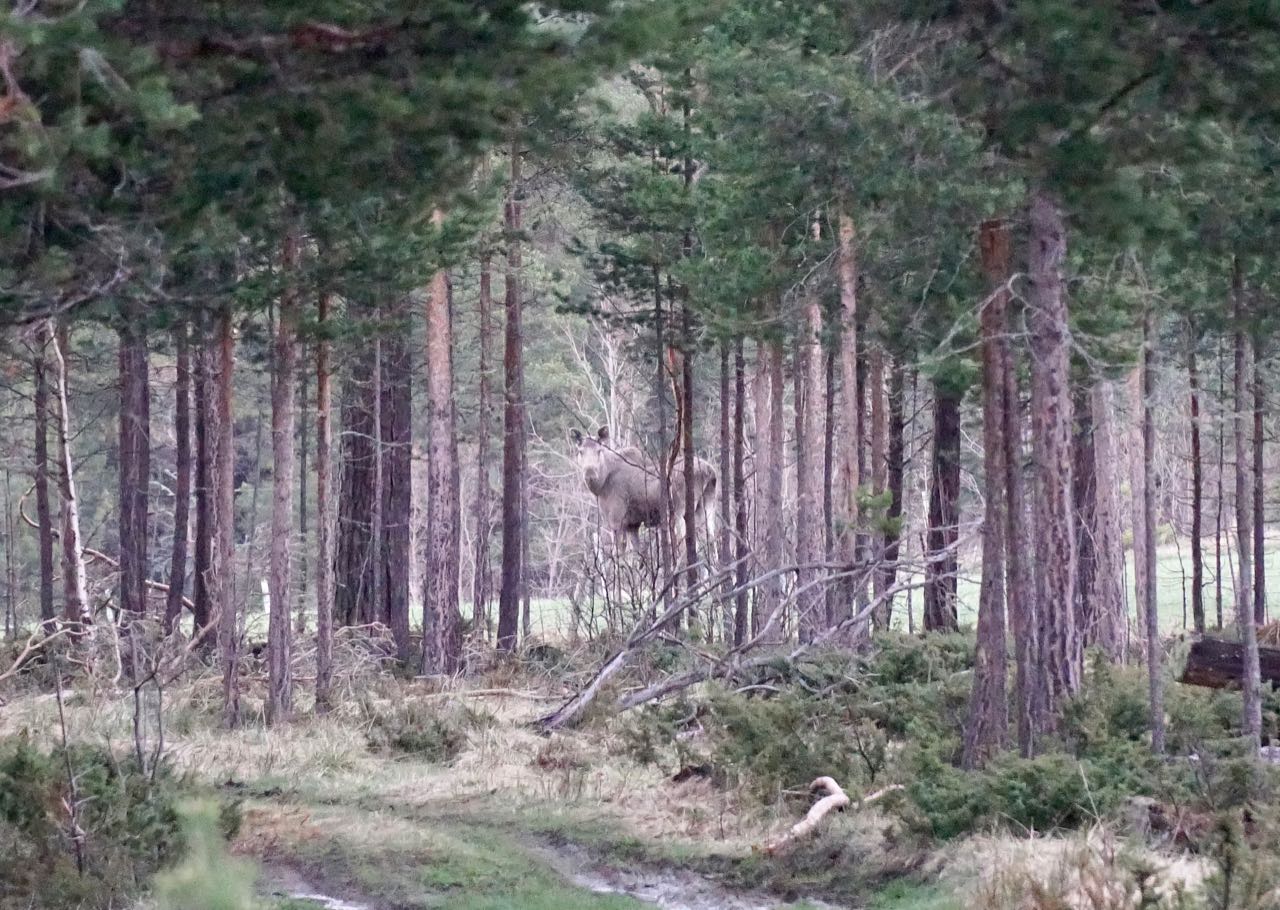 As we return to Dombås, we are a little tired, but incredibly happy and excited. The fresh air, exercise, beautiful nature, and excellent company made for an experience we will long remember!
Practical information and tips:
Dovrefjell Adventures offer wildlife safaris every evening in June, July and August. In May and September tours can be arranged on request.
The price is 600 NOK per person. The price includes electric bike rental, helmet, binoculars, gloves, and snacks.
It is advisable to bring some extra clothes, as the temperature drops when the sun goes down.
The wildlife safari usually lasts for about three hours and starts and ends in the center of Dombås.
The tour is suitable for all skill levels, and the route can be adjusted to various degrees of difficulty. Since we have minimal experience with trail biking, we did one of the easier routes.
We found the electric mountain bikes to be very comfortable. With their excellent power, it was a joy to bike around the hilly landscape of Dombås and Lesja. A high level of fitness is thus not needed to take part in the wildlife safari. Dovrefjell Adventures have bikes of various sizes that should fit most people.
The wildlife safari is a popular activity. Book well in advance.
The Dovre area is a paradise for nature lovers and offers a variety of outdoor activities. We especially recommend cycling all or parts of the Tour de Dovre route.

We rode Tour de Dovre last year and consider it to be one of Norway's best bike rides.

Other activities in the area are muskox safari, dog sledding, rafting, horse riding and snowshoeing in the winter.
There are many options for accommodation in the Dovre area. We have stayed at Toftemo Turiststasjon several times and have been very happy with every stay. Dovrefjell Adventures rent e-bikes at various locations including Toftemo Turiststasjon.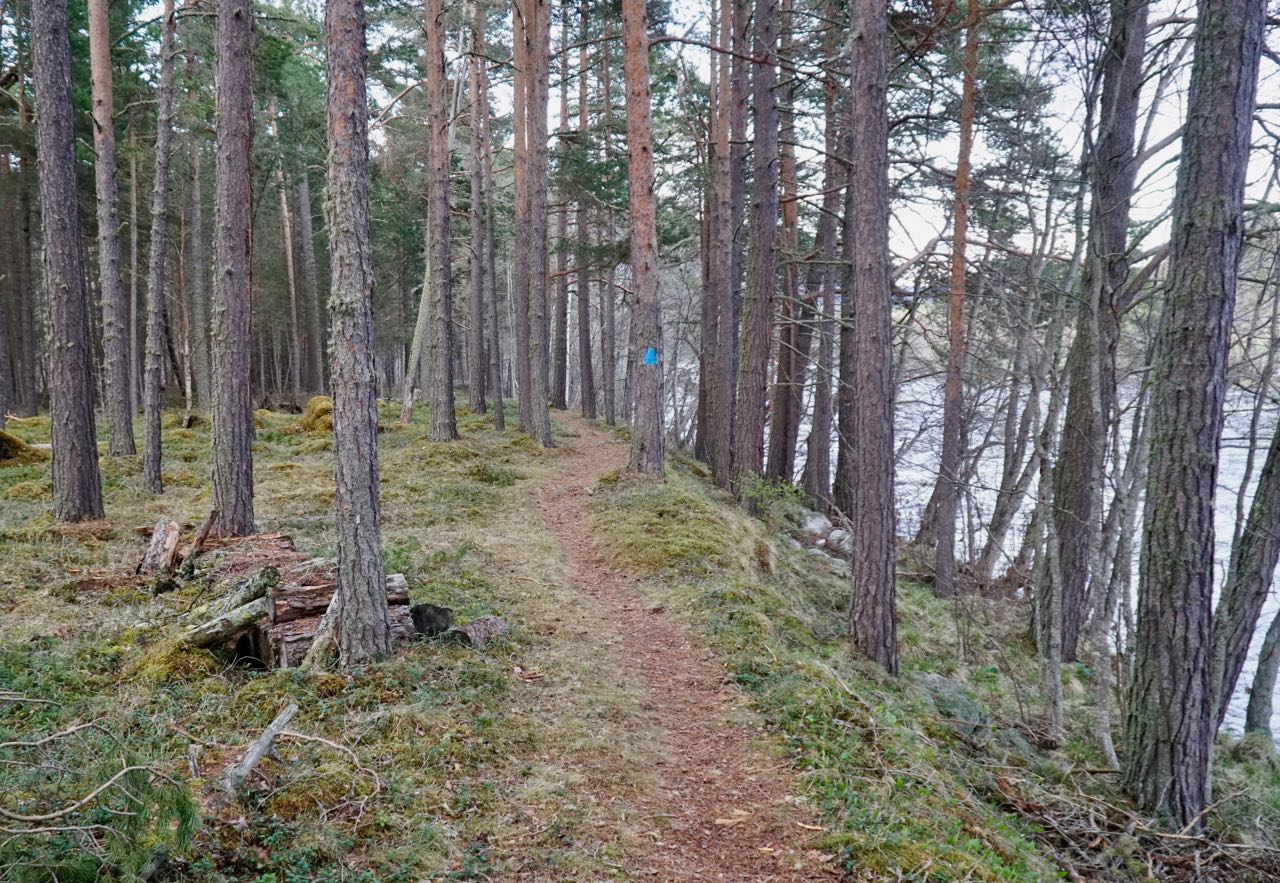 The fishing trail.
READ MORE: Tour de Dovre – Norway's Best Bike Ride
How to get to Dovre:
By car: Dovre is a 4.5-hour drive north of Oslo, and a 3-hour drive south of Trondheim.
By train: Vy has several daily train departures to Dombås from both Oslo and Trondheim.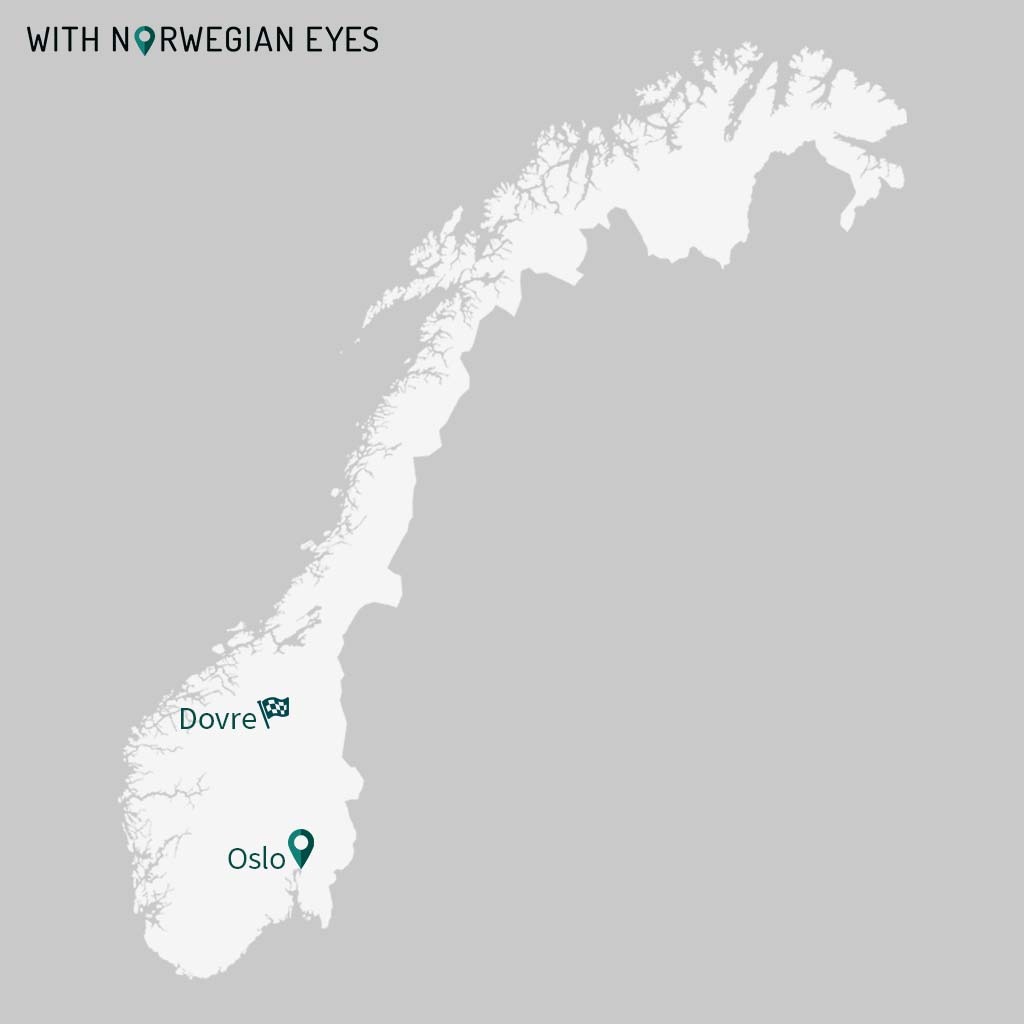 *We went on the elk safari with Dovrefjell Adventures in May 2019. Dovrefjell Adventures knew that we signed up for the elk safari and that the tour could be featured on the blog. We paid the regular price.