-Would you like a glass of champagne with the afternoon tea?, the smiling waitress at the Four Seasons Hotel Gresham Palace Budapest asked us. -Yes, please!, we answered.
It was simply impossible to say "no, thank you" in such majestic surroundings. The table in front of us was set with the finest porcelain, and behind us, the pianist played beautiful classical music. Of course, we had to have champagne as an accompaniment!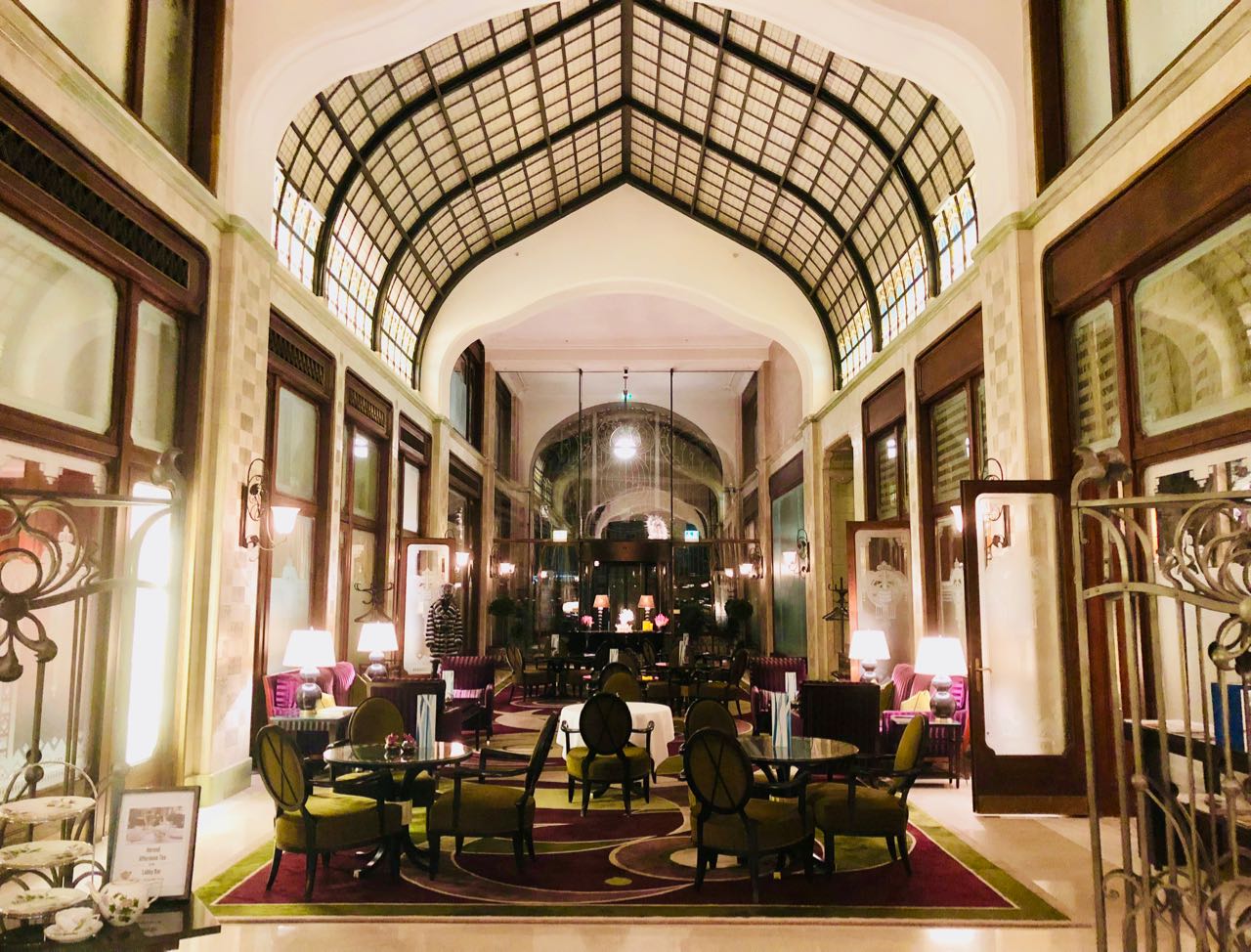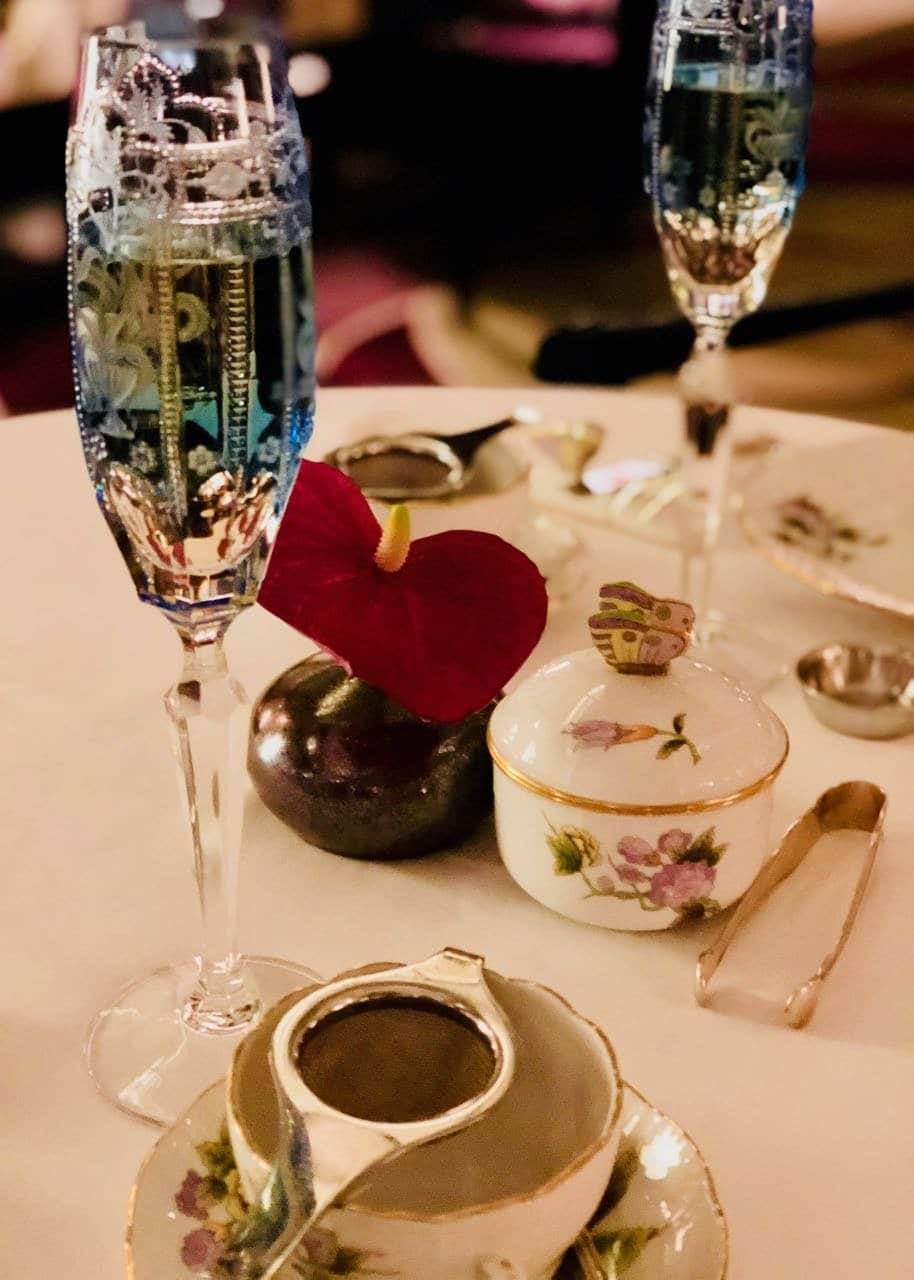 The ambiance was nothing short of magnificent. Not only did we find ourselves in a palace; the waiter also told us that the dinnerware on our table was designed for Queen Victoria in the 19th century. The Herend china was hand-painted, and we almost felt nervous handling these delicate pieces of art.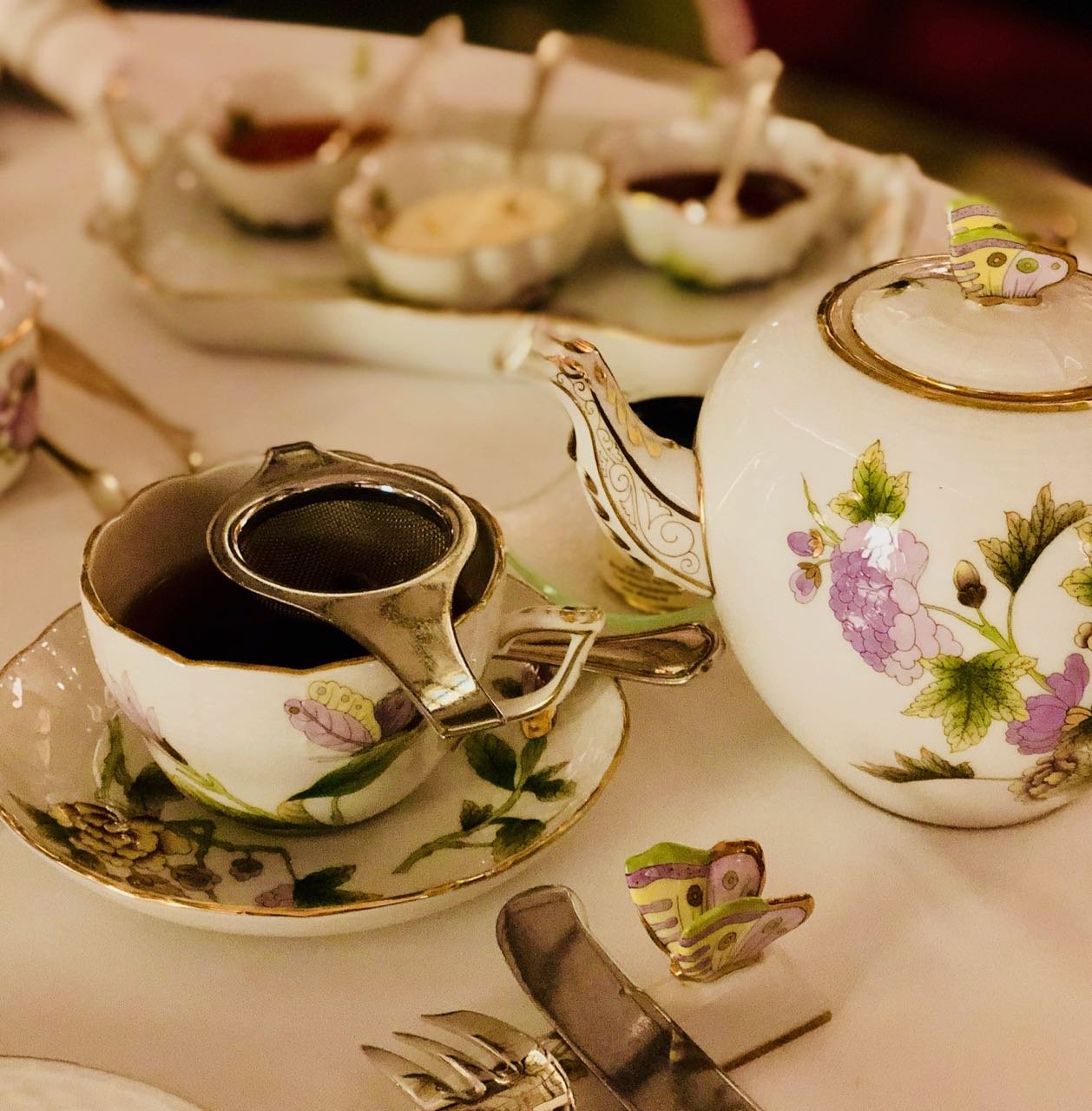 Fortunately, the meal passed without any mishaps. Instead, there were plenty of applaudable passages. Everything from the steaming hot tea to the sandwiches, scones and sweets were excellent.
The virtuoso of the night, however, turned out to be the Apple Strudel. The Apple Strudel was brought to our table midway in the afternoon tea accompanied by a generous pour of vanilla custard.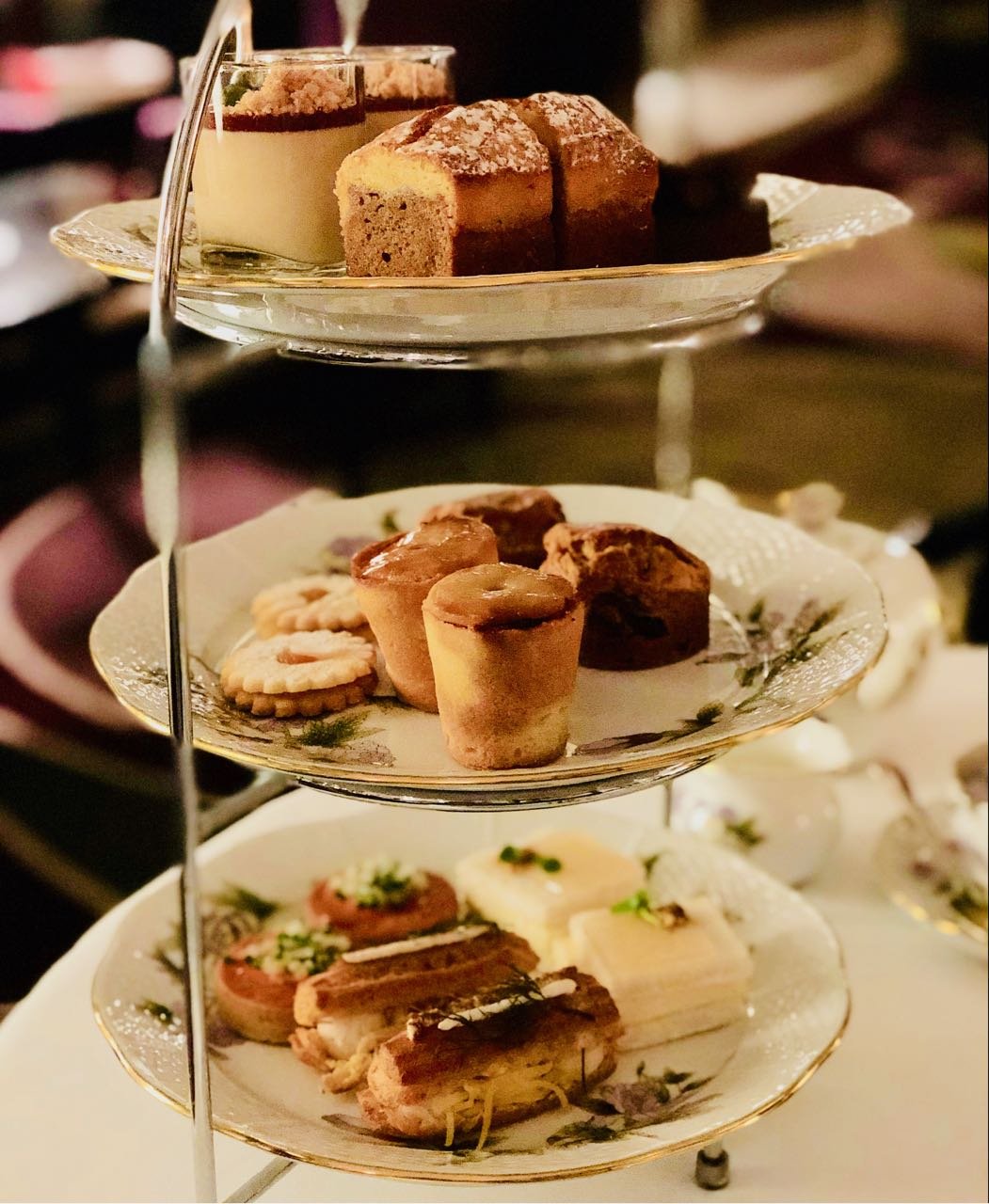 Also, one of the undisputed highlights was the attentive waiters constantly on their toes, choreographing the afternoon tea into a perfect symphony with no false notes.
We give the Four Seasons Hotel Gresham Palace Budapest a standing ovation for their lovely Herend Afternoon Tea!
Do you love afternoon tea as much as we do? Find out who we think serves the best afternoon tea in Oslo!

Tips:
Herend Afternoon Tea at the Four Seasons Hotel Gresham Palace Budapest is served daily between 3:00 p.m.–6:00 p.m.
The price (as of February 2018) was 5800 HUF (approximately 20 USD) for the Herend Afternoon Tea. The Champagne (actually a lovely Sauska Brut Blanche sparkling wine) was an additional 3000 HUF (10 USD).
You may want to wear smart casual or more formal clothing.
It is advisable to book a table in advance.
Link to Four Seasons Hotel Gresham Palace Budapest
*We visited Four Seasons Hotel Gresham Palace Budapest in February 2018. The Four Seasons Hotel Gresham Palace Budapest did not know that they could be featured on our blog, and we did not receive any special discounts. 

You might also like: