Published January 2021
We were very much in doubt about what to call this blog post. However, since we had previously written about our travel highlights from 2018 (Part 1 and Part 2) and 2019 (Part 1 and Part 2), we continued the naming tradition despite the fact that 2020 wasn't a normal travel year.
The year started calmly, and in January we mostly stayed at home in Oslo. In February, however, we left our home country behind and traveled to the United States. The plan was to spend just over three months there and head home mid-May. Of course, that didn't happen, but more on that later.
We spent a few quiet days in Miami before picking up a rental car and driving across the Everglades. This is a subtropical wetland area in southern Florida which has status as both a national park and a World Heritage Site. We followed the road called the Tamiami Trail or U.S. Highway 41.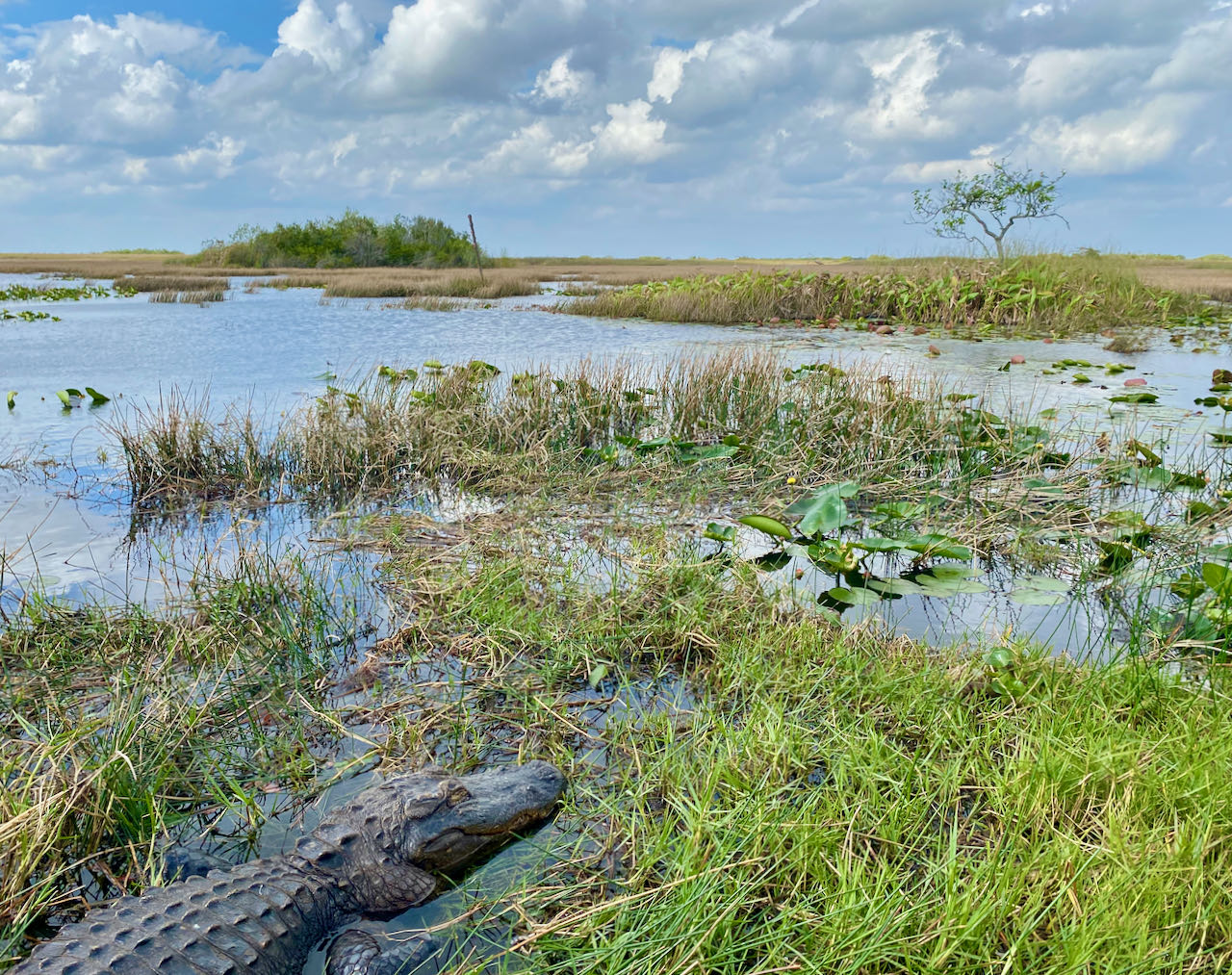 There are many cool places to stop along the Tamiami Trail, and we spent a full day exploring them. The result was our blog post "17 attractions and places to stop along the Tamiami Trail / U.S. Highway 41 between Miami and Naples". This has actually become one of the most popular posts on the entire blog.
During the day, we saw more alligators than we could count, and both hiked and biked to enjoy a closer look at the beautiful nature that the area has to offer. We also visited an art gallery in the middle of the swamps, went on an airboat trip, and saw America's smallest post office.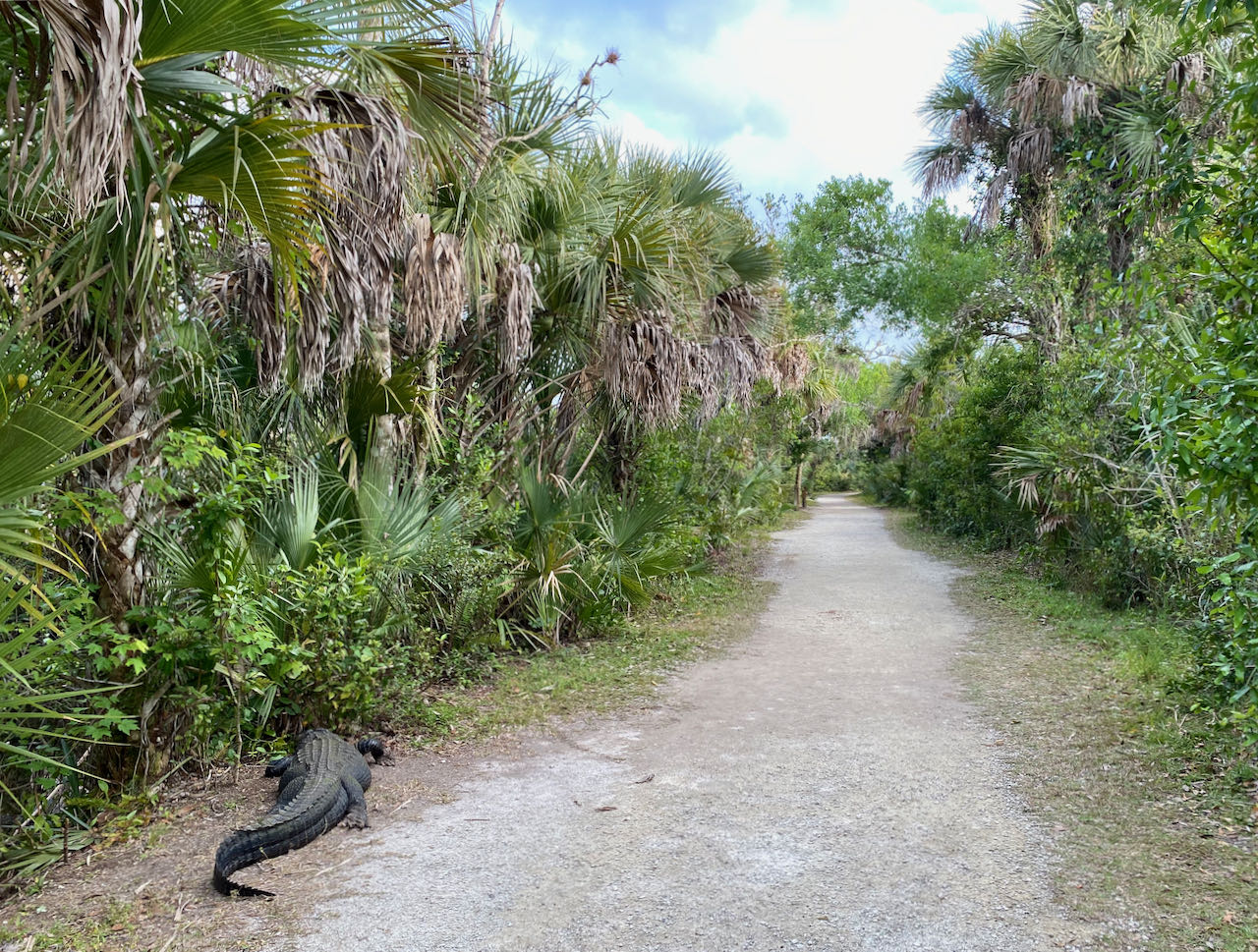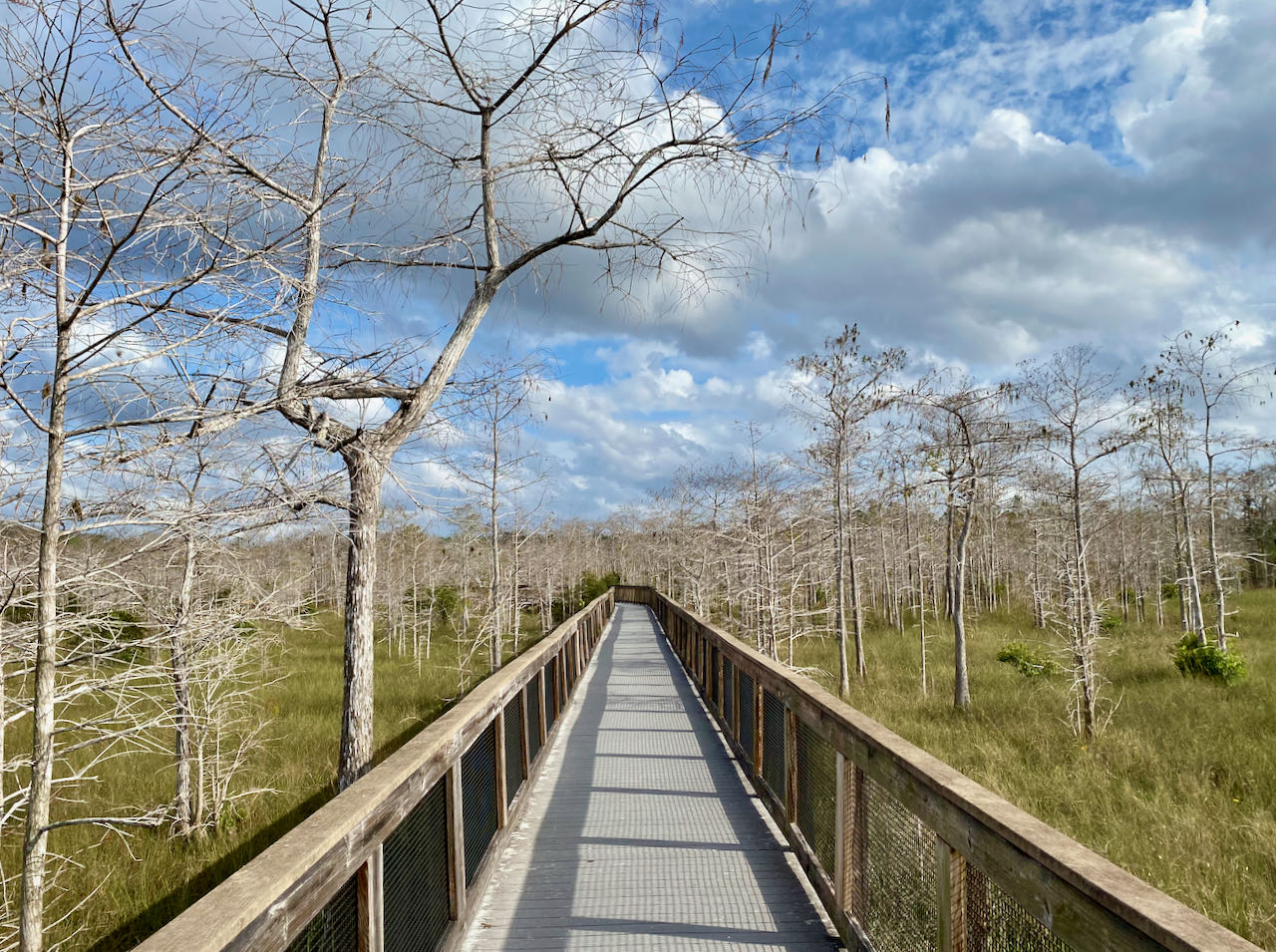 We had visited Florida several times before, but this was the first time we explored the West coast of the state. Of all the various beach towns we saw, Naples stood out the most to us with its cozy streets and well-kept gardens. The houses, or rather mansions, get bigger and more extravagant the closer they are to the beach, and the ones closest to the sea probably cost millions of dollars. However, the most beautiful beach we saw in Florida was Siesta Key Beach in Sarasota. The fine-grained sand felt like powdered sugar under our feet, and an artistic soul impressed us with this creation: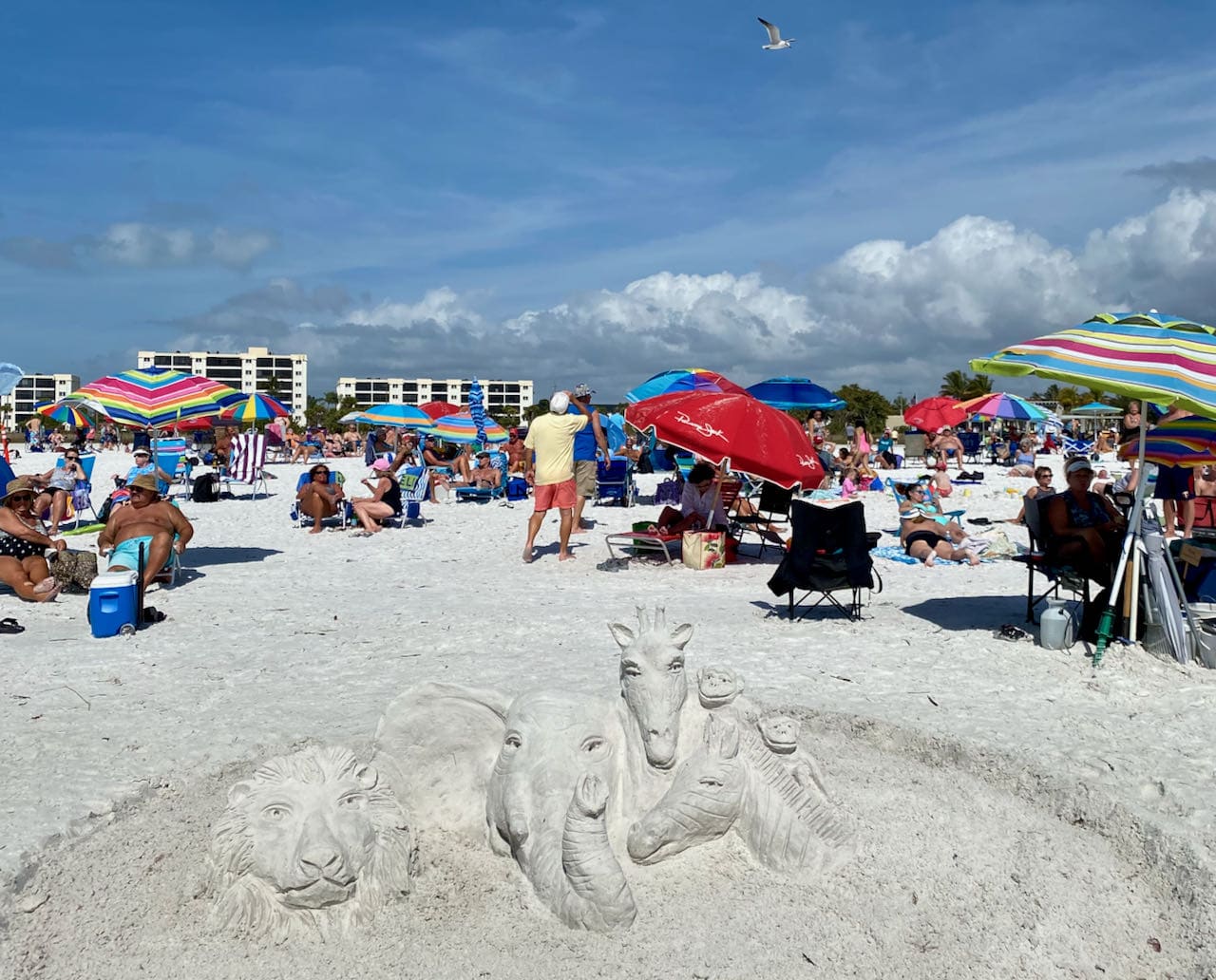 From the coast, our journey continued inland towards Silver Moon Drive-In Theater in Lakeland. It is over 70 years old and one of only about 300 drive-in theaters that are still in operation in the USA. A little trouble with our rental car resulted in a change of car which we at first felt a little embarrassed about, but the new car turned out to fit in perfectly at Silver Moon 🙂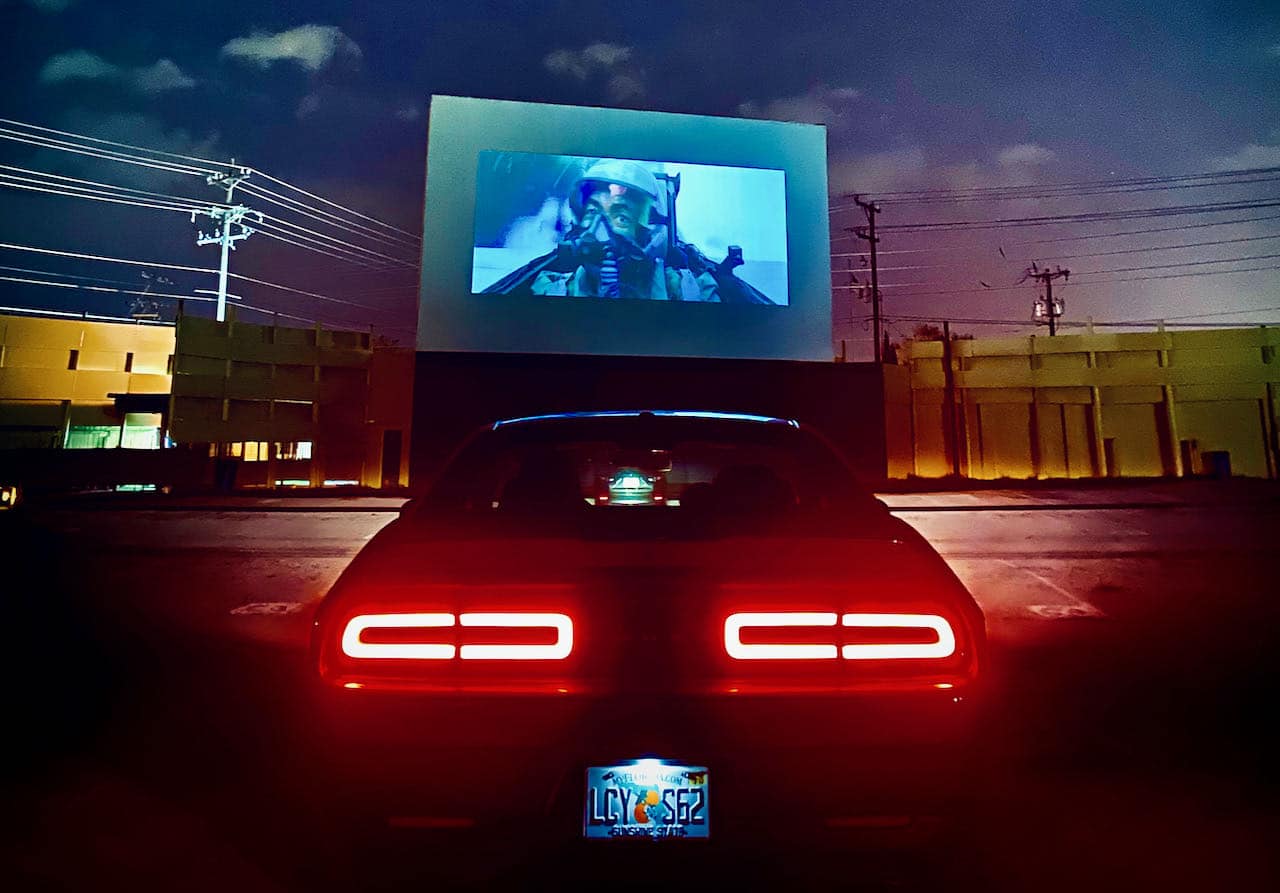 When we travel, we often seek nature experiences. Florida offers countless opportunities, and this time our choice fell on the Circle B Bar Reserve. The reserve is very popular, and when we saw how many cars there were in the parking lot, our hopes of seeing wildlife diminished quickly. Fortunately, it turned out that our concern was totally unfounded. Within just a couple of hours, we saw countless alligators, snakes, birds, and raccoons. The latter in particular charmed us as they wandered around in search of eggs and other "raccoon treats."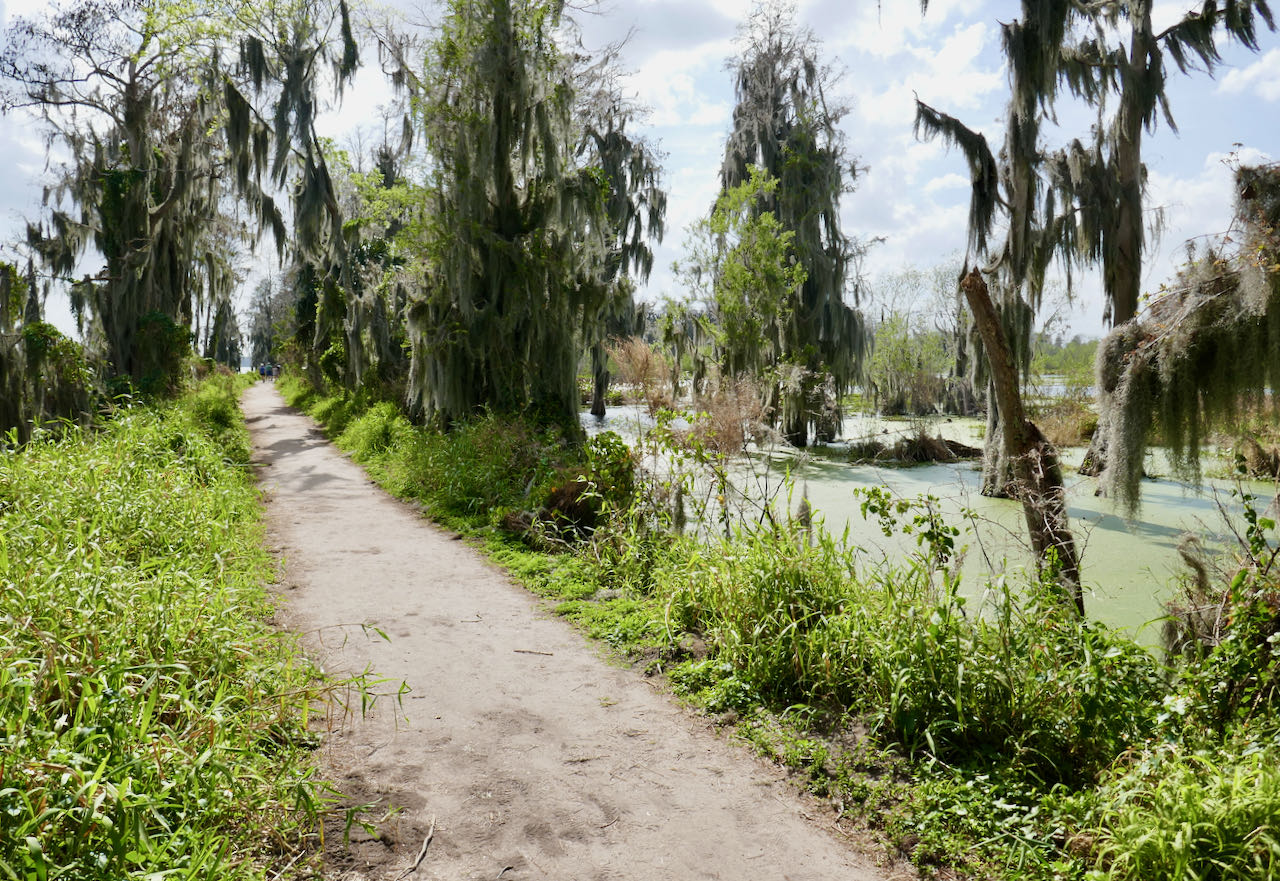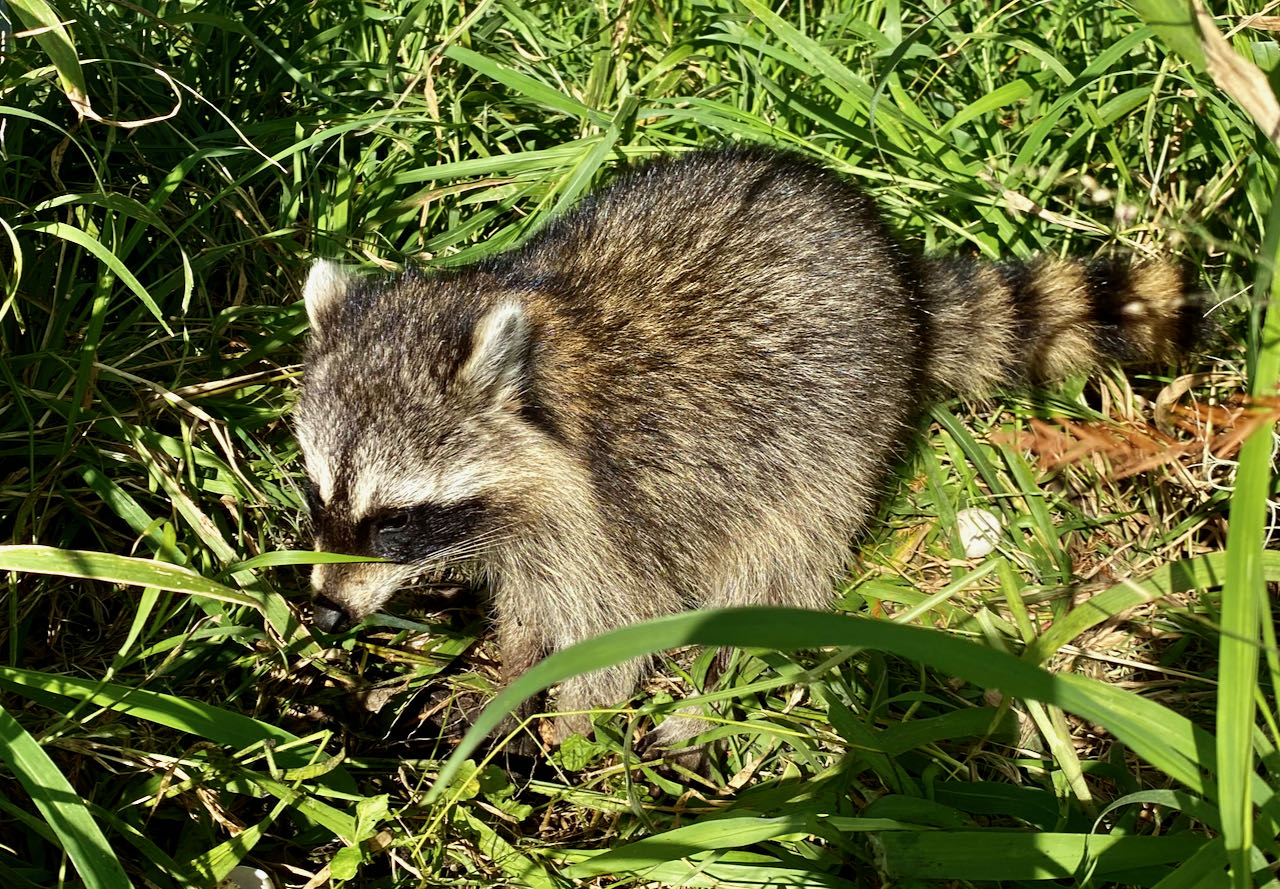 From Circle Bar B Reserve we went on to experience even more nature and wildlife, this time a little further north. Homosassa Springs and Crystal River in Florida are the only places in the world where swimming with manatees is allowed, and we hoped to have the opportunity to see these fascinating creatures up close. It was not very tempting to get up when the alarm rang at 5:30 in the morning, but fortunately we managed to drag ourselves out of bed. We're very glad we did, too, since the manatees in Homosassa Springs made sure we got our best nature experience ever!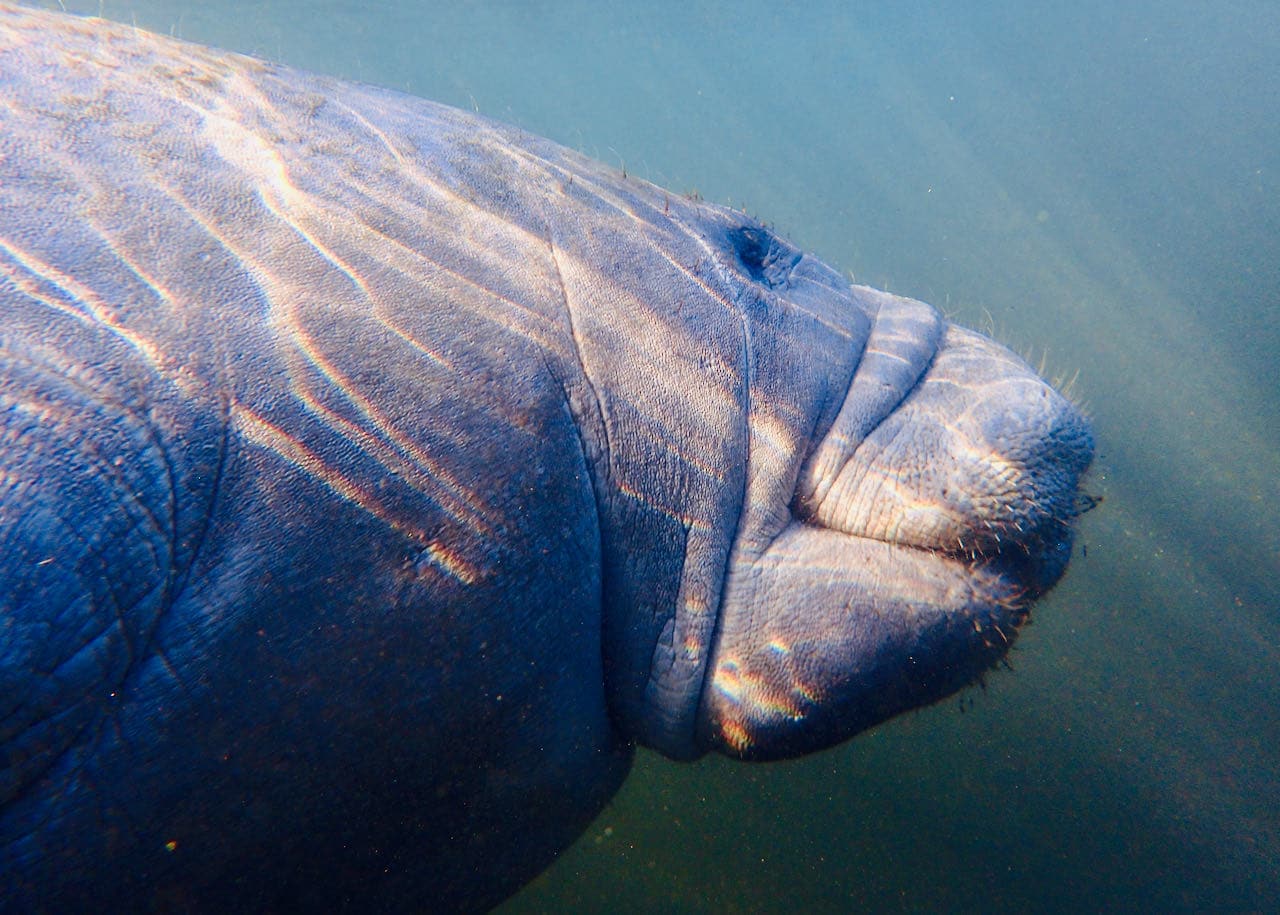 Despite the fact that we are wussies when it comes to roller coasters, we never get tired of visiting amusement parks. Our absolute favorite is Universal Studios Orlando. Here, we like to spend most of our time in The Wizarding World of Harry Potter. And when we were back in Florida again, we of course had to stop by and dream away for a few hours.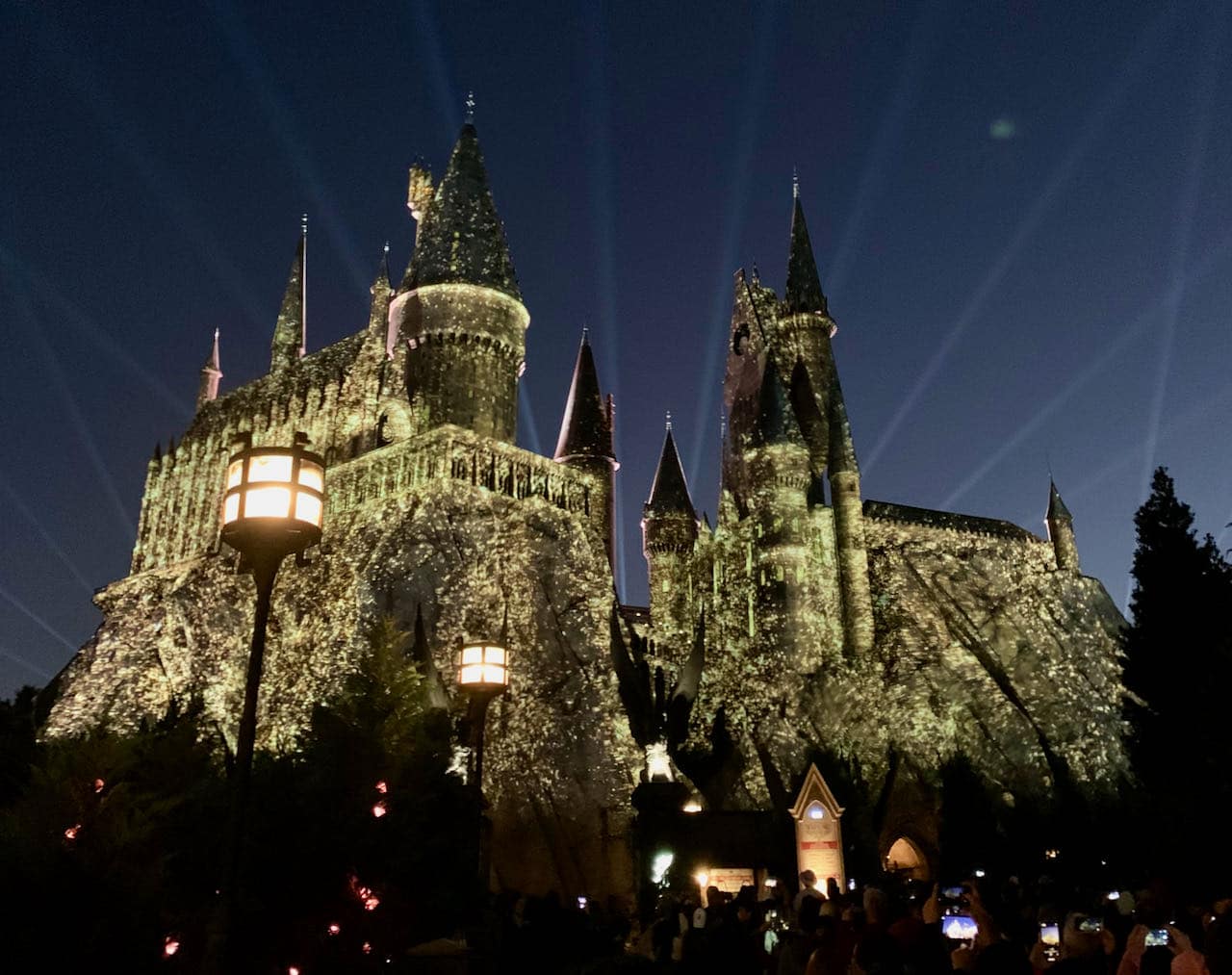 A new activity was to test afternoon tea in the USA. We had enjoyed afternoon tea both at home and abroad, but unfortunately the meal at Disney's Grand Floridian Resort & Spa was a disappointment. The Disney hotel forgot to sprinkle its "magic" over our plates, and the experience simply felt a bit sloppy and assembly line-like. Even so, we had no trouble sating our appetites in Orlando, since we visited The Cheesecake Factory almost daily. Besides cheesecakes, the restaurant chain serves yummy American comfort food that we can never get enough of.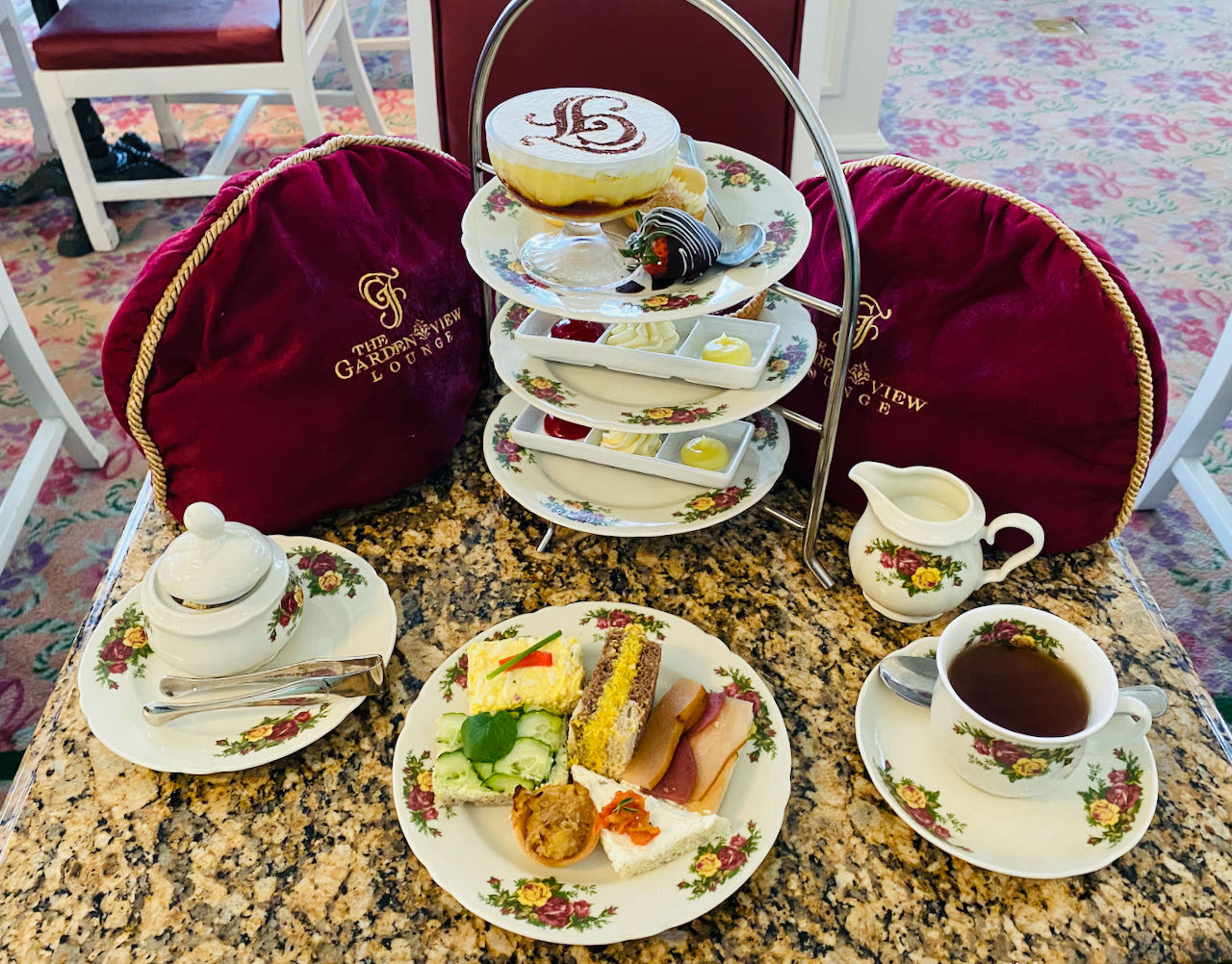 With our stay in Florida coming to an end, we returned the rental car and traveled on to Phoenix by plane. There we rented another car, and after a rather stressful drive out of town, we could finally relax and start enjoying the landscape around us. As we approached Sedona, the surroundings became more and more spectacular. We had heard that this place was going to be special, but Sedona really exceeded all our expectations with its red beautiful rock formations.
To see these up close, we rented bikes and cycled various trails in the area. We also set off to take a closer look at all the cool cacti that were there. The Chapel of the Holy Cross, perched on top of a cliff, was also a great sight.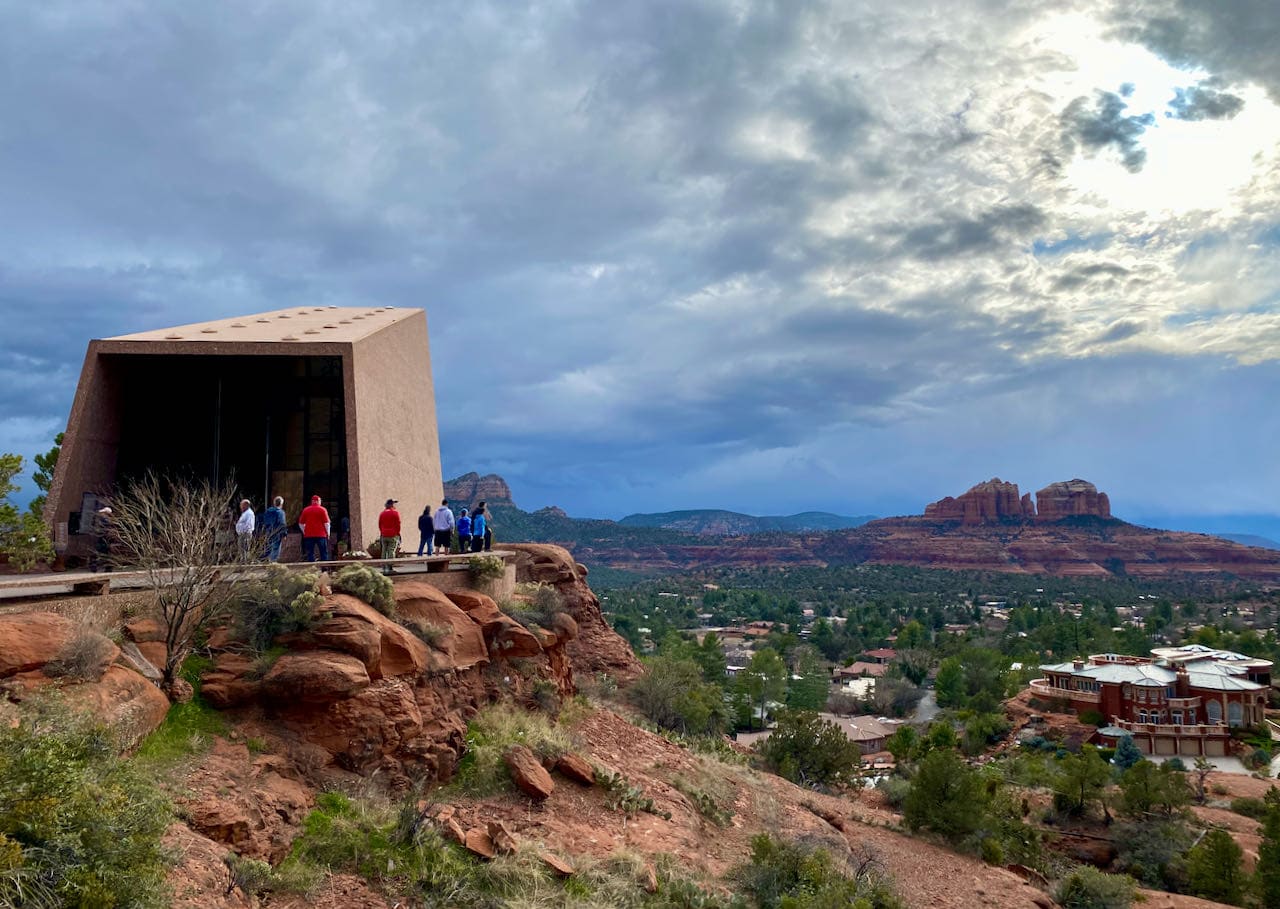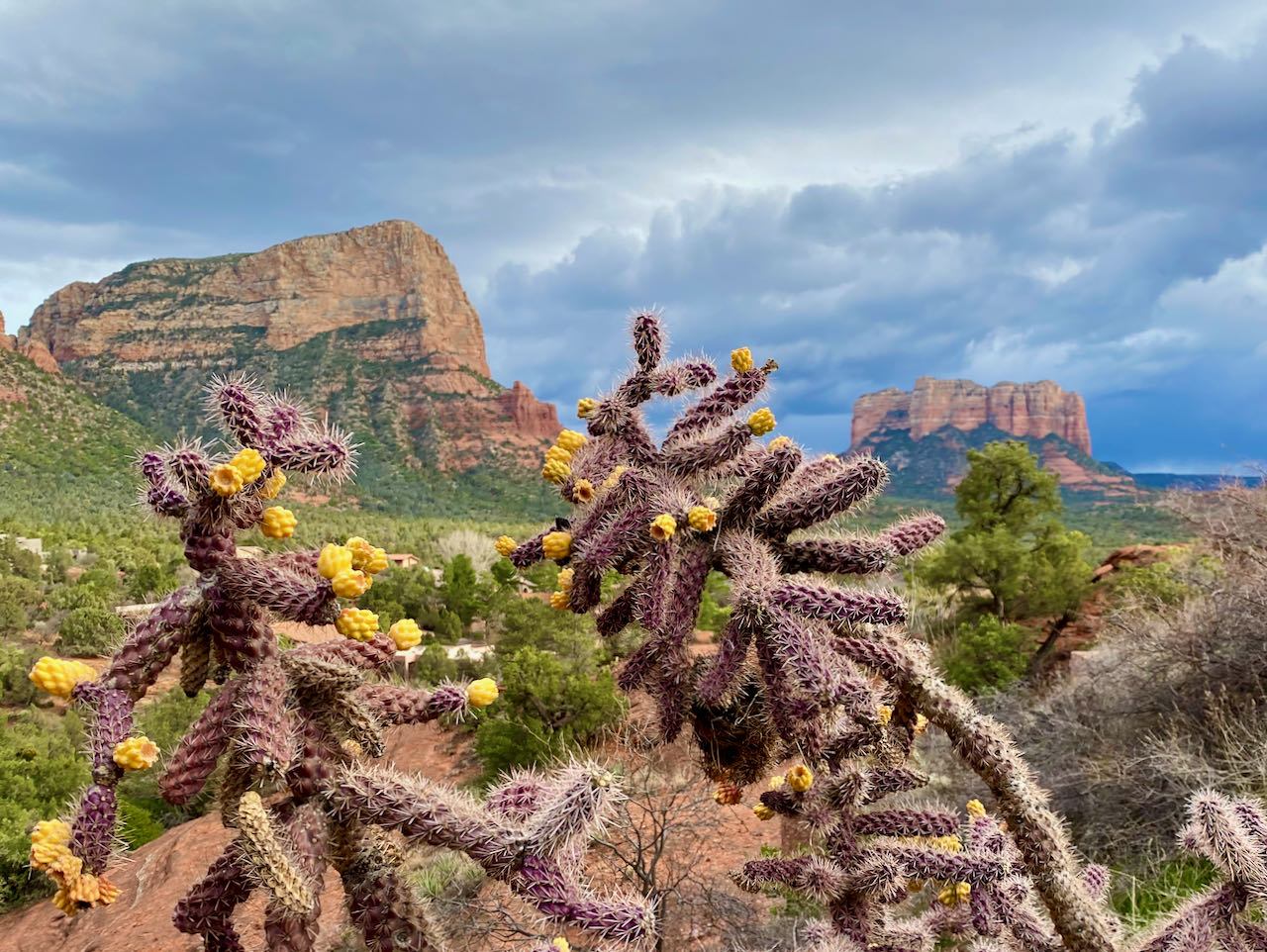 While Sedona surprised us very positively, perhaps the "problem" with the Grand Canyon was that we were not very surprised at all. The huge gorge is undeniably a special sight, but it didn't look any different in person than it did in the hundreds of pictures of it that we had seen before. Maybe we would have had an even more engaging experience if we had signed up for a helicopter ride, or hiked down in the gorge itself, instead of just driving along the edge and stopping at the various viewpoints.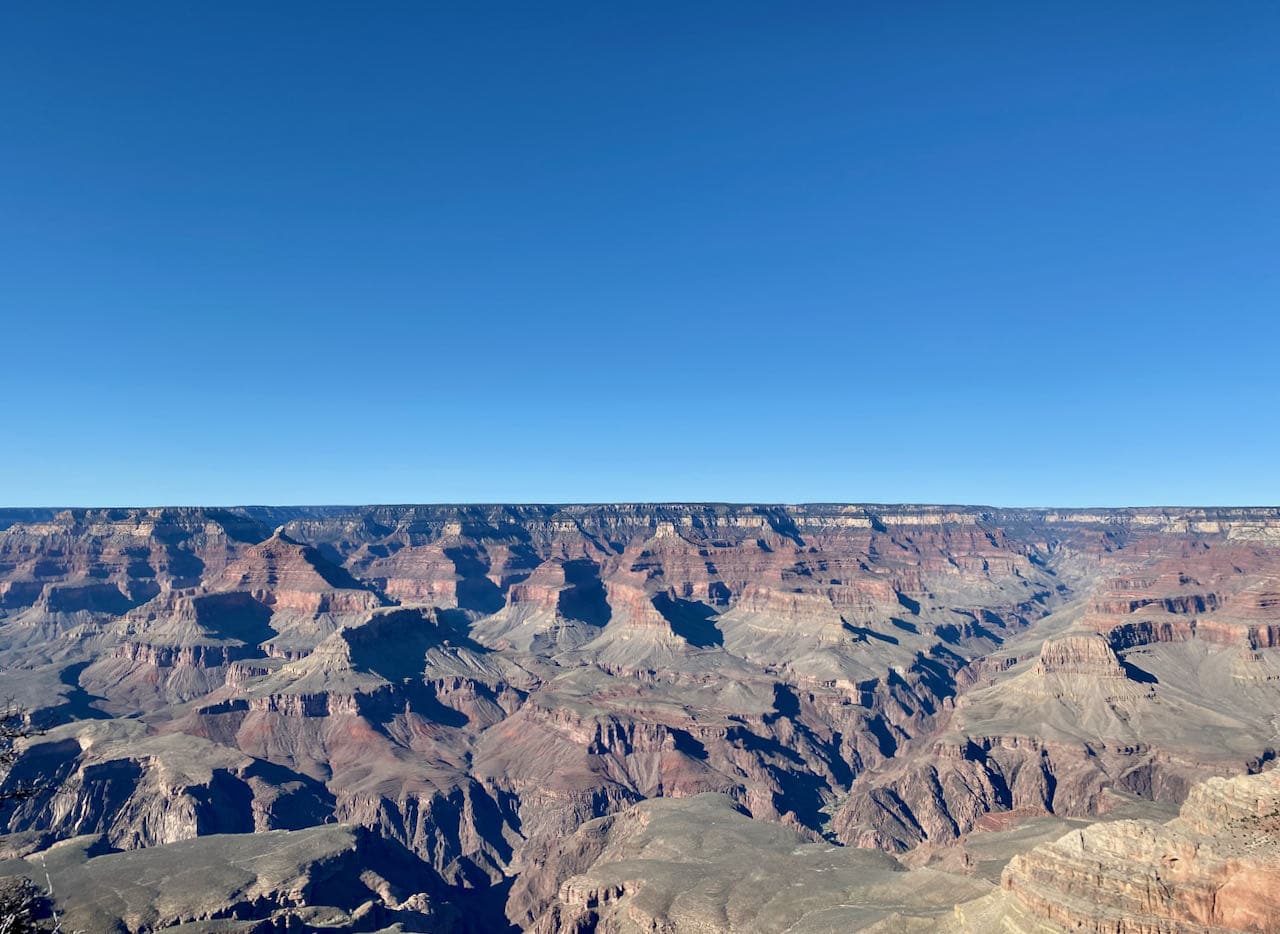 Anyway, we chose to leave our rather lackluster hotel close to Grand Canyon one night earlier than planned and move on to our next destination, Las Vegas. On the way, we impulsively stopped at a kind of drive-through zoo where the animals could move freely inside the area, with cars passing slowly among them. It was a very strange feeling to drive around Bearizona, as the park was called, with nothing but our car windows separating us from bears and wolves. The animal that fascinated us the most was, however, the huge bison that roamed the park.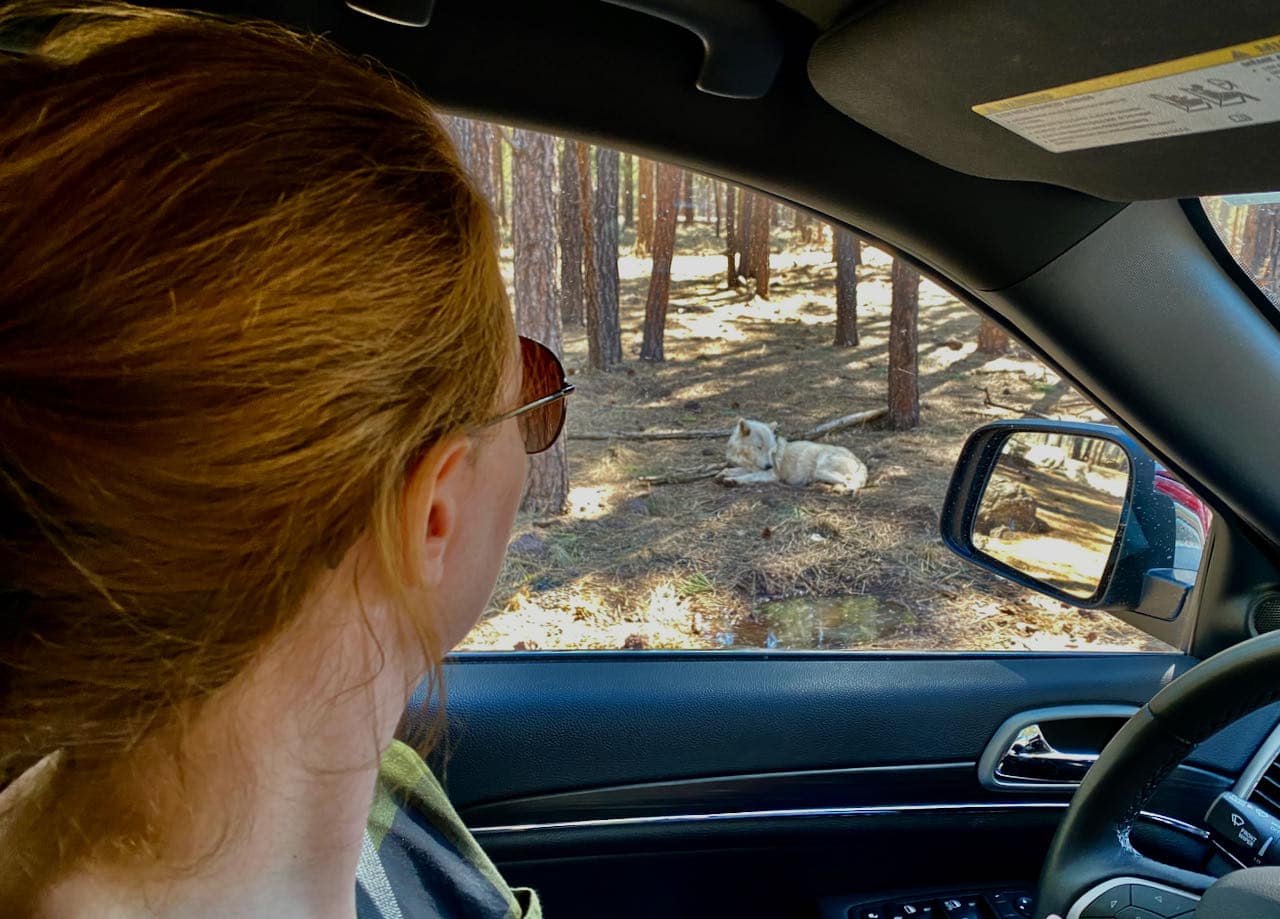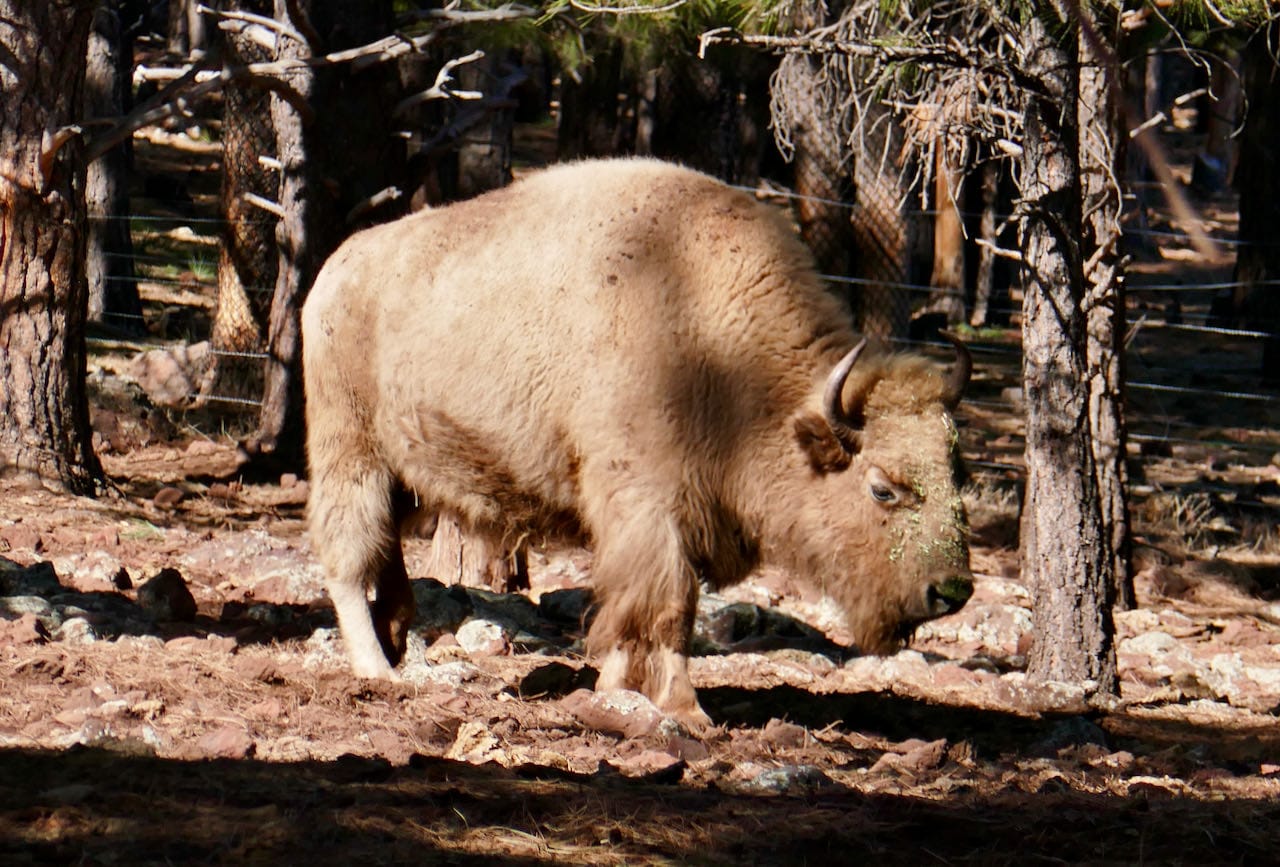 As we headed for Las Vegas, the coronavirus suddenly moved much closer. Up to this point, we had been carefully monitoring the news, but we had not yet had time to become very nervous. Chance had us running out of hand sanitizer at this moment (which we always make sure to have available when we are traveling) but now it turned out to be not so easy to find. Store after store was completely sold out, but we eventually managed to buy a few small bottles at a gas station. During the next few days, the supermarkets were not only empty of hand sanitizer, they also ran low on other items such as toilet paper, food, and bottled water. As the news broadcasts focused more and more on the new virus, and the inventories in the stores decreased, our concern increased. We began to seriously consider if we should go home.
Despite the situation, we still had a nice time in Las Vegas. With flashing lights, luxurious hotels and casinos on almost every street corner, the city was as sparkling as it is on film. Just strolling around and looking at people and buildings was entertainment in itself, but of course we also had to test our luck in the casinos. Luck was on our side, so we left the city that never sleeps with a whole dollar in profit from gambling 🙂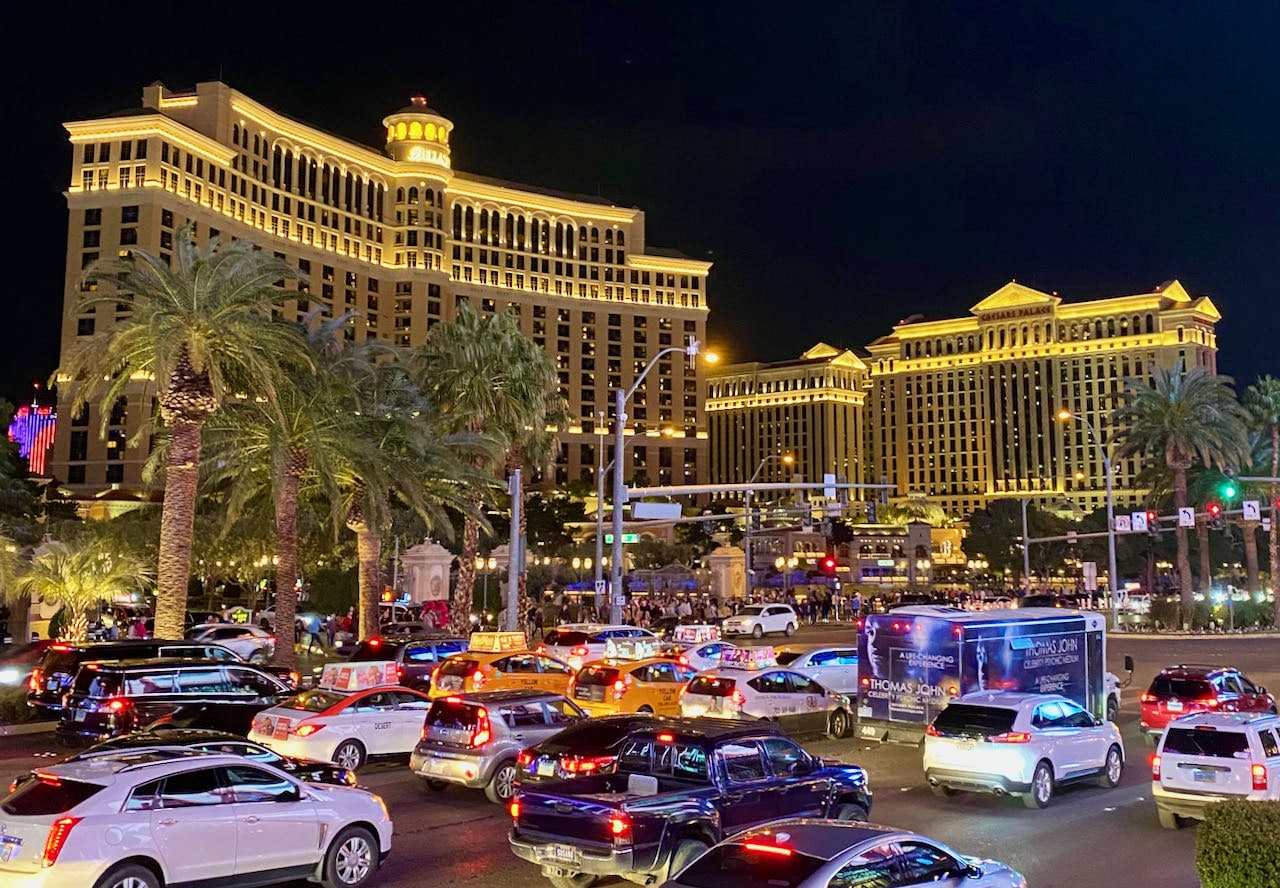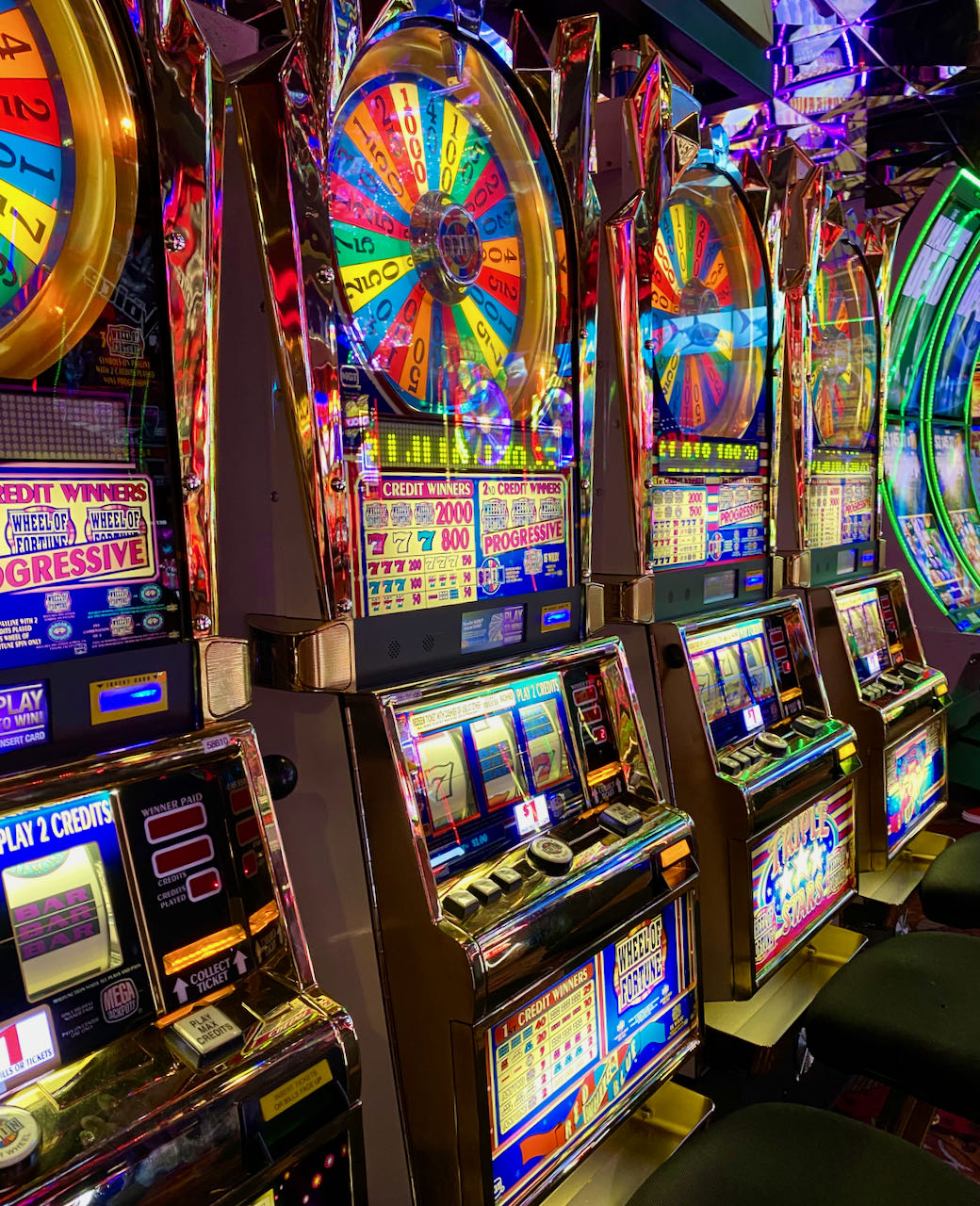 When the calendar showed March 10, we made the sad decision to cancel the rest of our trip and book plane tickets home. At this point we still had a couple of months left of the journey, but given the corona situation, we felt that the only right thing to do was to return to Norway. We booked flights for the next day and rounded off our stay in the US with one last visit to our beloved Cheesecake Factory.
Fifteen minutes before we left for the airport in Las Vegas, a travel ban for Europe was announced, so we were happy that we had already bought plane tickets. We were a bit worried that there would be chaos at the airport, but fortunately everything was calm there. It was a relief when the plane took off from the runway and we were on our way to Norway.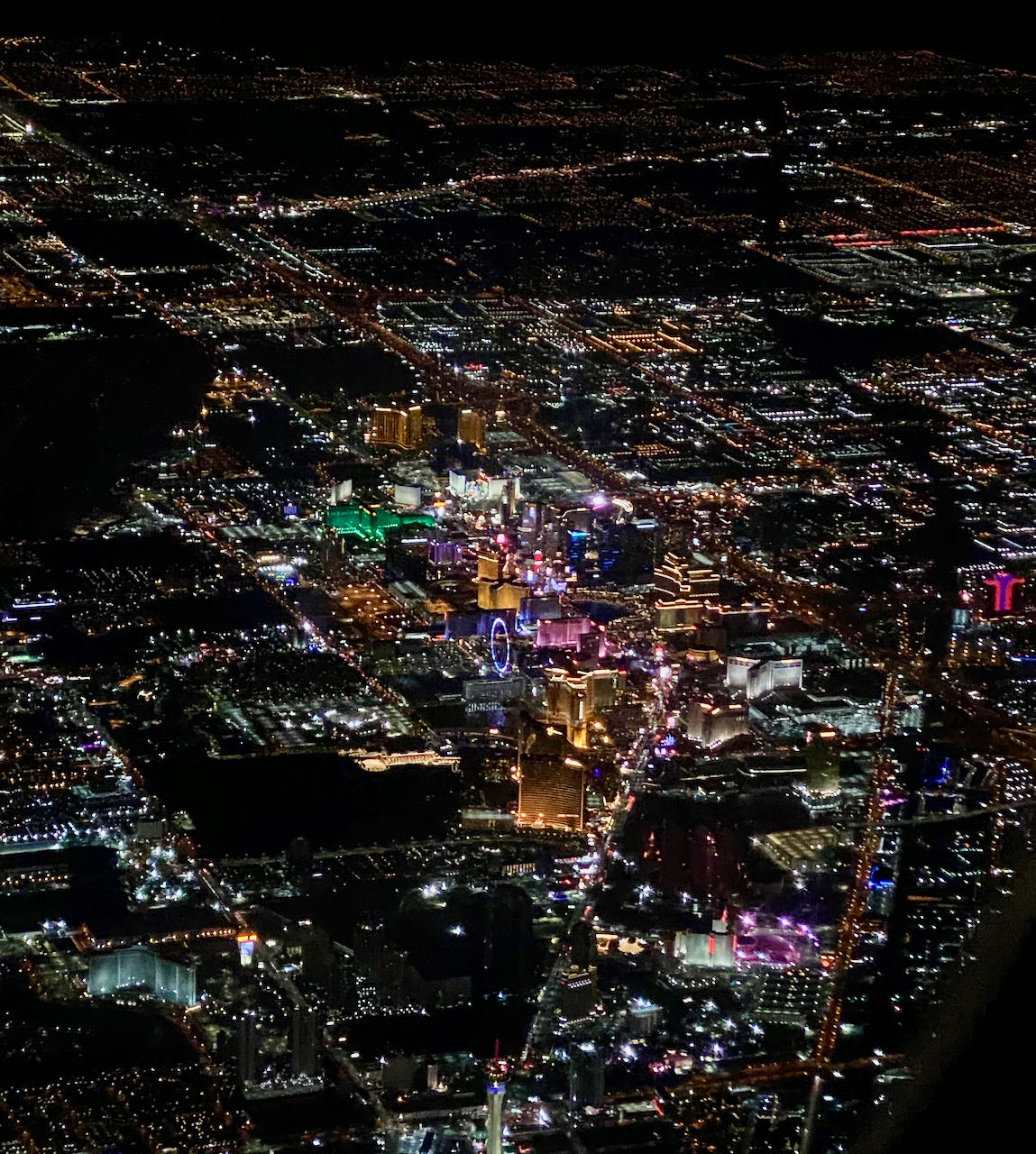 The flight home was a special experience, as there was a rather anxious atmosphere on board. Some traveled with face masks, while others did a full "spring cleaning" around their seat before they got comfortable. We were glad that we had booked business class tickets, and thus had plenty of space around us. The plane was also no more than half full, which of course was also an advantage in terms of possible risk of infection.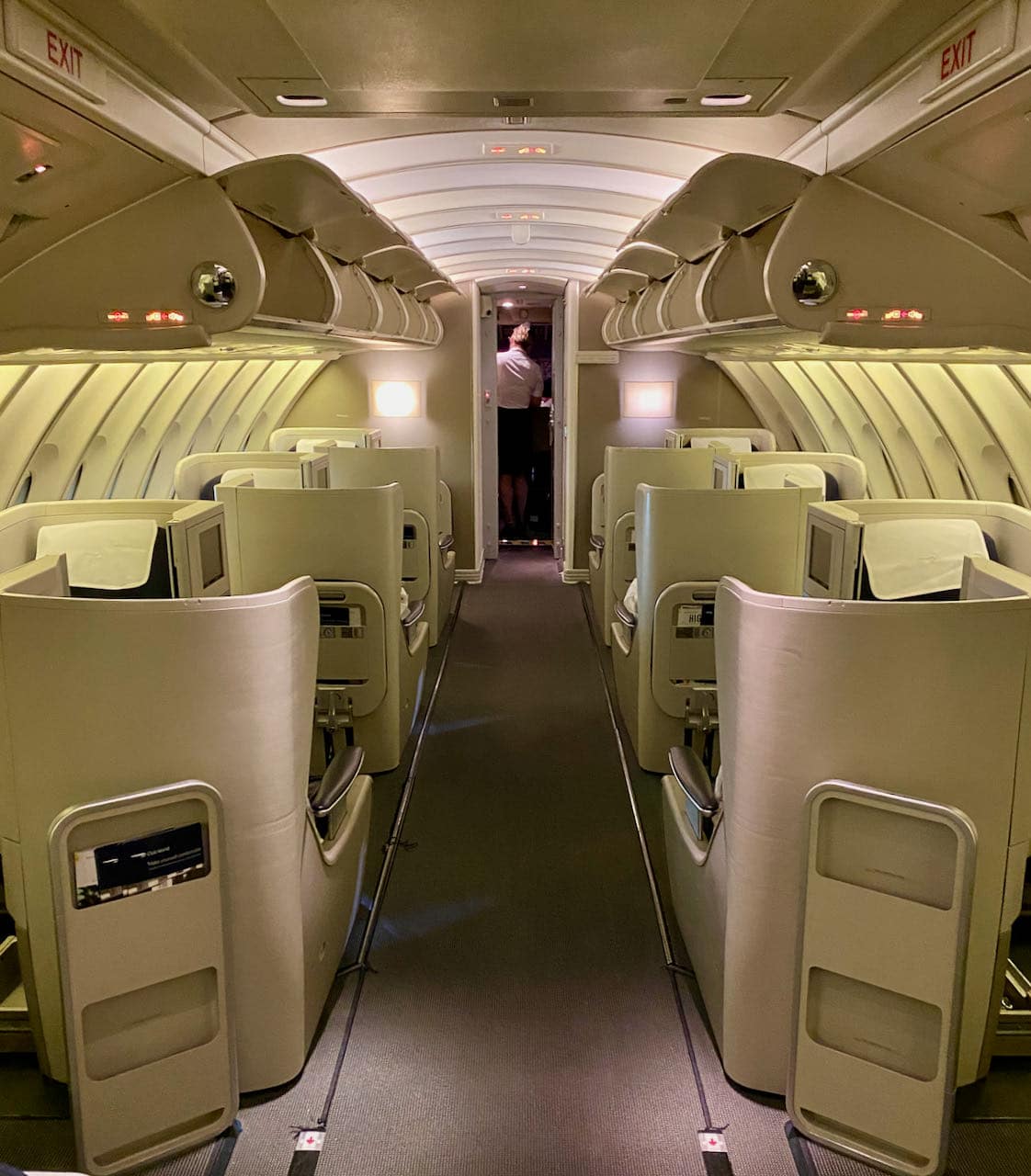 When we left Las Vegas, we had been hoping to spend a few days in London on our way to Oslo. But even before we got off the plane in London, we received a bunch of text messages from family and friends telling us that Norway might also close its borders. We therefore changed our tickets one more time and flew straight home.
We landed at Oslo Airport Gardermoen in the afternoon of March 12 and came home to a world that was very different from the one we had left just a few weeks earlier. A friend offered some fantastic help after a long and tiring journey. First, he bought food for us and filled up our empty fridge, then he drove our car to the airport before he took the train back. We didn't know if we were allowed to take public transport, and we did not want to expose anyone else to a potential risk of infection. We really appreciated that our good friend helped us in this way and we will certainly never forget it.
Our two-week self-quarantine went by fast, and it was touching that so many offered us help with shopping and other errands. To get some air, we started biking in Østmarka woods right next to our apartment, and we continued doing this throughout the year until Christmas.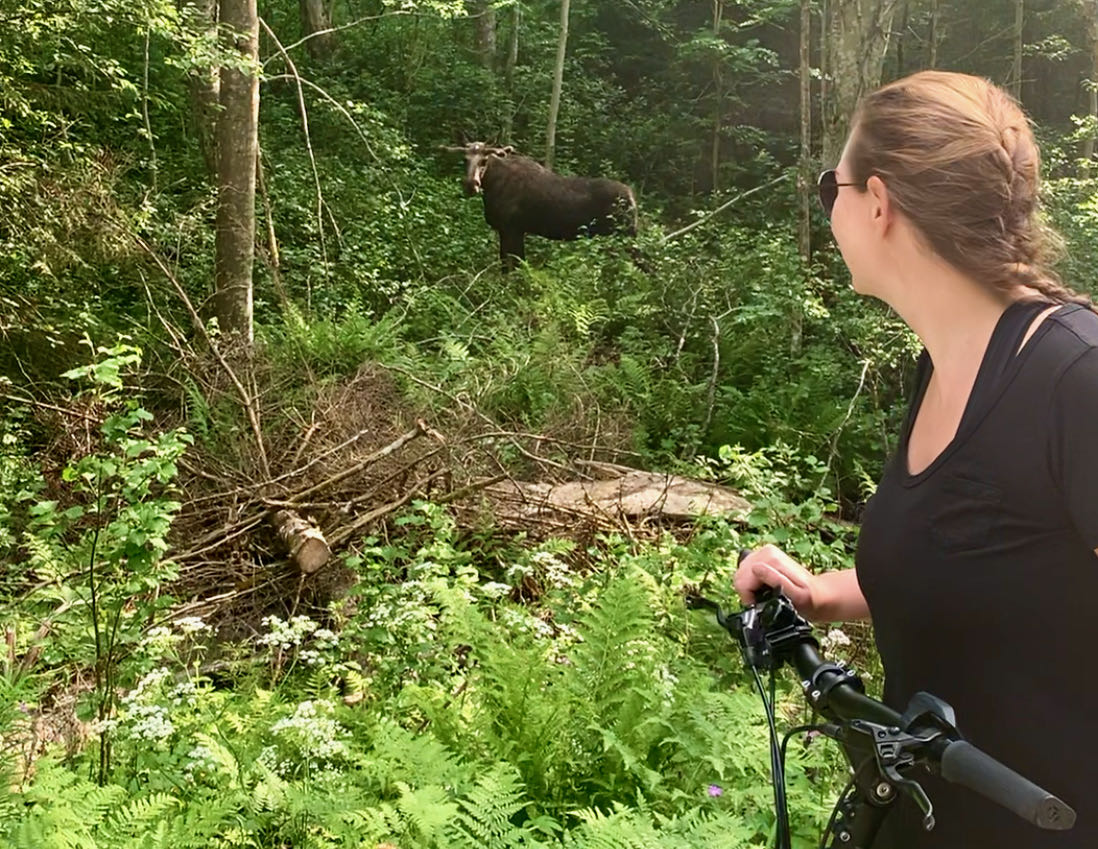 The next months were very quiet, but we went on short trips to break up the monotony. One of these were to the restaurant Lokstallen Røykenvik, which never disappoints with its delicious food.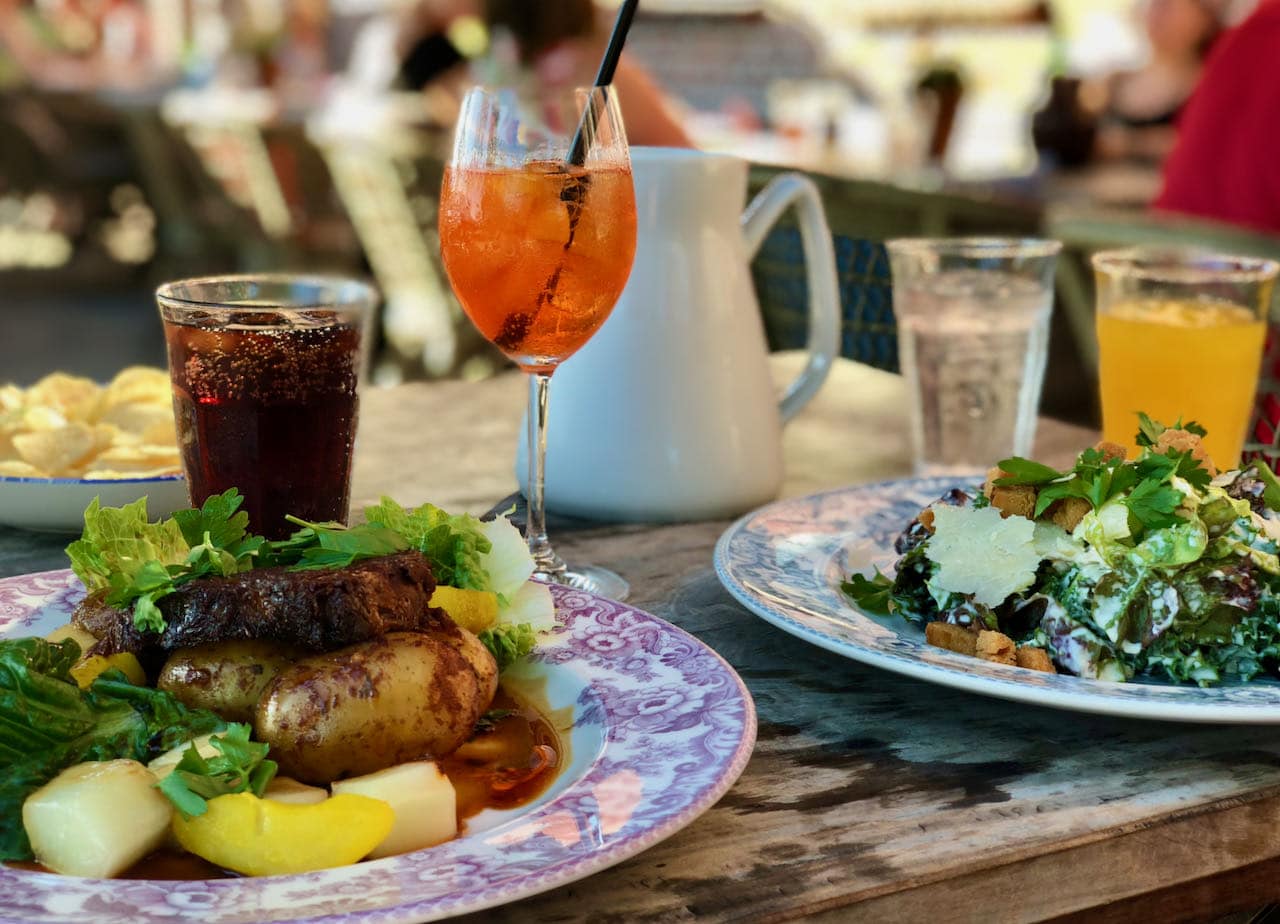 When summer came, we spent a few relaxing days in Copenhagen, Denmark. This was the year's only trip abroad apart from our trip to the USA. The weather was chilly, but that did not stop us from enjoying ourselves in the lovely capital city. We spent most of the days outdoors, and besides walking around the city center, we went on a wonderful day trip to the little coastal village Dragør. Dragør is an incredibly charming place with traditional yellow houses and gardens full of flowers, and is definitely a must-see if you are in Copenhagen.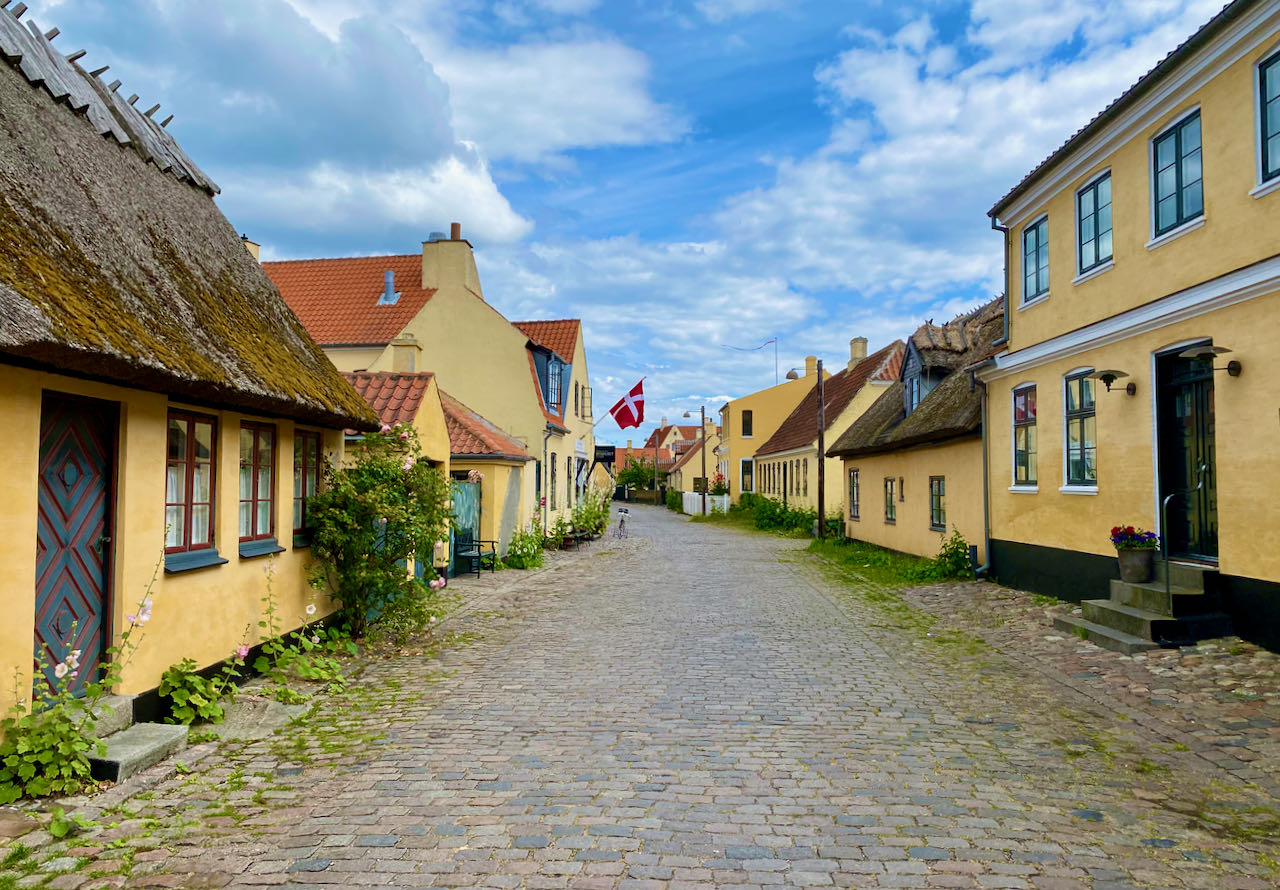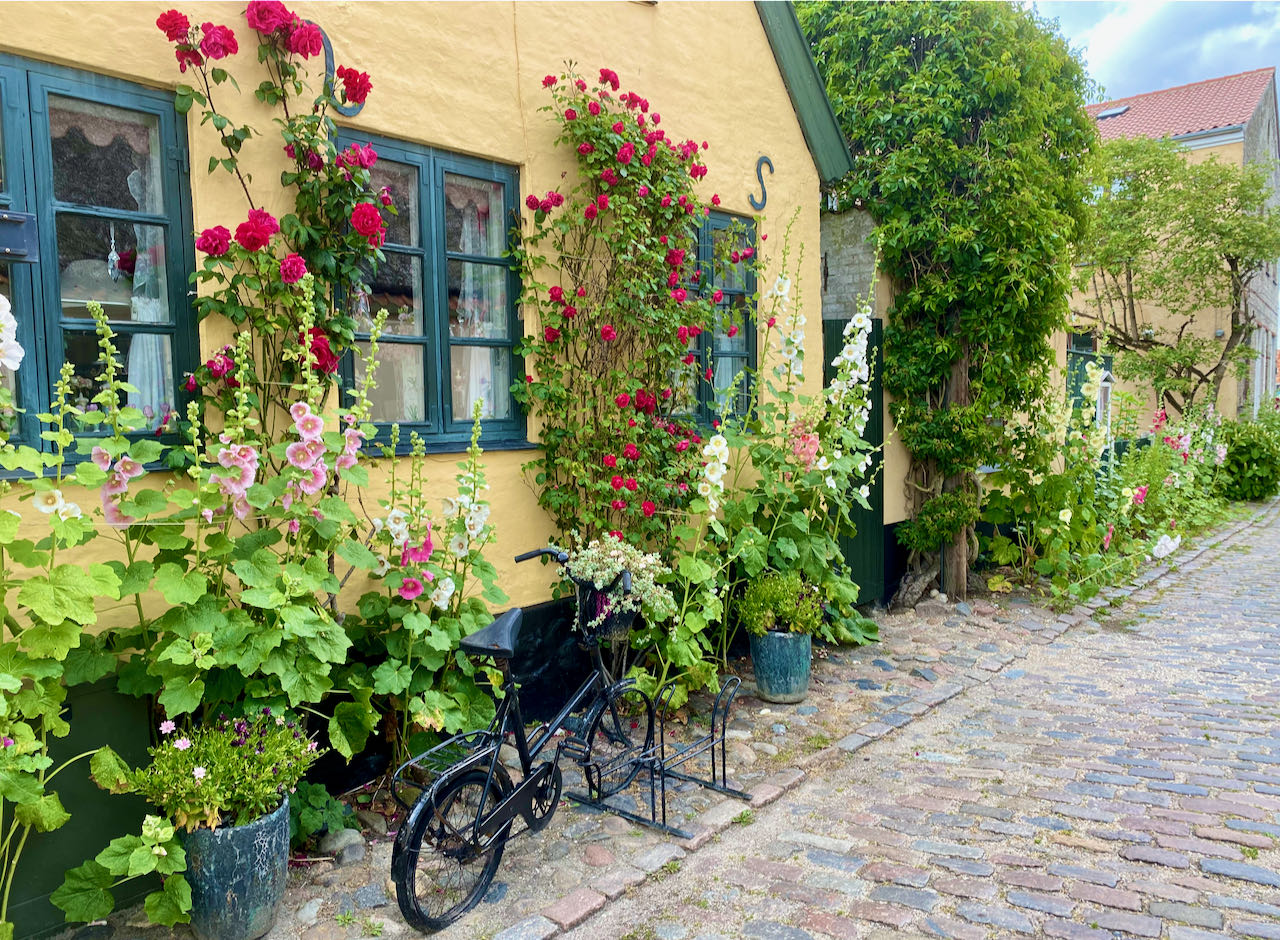 Back home, we packed the car for a trip to Western Norway. On our way there, we spent a couple of nights at one of our favorite accommodations, Toftemo Turiststasjon. This is also the place we stayed at when we cycled the bike route Tour de Dovre in 2018 and also when we went on a moose safari on e-bikes the following year.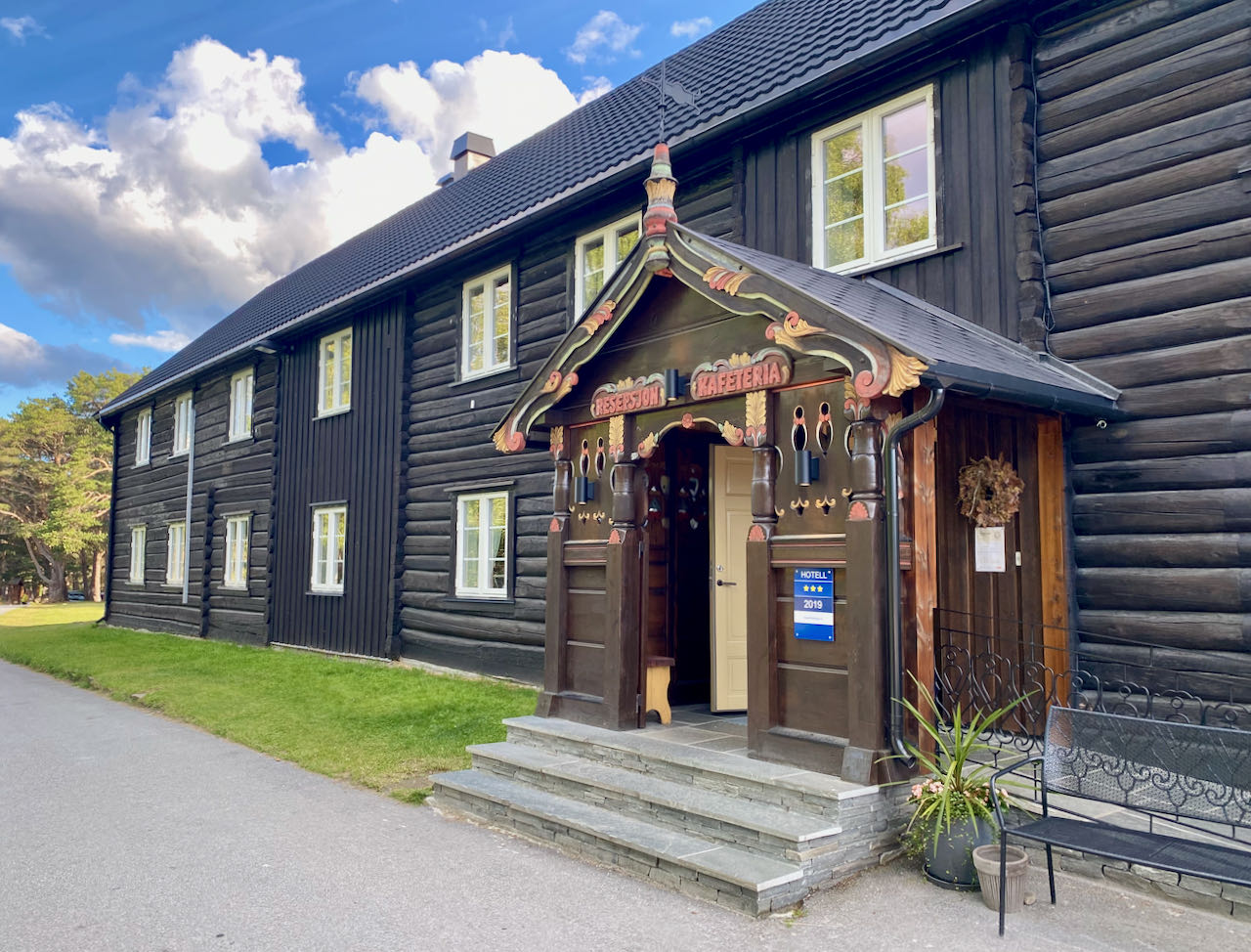 We considered cycling the Tour de Dovre again, but chose to concentrate only on the very best part of the trail this time. Grimsdalen was just as beautiful as we remembered it, and a detour from the gravel road took us up to the beautiful hiking trail Paradisrunda. Here we enjoyed the sight of dramatic mountains before we rewarded ourselves with irresistibly good cheesecake at the café at Grimsdalshytta.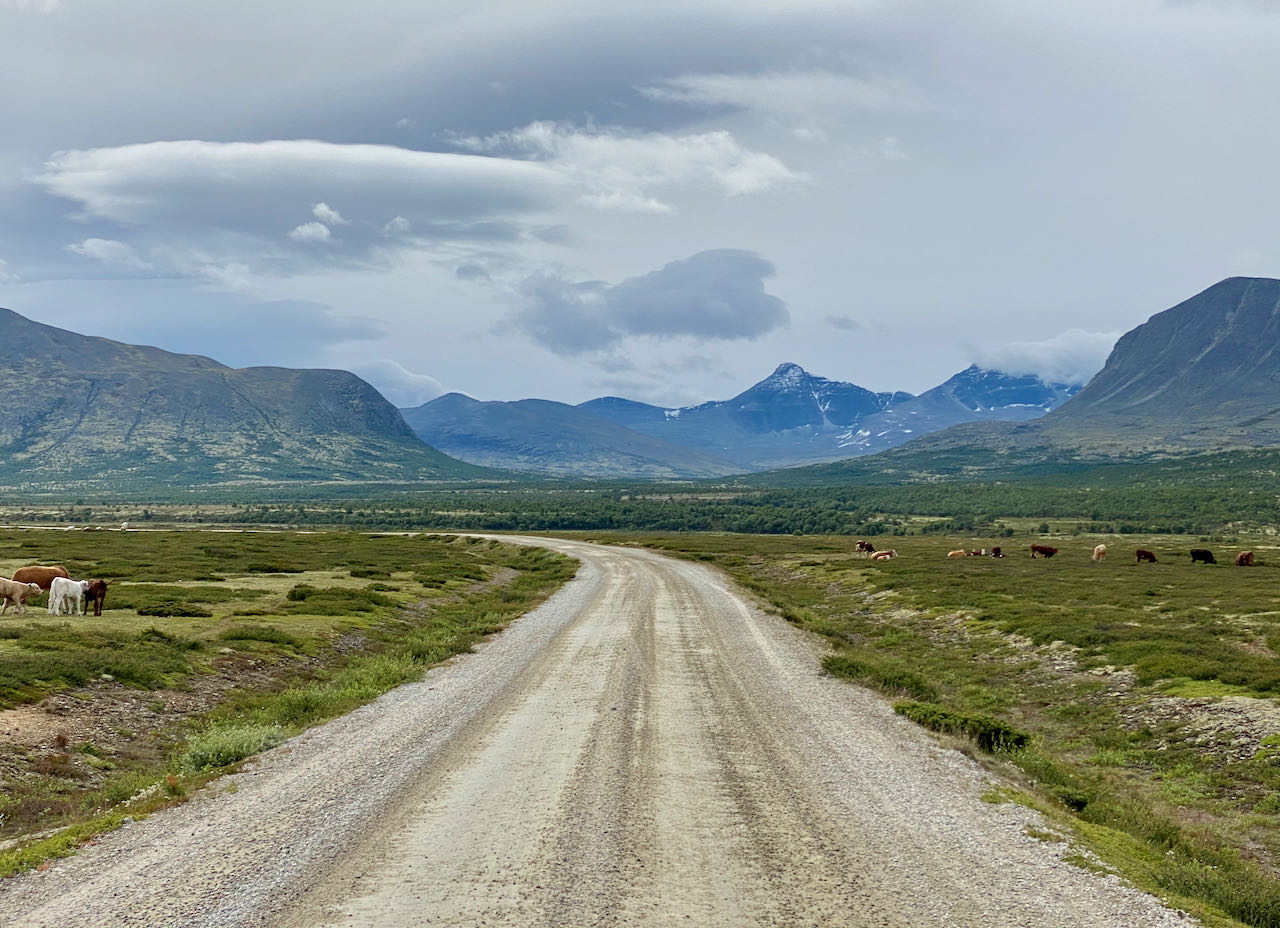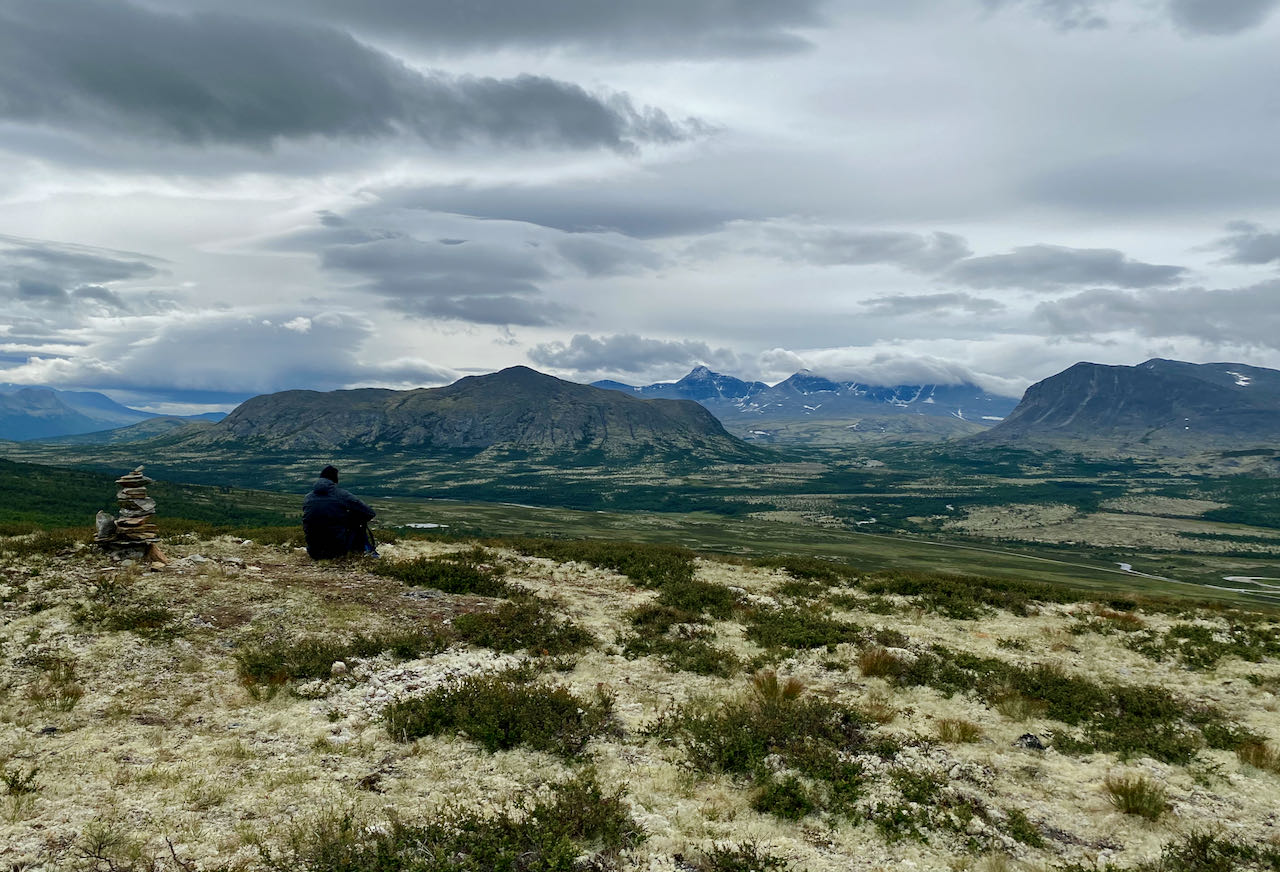 From Dovre our journey went west, and on the way we stopped at the idyllic guest house Billingen Seterpensjonat. It is located immediately next to the River Tora, which rushes past the log cabin walls. Here there were also great hiking opportunities that took us along and over the river.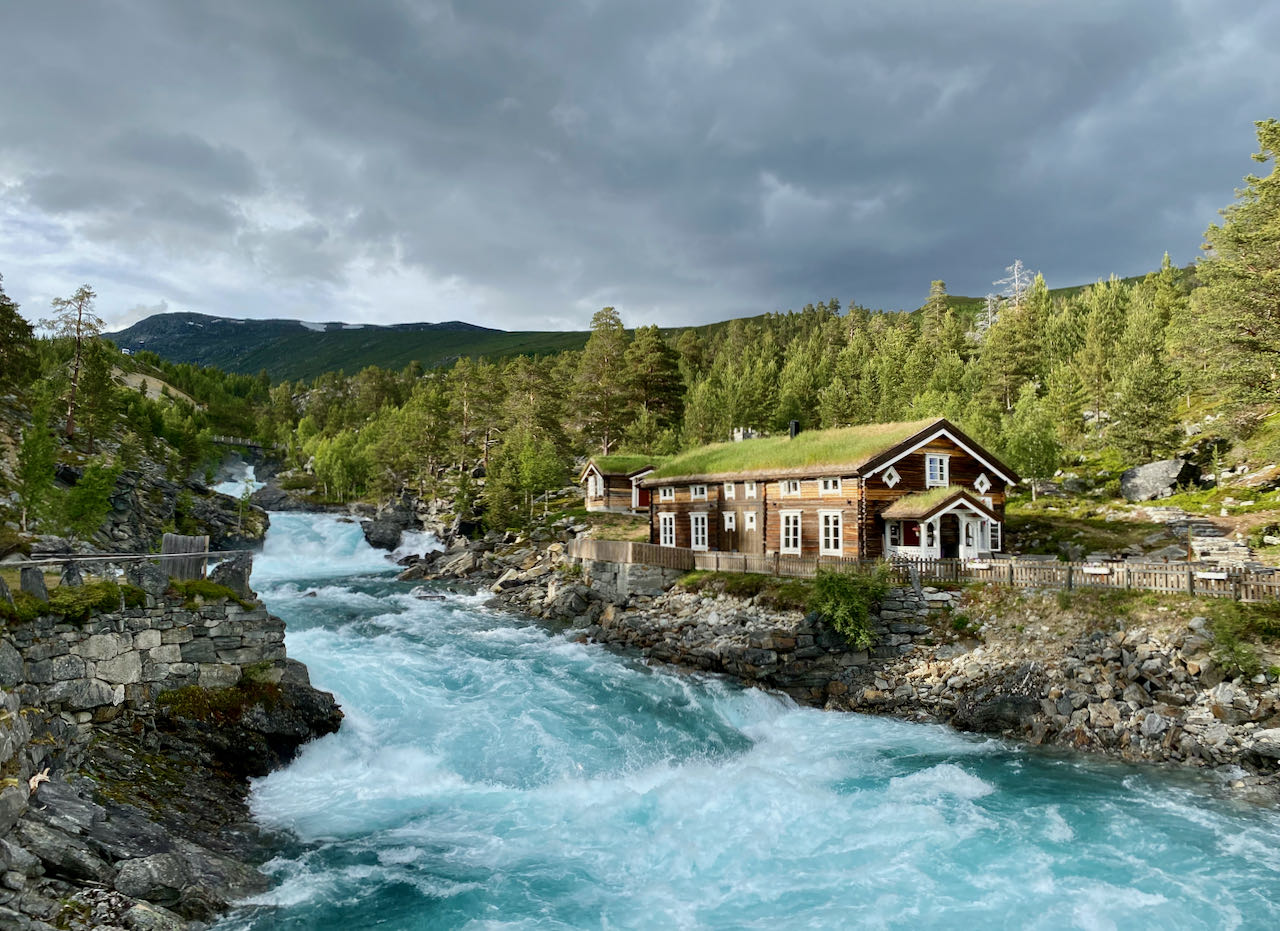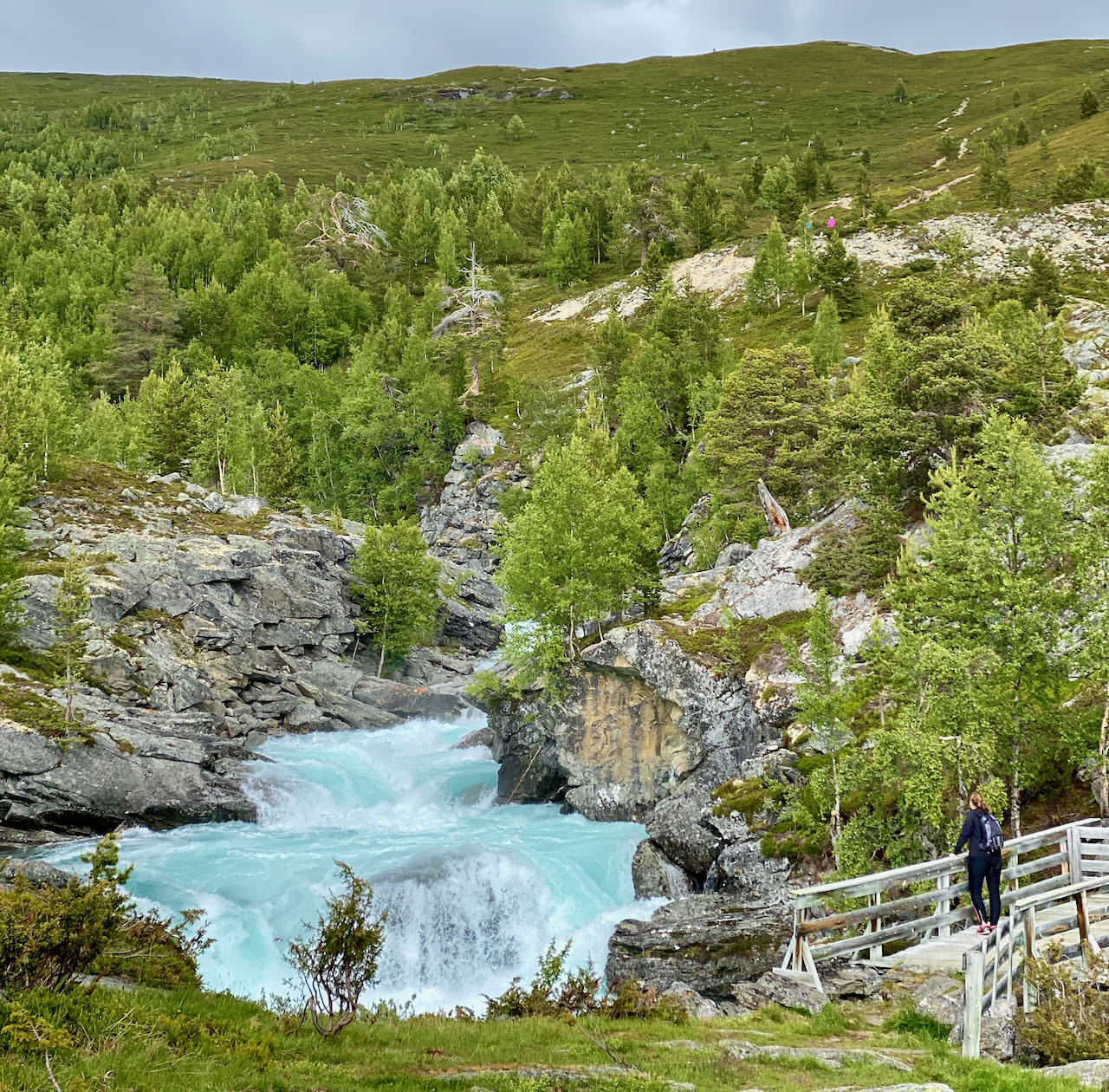 The Norwegian Scenic Routes are roads that offer the best of Norwegian nature, and over the last few years we have driven several of these routes. This time we were looking forward to trying a new route called Gamle Strynefjellsvegen. Norway showed us its very finest side where we drove along turquoise lakes and mountains partly covered by white snow under a bright blue sky.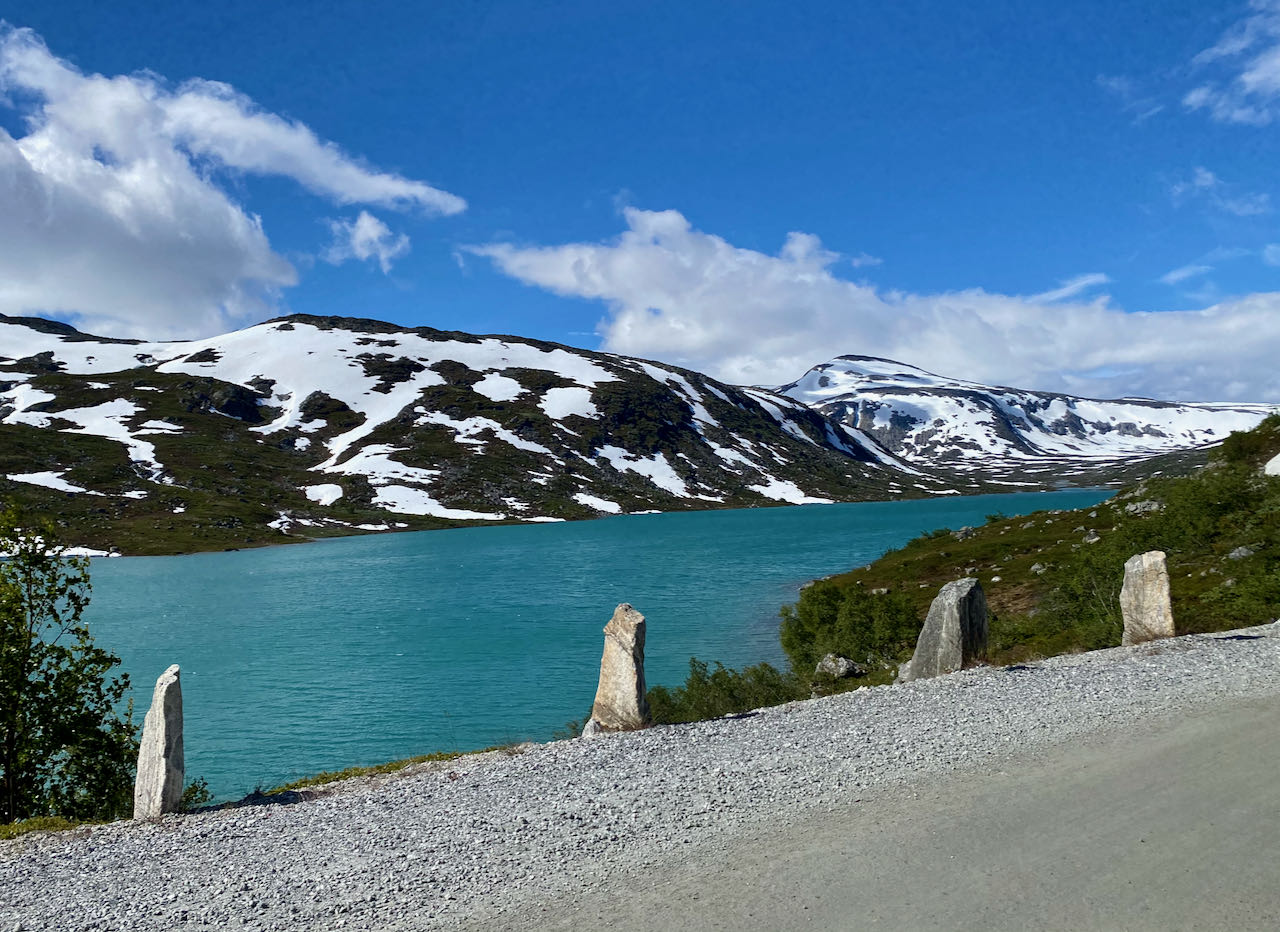 We would also see more turquoise water later the same day. Like many other Norwegians, we had decided to visit Loen in the summer. Once there, we parked the car and once again took out our bikes to cycle along the bright green Lovatnet Lake. At the far end of the water, there is Kjenndalsstova cafe, where we rented a canoe. From the water we had a beautiful view of mountains and a glacier.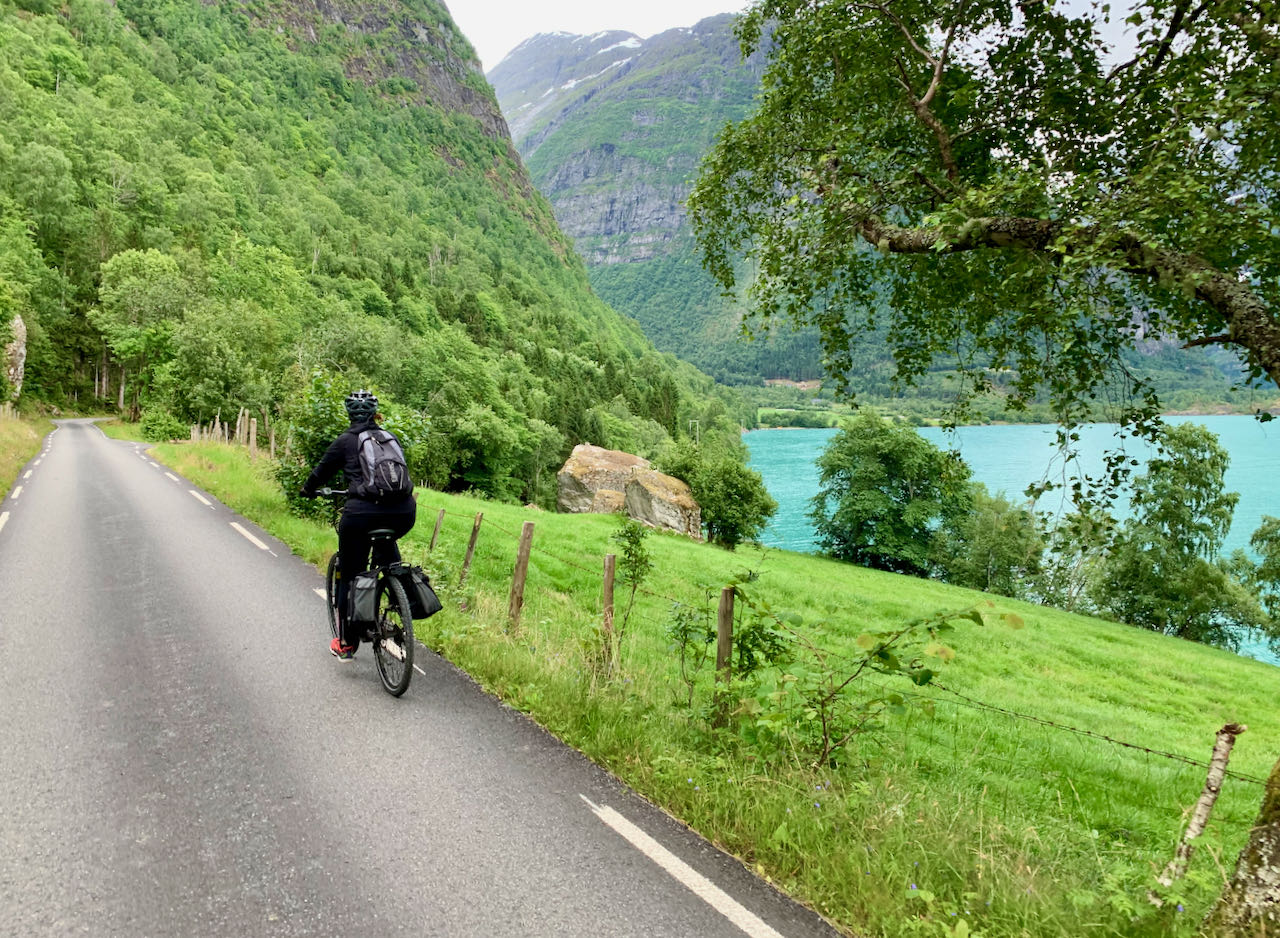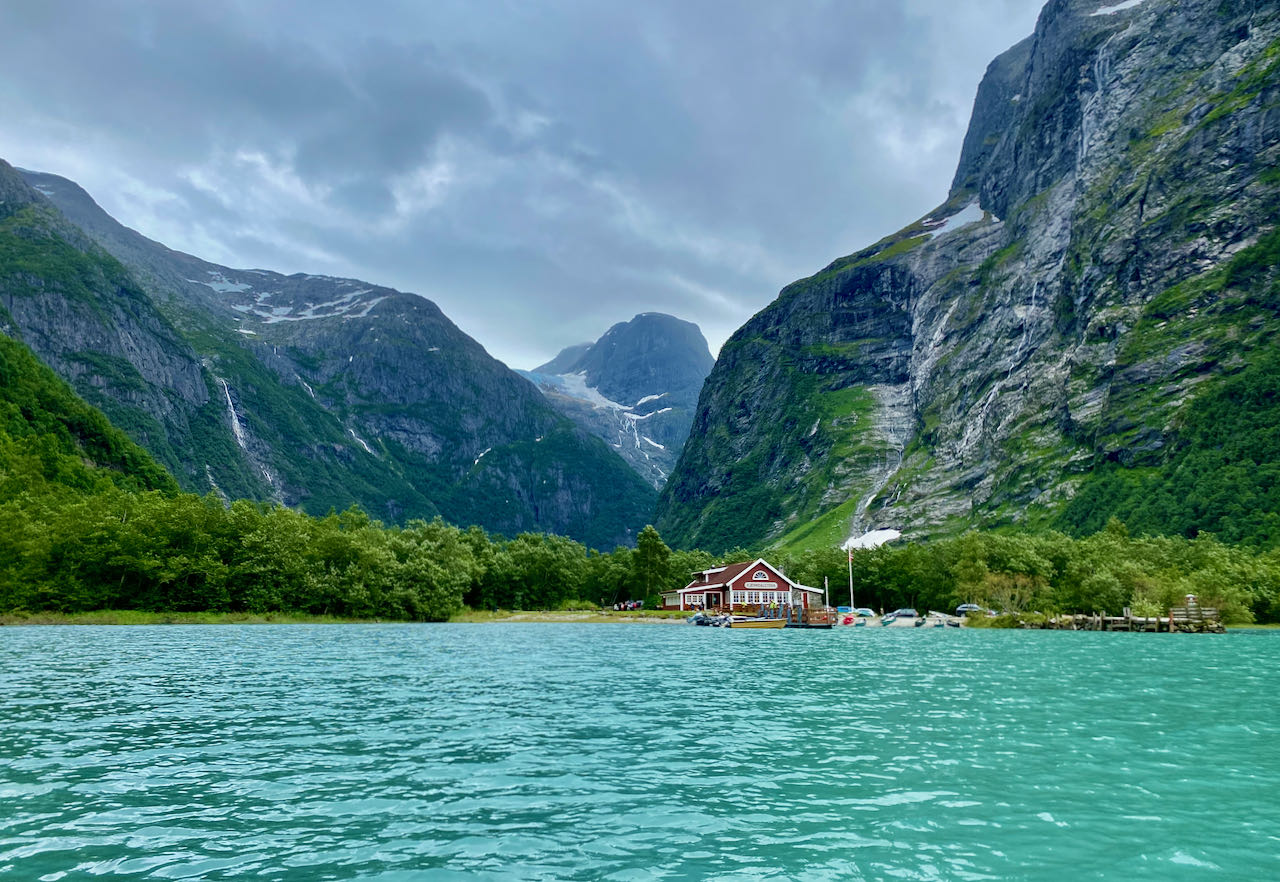 This was a great prelude to the next day, during which we would see an another glacier, called Briksdalsbreen. Since Briksdalsbreen is very popular, we got up early in the morning in the hope of beating the crowds. This turned out to be a clever move, and we were lucky enough to have the area below the glacier all to ourselves for almost an hour.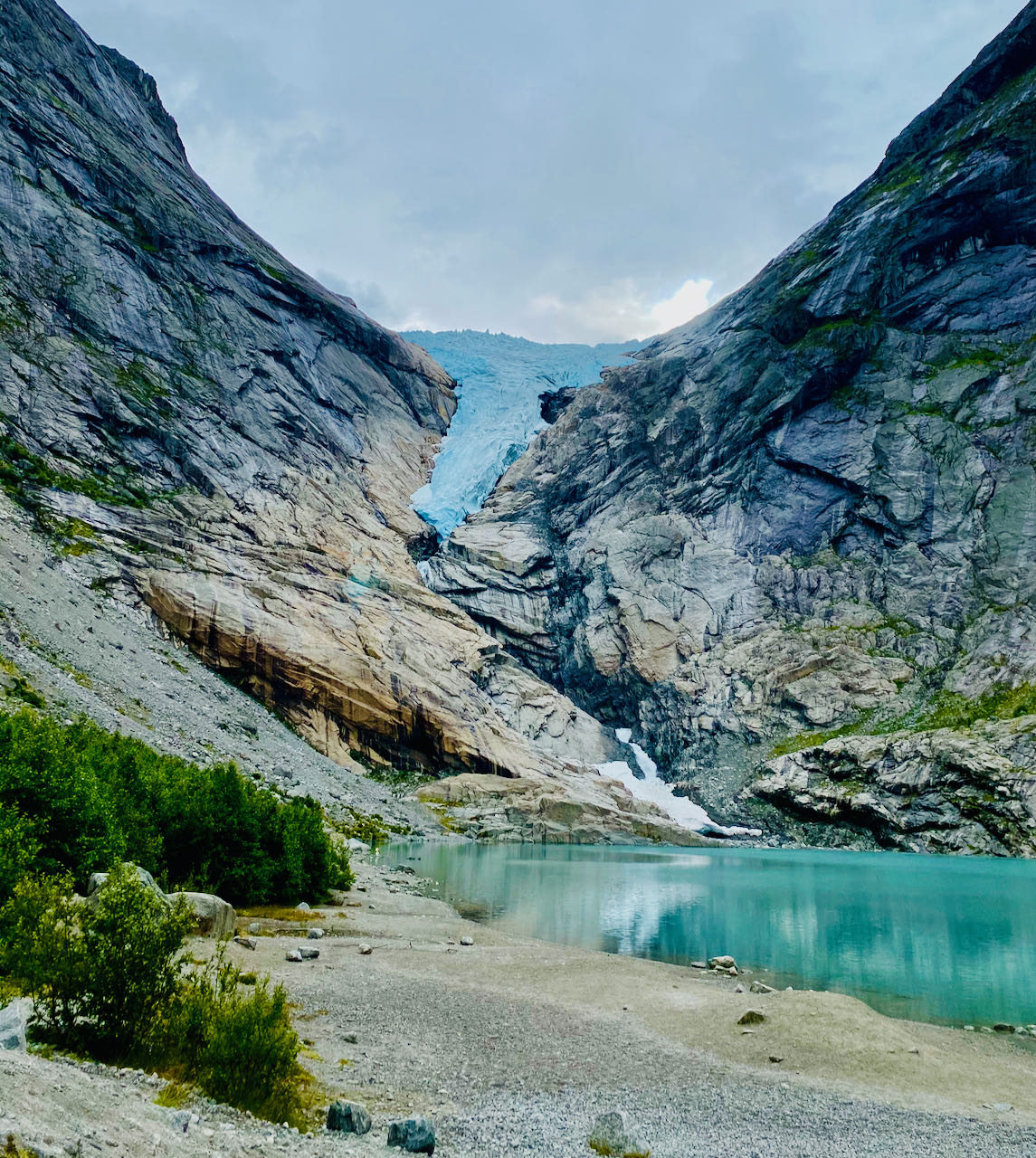 From Briksdalsbreen we went to the city of Ålesund, and then onwards to the small village Nordre Vartdal where our family lives. The weather has seldom been more on our side than on this day when we went for a walk to the beautiful Åvatnet Lake. We also managed to test our fishing skills in both the river and the fjord.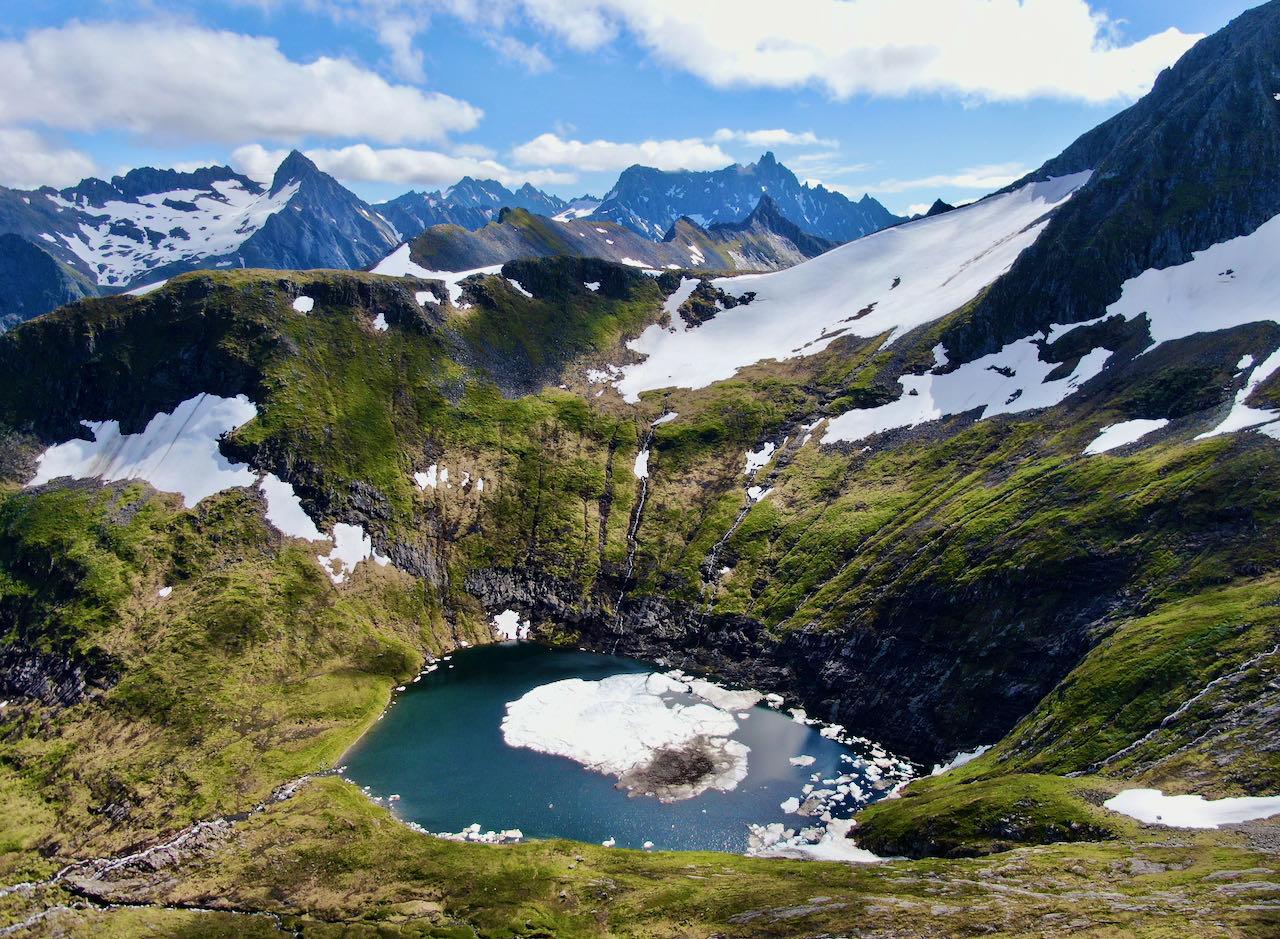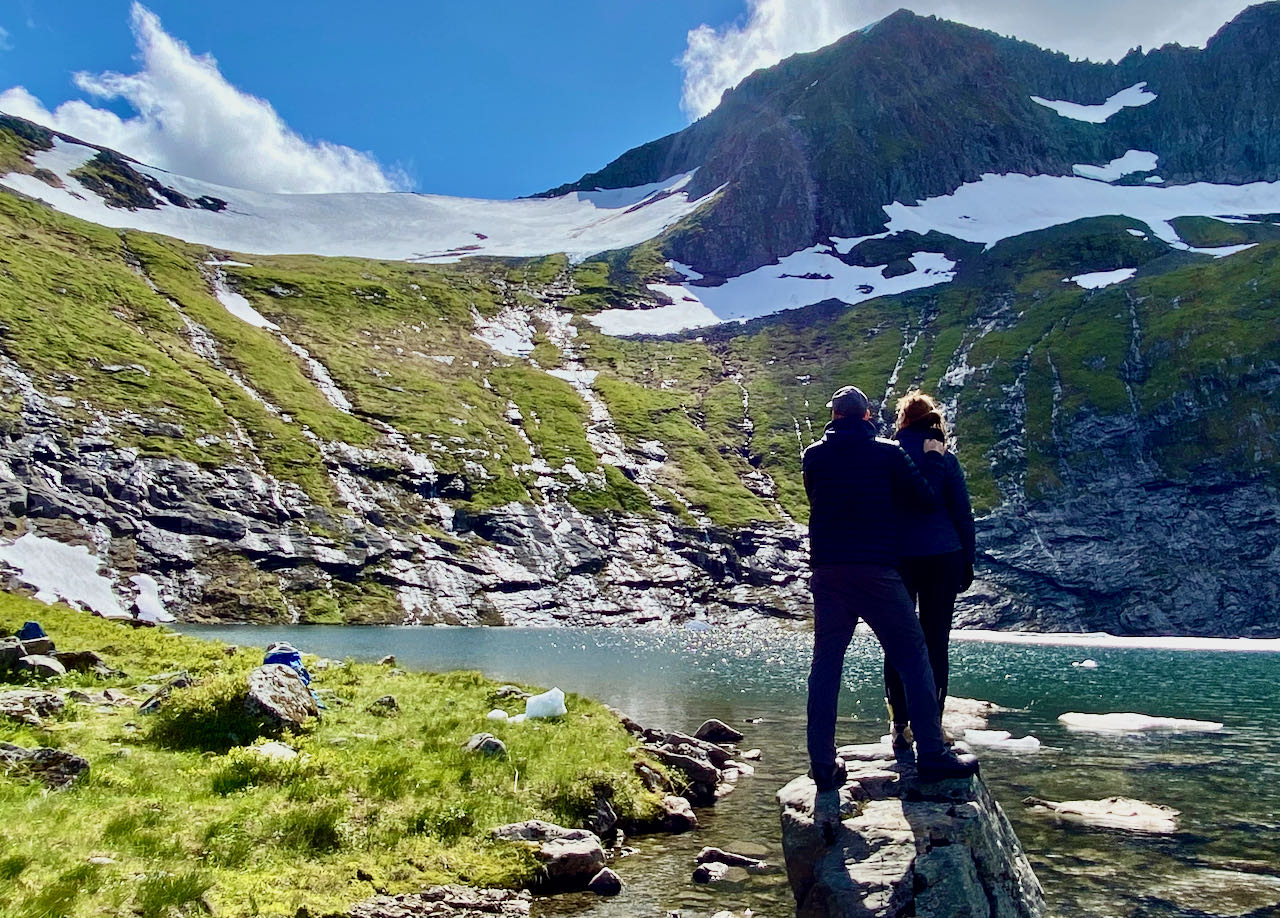 Back in Eastern Norway, we were once again lucky with the weather when we went on a bike ride to Knutefjell Mountain in Kongsberg. From the parking lot by the swimming pond in Saggrenda, there is a considerable slope up to Knutehytta, but with a beautiful view, this was a great bike ride.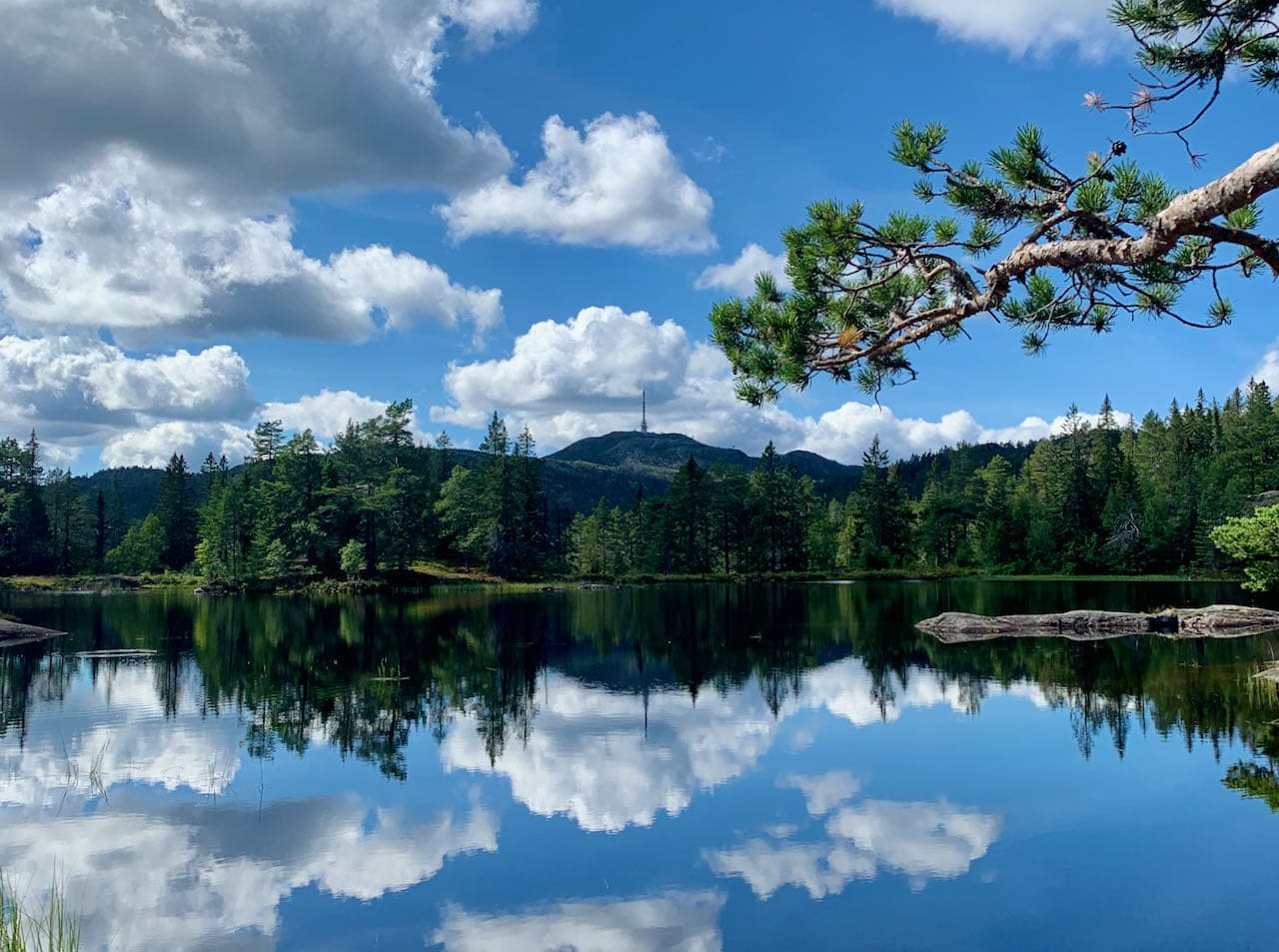 After the bike ride, we took a cooling dip in the pond before droving to Larvik to check in at the spa hotel Farris Bad. Here, we combined spa relaxation with even more cycling, this time in Bøkeskogen Forest.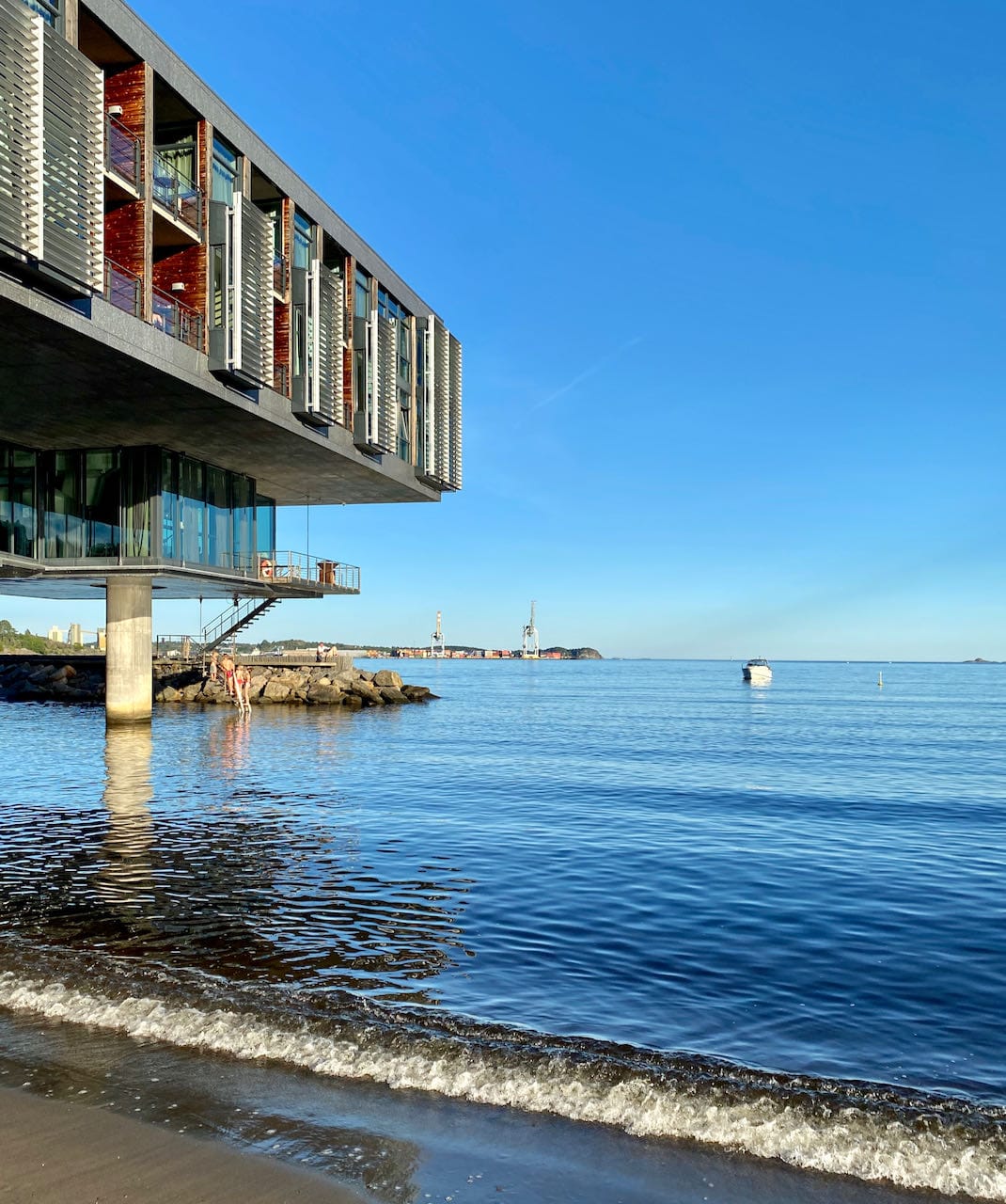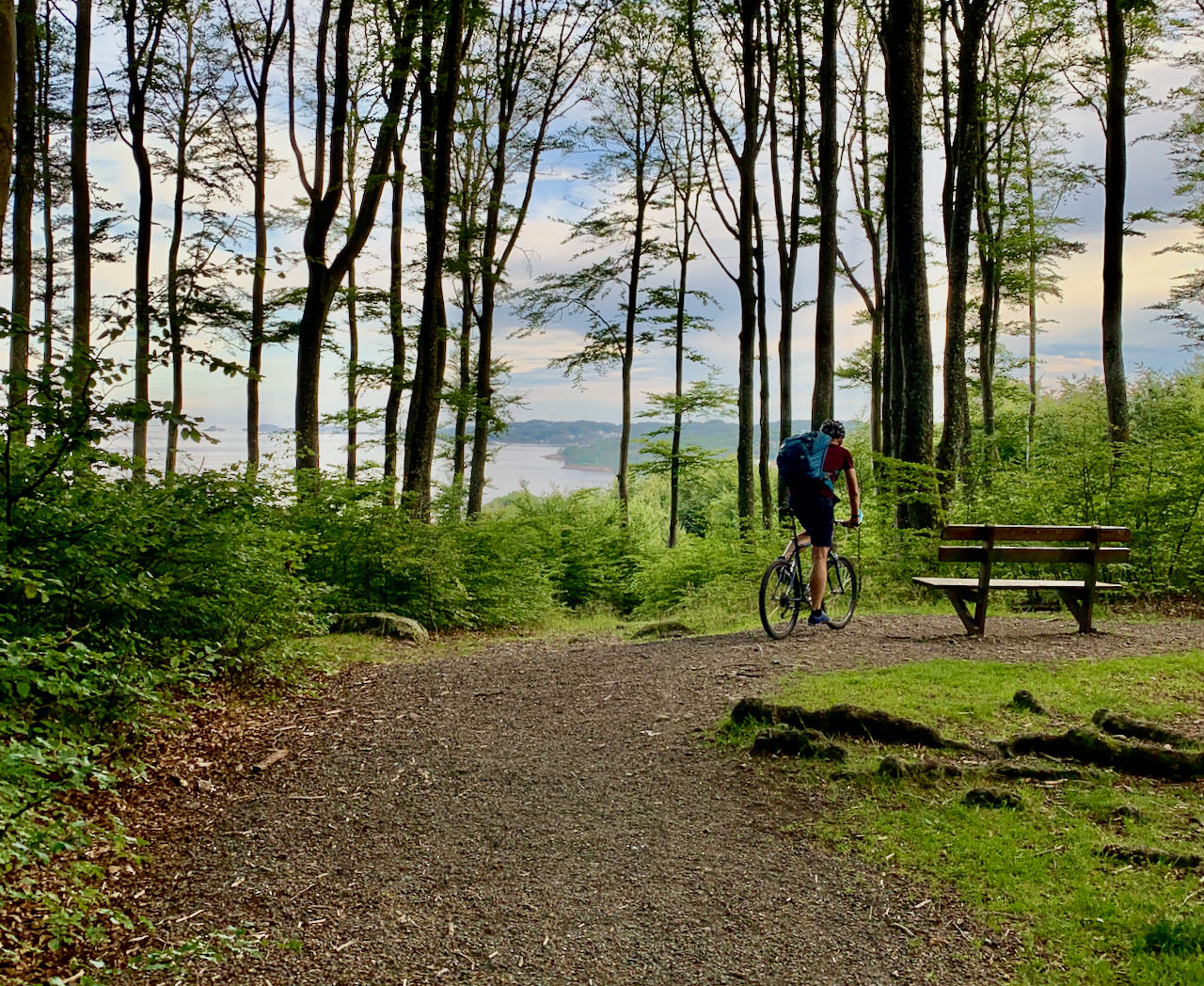 Unfortunately, the trip to Larvik was to be our last of 2020. The rest of the year, we stayed mostly in the local area at home in Oslo. We still went on frequent bike rides and took many relaxing trips to Østmarka woods.
Before Christmas, we had been looking forward to doing many of our favorite Christmas activities, but that did not end up happening due to the corona virus situation. Fortunately, we were at least able to enjoy a cup of sinfully good cocoa at the atmospheric Frognerseteren.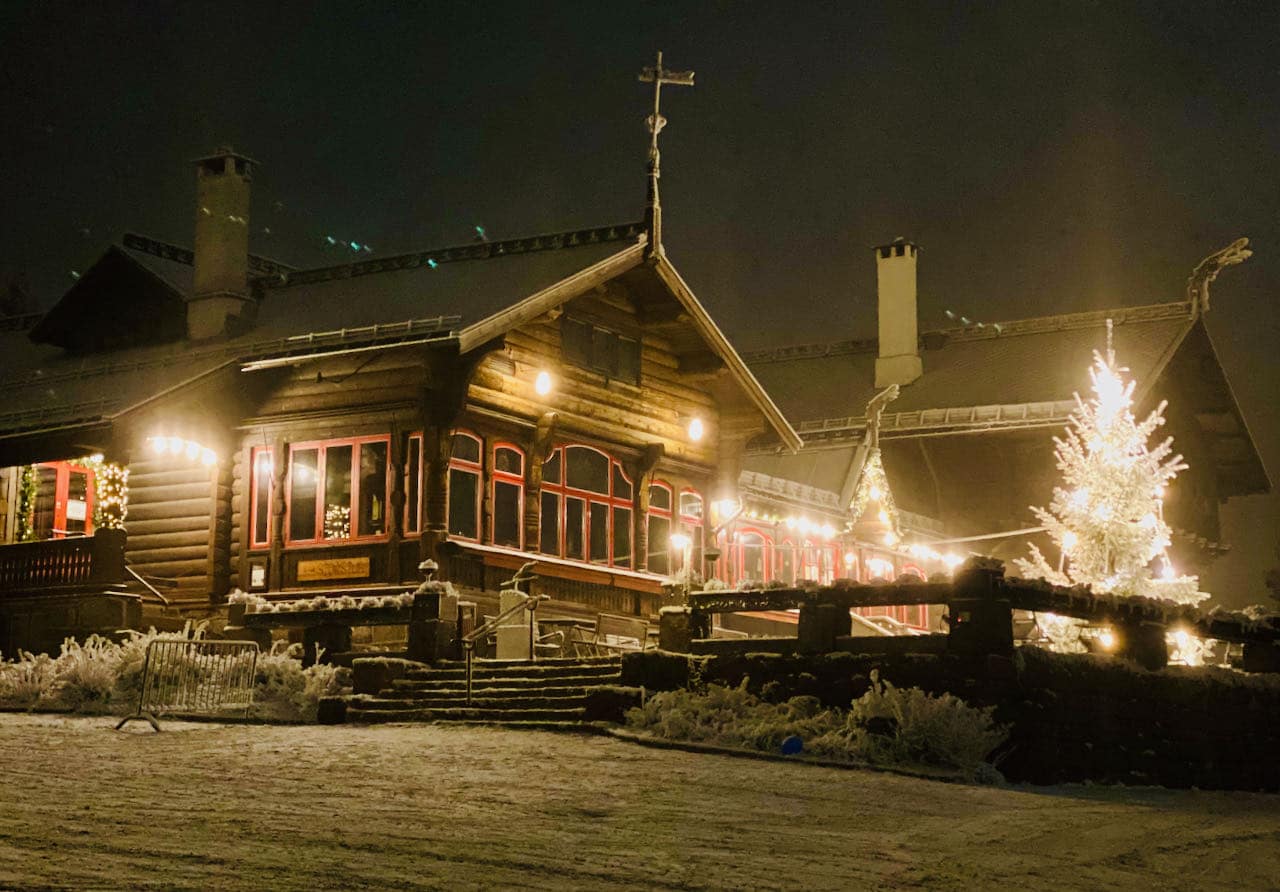 We ended the year by lighting a fire at Nøklevann Lake in Østmarka and reminiscing about 2020. Despite the fact that this was a special year, we had many good experiences. However, we must admit that the year also felt a bit tough at times. Due to the great amount of uncertainty, some health challenges, and travel restrictions, we're not able to look back on 2020 with undivided joy. We therefore cross our fingers that 2021 will be a better year and that the world becomes a little more familiar again!