After spending the night glamping and the morning on the beach, we started to get hungry. A quick google search pointed us in the direction of Brandbu, and a restaurant called Lokstallen Røykenvik. The online reviews were excellent, and we were keen to find out what the rave was all about.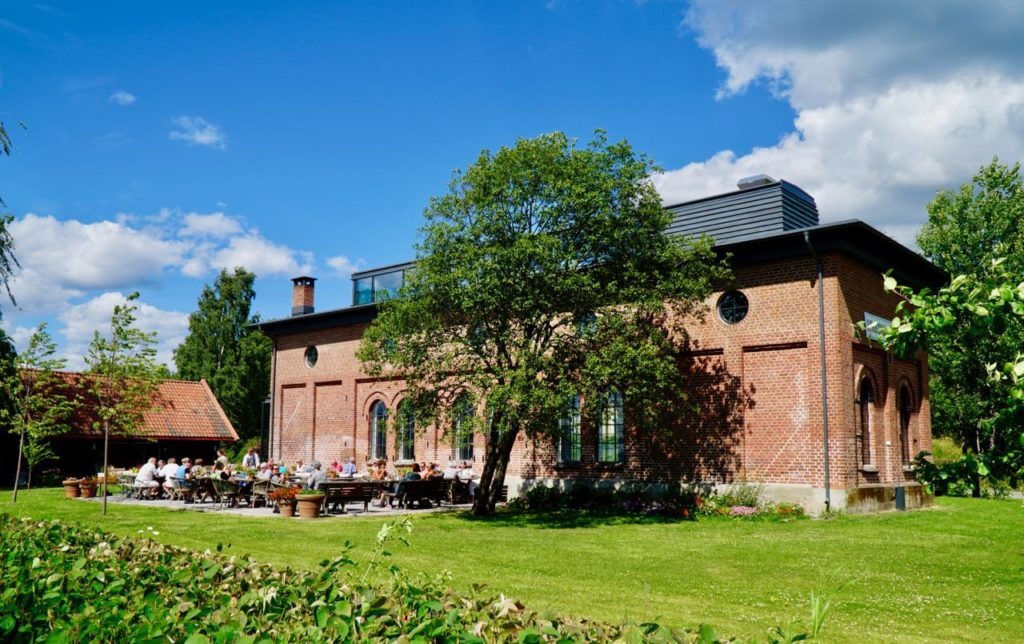 As we turned into the parking area, the old locomotive garage appeared in front of us. The building was beautiful, and the location by the lake Randsfjorden was stunning. Tables were set in the charming garden and decorated with colorful flowers.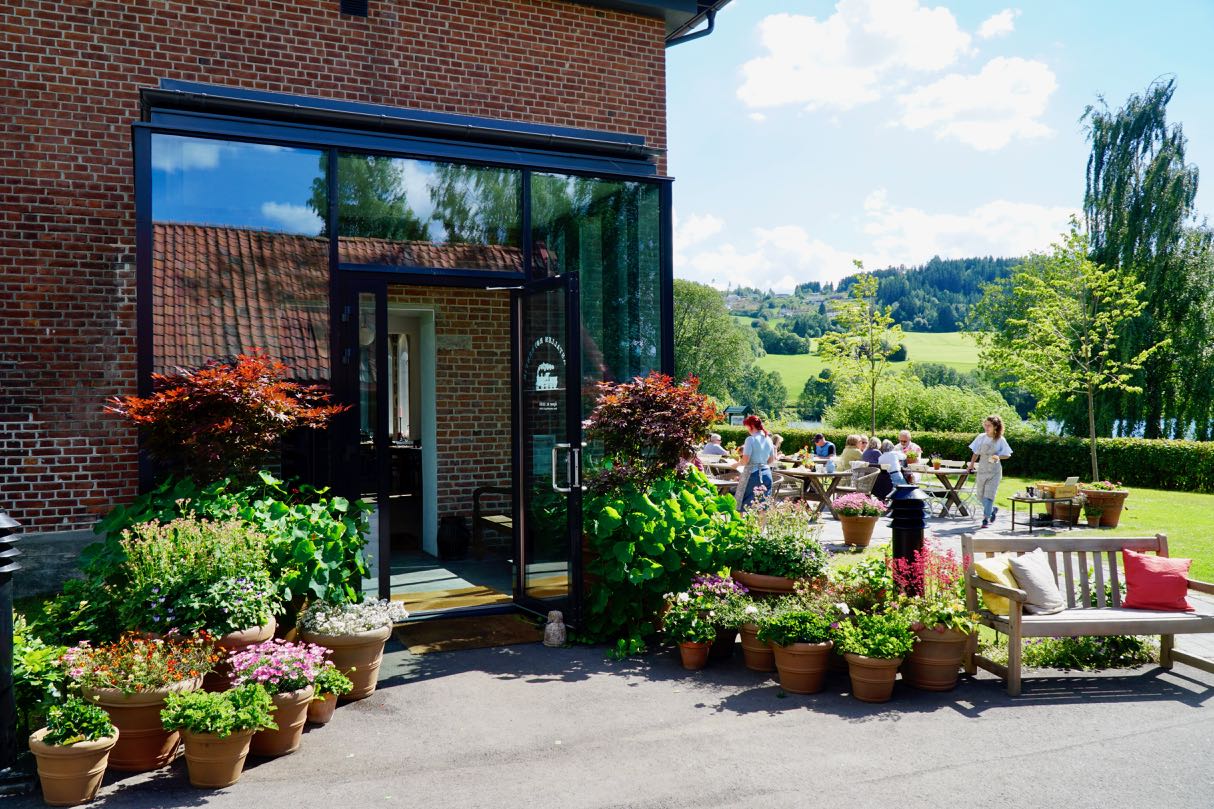 We were greeted by the waiter and instantly seated. Most tables were already taken, but despite the restaurant being busy we received excellent service throughout the entire meal.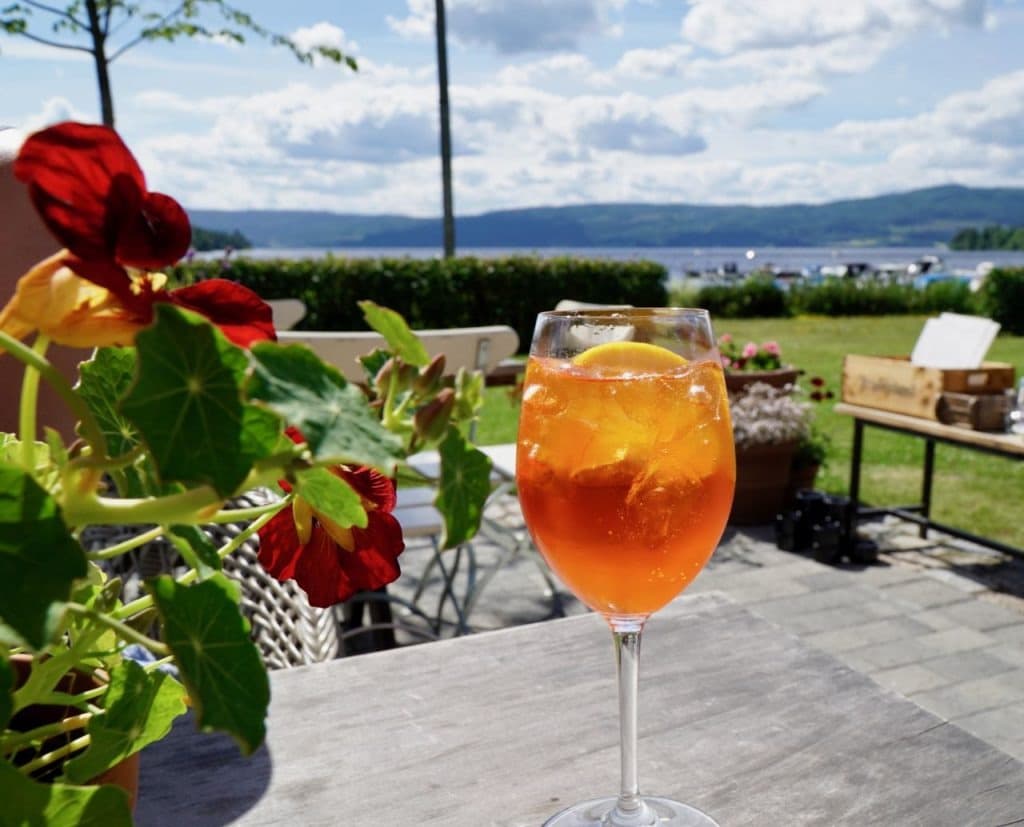 The menu offered a selection of appetizers, snacks, and main courses. We ordered a few items with intentions of sharing everything. The food arrived quickly and looked amazing. The olive bread had a perfect, crunchy crust and the sprinkling of olive oil on top made it taste even more heavenly. The chicken salad was just as tasty with generous amounts of chicken and a delicious Parmesan-based dressing. Everything we ate was delicious and made from the freshest ingredients.




The food was served on beautiful plates, and the whole atmosphere made us think of the French countryside. Every little detail was perfect and contributed to making this meal outstanding.
We were sorry that we had no room left for dessert, but instead, we decided to visit the restaurants' interior shop. The shop was located on the second floor and packed with stylish temptations. The owners of Lokstallen Røykenvik display an excellent taste in both food and décor.
We left Lokstallen Røykenvik very impressed and are already planning a return visit. This place is worth a long drive.




(Update as of September 2020: Since our first visit we have returned to Lokstallen many times. Every single meal has been outstanding, and Lokstallen is now our favorite restaurant in Norway!)

*We visited Lokstallen Røykenvik for the first time in July 2017. Lokstallen Røykenvik was not informed that we would be writing about them, and we paid all expenses ourselves. 
You might also like: