Published January 2020
Read our Travel Highlights 2019: Part 1 here.
After spending much of the spring traveling, we spent summer at home in Oslo, where we combined working with day trips to charming places such as Strømstad, Losby Gods, and the nearby Nøklevann Lake.
On August 6, we left Oslo and embarked on this year's biggest travel adventure: a round-the-world journey. The first stop on our trip was Denver, USA, where we spent a few days sightseeing before going further west. The highlight of our visit to Denver was visiting the Red Rocks Park and Amphitheater and exploring its hiking trails in the area.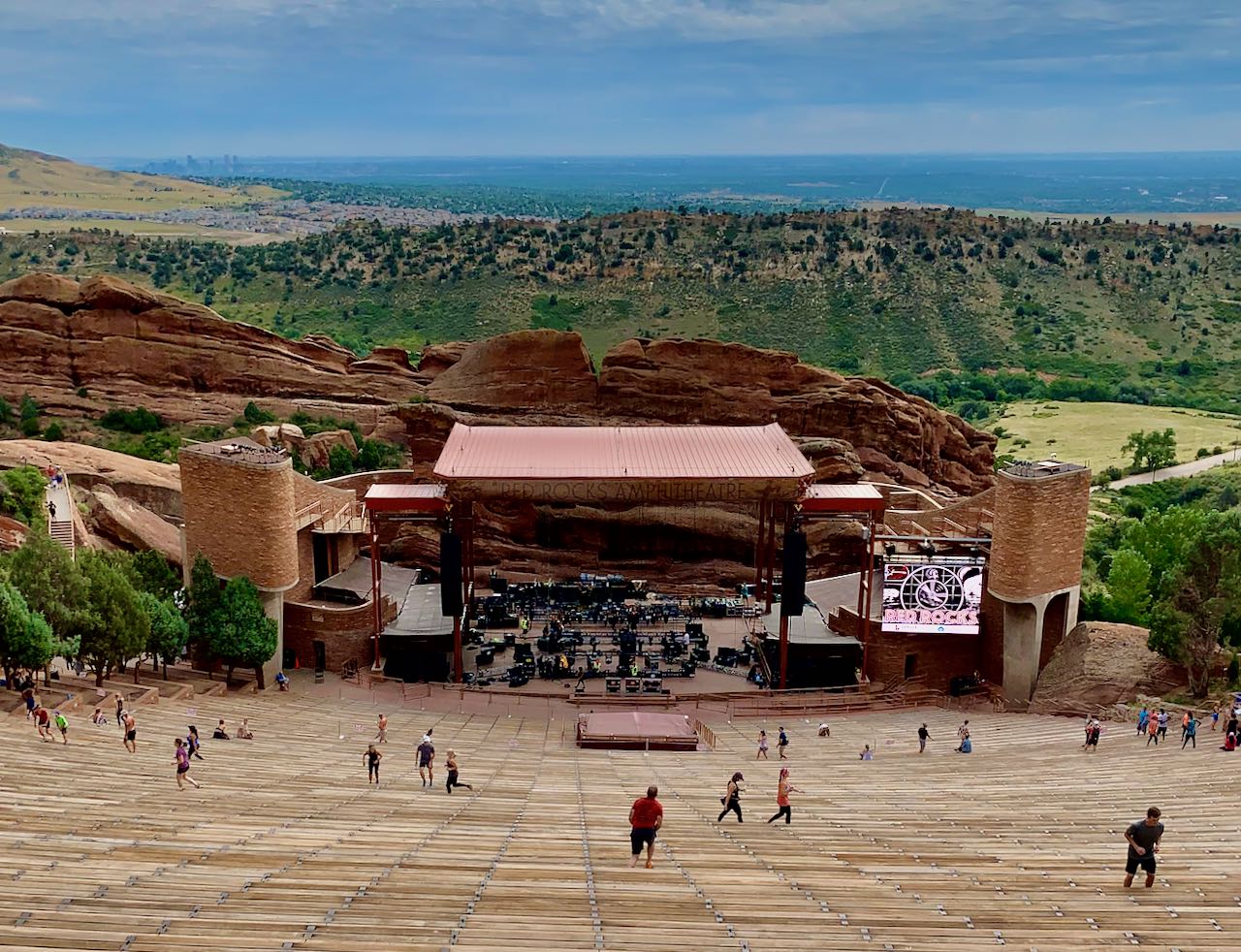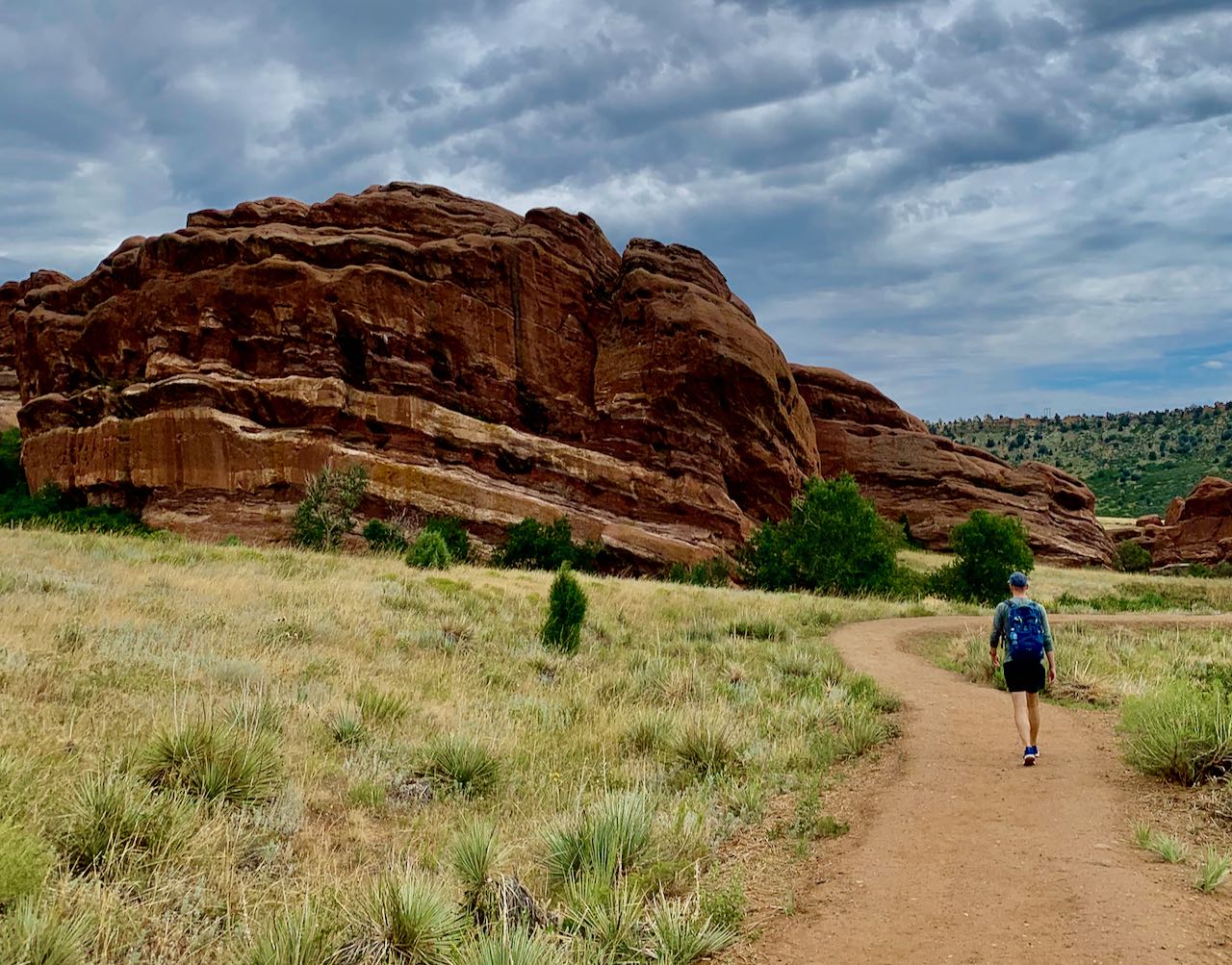 After leaving Denver, the time finally came to visit the destination which had been at the top of our bucket list for a long time: French Polynesia and the island of Bora Bora. On arrival we were instantly struck by these incredibly beautiful islands. Bora Bora is known for its gorgeous blue-green lagoon, and we got to snorkel with giant manta rays, stingrays, and thousands of colorful fish.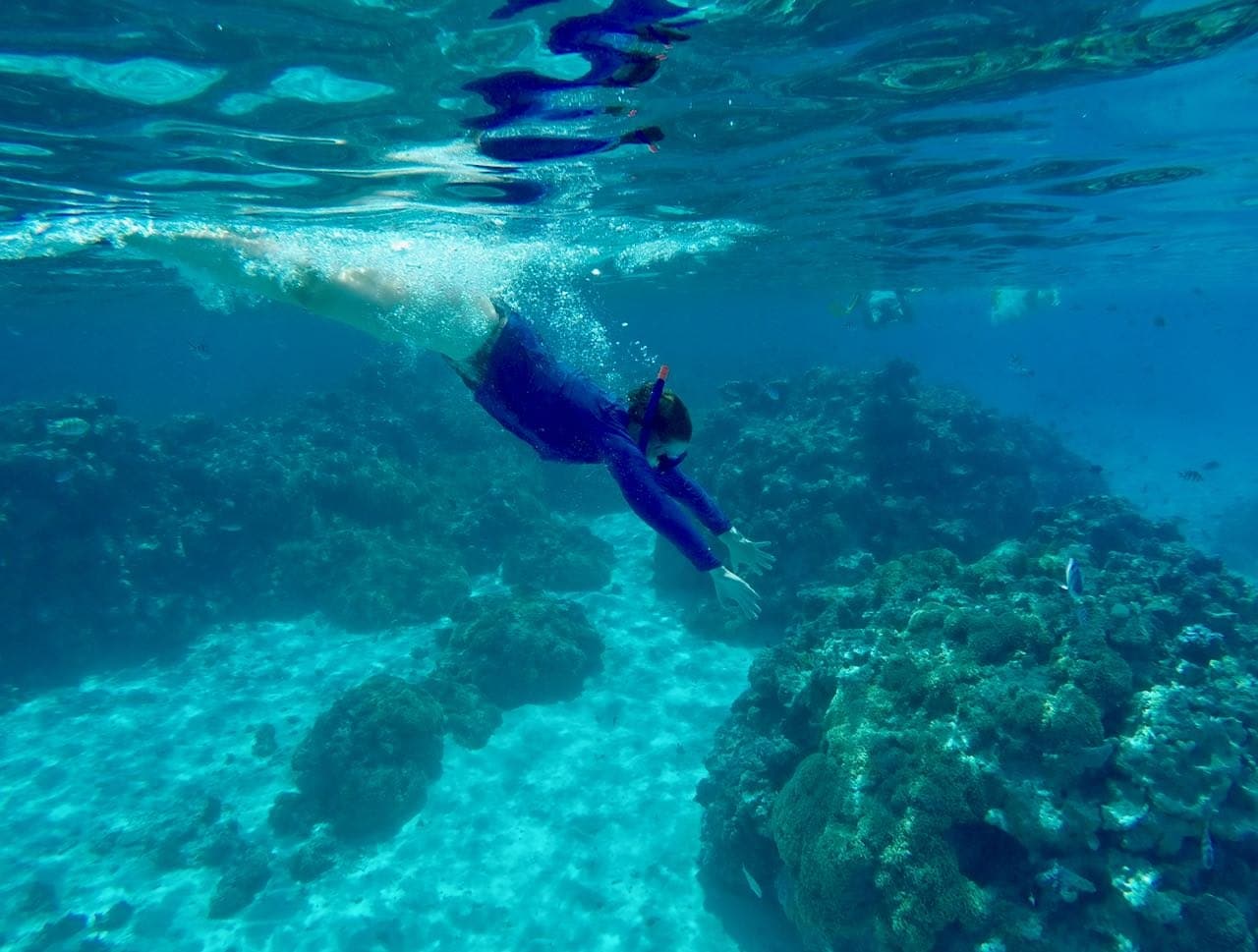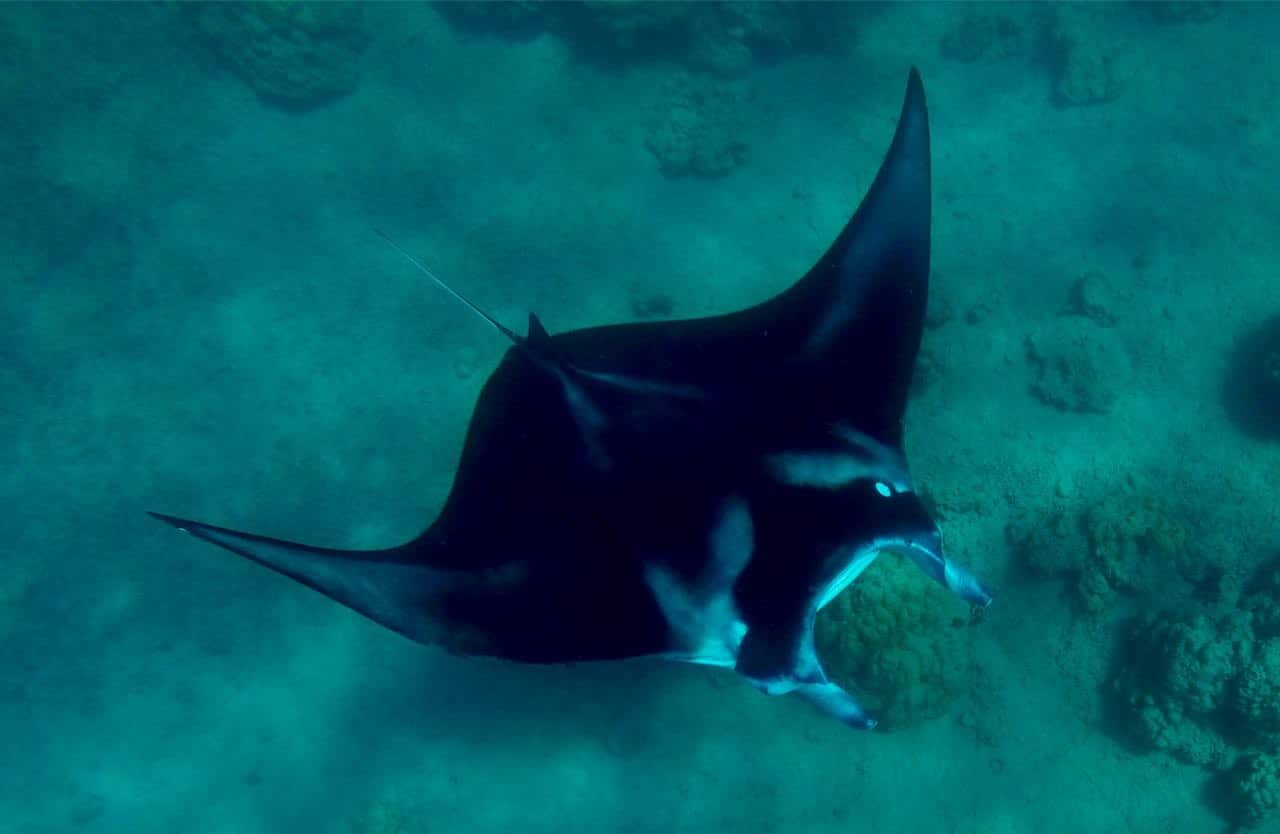 We also had our best hotel experience ever when we stayed in the nicest "room" at the InterContinental Bora Bora Resort & Thalasso Spa.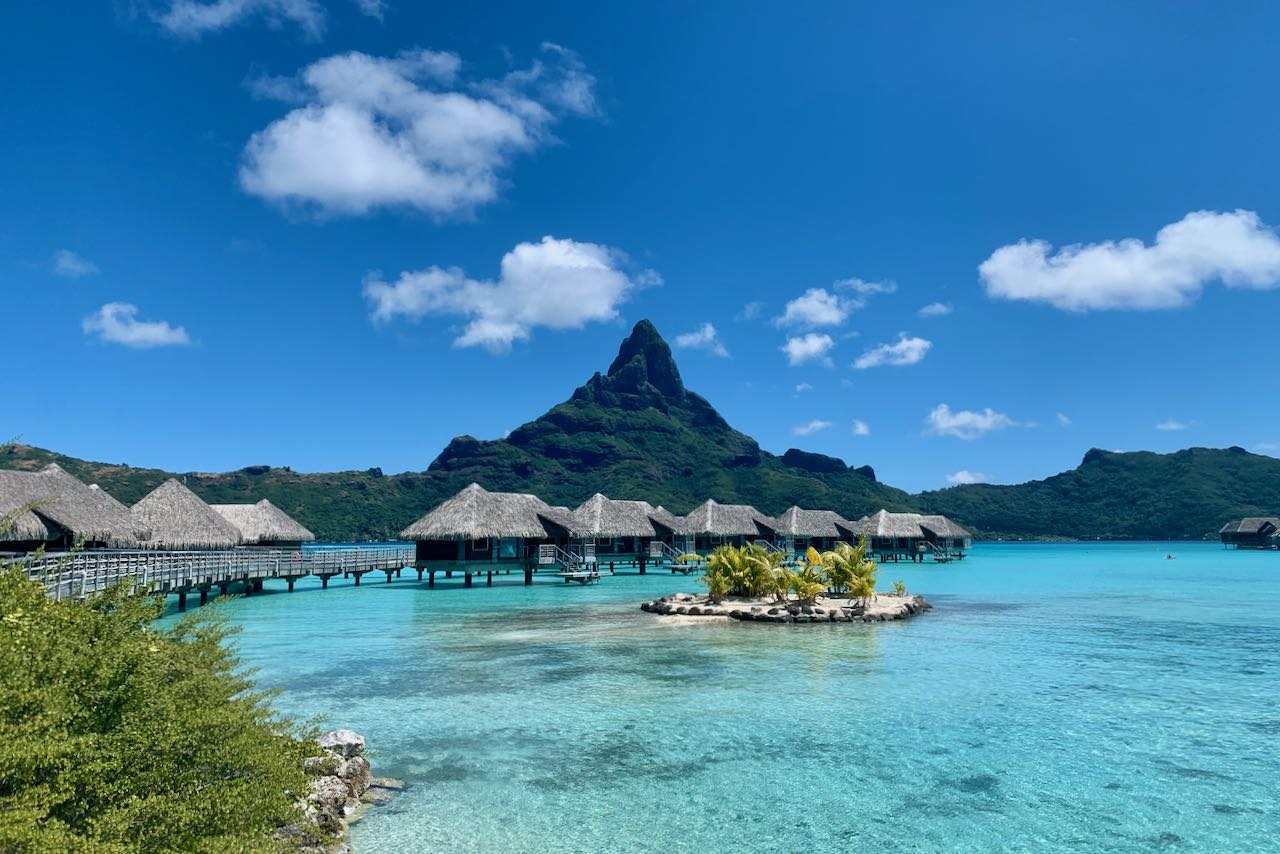 In addition to Bora Bora, we also went to Moorea, where we rented a car and drove around the whole island. Along the way, we admired the lush green mountains and abundant colorful flowers.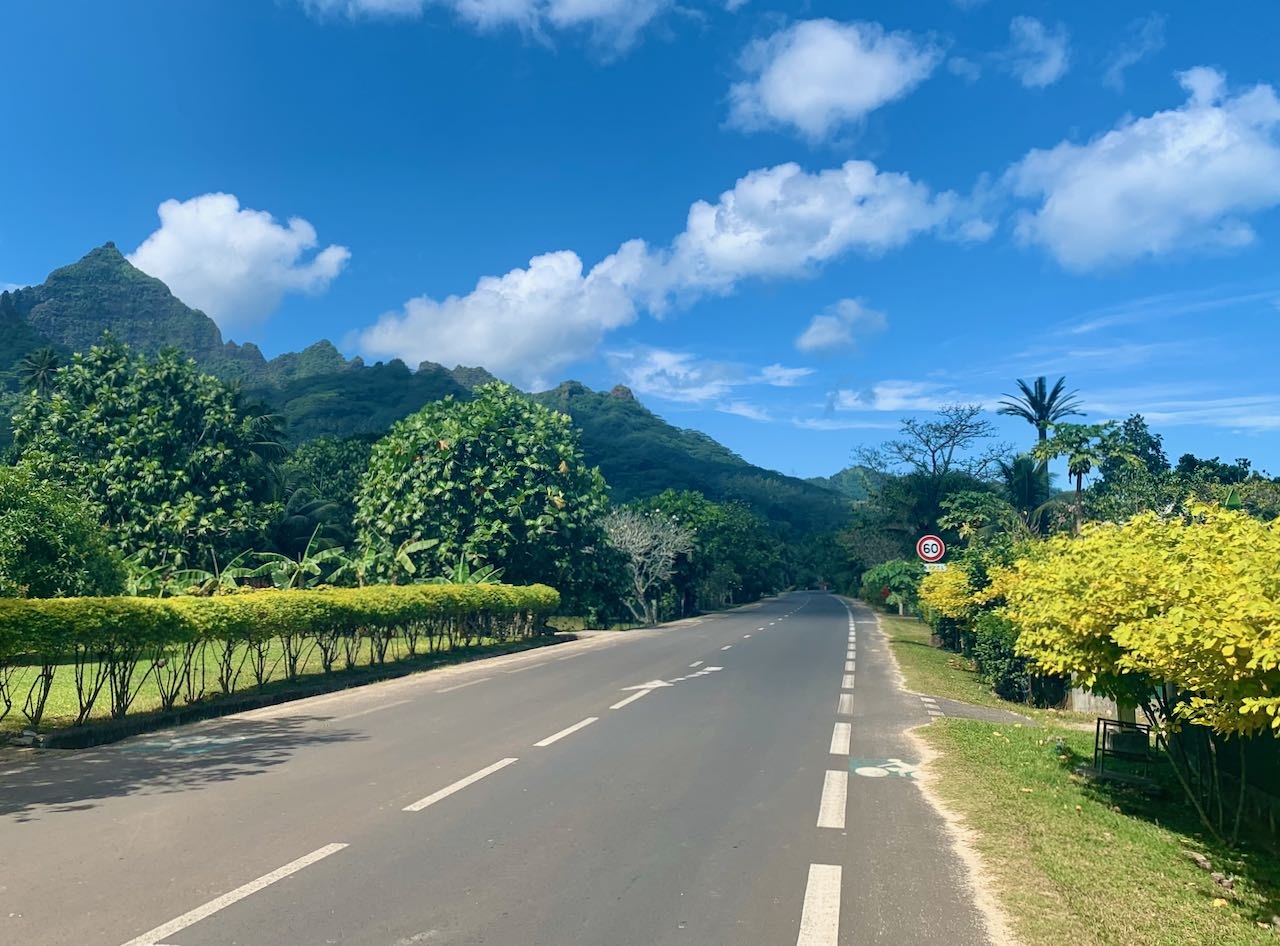 While on Moorea, we also went on a guided jeep safari to the interior of the island. Our driver took us to the middle of a pineapple plantation, before driving up to a hilltop with a striking view of the volcanic island. Our stay in French Polynesia exceeded our wildest dreams, and we must admit that we left this island paradise with tears in our eyes.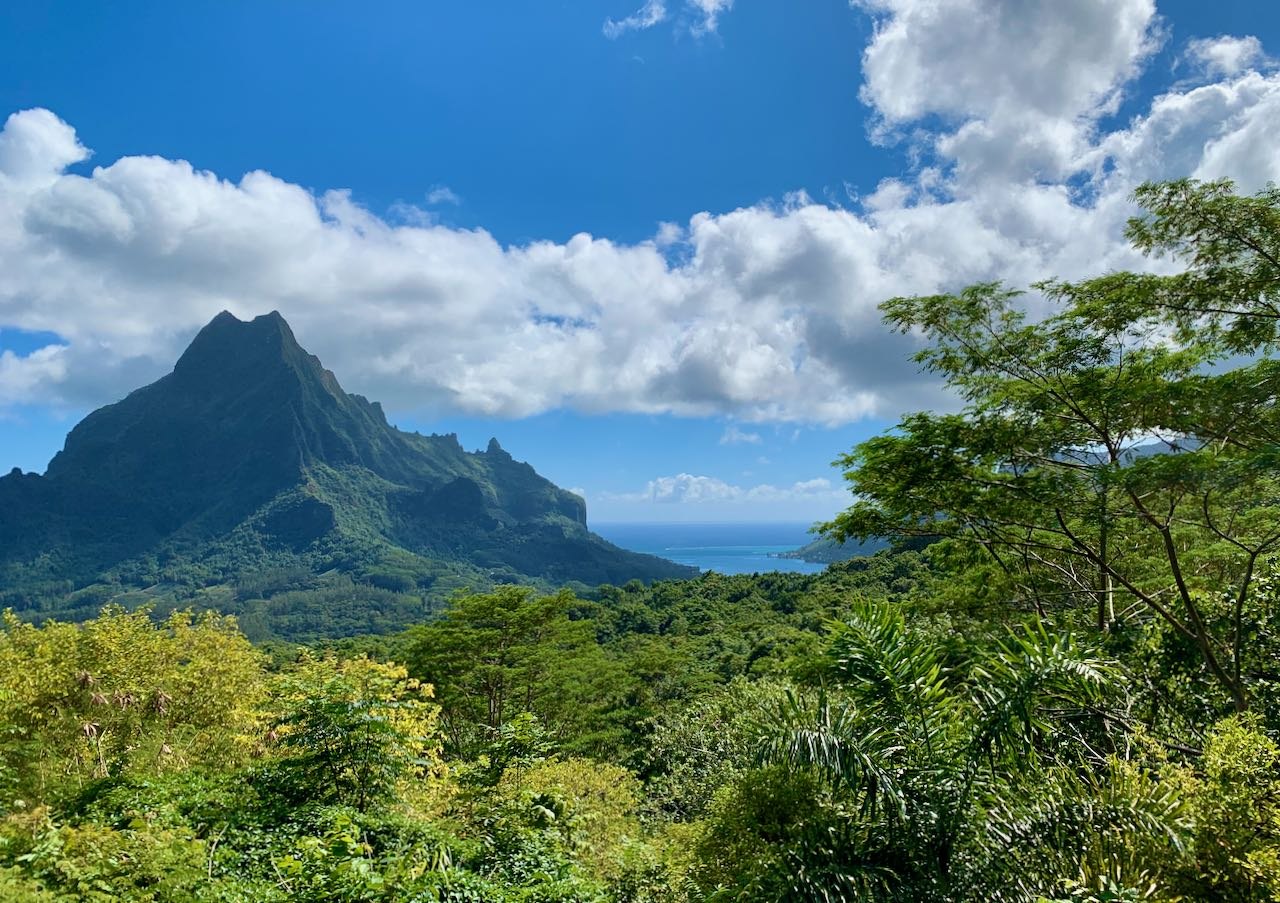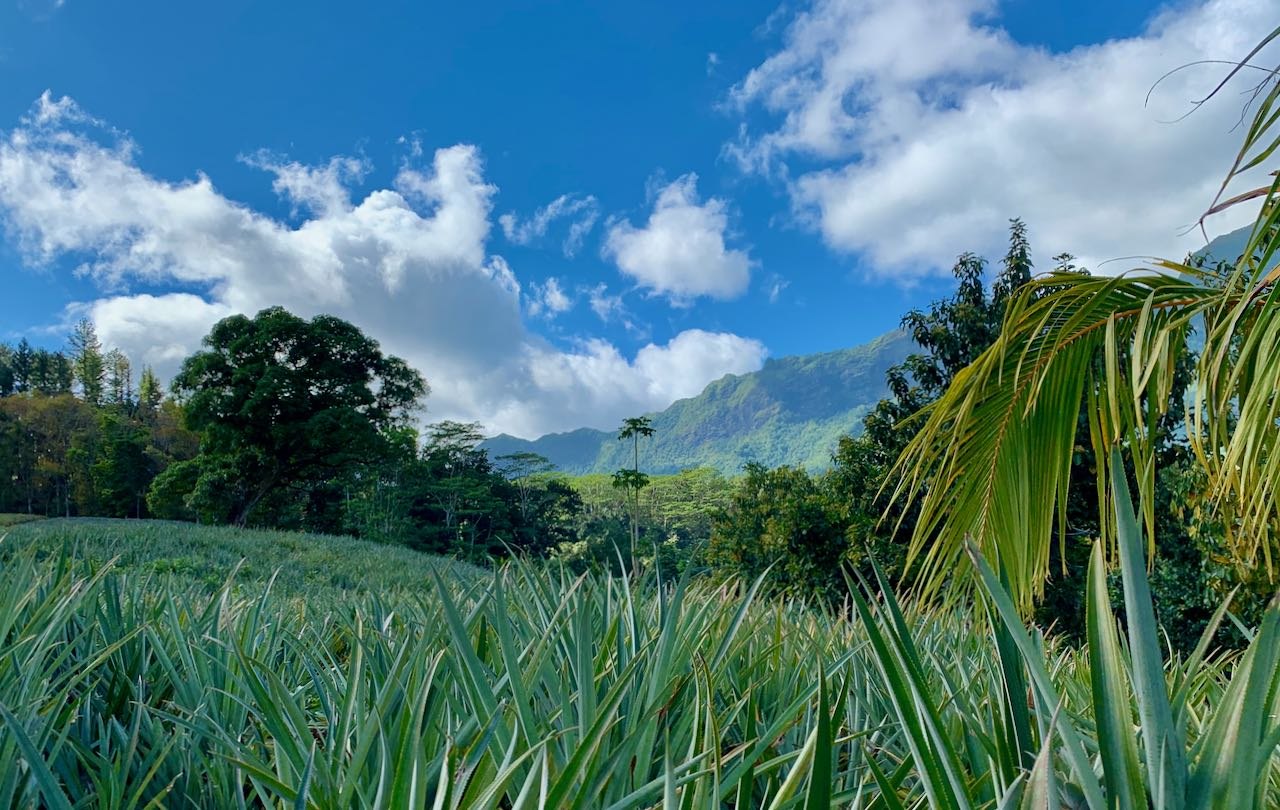 After French Polynesia, our journey continued to New Zealand. Our original plan was to visit both the North Island and the South Island. Unfortunately, illness prevented our trip to South Island. Fortunately, the North Island had plenty to offer: during our time there, we feasted like real Hobbits, visited a geothermal Maori village, hiked in a redwood forest, drank afternoon tea, and drove the unique Desert Road route.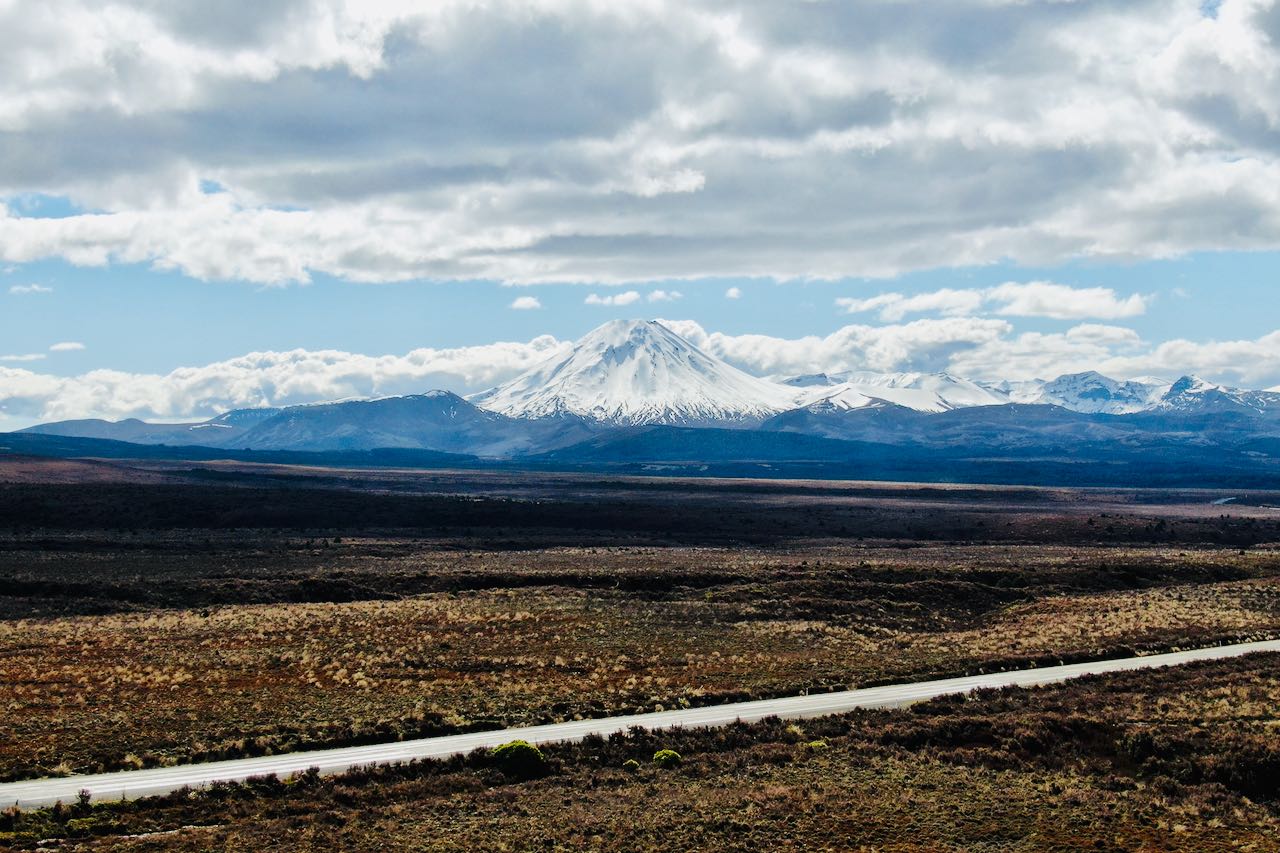 The next destination was Cairns in Australia. There our itinerary was concentrated on nature and wildlife. The two weeks we spent in Far North Queensland were packed with activities: amongst lots of other things, we walked in one of the world's oldest rainforests with an Aboriginal guide, visited a bat hospital, and snorkeled on The Great Barrier Reef, where we saw sharks, turtles, a large leopard-patterned Moray eel, and an array of fish of different sizes and shapes.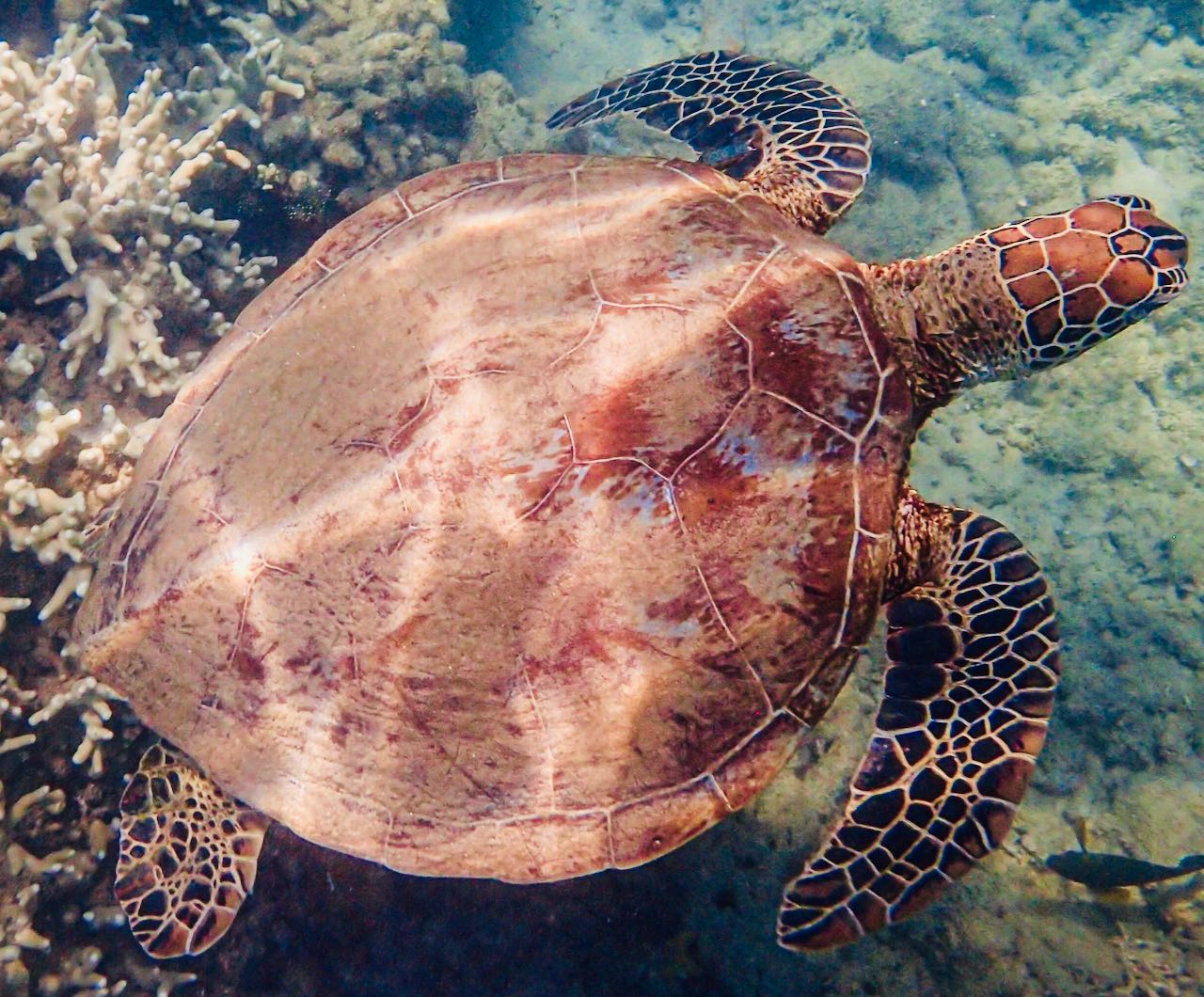 Other experiences included staying in a luxury cabin in the rainforest and canoeing on a nearby river. We also went on a day trip to Cape Tribulation with its beautiful picture-perfect beaches. The beaches could not have been more inviting, but the presence of saltwater crocodiles in the area kept us from dipping our toes in the water. Instead, we spent the day trying to spot crocodiles, kangaroos, and Cassowary birds. Unfortunately, luck wasn't with us this time, but we still had a great day.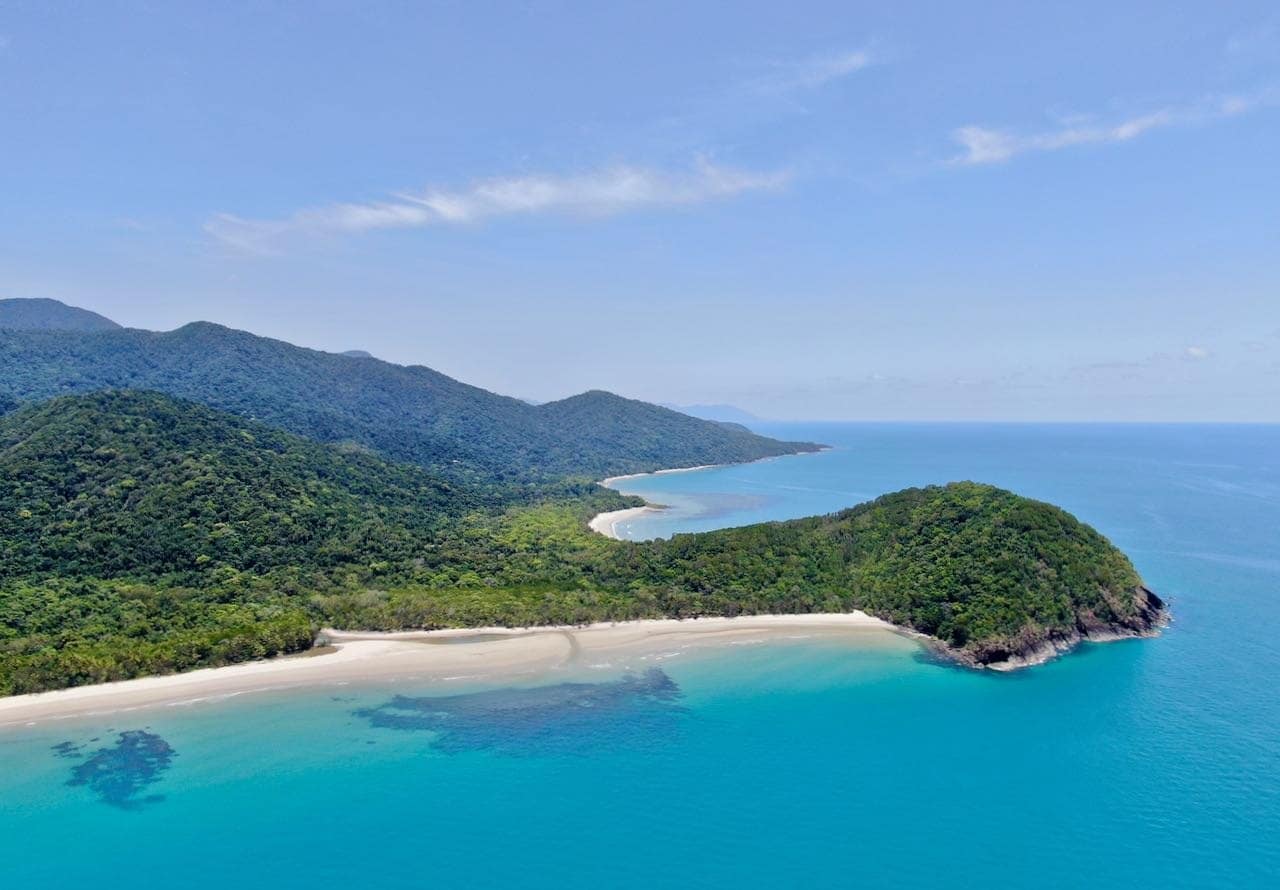 Australia is a country of striking contrasts, and on the flight to Alice Springs it was almost shocking to see the surroundings change from bright green lush rainforest along the coast to the reddish-brown and golden desert landscapes of central Australia.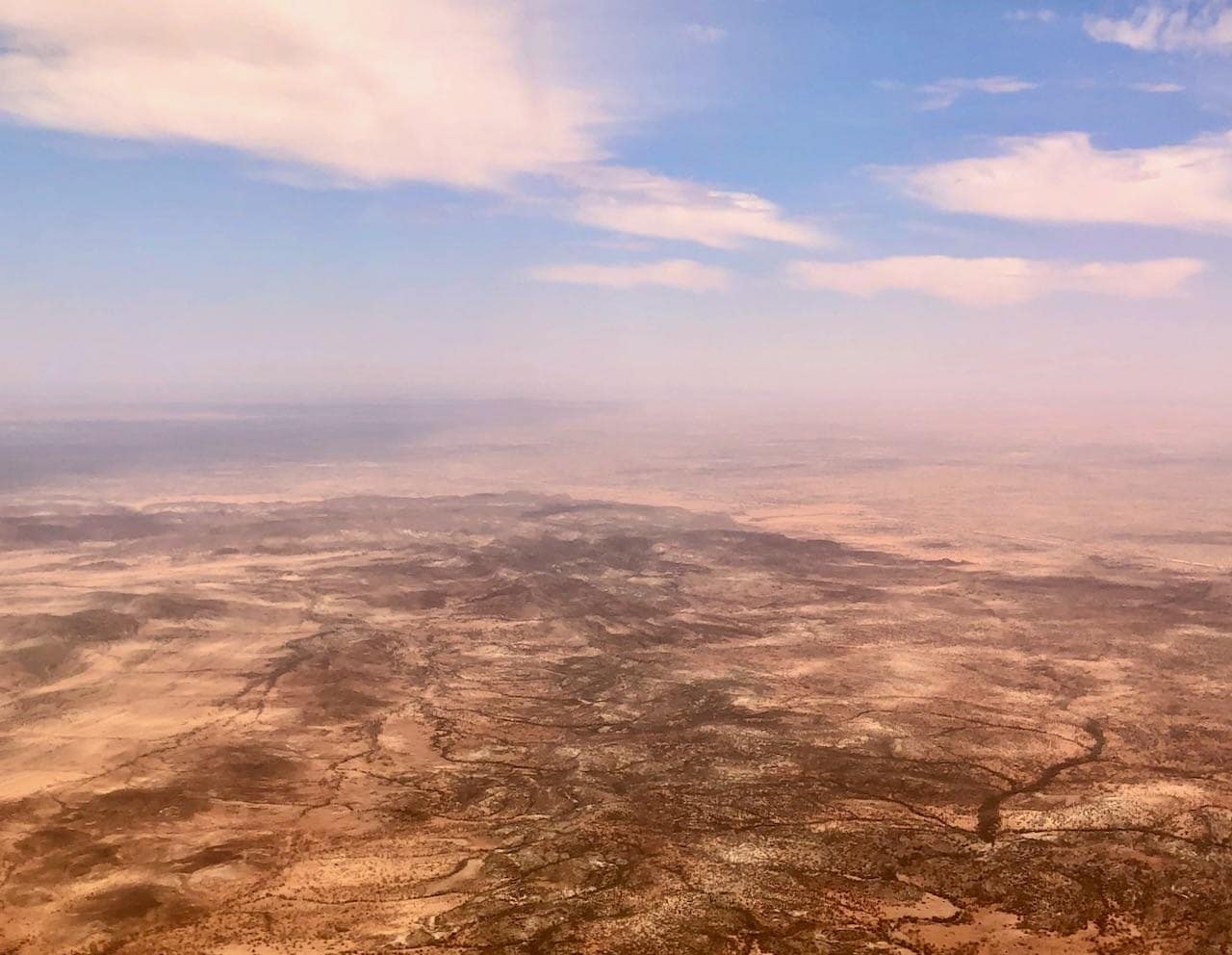 We stayed in Alice Springs for almost a week and went on several day trips. One day we took our rental car and drove nearly 30 miles into the Australian wilderness. With frequent stops along the way, this became an eventful day, during which we saw beautiful scenery with ravines, water holes, and colorful cliffs at a sacred Aboriginal site.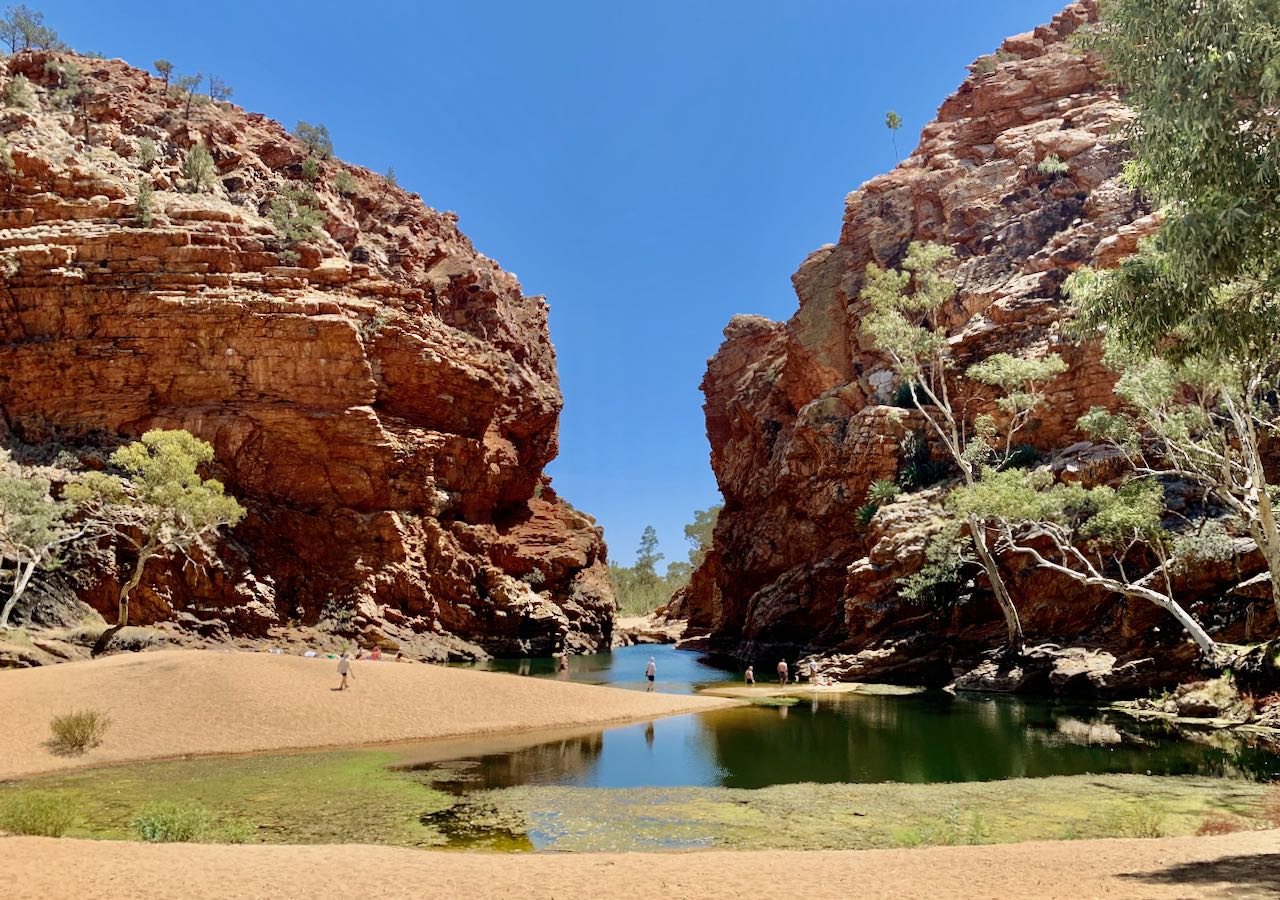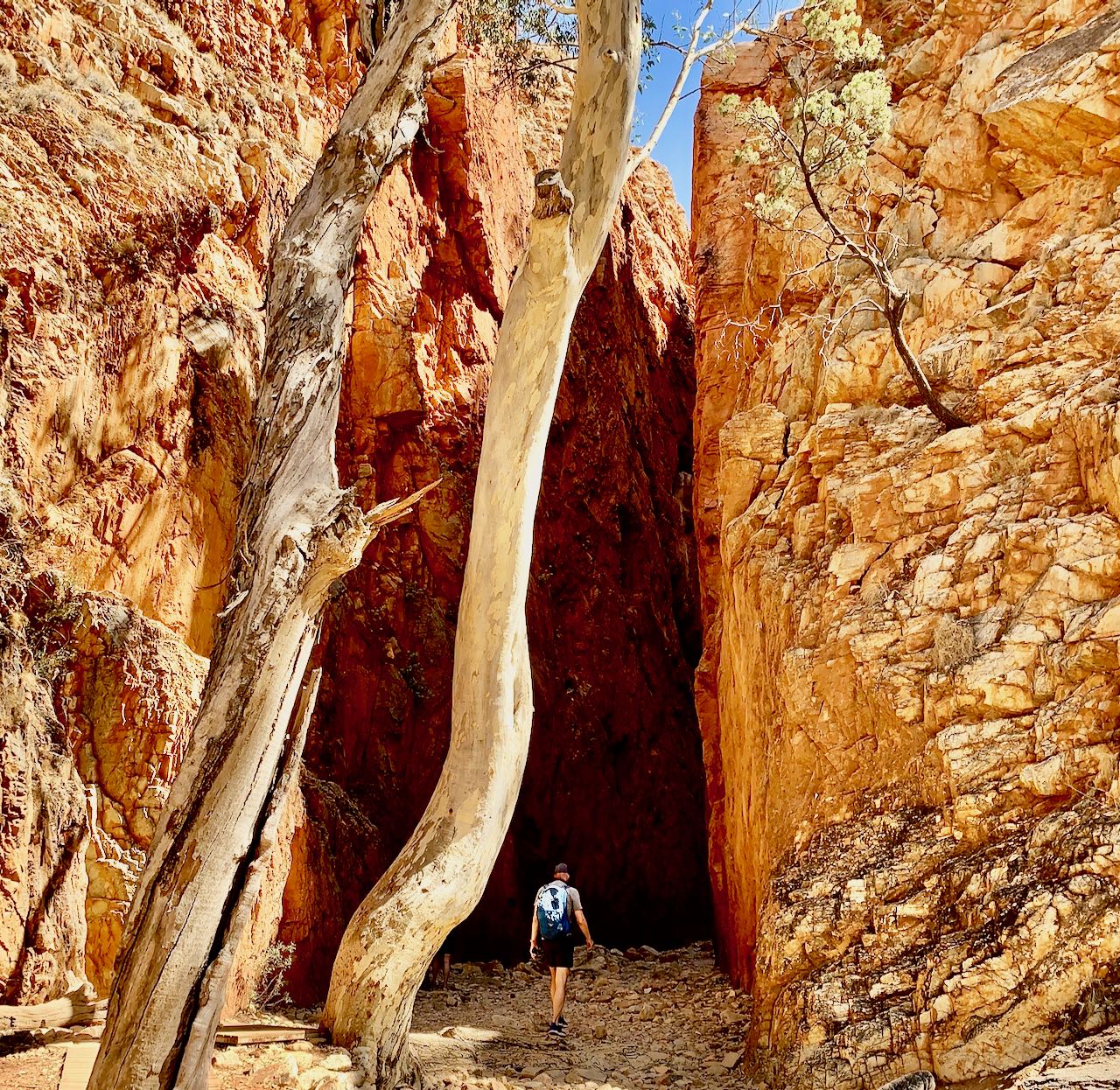 Camels have historically been very important for transport in Australia. A quick Google search revealed that it was possible to go on a camel ride just outside Alice Springs, and just a few hours later we were on the back of a camel. The camels carried us safely around the dry desert landscape, rocking us slowly from side to side, and we were very fascinated by these large animals that seemed so gentle and calm. What we could have done without, however, were all the flies. There were so many of them that we had to use fly nets to avoid going completely crazy!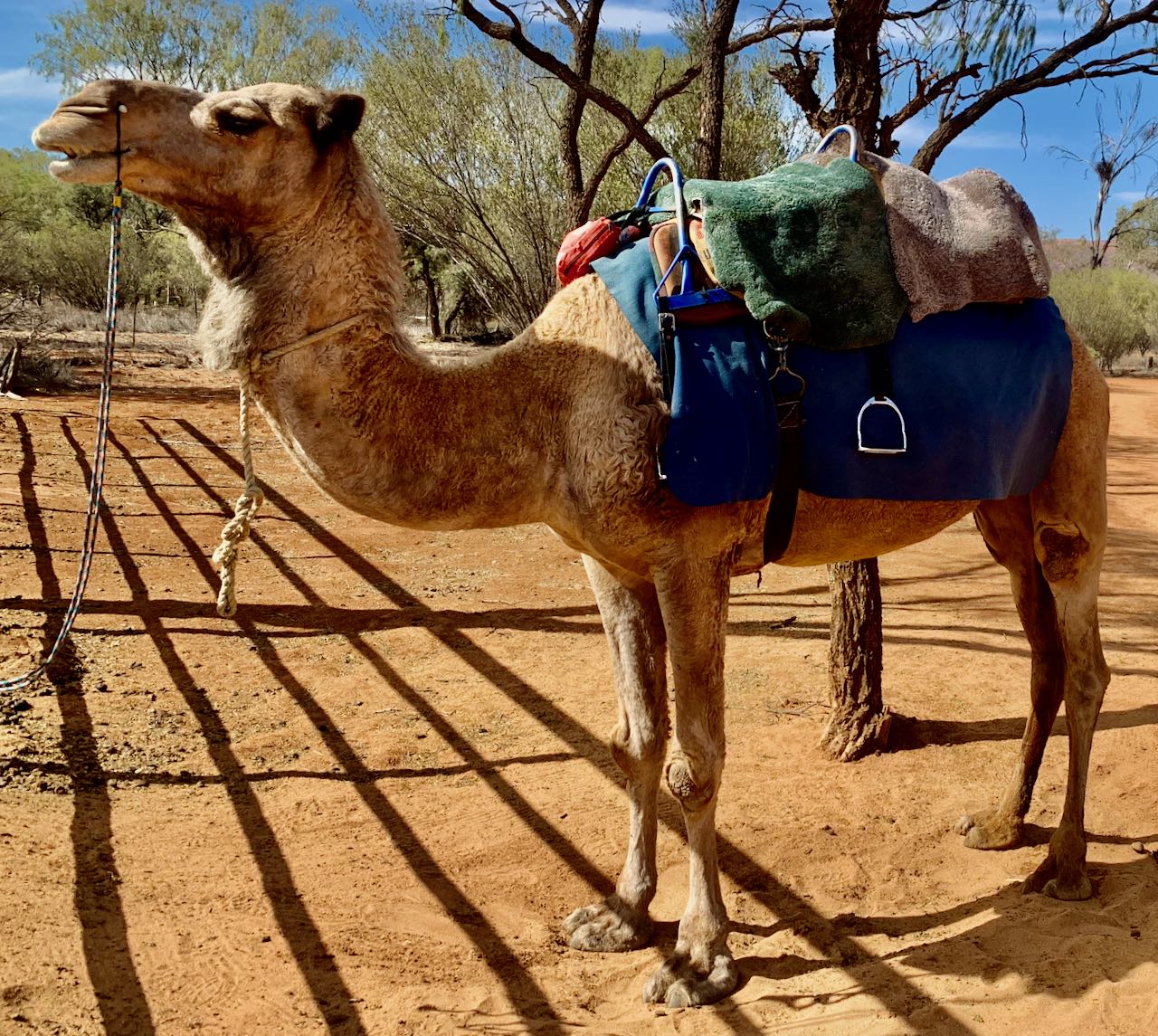 Our highlight from Australia was without doubt a tour of The Kangaroo Sanctuary in Alice Springs. We got to hold some adorable orphan kangaroos that Chris "Brolga" Barnes houses in a sanctuary he himself has built. Brolga has boundless love for kangaroos and has devoted his entire life to helping these cute animals. He describes himself as a "full-time kangaroo mom," and we fell in love with both his adopted furry children and Brolga.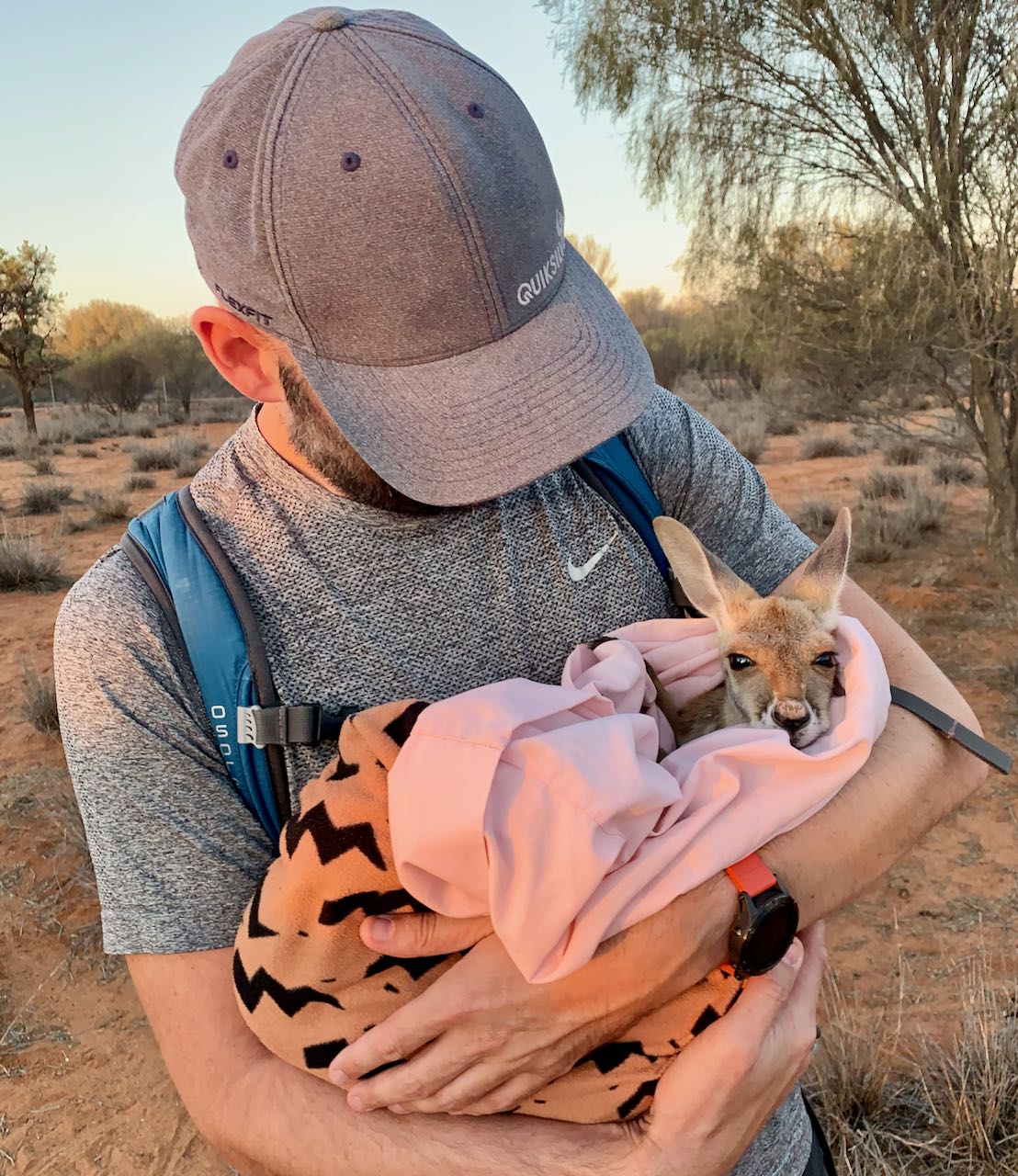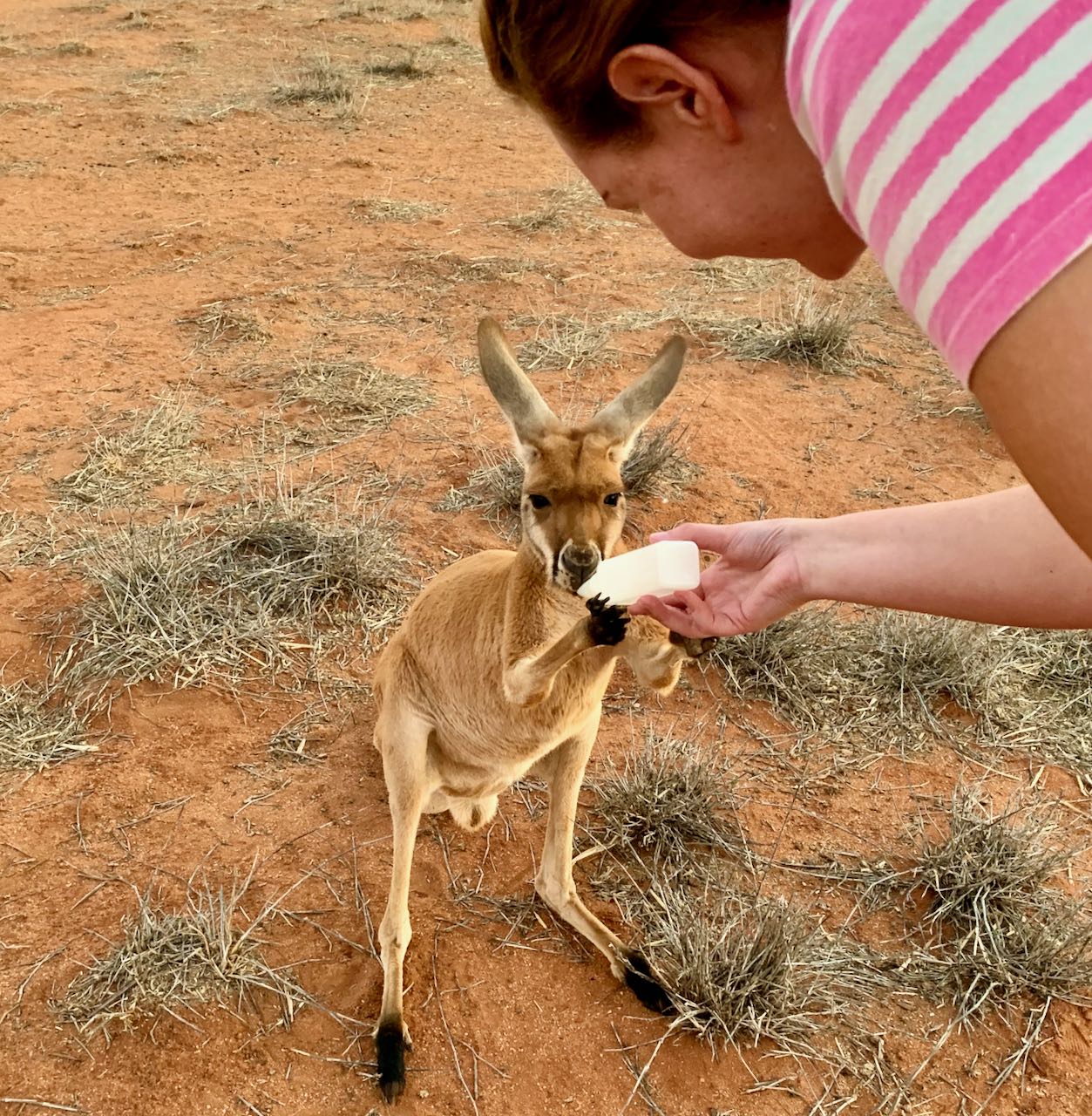 The last place we visited on our round-the-world trip was Cambodia. We arrived there exactly one year after the last time we had visited this country with its incredibly friendly residents. During our 2018 visit, we went on an ox cart tour in the countryside outside Siem Reap. Because we had enjoyed the experience so much, we decided to do it again on our second visit. We also visited various projects aimed at improving the living conditions of the locals and wrote the blog post "28 Great Sustainable Tourism Projects in Siem Reap".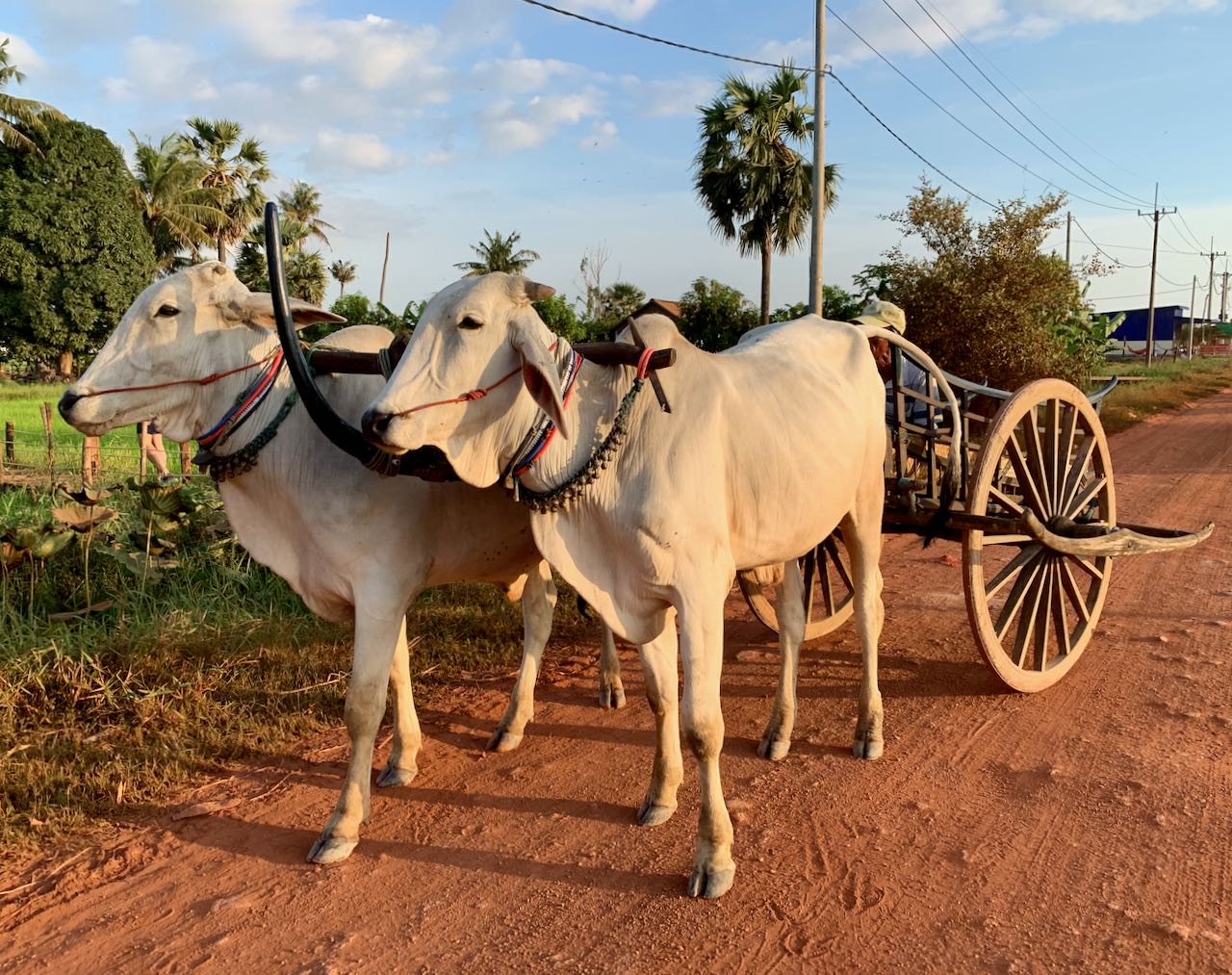 Siem Reap is known for all the temples around the city. We had previously seen Angkor Wat and the Ta Prohm temple, so this time we went to see the Banteay Srei and Bayon temple. The latter was our favorite with its distinct faces carved into the temple walls.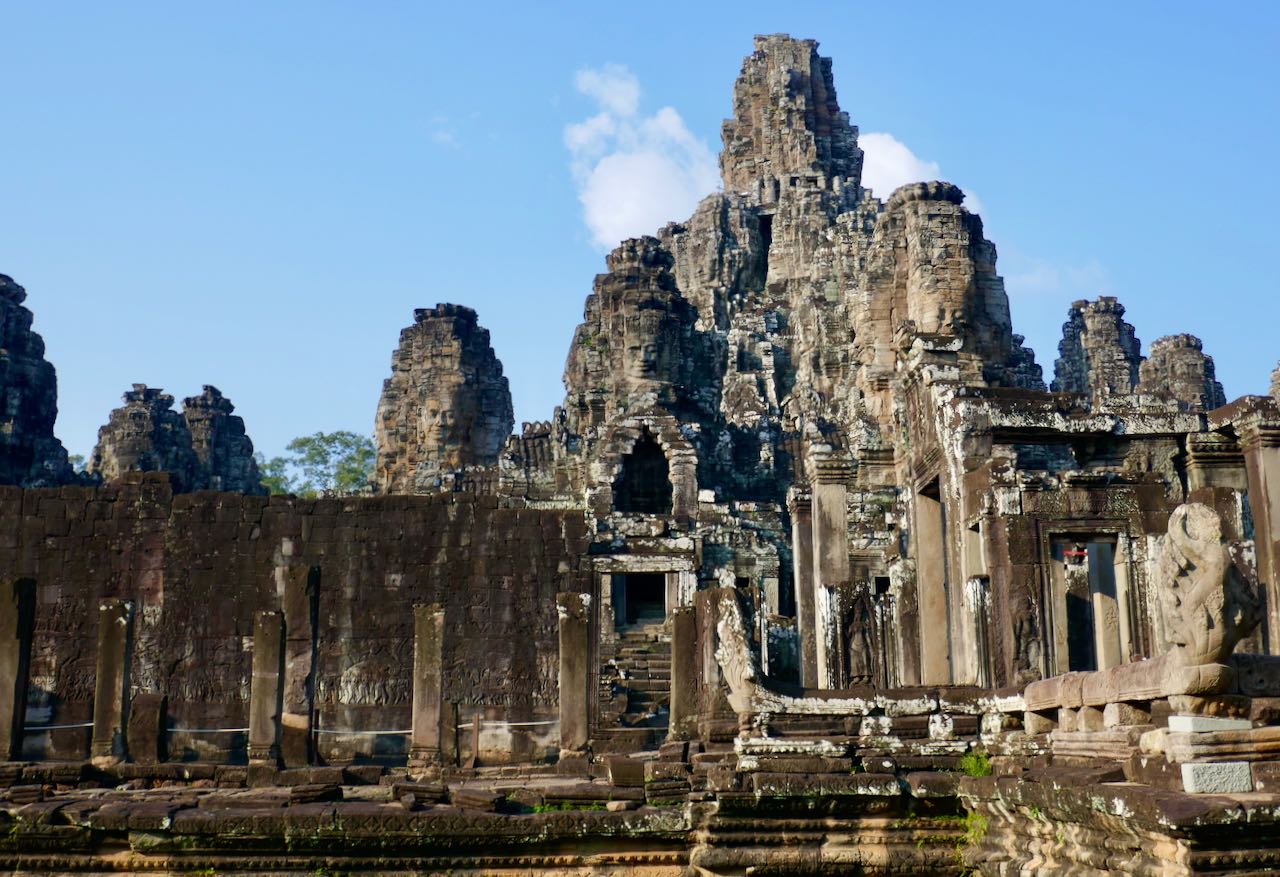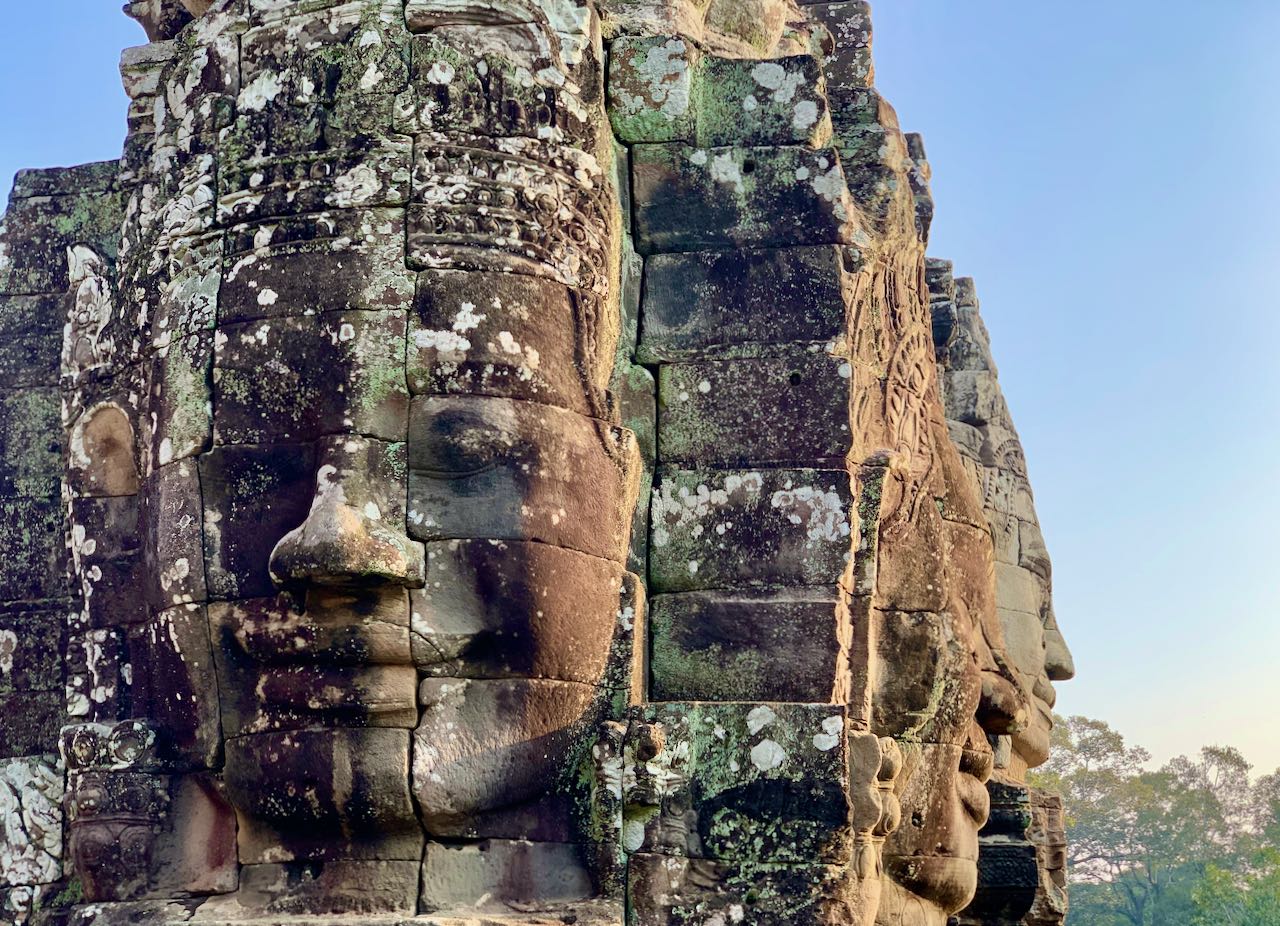 Our plane landed back on Norwegian soil on a snowy day in November. We immediately got into the Christmas spirit and spent November and December doing lots of cozy Christmas activities—some old favorites as well as a few new ones.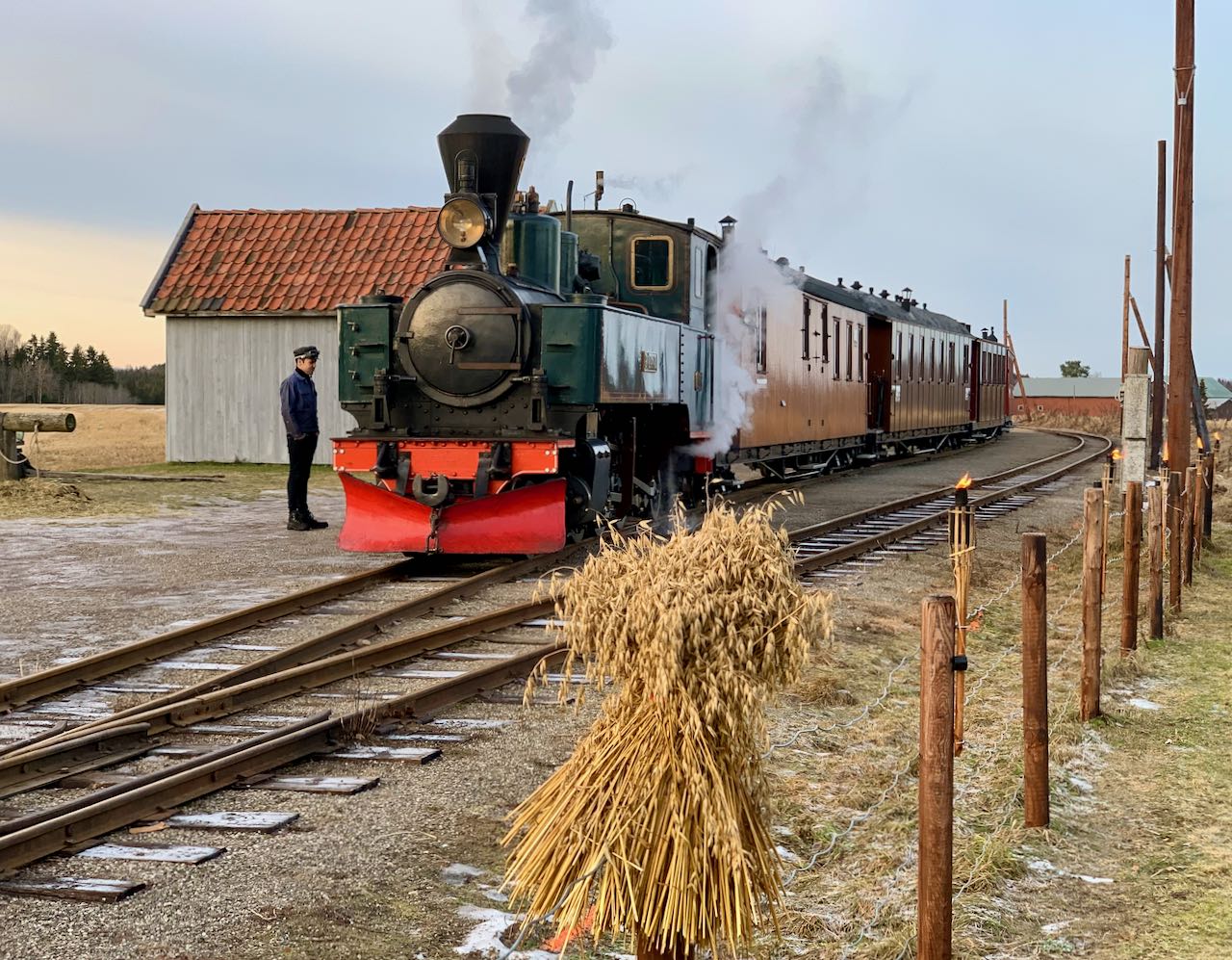 We also managed to slot in a short trip to Dovre before Christmas. Using snowshoes for the very first time, we put on head torches and did a nighttime hike on a snow-covered mountain. We hiked out to a rustic cabin, lit a fire, and grilled sausages while having a great time with our good friends from Dovre.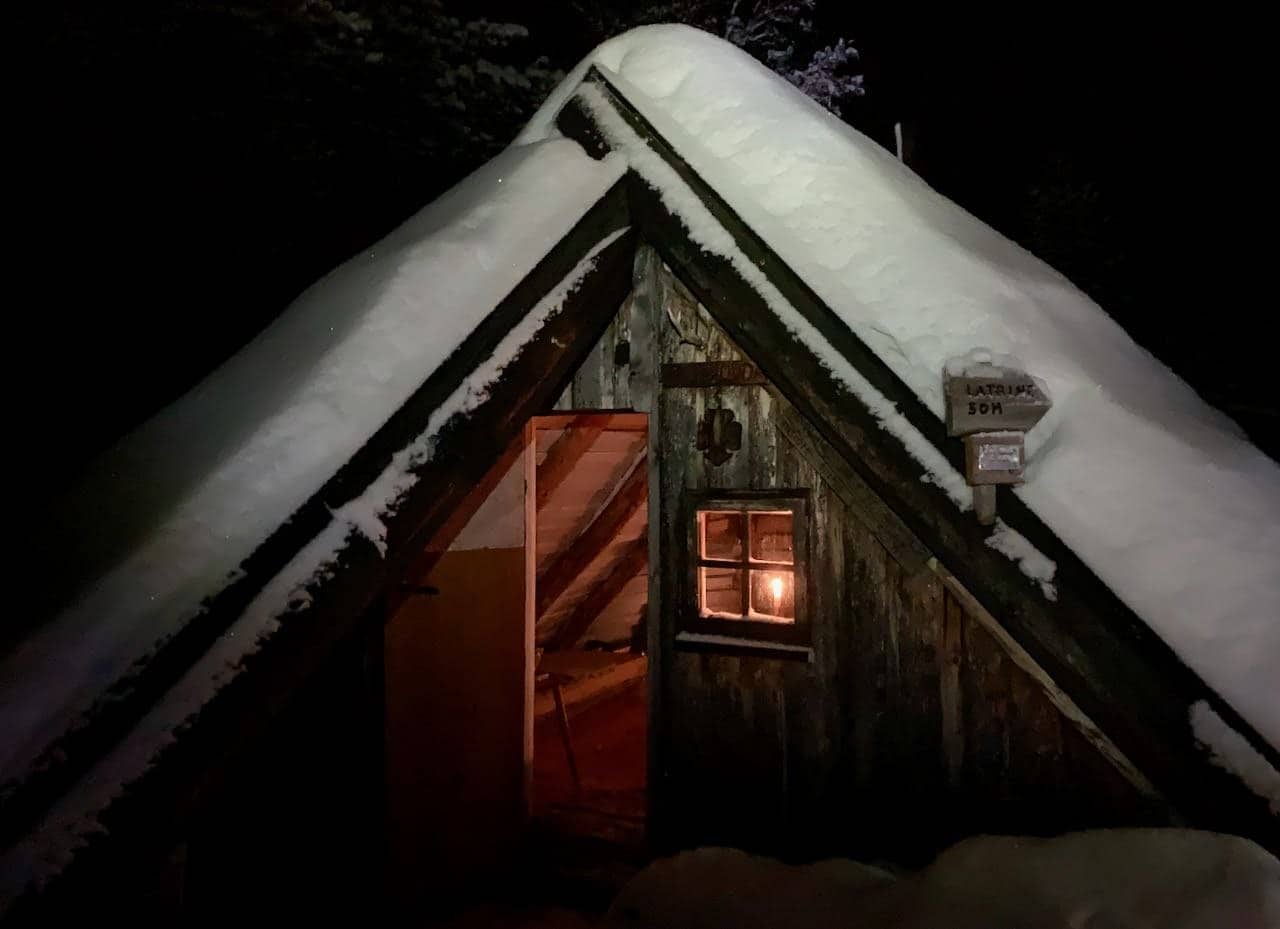 The 2019 travel year ended with a trip to Liseberg amusement park in Gothenburg, Sweden just before New Year's Eve. We always enjoy ourselves at Liseberg, but the atmosphere is extra special when the park is decorated for Christmas with over a million glowing bulbs.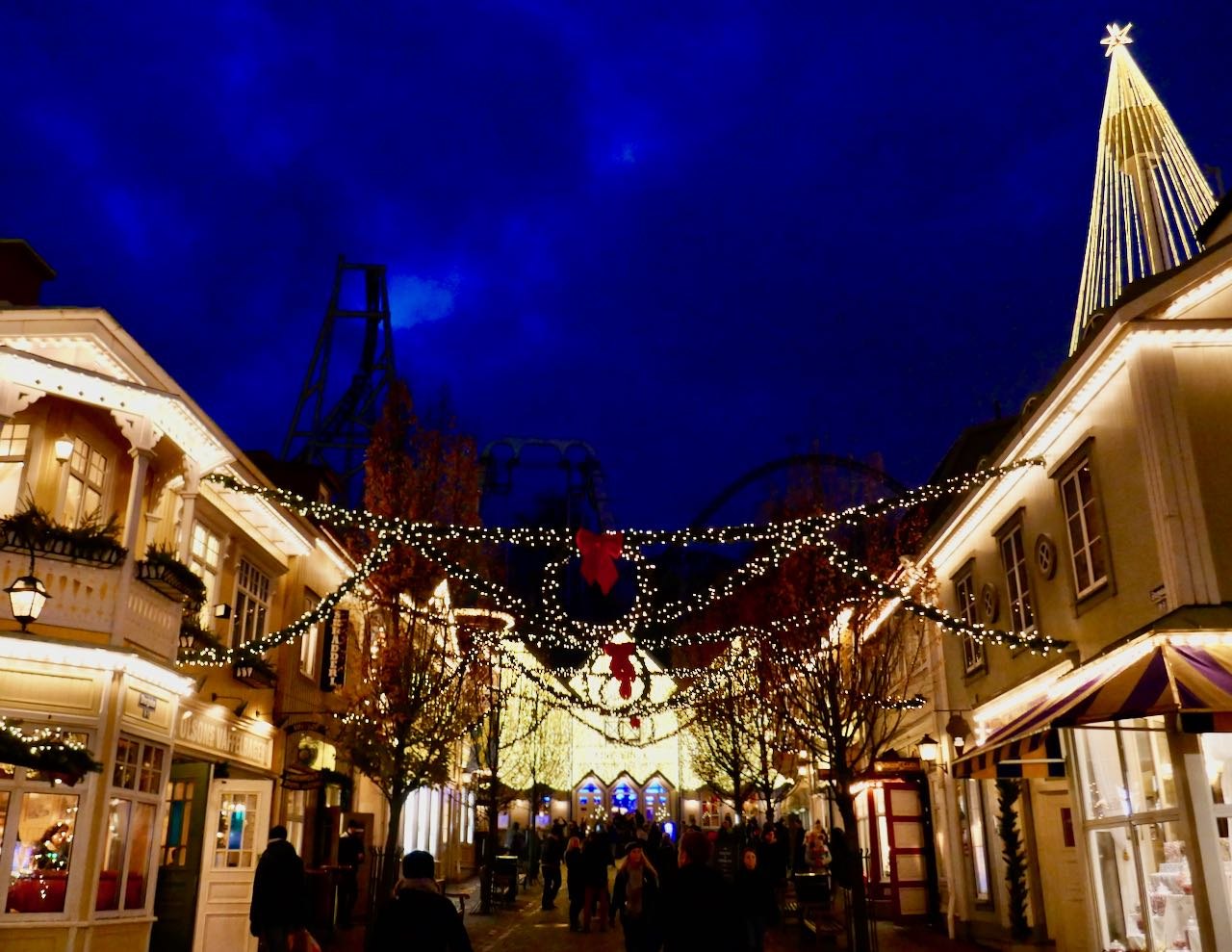 2019 was such an eventful year that it is difficult to summarize it in two short blog posts. We feel incredibly privileged to get to experience so many great destinations. And as if that is not enough, we still have a lot to look forward to in 2020. With a few months left of leave from our jobs, we depart for the USA in early February!
*More blog posts from our travels in 2019 are coming up!