Last updated in June 2023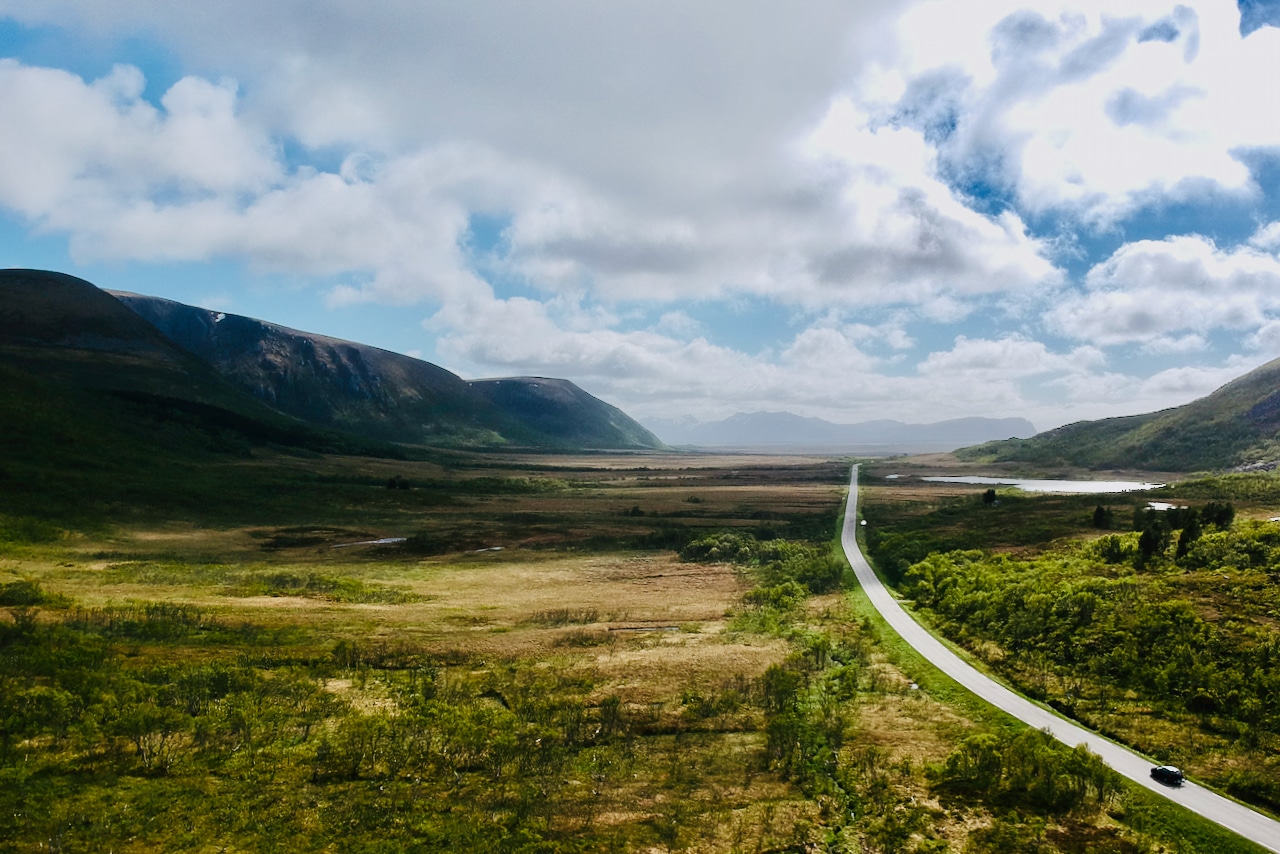 Are you dreaming of white beaches, towering mountains, airy plains, exciting architecture or thought-provoking art? All this, and much more, can be explored along the 18 Norwegian Scenic Routes.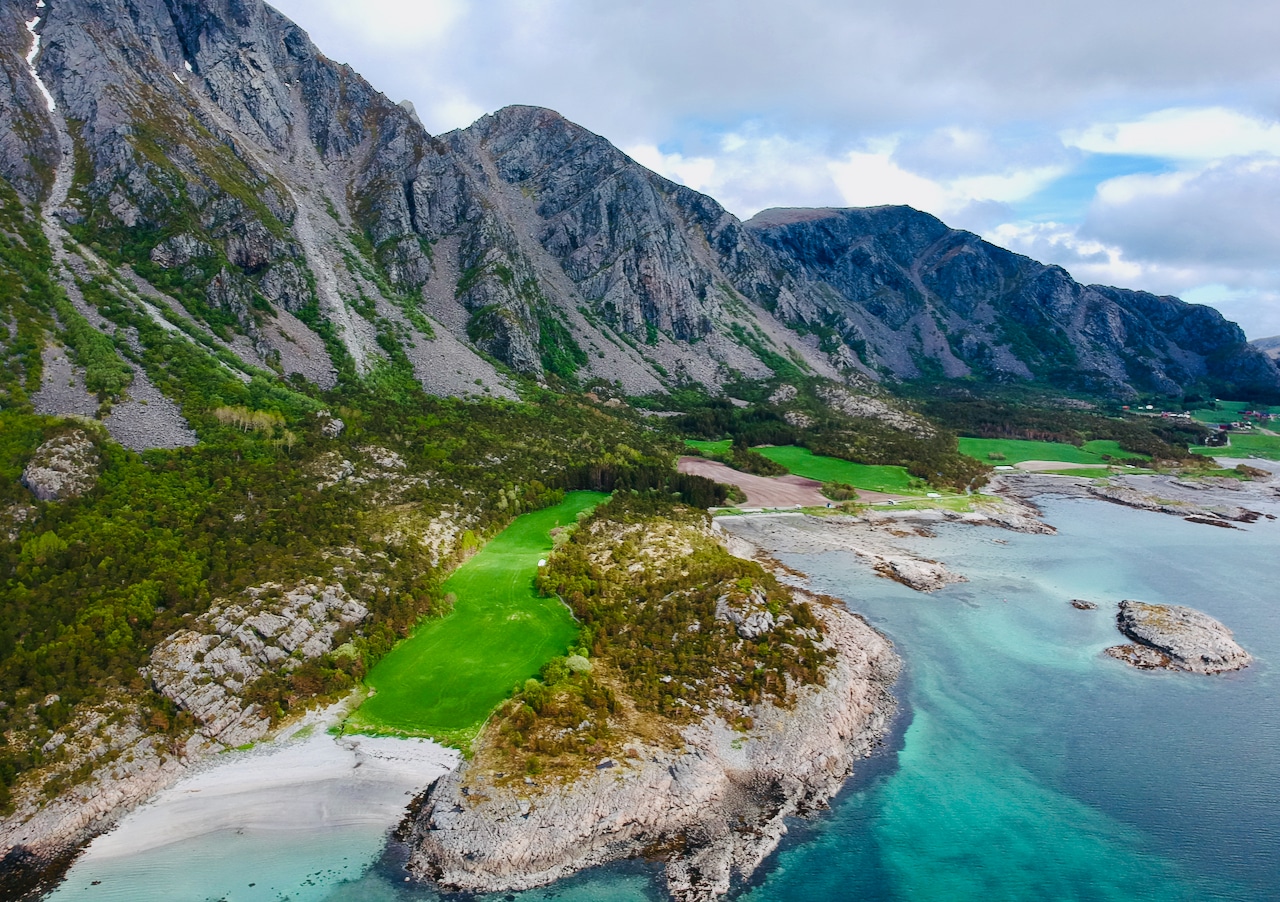 The Norwegian Scenic Routes are spread all over the country from Havøysund in the north to Jæren in the south. These roads are selected for the especially great experiences they offer: not only striking nature, but also picnic areas designed as architectural gems, and even restrooms that are quite out of the ordinary.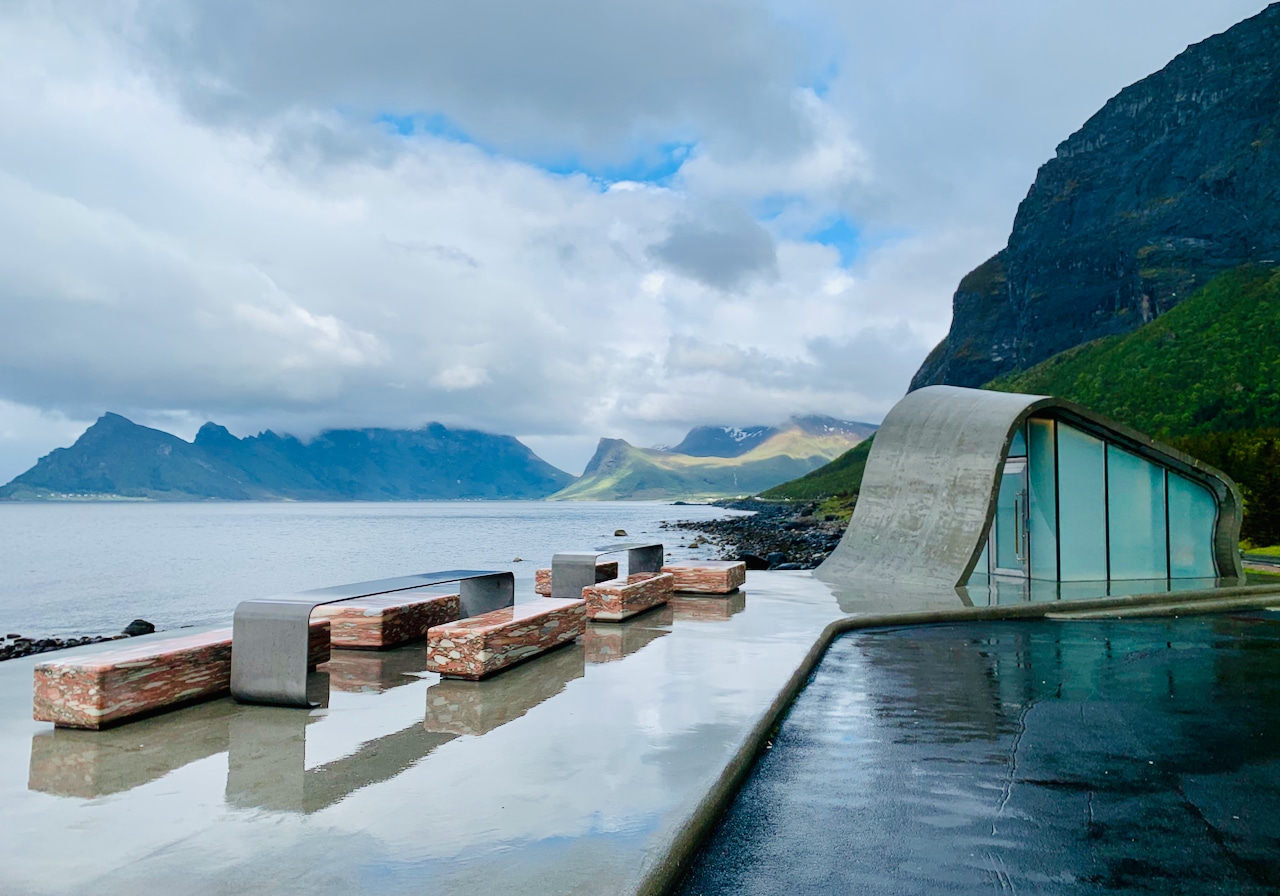 Norwegian Scenic Route Helgelandskysten — from glacier hiking to island hopping
Norwegian Scenic Route Helgelandskysten is the longest of the scenic routes, with its 433 kilometers and no less than six ferry routes. The Helgeland coast is also one of the areas in Norway that boasts the most varied attractions.
READ MORE: Highlights along Kystriksveien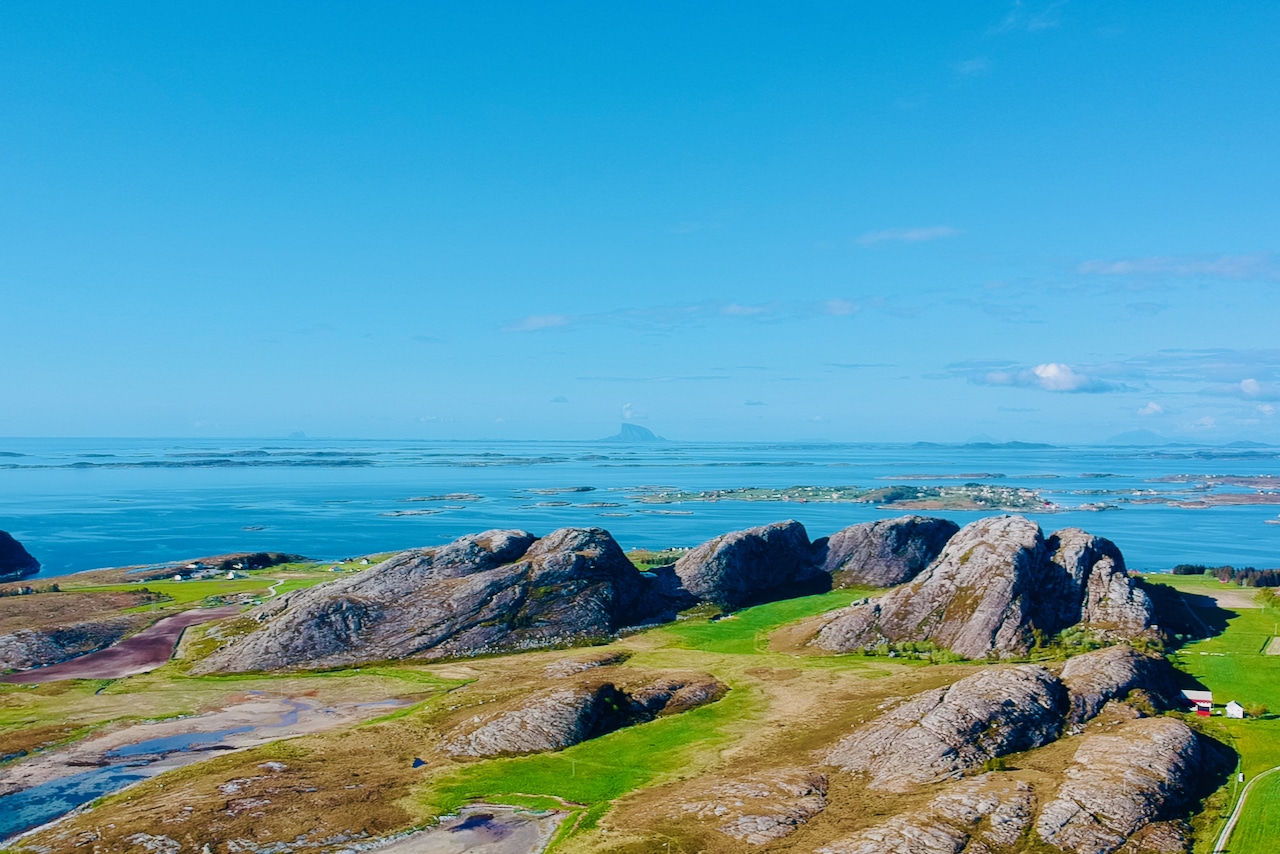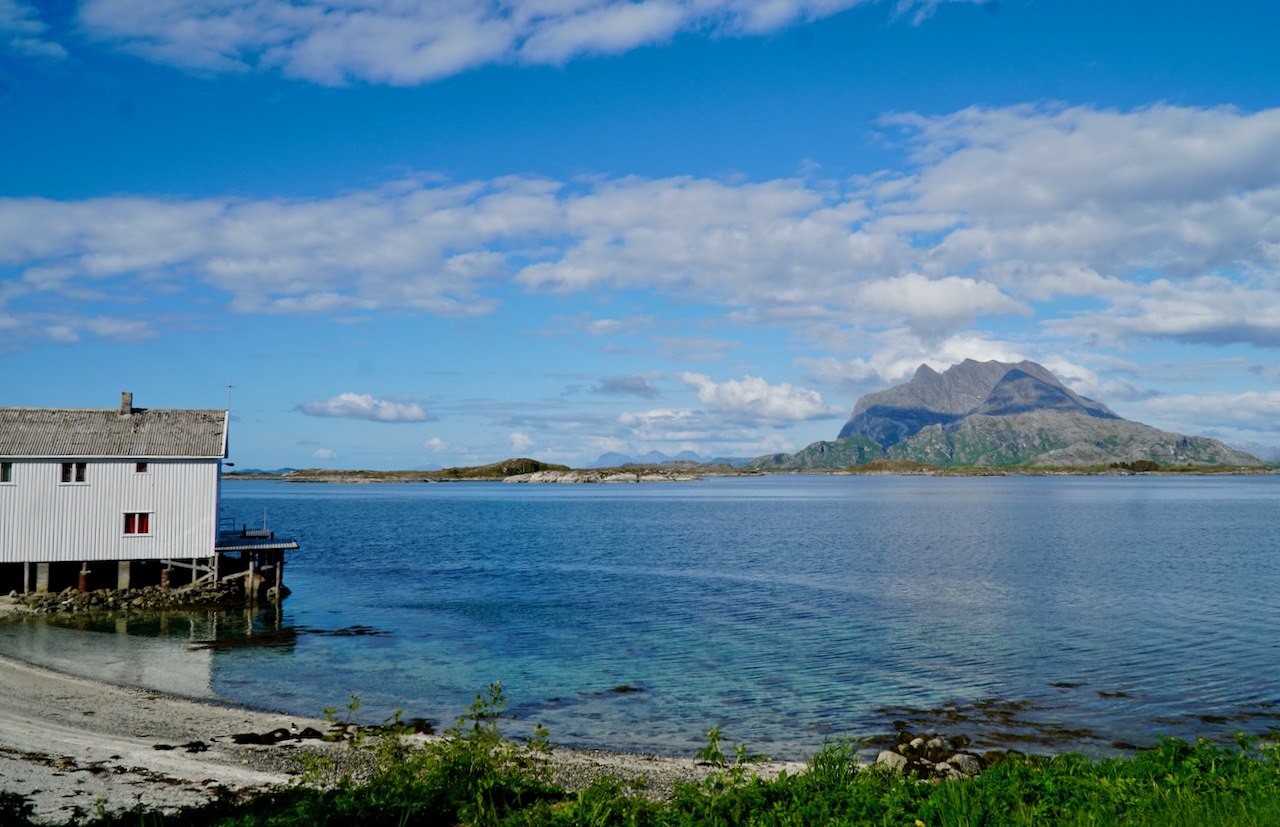 With only short detours from the road, you can, among other things, walk through — yes, through! — Torghatten mountain, island hop between picturesque islands, or hike on Norway's second largest glacier, Svartisen.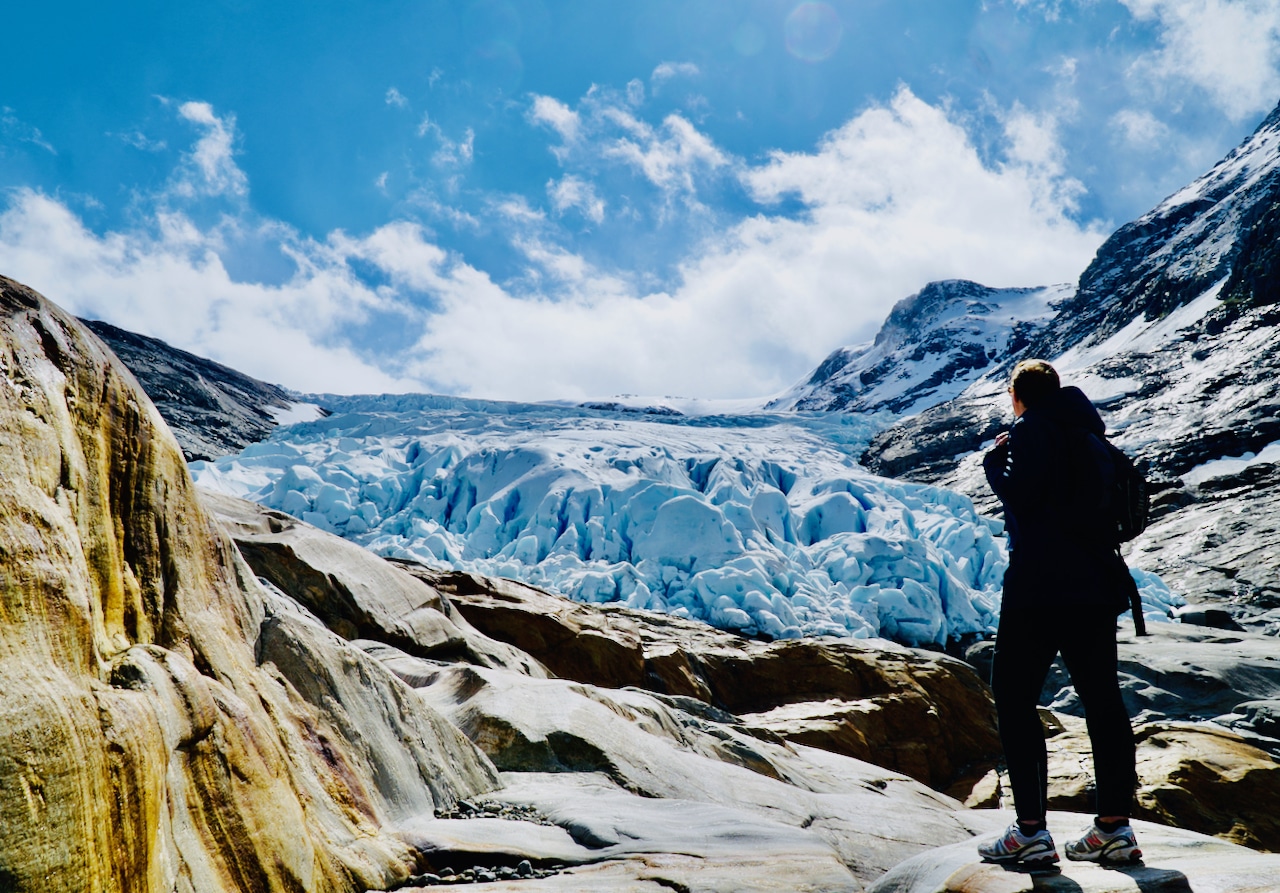 If you have the opportunity to take a bike trip, you should definitely do so. The islands along the Helgeland coast are perfect for exploration from the bicycle seat. On the low-traffic roads here, cycling is a breeze, and you will find interesting things to look at around almost every turn. On the bike you also get closer to the wildlife, so do not be surprised if you see a deer (or ten)!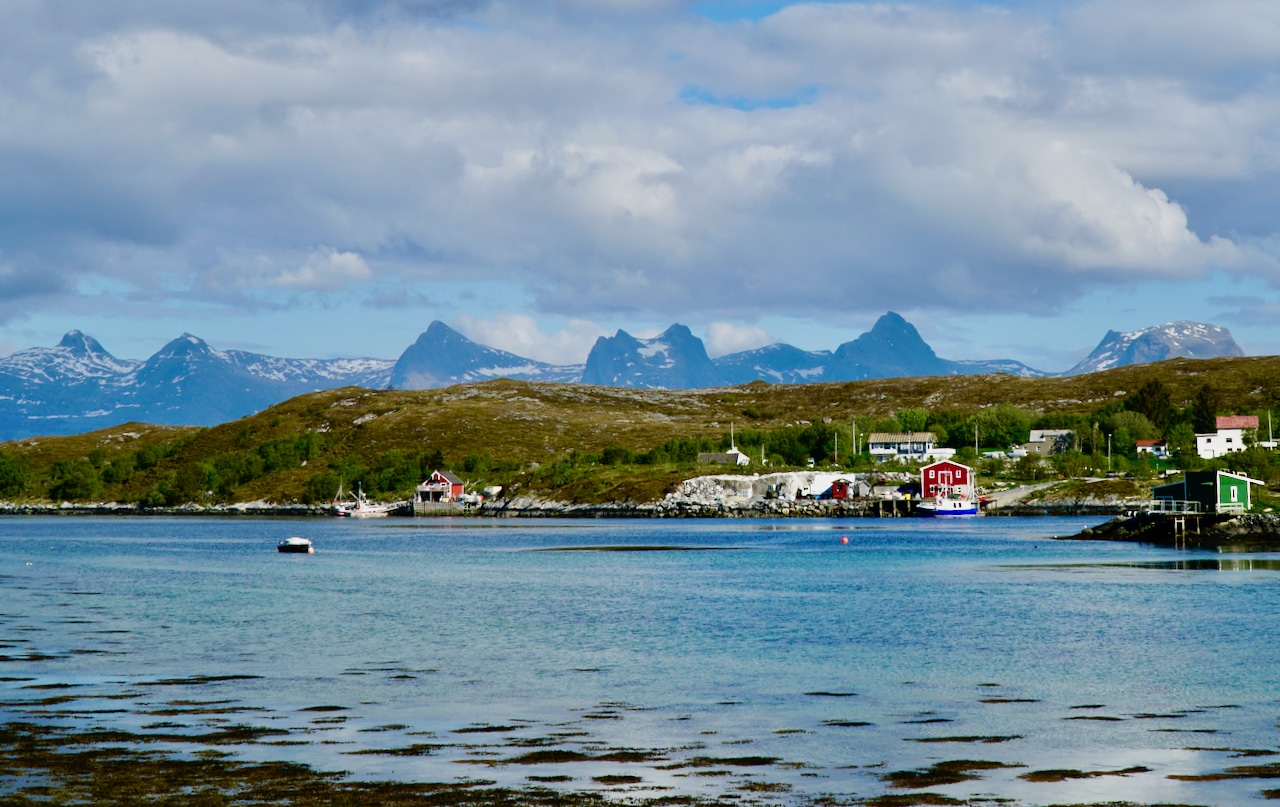 Those who want even more exercise should make the trip to Ravnfloget on the wonderful island of Vega. There are several ways to get to the top of the mountain. The most adventurous can test the climbing route Ravnfloget Via Ferrata. If this sounds too scary, you can instead take Vegatrappa (the Vega stairs) to get to the top. There are around 1400 steps up to the top of the mountain, but after just a few steps you can already look out over the sea and the island of Søla.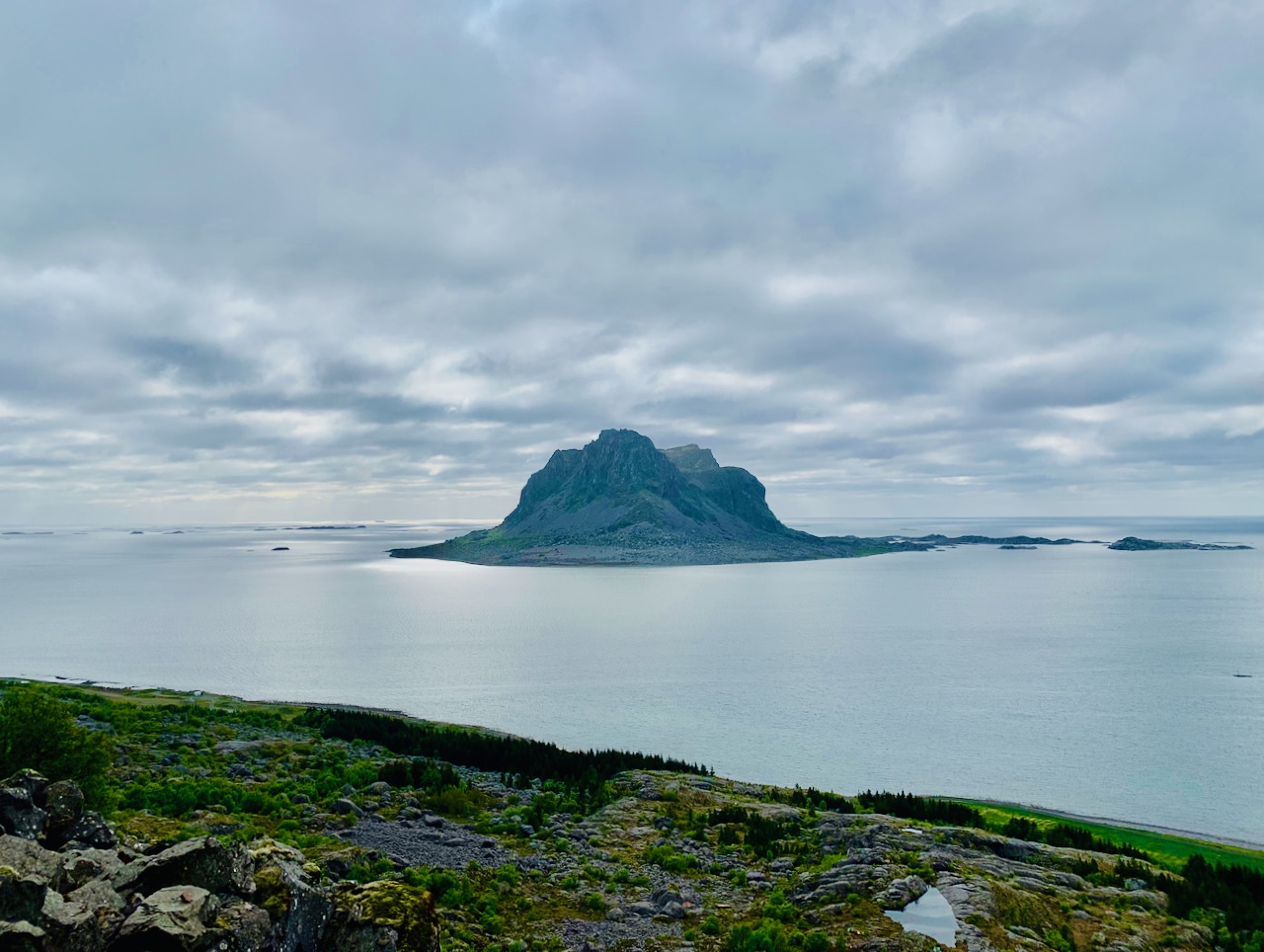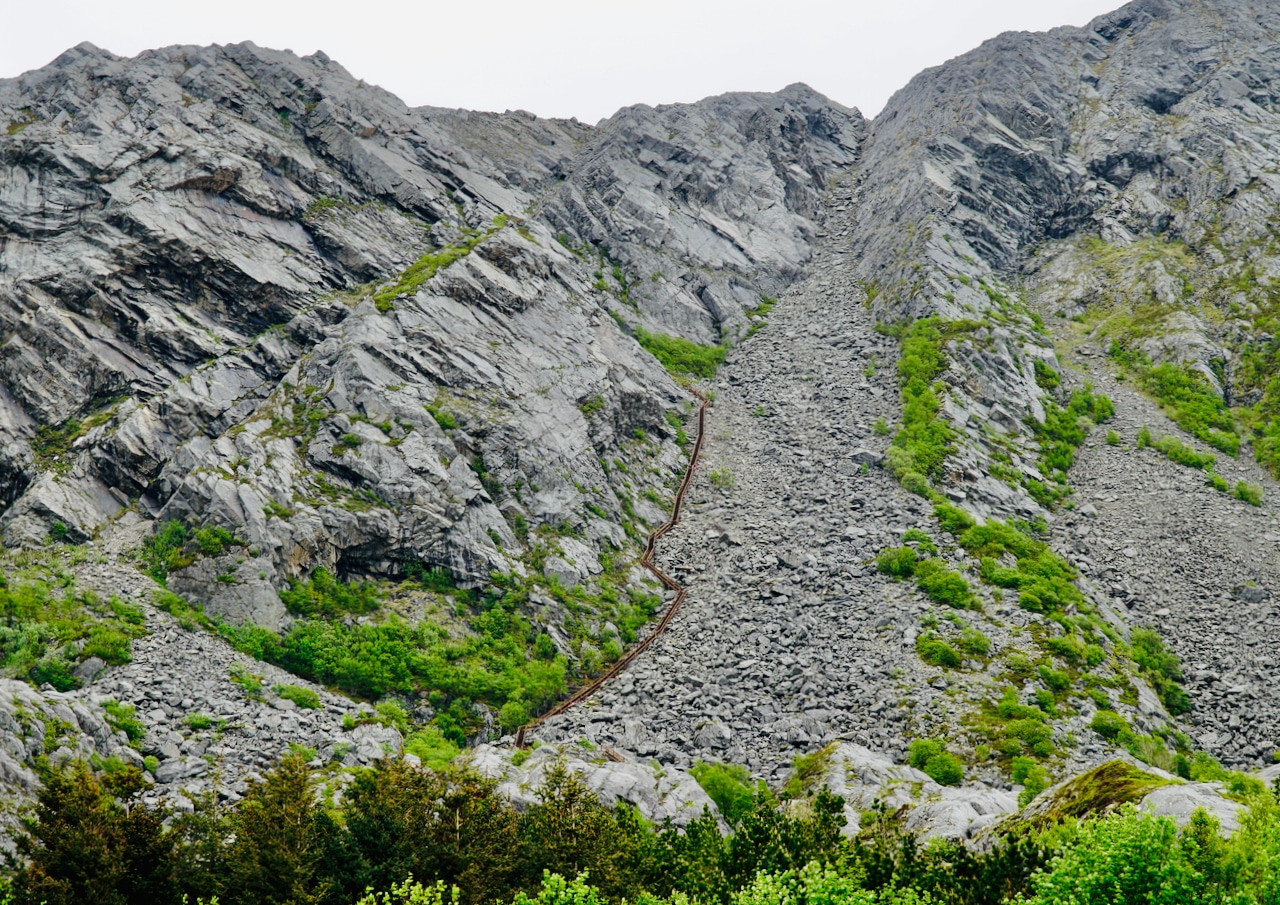 Norwegian Scenic Route Helgelandskysten is part of the Kystriksveien Coastal Road that runs from Steinkjer to Bodø, which is a spectacular stretch of road that you really should experience at some point in your life.
Norwegian Scenic Route Jæren – rolling cornfields, charming stone fences, and Norway's longest sandy beach
Driving along Norwegian Scenic Route Jæren, you'll get to experience the cultural landscape up close. Here there are endless plains with rolling cornfields and grazing cows, neatly divided by charming stone fences.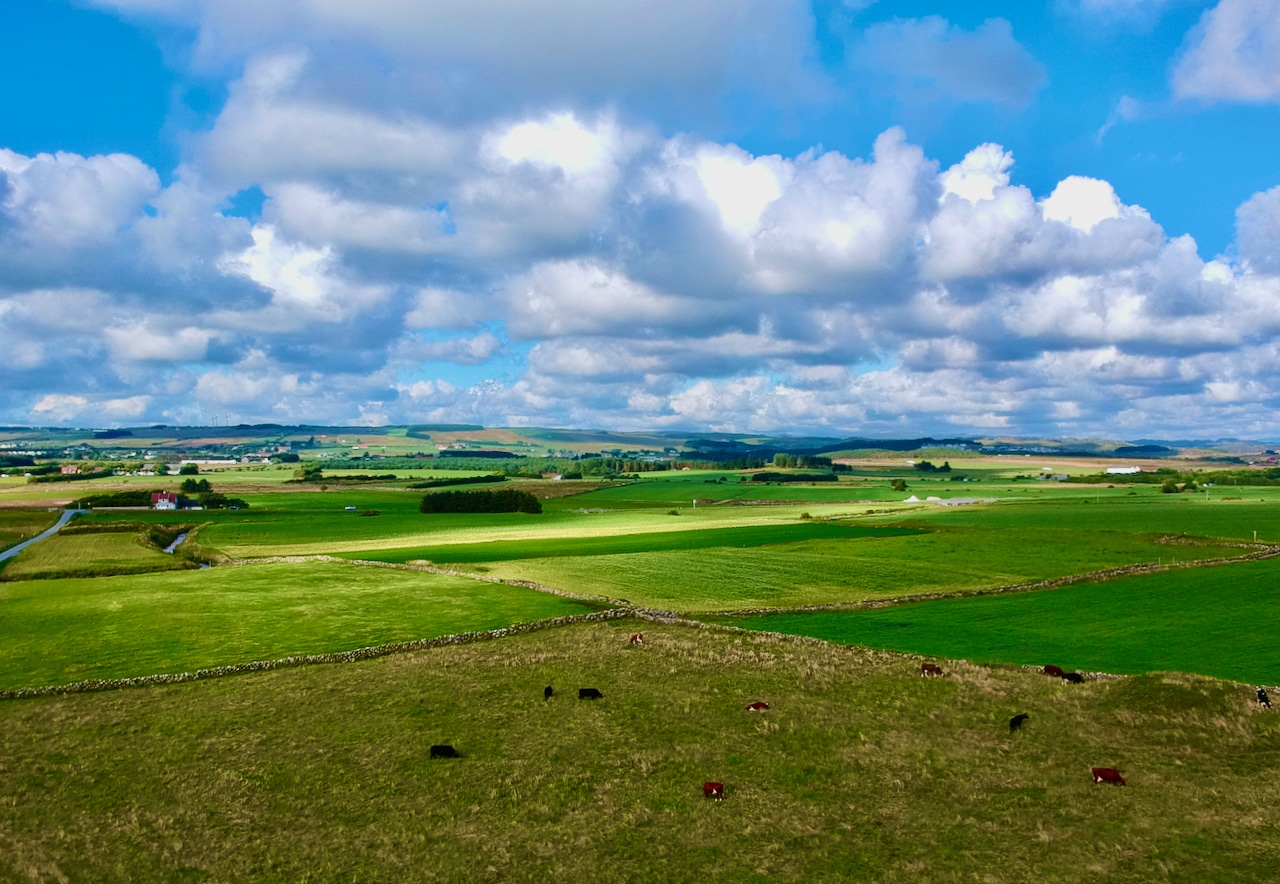 You will also see large parts of the Jæren coast and its many beaches. Orrestranda is considered to be one of the finest. Stretching out across five kilometers, it is also Norway's longest sandy beach. The beautiful white sand may make you believe you are in a far more southern country and practically begs for lazy days of swimming and sunbathing.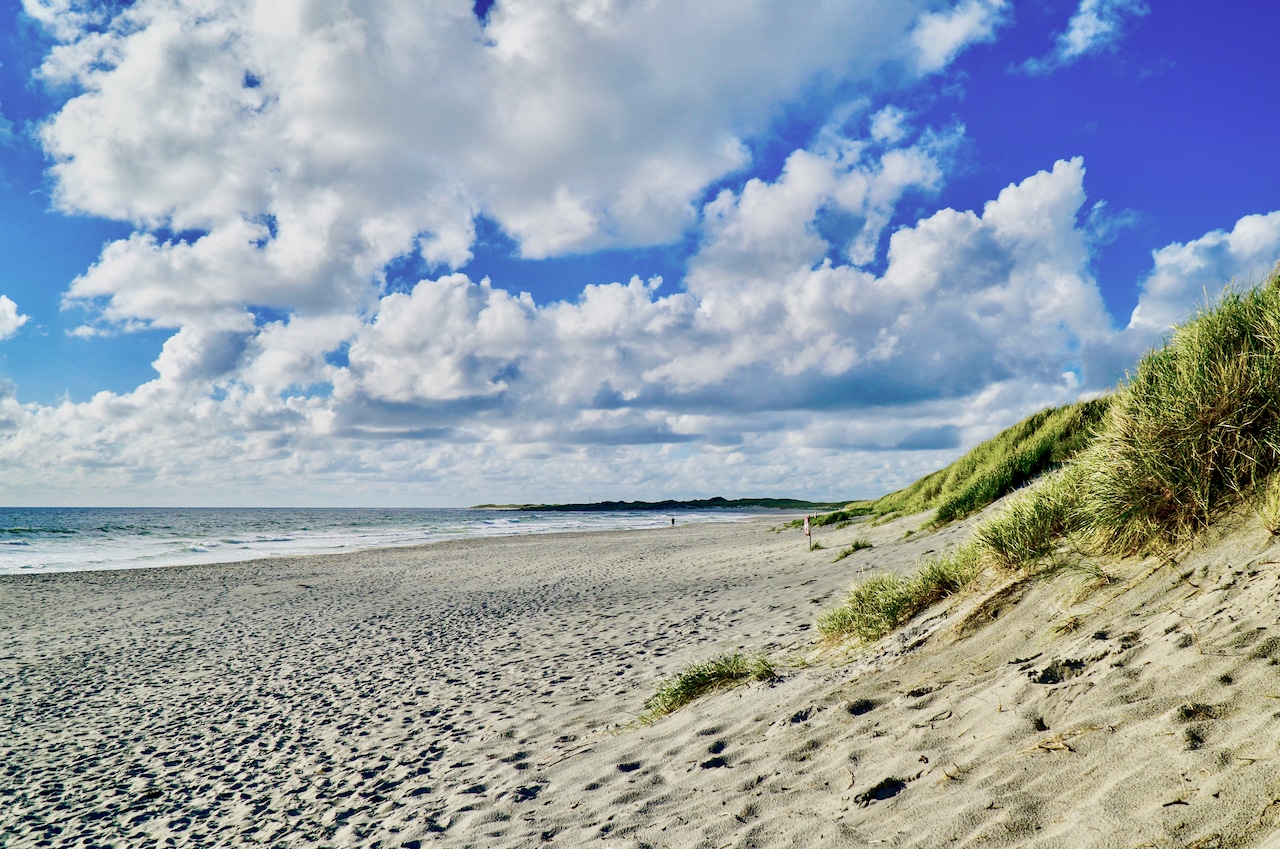 The beaches in Jæren are also known for their good surfing conditions. The slightly experienced can surf here all year round, while beginners will have the most suitable conditions in the summer and autumn.
The Jæren coast has several lighthouses, including Friluftsfyret Kvassheim. This lighthouse was in operation until 1990, and today you can climb into the old headlight, see exhibitions in the lighthouse keeper's house or grab a bite to eat in the café. It is also possible to stay overnight in one of the old buildings called Assistentboligen (the assistant's house).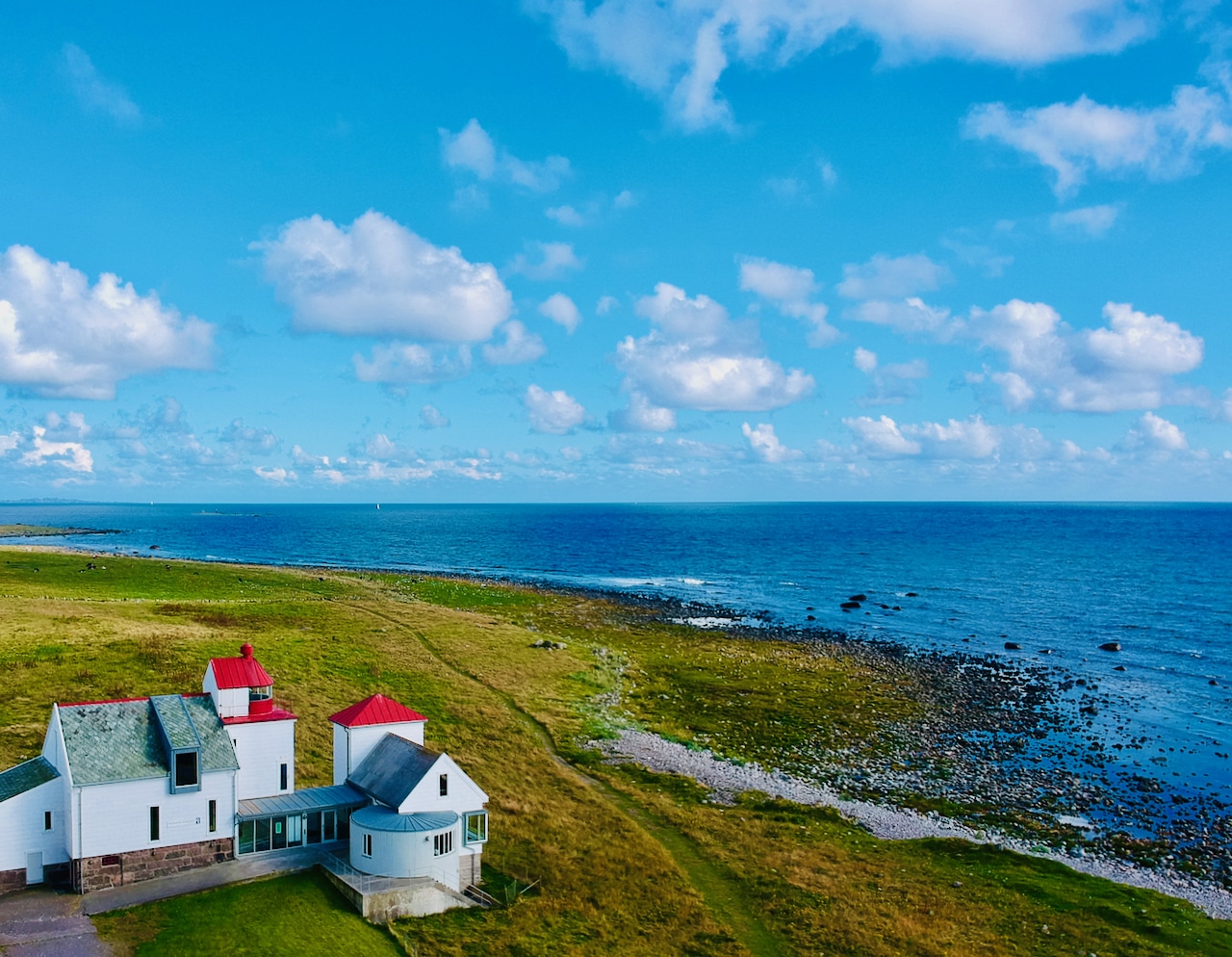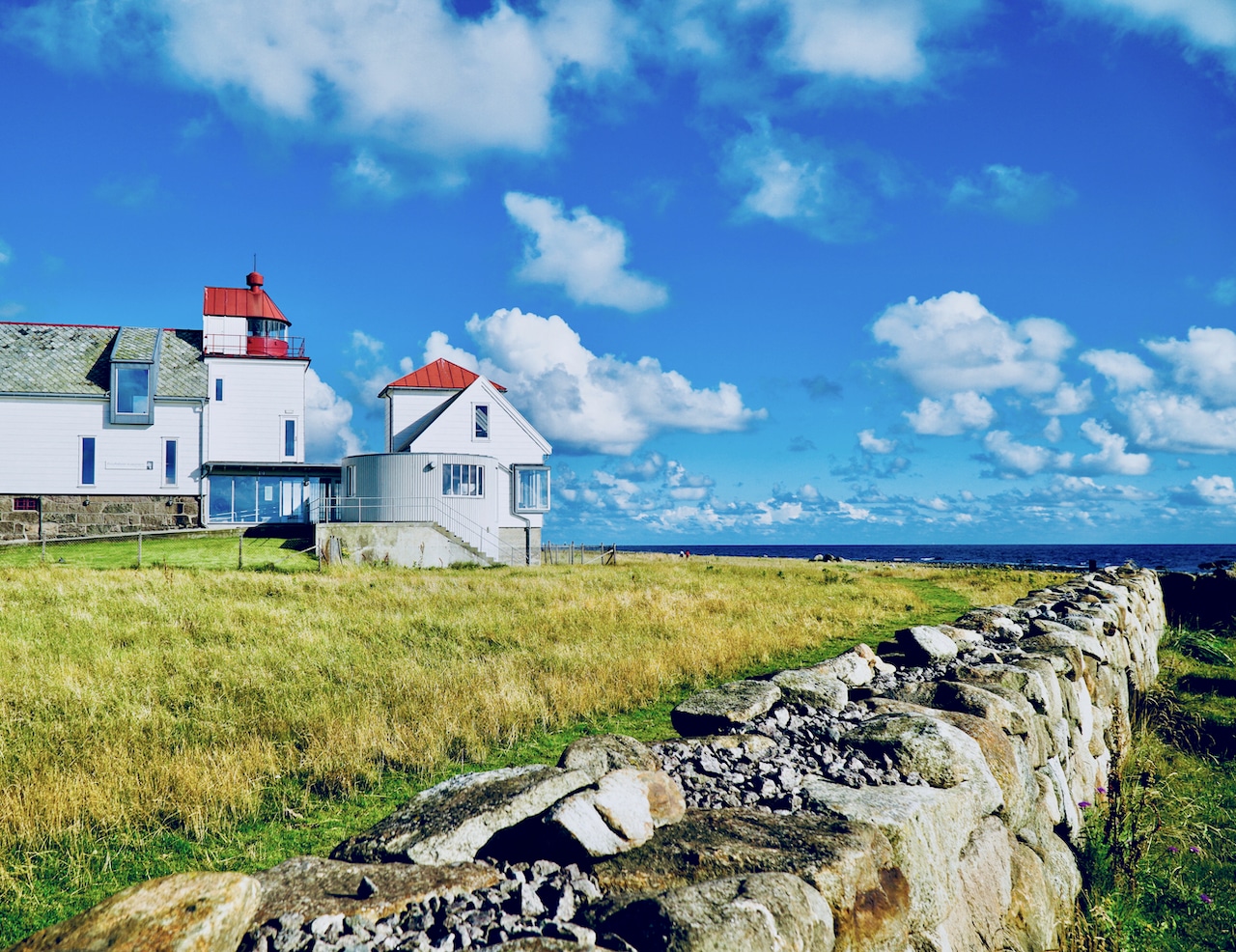 Norwegian Scenic Route Valdresflye – high snowbanks and airy plains
Norwegian Scenic Route Valdresflye offers very different experiences depending on what time of year you drive along it. If you cross Valdresflye in the early spring, the chances are high that several-meter-tall snow banks created by the snow plow will block much of your view. However, this does not mean that you should avoid the road at this time of year. It is a very special experience to drive between walls of snow that can be as high as houses.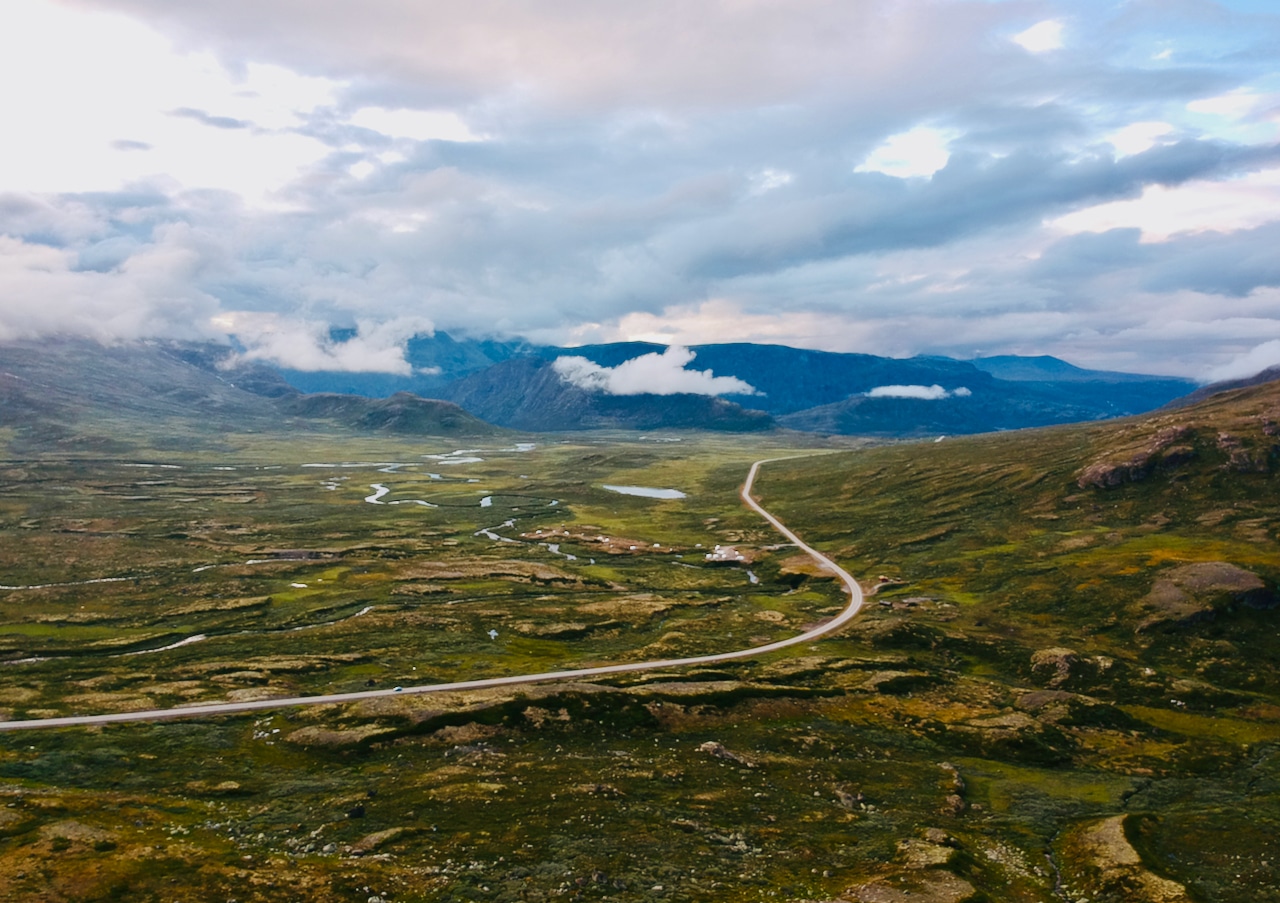 VALDRESFLYE (Norwegian Scenic Route Valdresflye): The road over the Valdresflye mountain plateau is Norway's second highest mountain pass. The highest point on the road is 1389 meters above sea level.
When the snow gives way to the sun during the summer, a panorama with elongated plains and mountains in the distance is revealed. Scattered around in nature you will also find countless stone cairns.
It seems that these were the source of inspiration when the artists Peter Fischli and David Weiss were commissioned to create a work of art that would stand along the road. The result was "Rock on Top of Another Rock," which is located on the site appropriately named Steinplassen (The Stoneplace).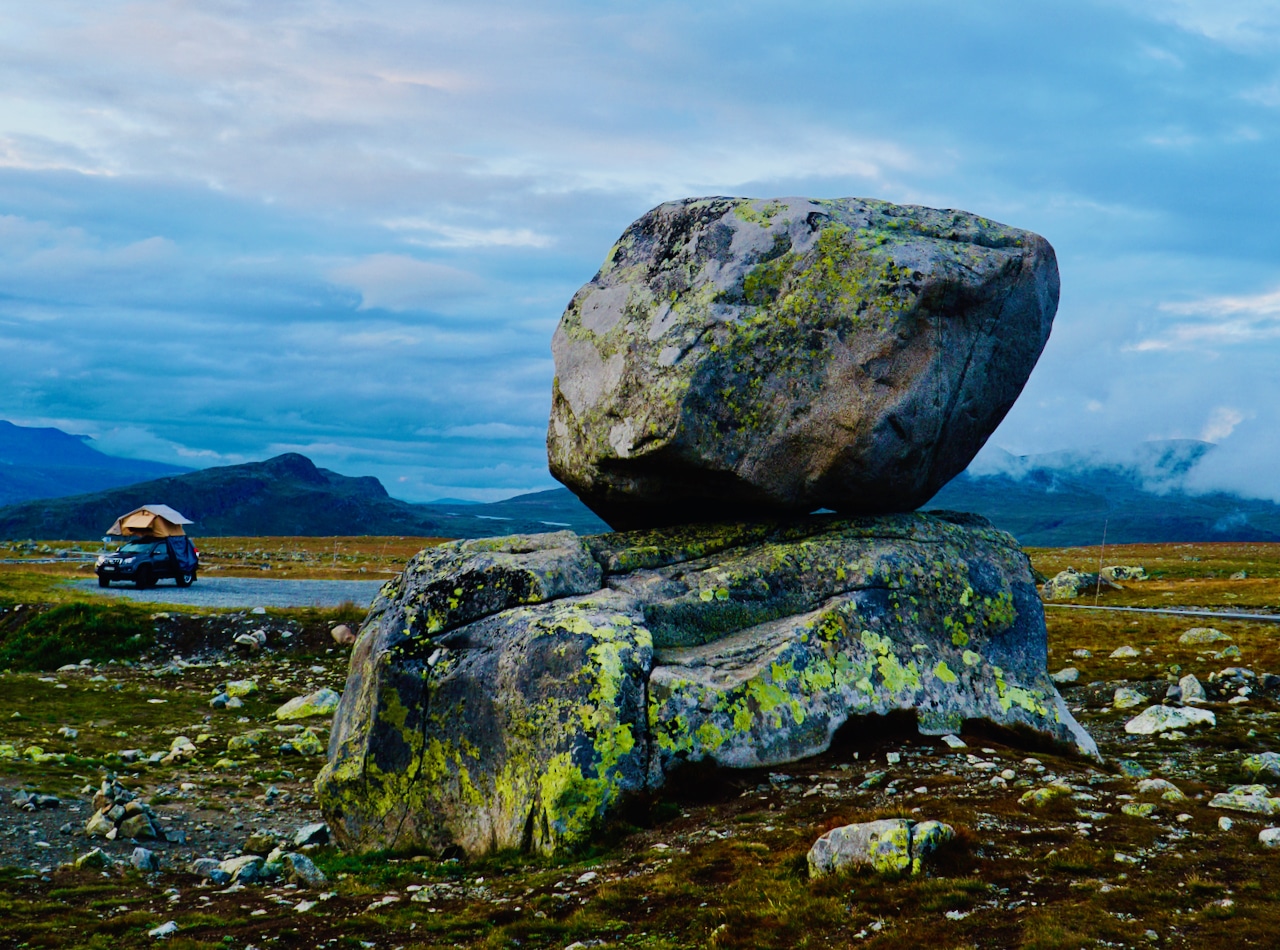 Other nice places to stop along Norwegian Scenic Route Valdresflye are at the viewpoints Vargebakkane and Rjupa. Here you can enjoy a splendid view just a few steps from the road.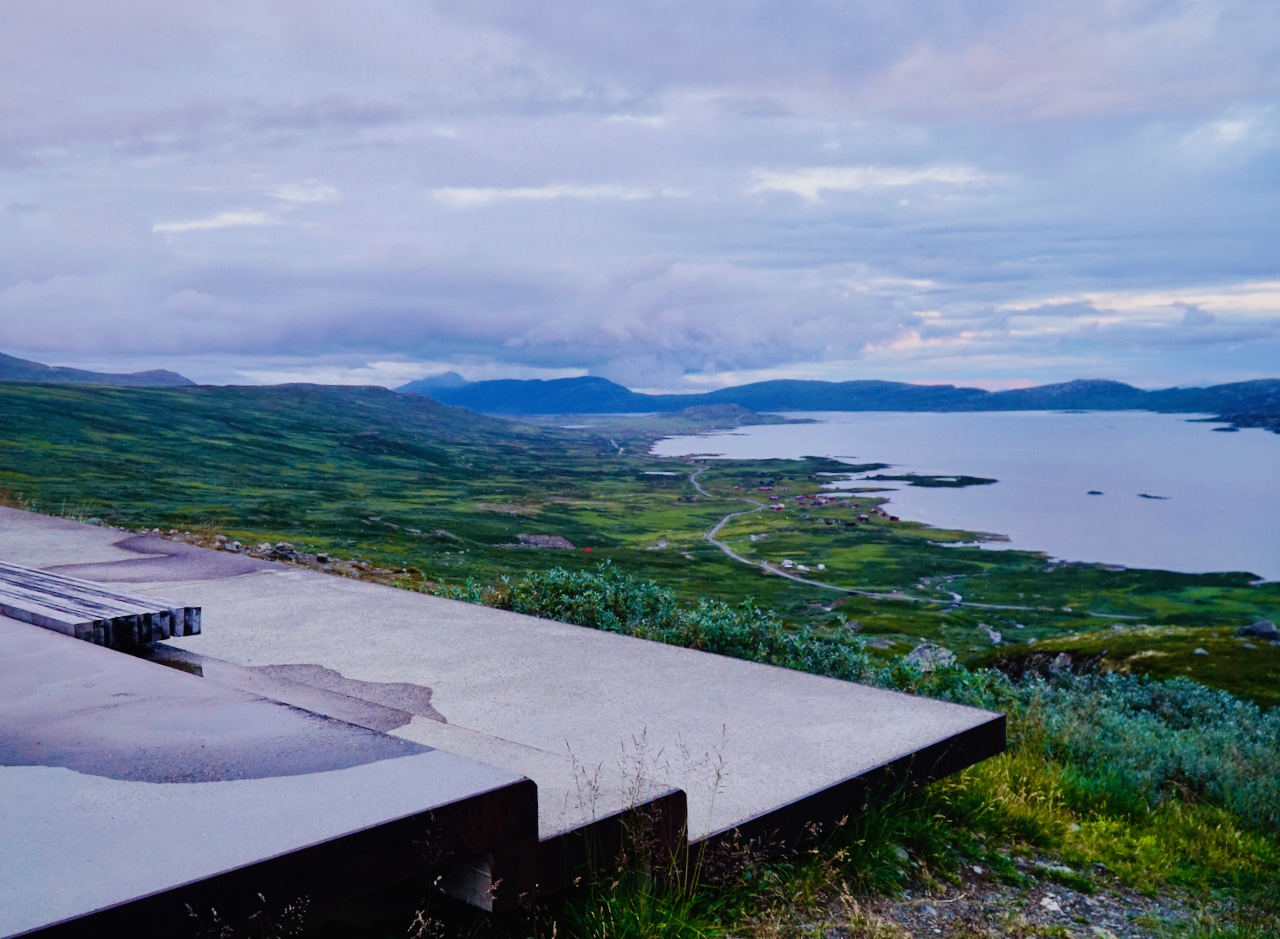 If you put on your mountain boots, you can have some even more intense nature experiences. The route crossing Besseggen ridge is probably the most famous hike in the area, but there are also many other hiking trails and paths to hike on. If you would rather use pedals, you will find very bicycle-friendly conditions along Jotunheimvegen Road. Here it alsmost feels like cycling in a romantic national painting.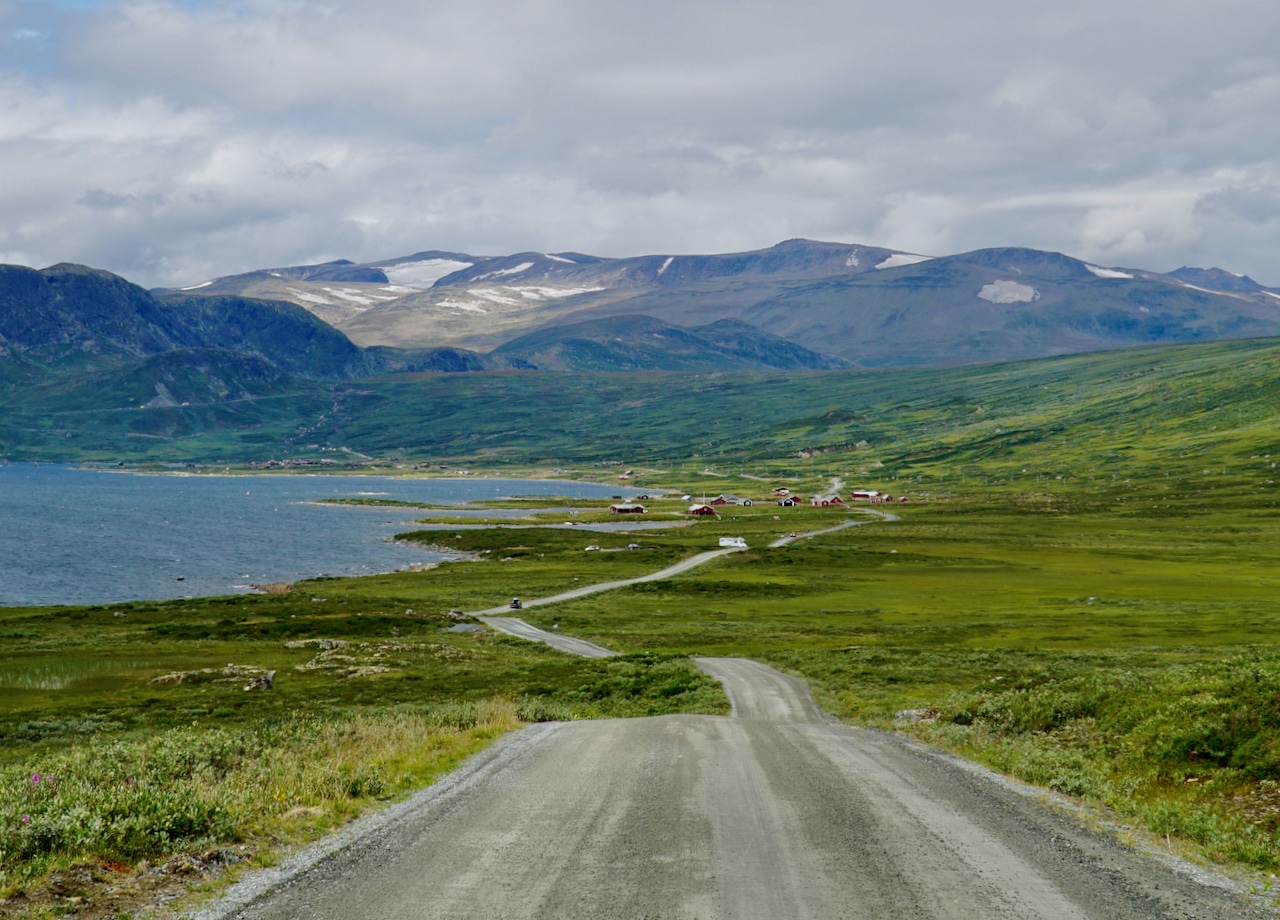 Norwegian Scenic Routes Lofoten and Andøya – chalk-white paradise beaches between mighty mountains
Several of the Norwegian Scenic Routes are located along the coast, and it is perhaps not particularly surprising that you can find scenic routes in both the Lofoten and Vesterålen archipelagoes.
Norwegian Scenic Route Lofoten and Norwegian Scenic Route Andøya both boast magnificent scenery. Here you will find sparkling white beaches that can easily be compared to the most beautiful beach paradises.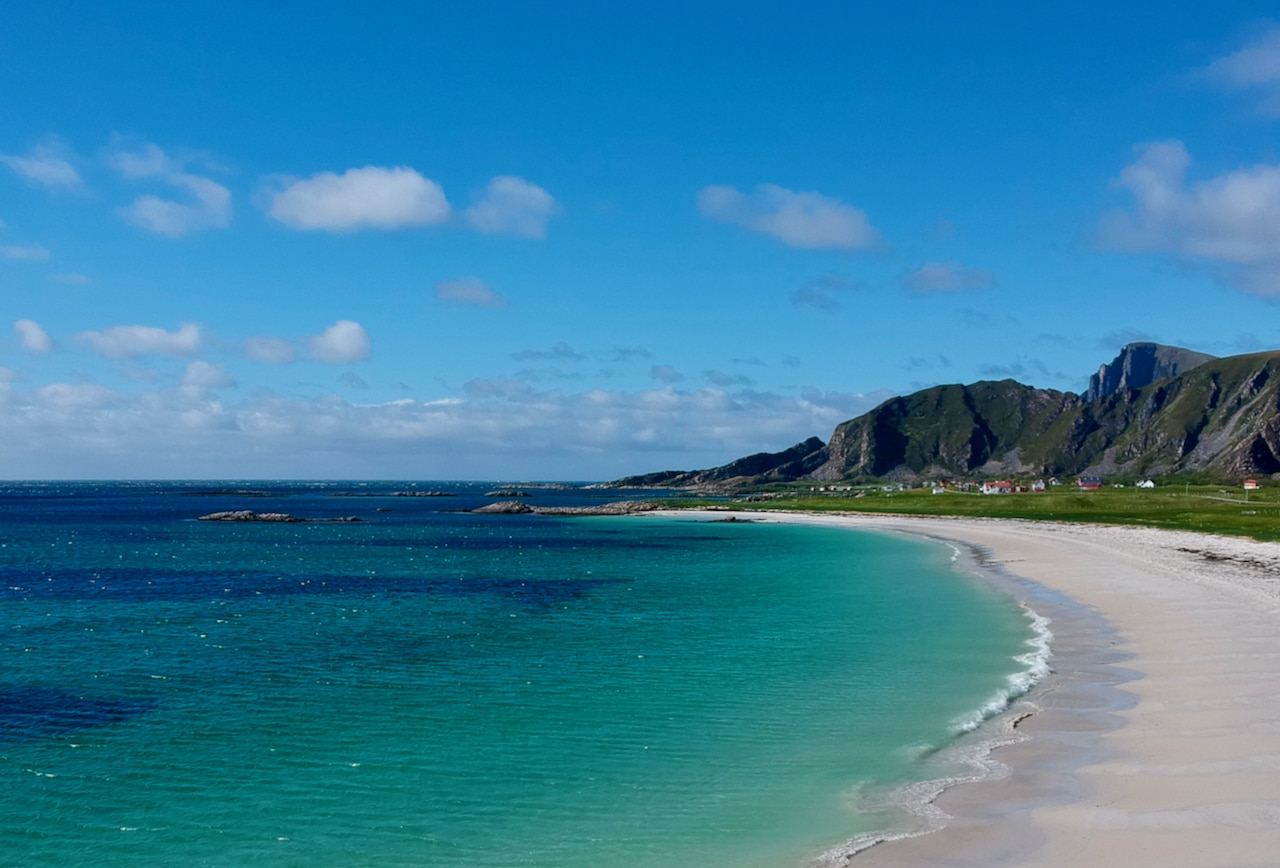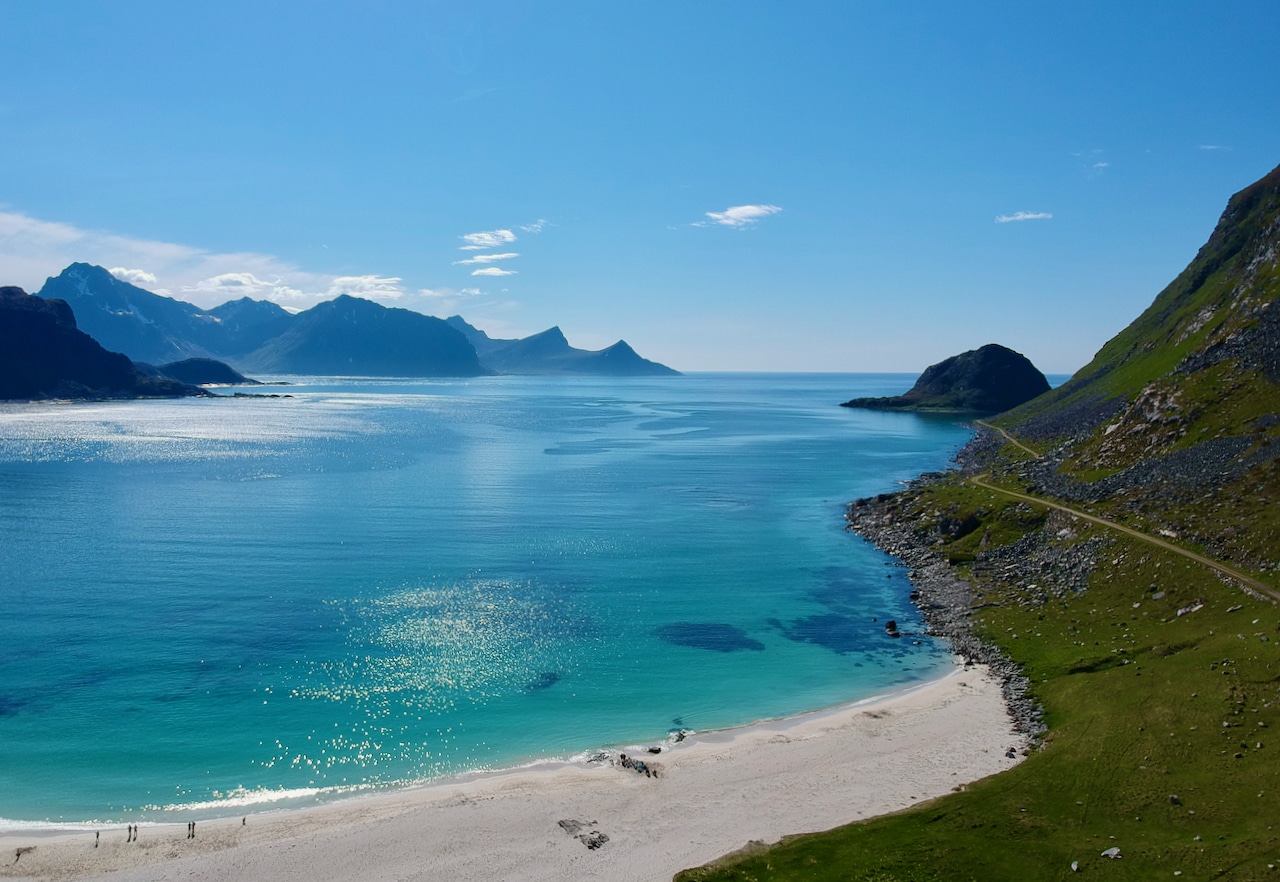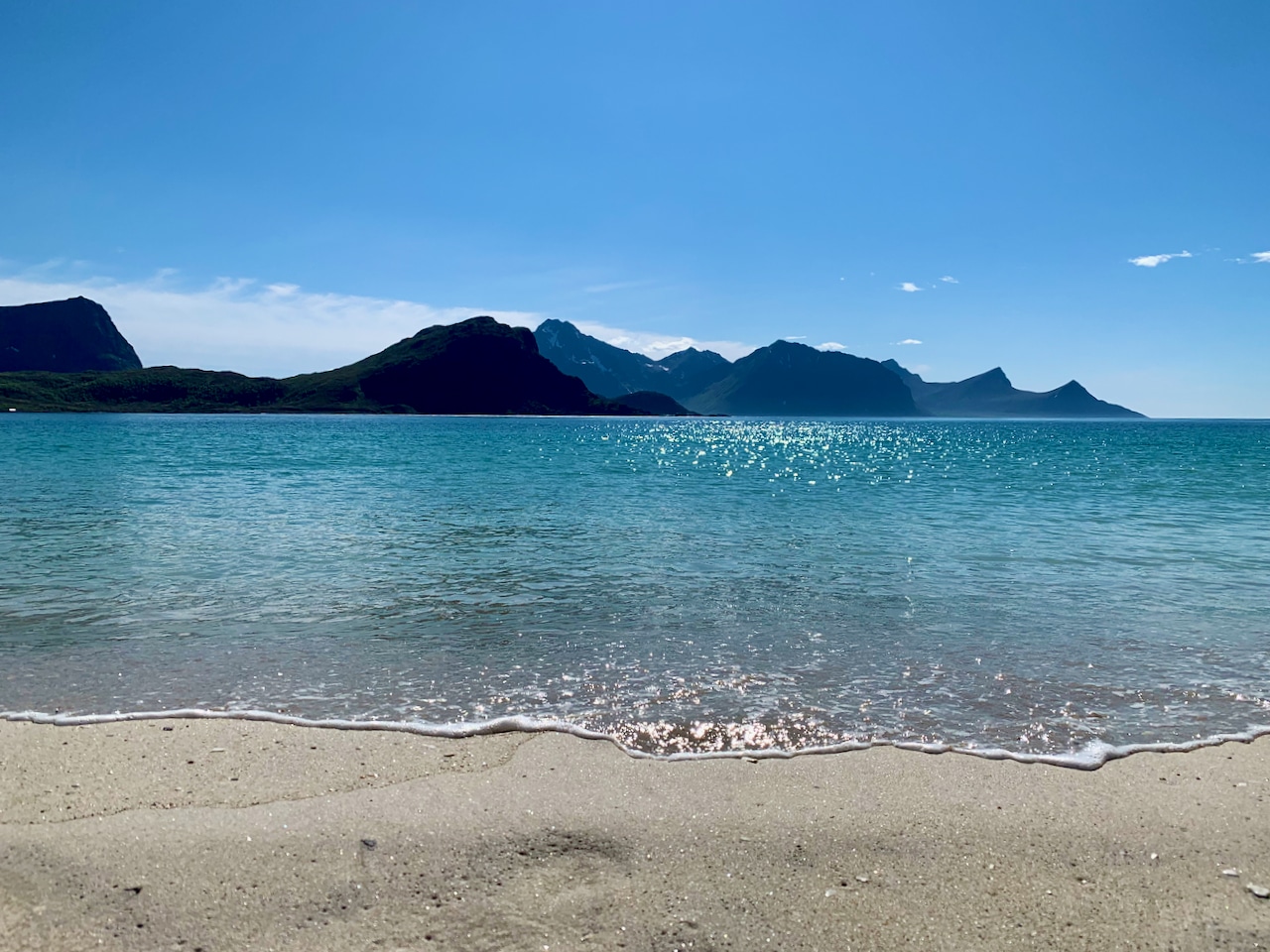 Even if the temperature of the sea does not seem very inviting, this is a dip you certainly won't want to miss. Lofoten offers fantastic diving opportunities, and nature that is as beautiful below as above water. Fortunately, it is also possible to experience this underwater world without much equipment or training. With a dry suit and snorkeling gear you can see fish, sea urchins, starfish, jellyfish, and crabs as well as fluttering kelp forests. It is also exciting to look for "sea butterflies" — tiny marine snails.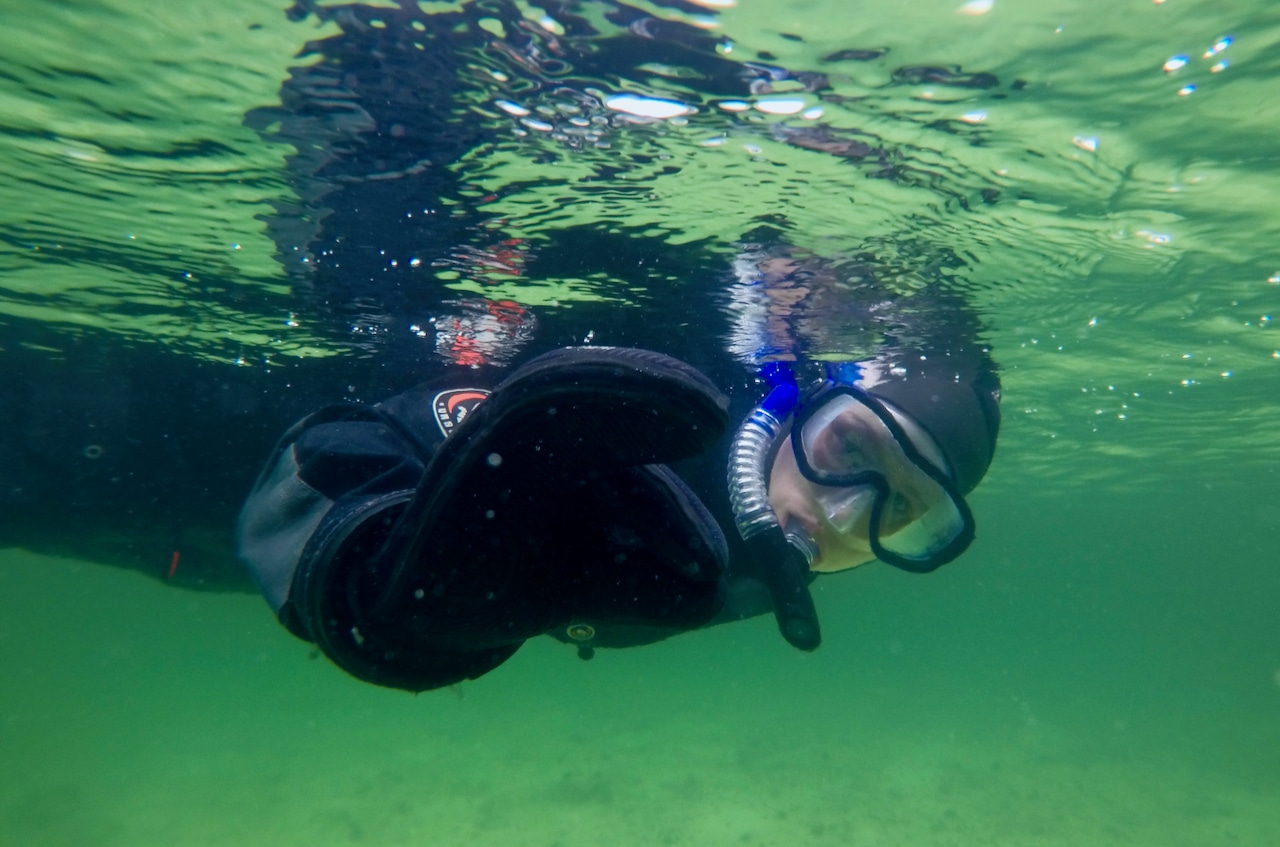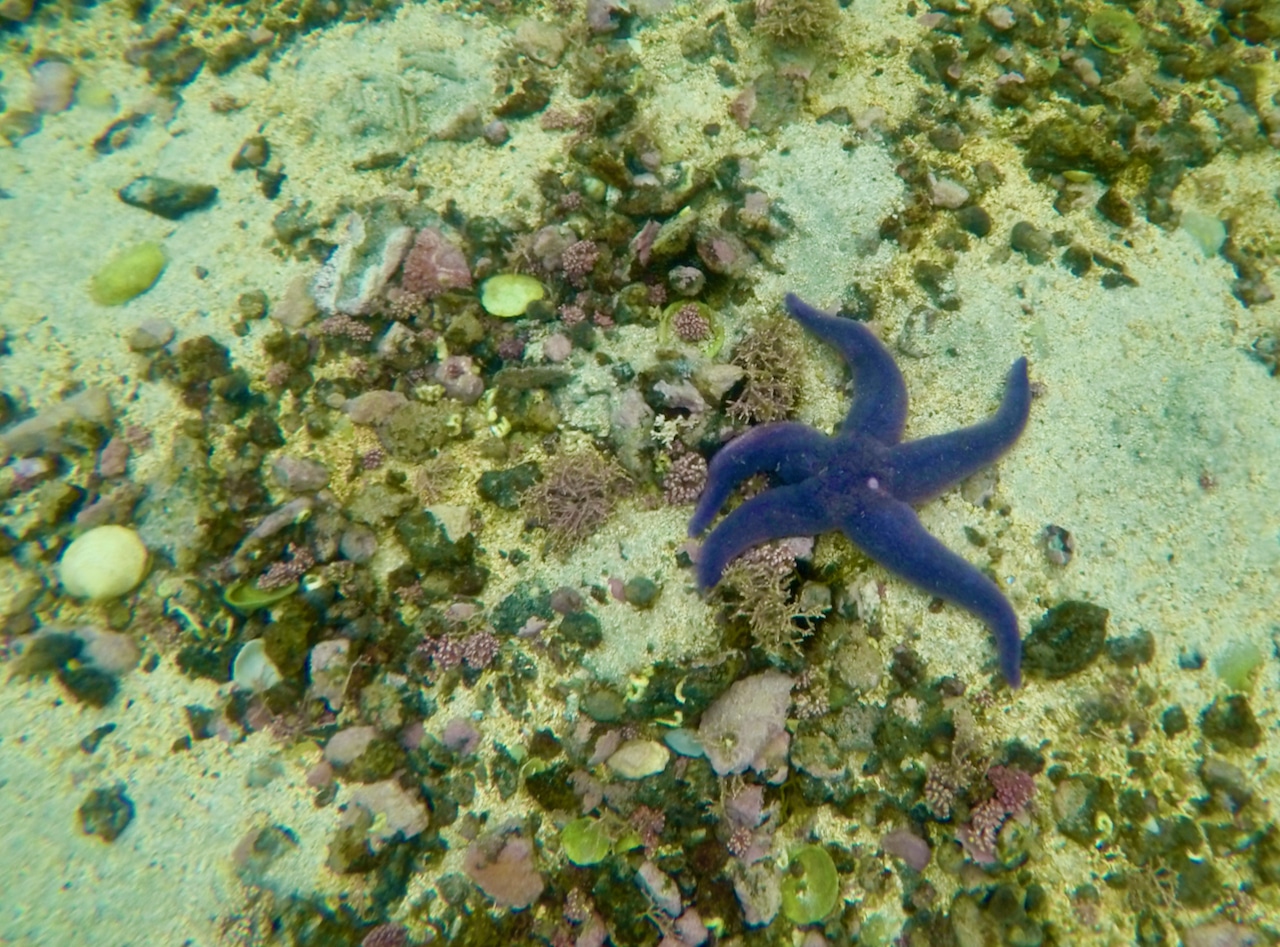 Norwegian Scenic Route Lofoten winds back and forth between deep fjords and towering mountains. At the foot of one of these is the old fishing village of Nusfjord. Here you can get an insight into the coastal culture in northern Norway. If you decide to go here, you should definitely get one of the delicious cinnamon rolls in Hansine's bakery.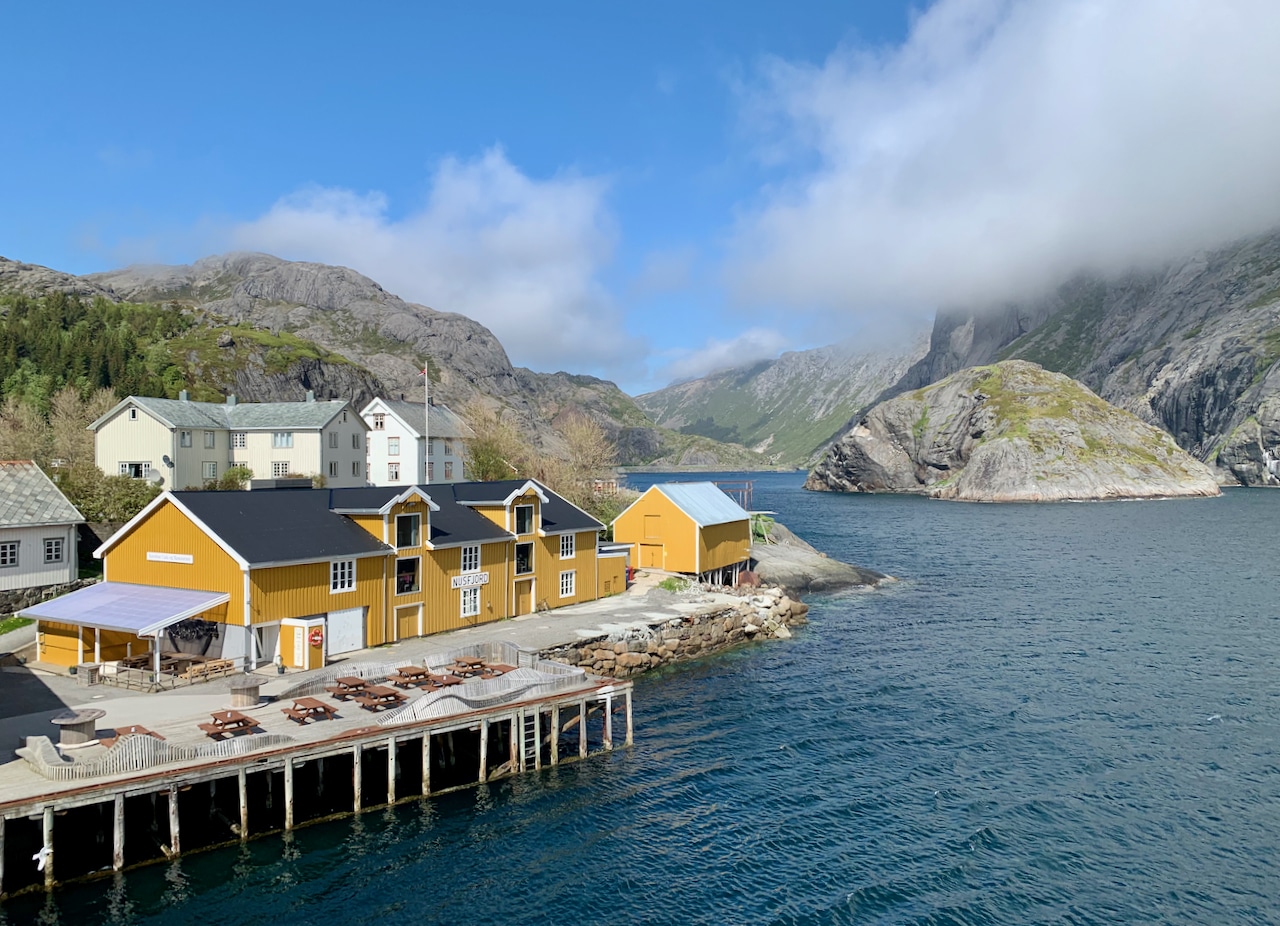 Lofoten is a very popular destination. If you want slightly calmer conditions on the road, you should rather consider taking the trip along Norwegian Scenic Route Andøya. The nature here is no less spectacular than in Lofoten, and far less traffic makes it easier to stop along the way.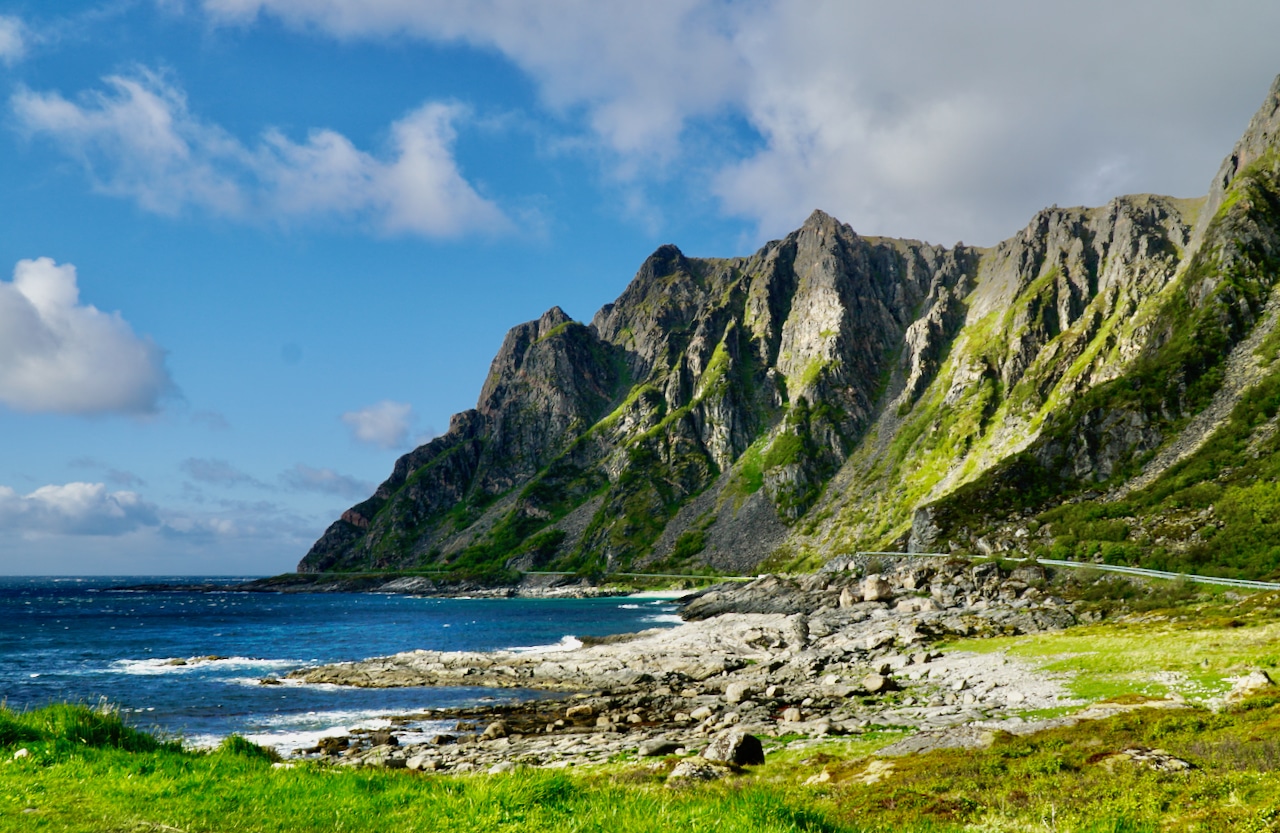 One of the most interesting places to visit along the Norwegian Scenic Route Andøya is the picnic area at the rock formation Bukkekjerkja. Here you will find benches and restrooms. The most striking thing is the restrooms, where tourists can use the facilities while looking out over the sea through large panoramic windows. However, there is no need to be shy — mirrored glass windows ensure that no one can look inside.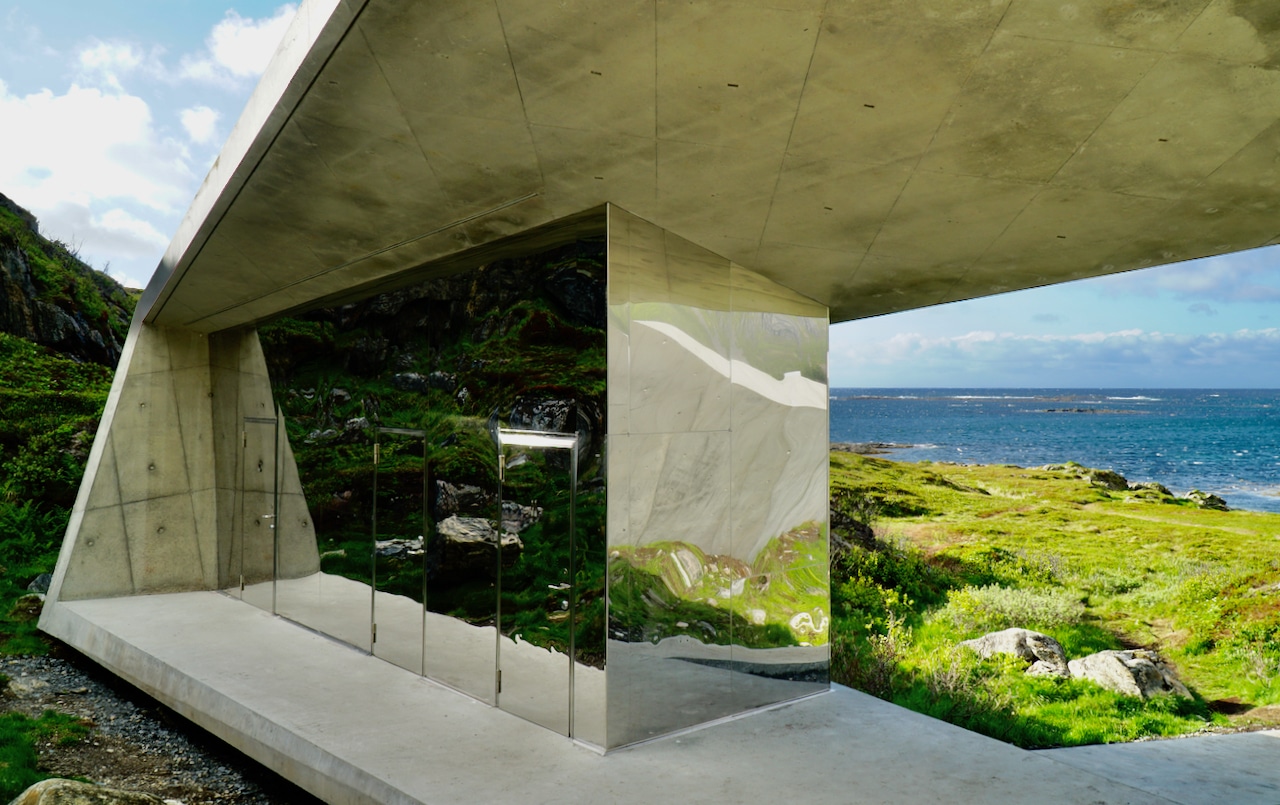 A trip to Andøya can also be combined with other activities such as whale watching or a visit to the learning and experience center Spaceship Aurora.
Tips
If you plan to drive one or more of the Norwegian Scenic Routes, make sure to set aside plenty of time. There are countless attractions and you will want to make frequent stops.
You should also get off the main roads and explore the smaller side roads. One of the most fun things about road trips is scouting the area for hidden gems.
With 18 different routes to choose from, you might wonder which one to pick. Our answer would be "all of them!". However, if you have to choose only one, we suggest the Norwegian Scenic Route Helgelandskysten. This stretch of road showcases Norway in the best way possible and it is in our opinion one of the most beautiful places in the world!