Last updated September 2019
As a tourist in Siem Reap in Cambodia, it is impossible not to get struck by the stark contrasts in the city. You will find five-star hotels next to primitive residential houses and shelters. With such poverty at your feet, it is easy to feel powerless. But can you, as a tourist just traveling through Siem Reap, still make a meaningful contribution?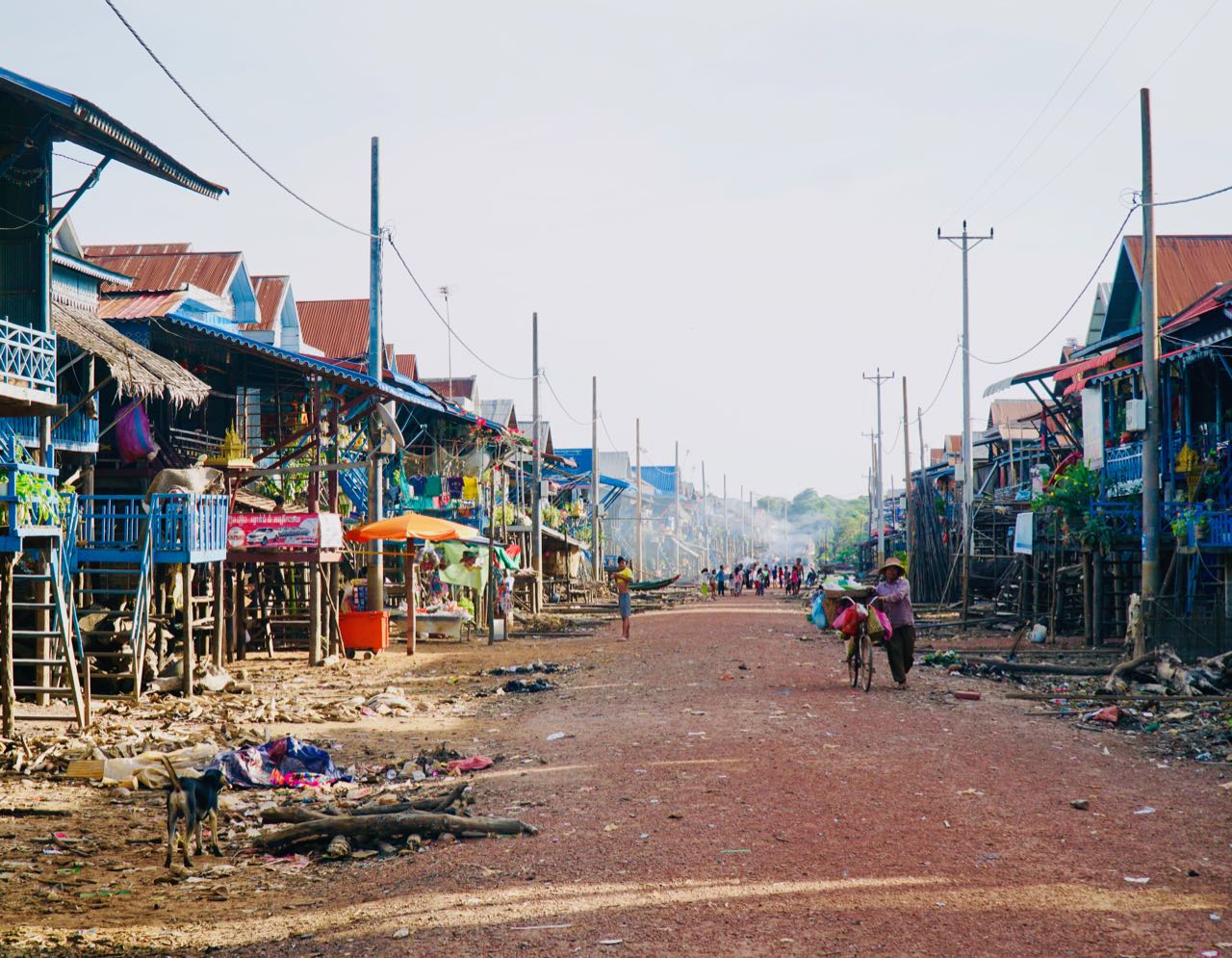 The answer is "definitely." In Siem Reap, there are several initiatives set up to help and support the local inhabitants that are easily accessible by tourists. The projects cover areas such as education, work training, landmine searching and environmental protection. We have put together a small list of some of these projects. This list is by no means a complete guide but includes places we visited during our trip to Siem Reap in November. All of these projects made a very positive impression on us.
So, what can you do?
1. Eat at HAVEN Restaurant
HAVEN is a training restaurant for vulnerable young adults who come from orphan homes or poor communities around Siem Reap. In addition to training them in restaurant work, HAVEN helps the young adults develop their general skills so that they can lift themselves out of poverty. HAVEN also provides housing, food, and health support for their trainees. Each year, around 15 young adults receive work training at the restaurant.
We dropped by HAVEN for lunch. The restaurant was true to its name – the facilities had a remarkably peaceful atmosphere. We sat down in the lush garden and had a delicious, fresh meal served by the trainees. They were slightly shy but very attentive and hospitable.
Practical information and tips:
HAVEN is a popular restaurant, so we recommend reserving a table in advance.
The restaurant is cash only.
HAVEN is open for lunch from Monday to Saturday, 11.30 AM – 3 PM (the kitchen closes at 2.30 PM), and for dinner from Monday to Saturday, 5.30 PM – 10 PM (the kitchen closes at 9.30 PM).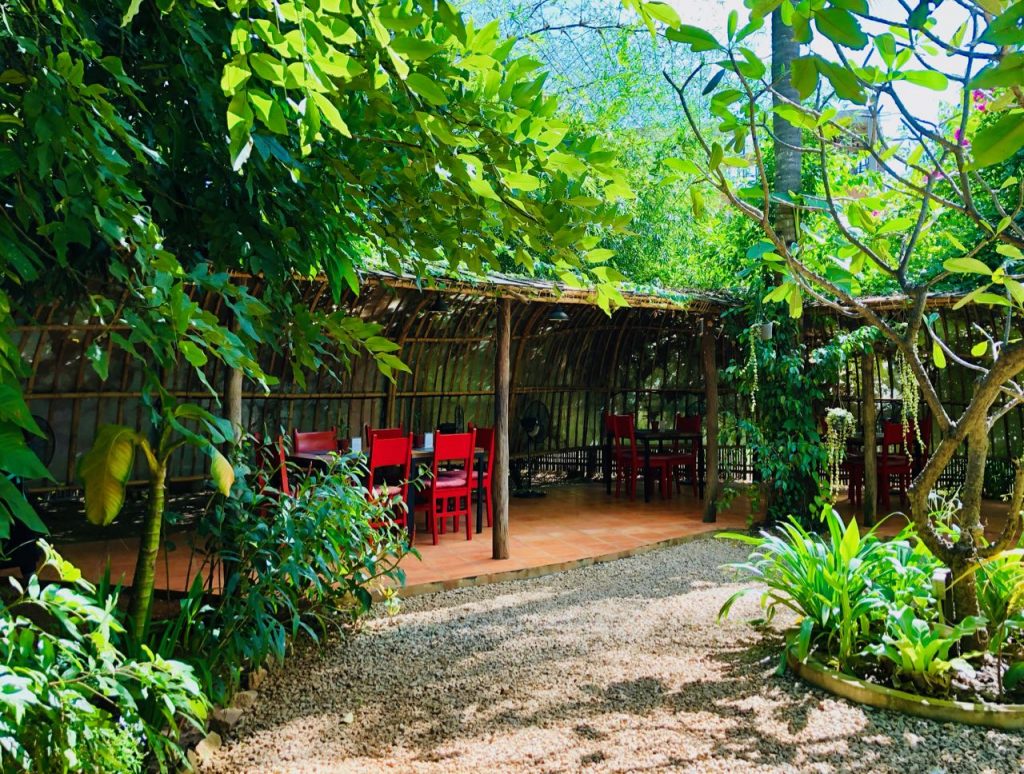 2. Go on a tour with Ox Cart Adventure Tours
Ox Cart Adventure Tours is a company based in Siem Reap, offering tours in and around the city. Part of the profits go to supporting 25 families in the small village of Chreav, located 7 kilometers outside of Siem Reap.
We went for an ox cart ride in Chreav village and spent an unforgettable afternoon in the Cambodian countryside. The tour lasted about 2 hours and ended at an open field with magical views of the sunset. The experience of being in the remote countryside with the sun going down over the rice fields was truly magical.Click here to see pictures and read more about our ox cart tour.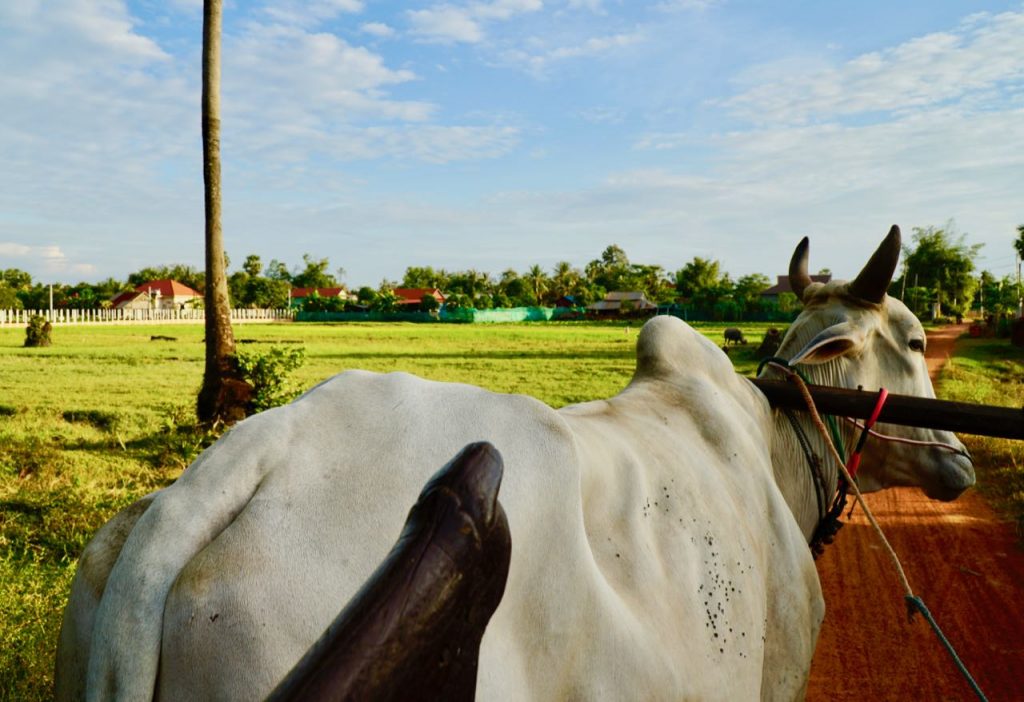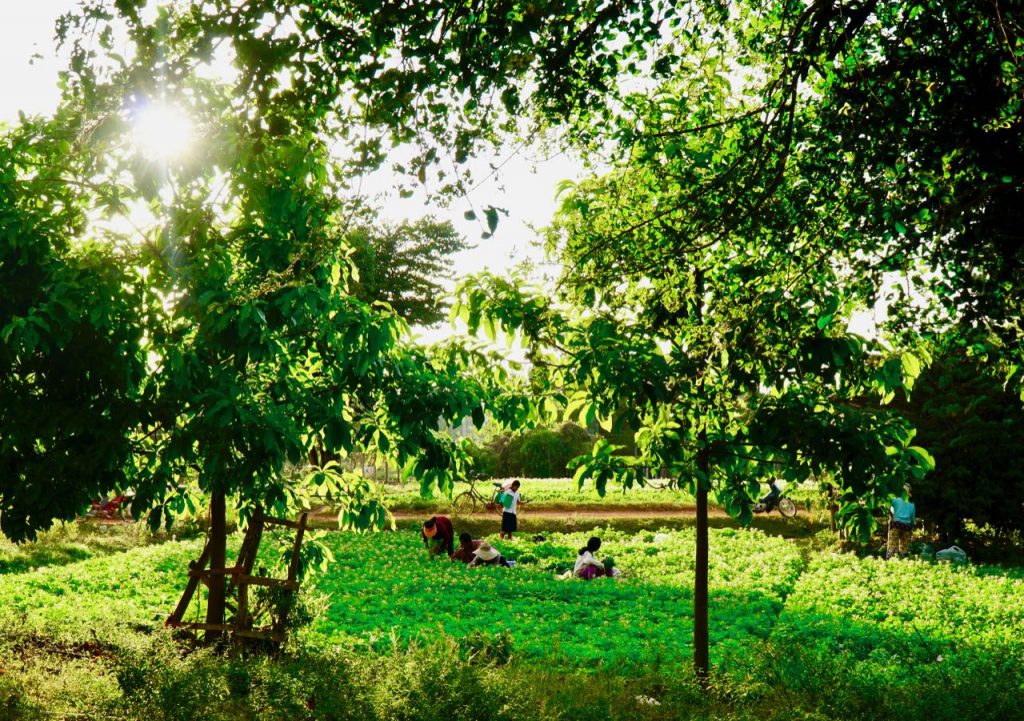 3. Go shopping at Smateria
Smateria is a business that sells bags and accessories made from upcycled and recycled materials. They started out in a small garage space in 2006 and now have several shops in Siem Reap and Phnom Penh.
In addition to their focus on producing environmentally friendly goods, they also provide employment for vulnerable groups. About 80 percent of their employees are women, who are given on-site child care, double maternity leave and health insurance.
We bought several stylish and colorful items such as make-up bags and computer bags from Smateria. These made for excellent gifts and were very well received by our family and friends.
Practical information and tips:
Smateria has a store conveniently located at Siem Reap Airport.
Smateria also has an online store.
Link to Smateria store locater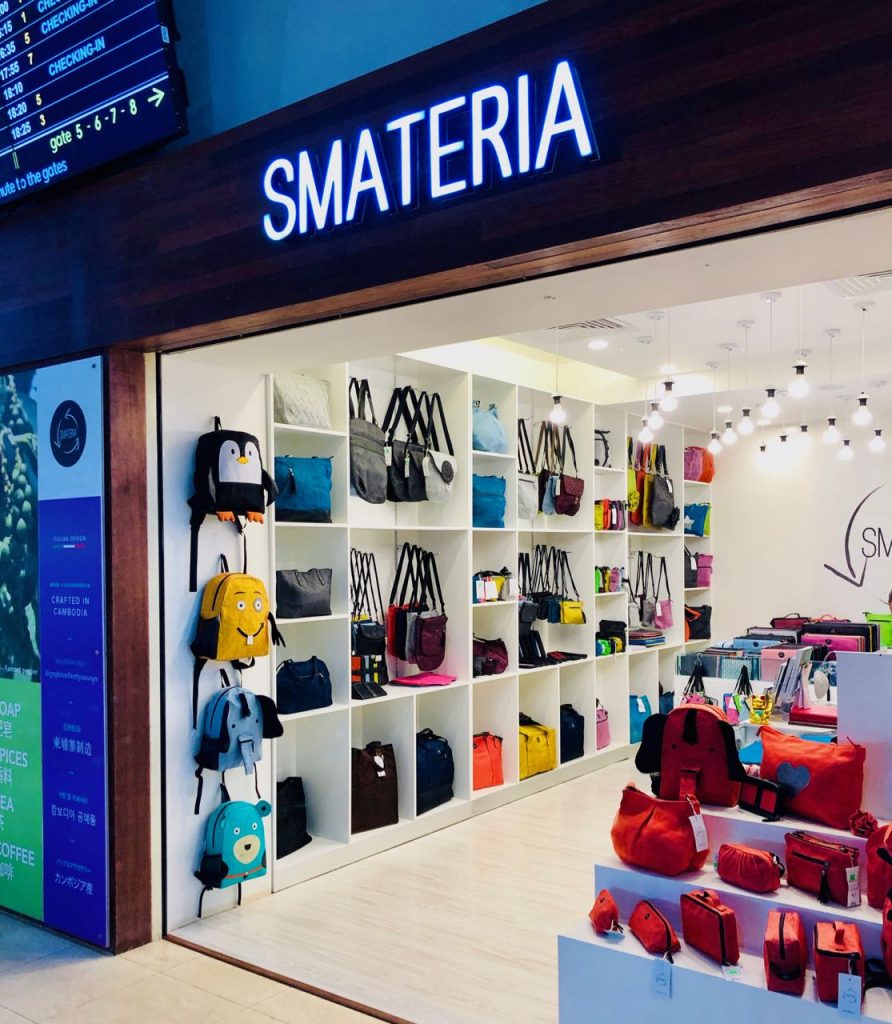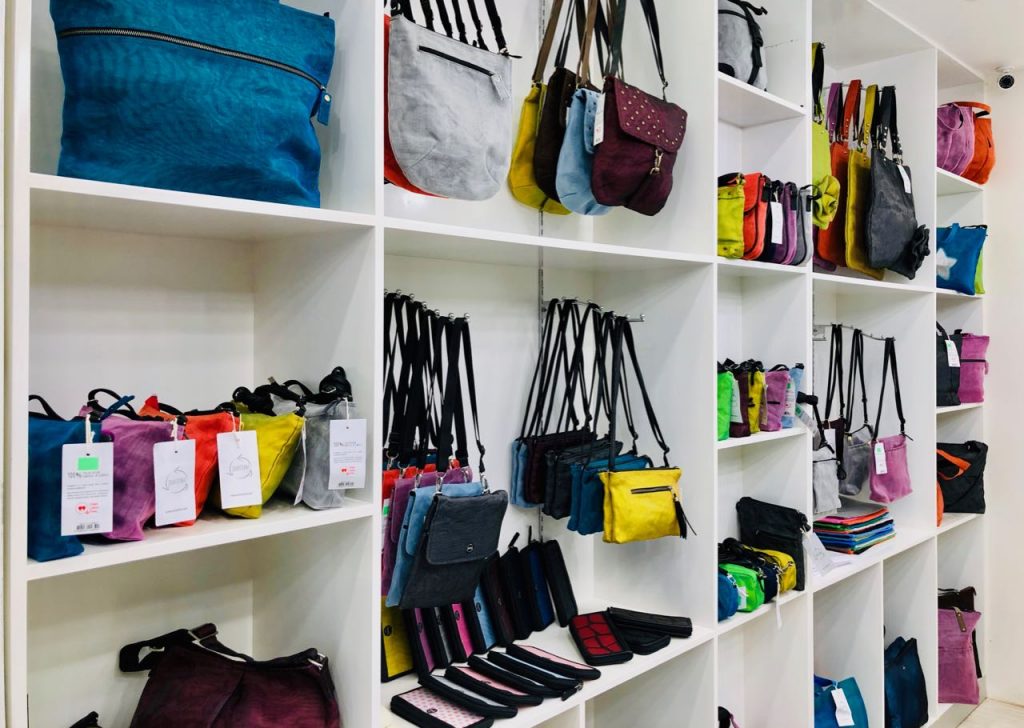 4. Learn about landmine detection and meet the HeroRATs at APOPO Visitor Centre
APOPO is a global non-profit organization that uses rats to search for landmines. Landmines are sadly still a huge threat to the population of Cambodia. Areas suspected of having landmines cannot be used for farming or housing. It is therefore extremely important to clear more areas of landmines, both to eliminate health hazards and to increase economic benefits.
In APOPO's visitor center in Siem Reap, you will learn about landmines and see a live demonstration of how the HeroRATs work to detect explosives. The profits from the center go to the landmine clearing projects.
We spent a few eye-opening hours at the visitor center and fell in love with the small heroes with sensitive noses and wise eyes. Click here to read more about our visit to APOPO's Visitor Center in Siem Reap.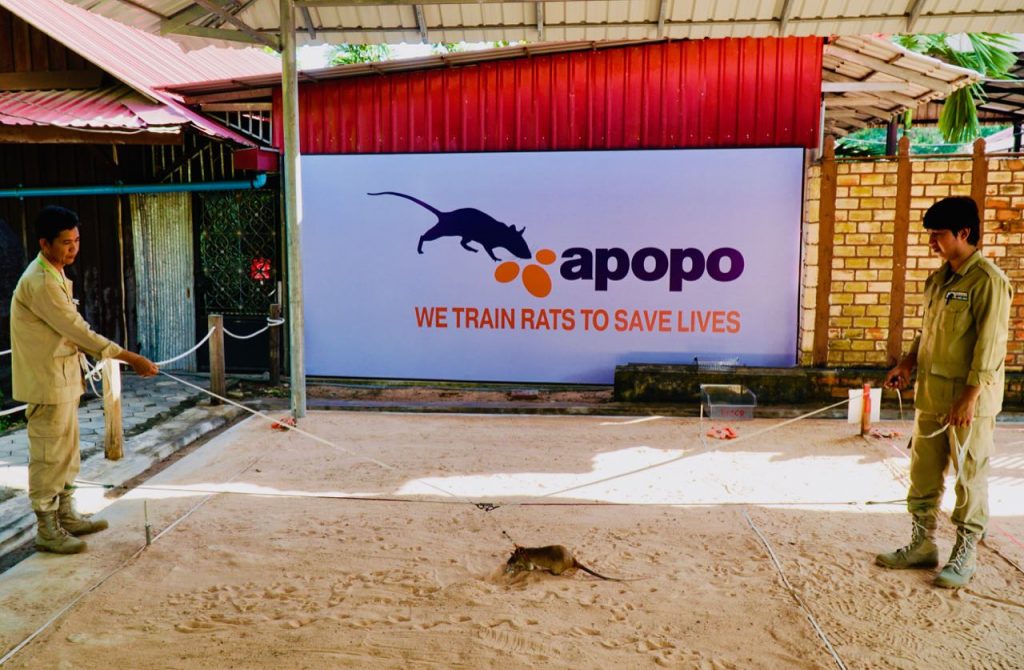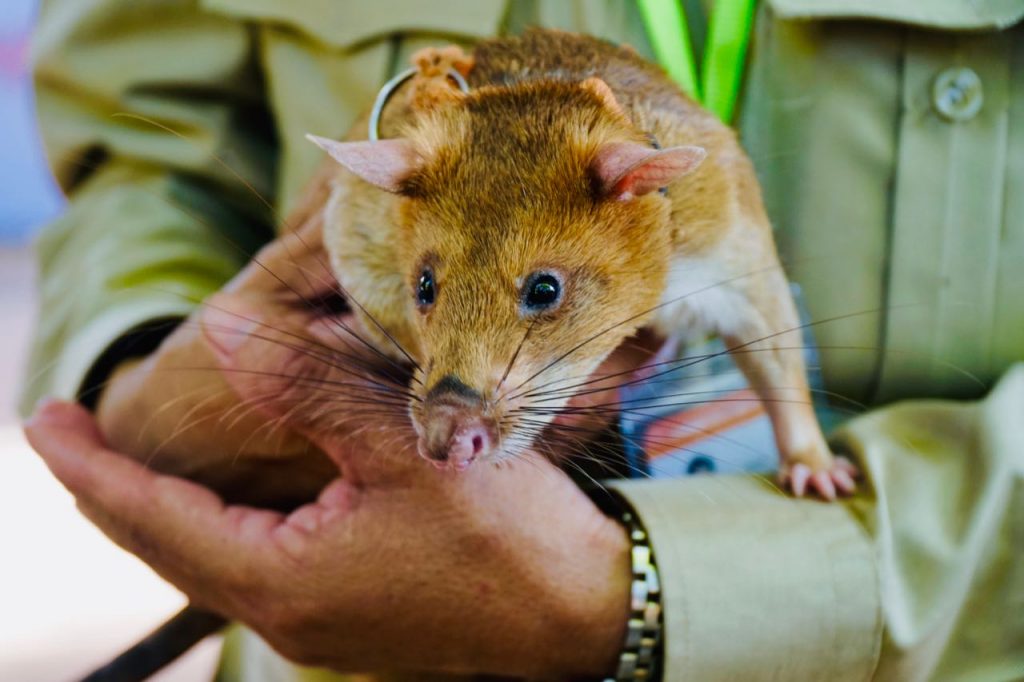 5. Make a donation to The Ponheary Ly Foundation
The Ponheary Ly Foundation gives kids from poor families access to education. The foundation was established in 2005 by Ponheary Ly from Cambodia and Lori Carlson from Canada. Since then, the foundation has supported almost 3000 children and youth with education, food and health services. The foundation is entirely based on private donations.
During our visit, we were lucky enough to meet Ponheary and Lori. We were so impressed with their work that we felt rather star-struck when meeting them. Ponheary and Lori told us that the organization's focus nowadays is to provide youth with scholarships for higher education. Cambodia has a lack of doctors and engineers (among other professionals), and both of these fields have very costly programs. We would therefore like to encourage all our readers to make a donation to The Ponheary Ly Foundation!
Practical information and tips:
There are different ways to contribute to The Ponheary Ly Foundation. Read more about how you can get involved HERE.
Other ways of supporting the foundation include working as a volunteer, sponsoring student excursions and making cash donations.
Note: Giving money directly to children begging or selling things in the streets encourages them to beg rather than attend school. If you wish to help them, it is better to donate to an organization working on improving living conditions in Cambodia, such as The Ponheary Ly Foundation.
Link to Ponheary Ly Foundation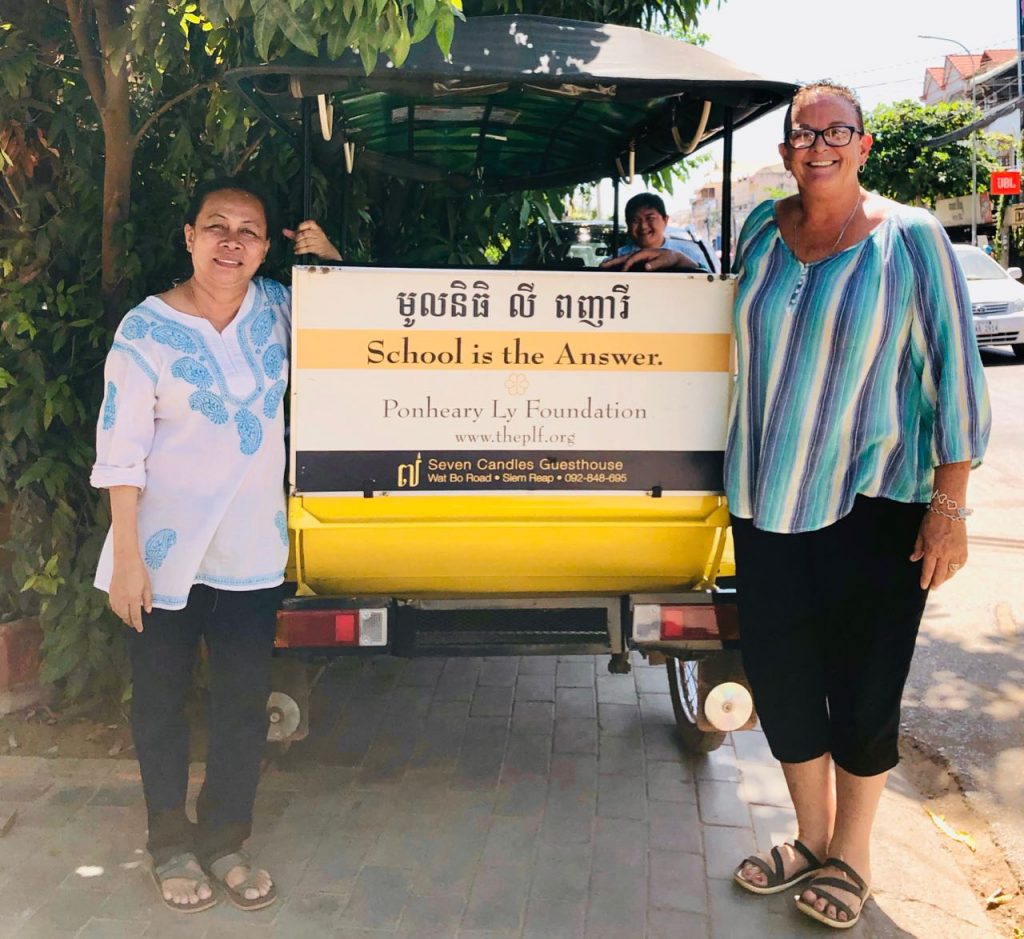 *We visited all the places in this post on our own initiative.