Last updated June 2023
High in the valley of Dalen lies the Rui farm. We visited Dalen on our 10-day road trip in Norway and set out to see this quite famous farm with a charming history.
To get to Rui, you have to climb up the steep valley side from the village Dalen. The trail is challenging as you ascend over two hundred meters in one kilometer. However, your hard work is rewarded when you arrive at Rui and can enjoy the views and tranquility of the small, quaint farm.
Update: Since we first visited the Rui farm in 2017, the original trail has been improved by Nepalese Sherpas, and a staircase with over 800 steps has been built.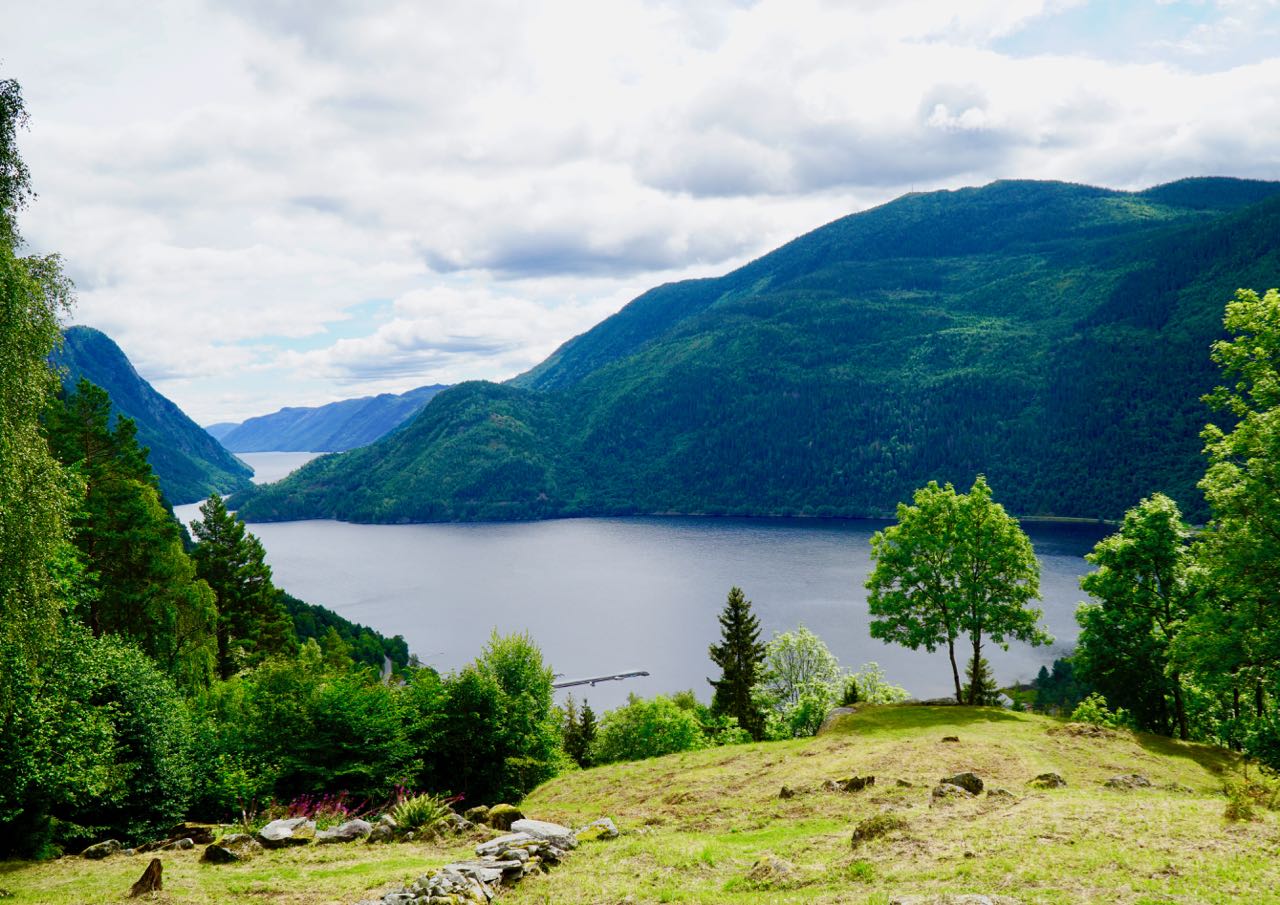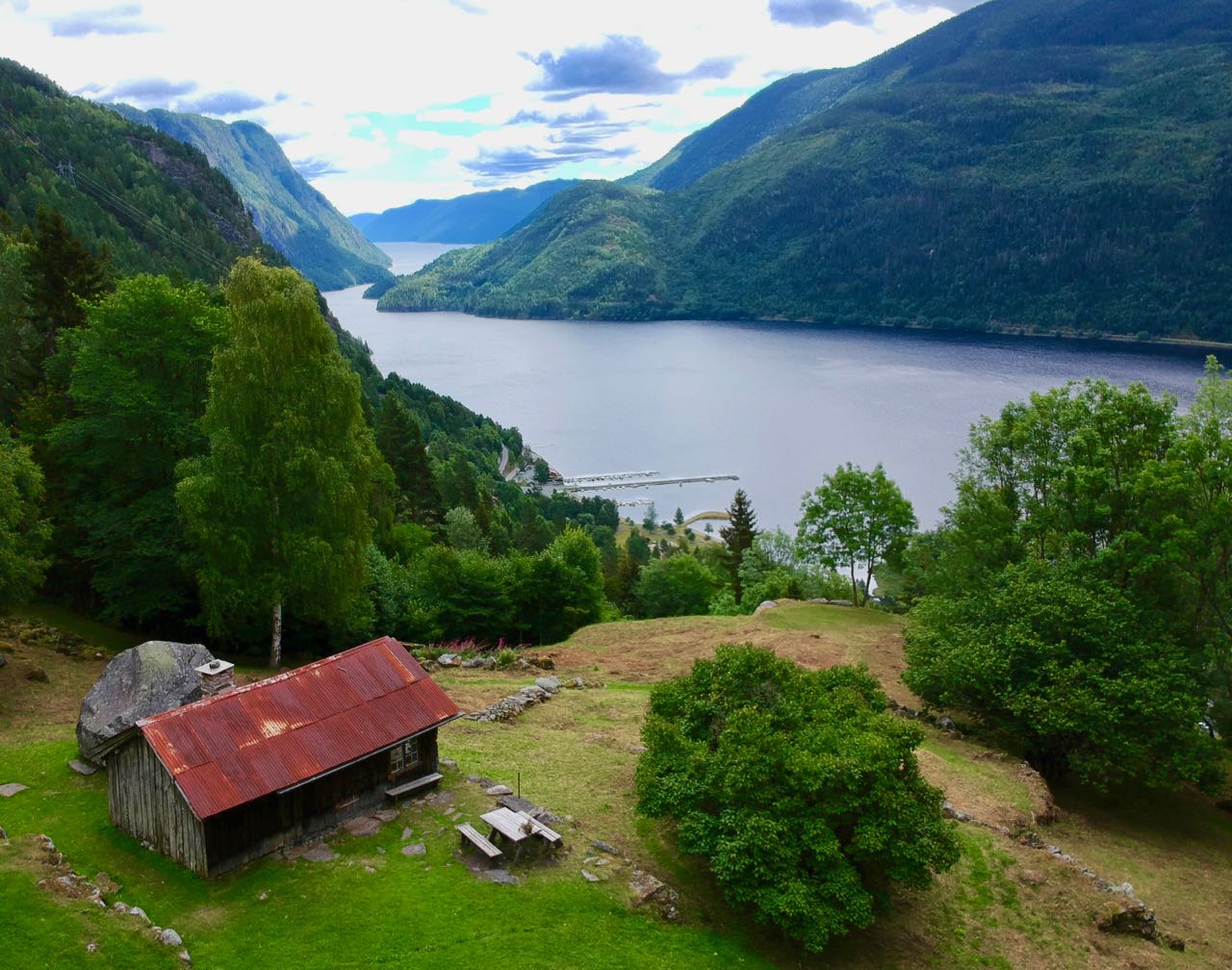 The Rui farm is known for the two sisters who lived there. Ingerine and Gurine Schwenius lived on the farm from their birth until old age, when they were moved to a care facility in Dalen. They chose a very simple life without modern aids and held on to this way of living despite the development of society around them.
This old-fashioned way of life was one of the reasons why the sisters became famous. When tourists and locals ventured up the steep trail to Rui, the sisters would always put the kettle on and sit down to have a chat with their guests. After the guests finished their cup of coffee, the sisters would look at the coffee sediments and tell their fortune. Ingerine and Gurine appreciated the company, and no one was ever predicted anything but a good future.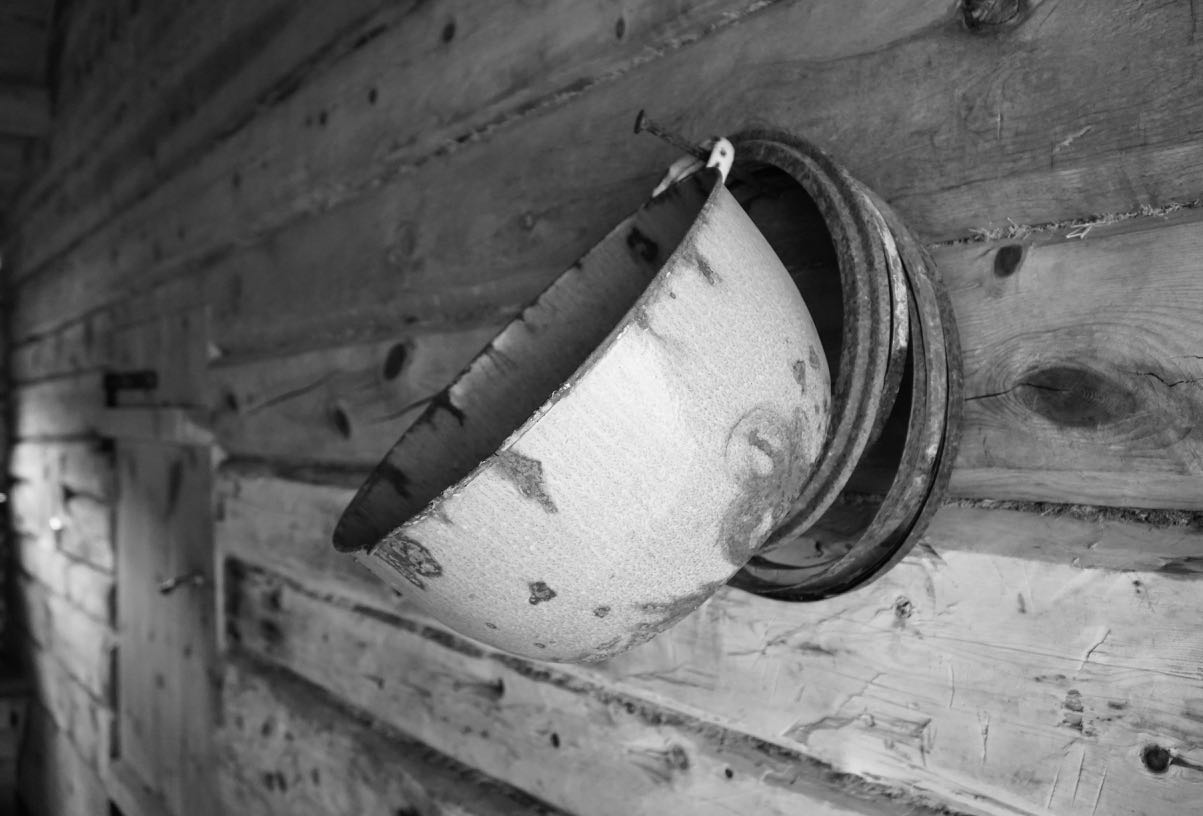 One day the Rui sisters got an invitation from the King of Norway to visit him at the Royal Palace in Oslo. Their visit is thoroughly described in Knut Eidem's book "Rui-jentene som kom til kongen" (The Rui girls who visited the King). A charming detail mentioned in the book is that before their visit, the sisters removed all the buttons on their coats and replaced them with safety pins which they thought were far nicer!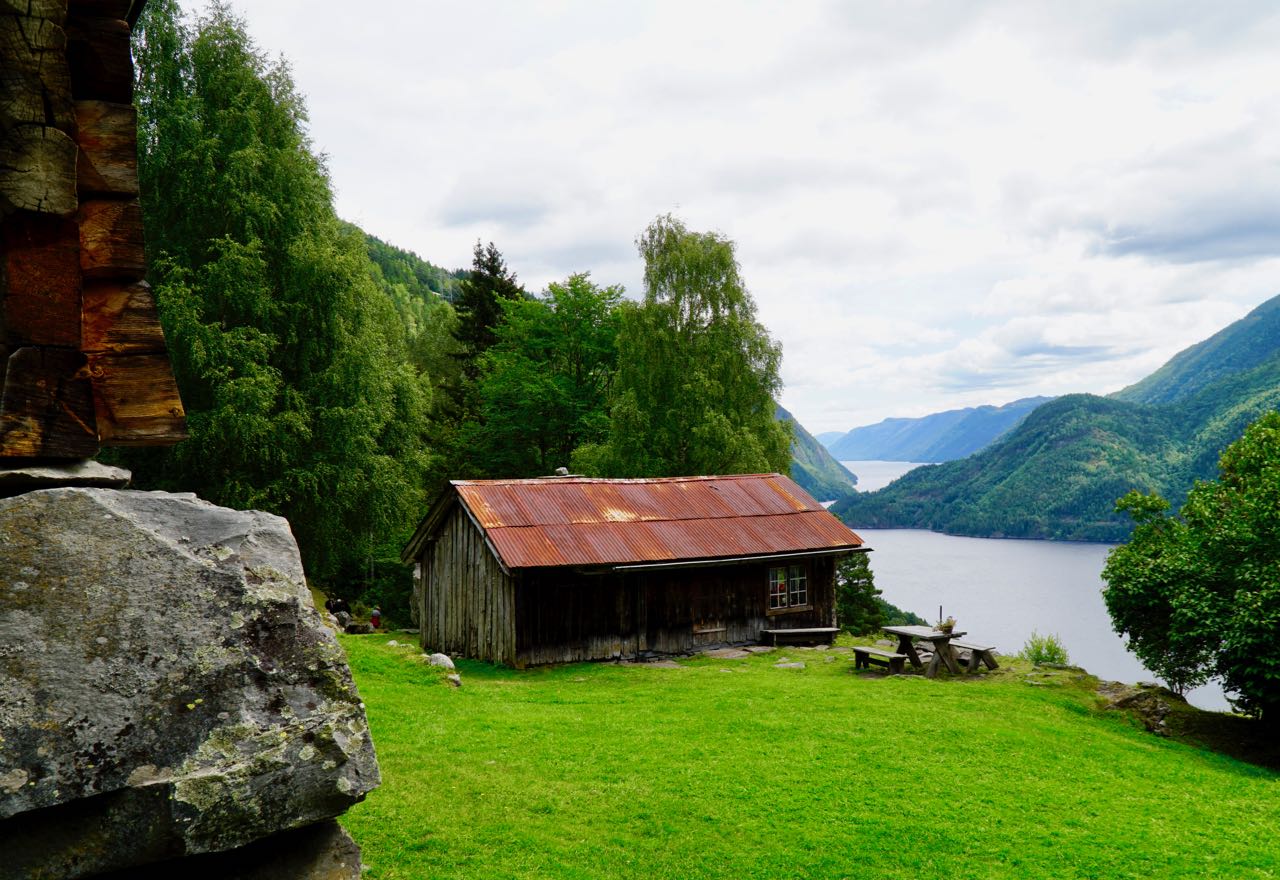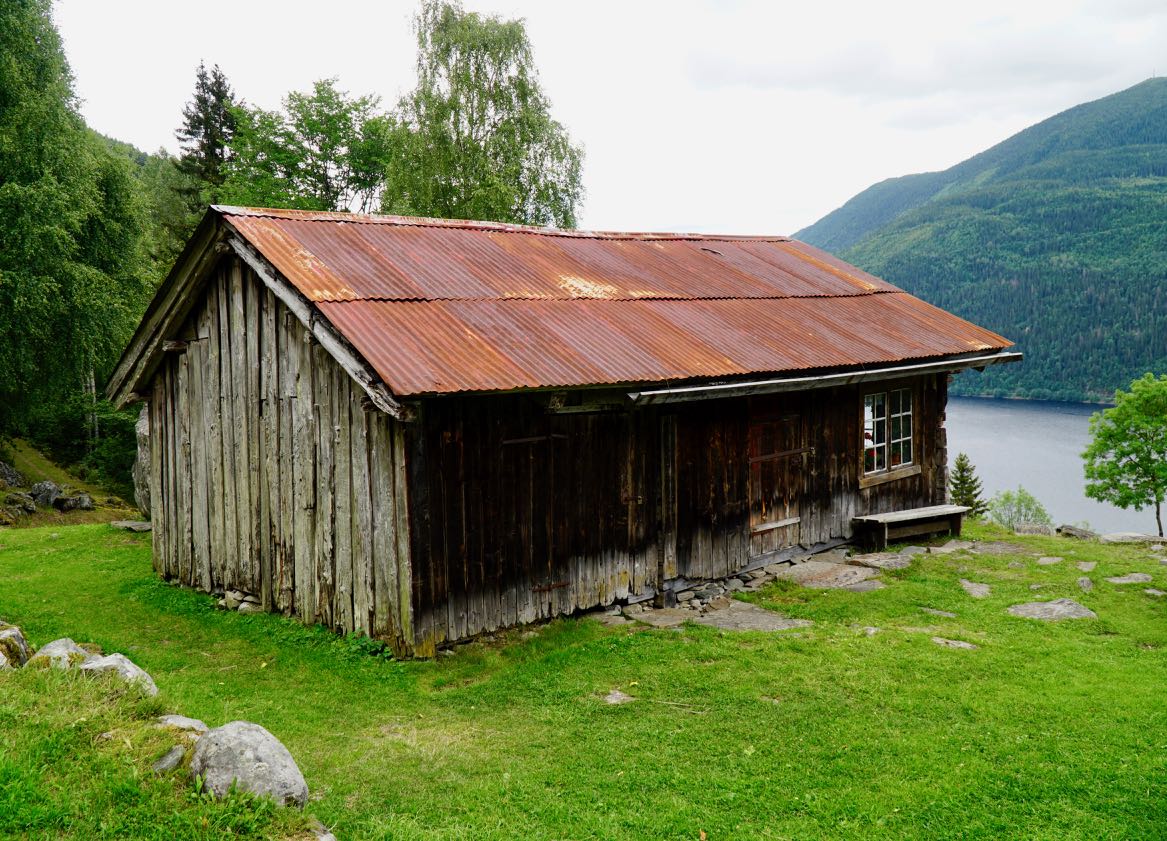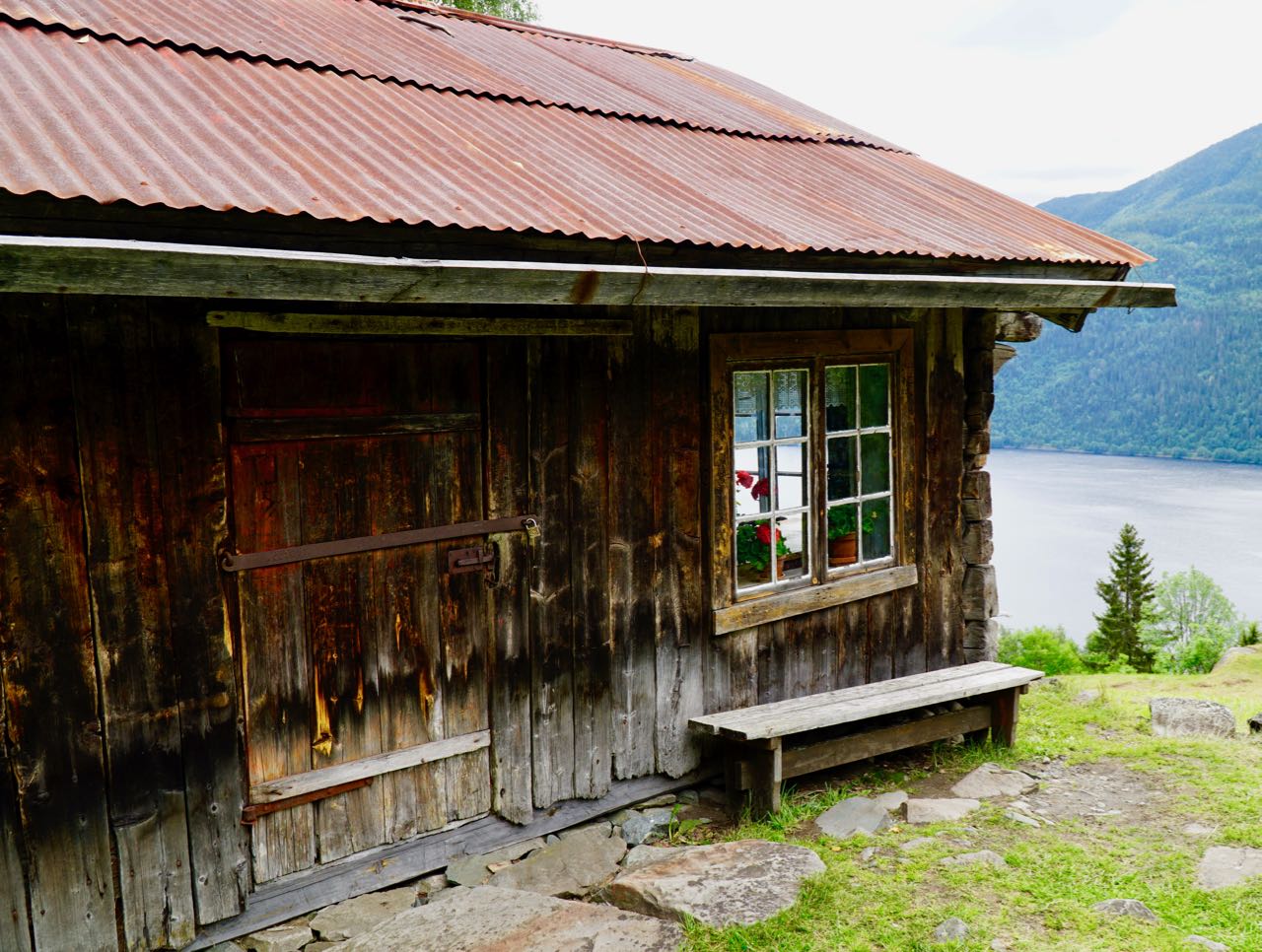 We recommend reading the book before visiting the farm, as it gives a good insight into how life used to be there. For those who have not read the book, the spectacular view is still enough of a reason to do the climb. Bring some lunch and eat it on the bench next to the small house that still has flowering pelargonium in the window.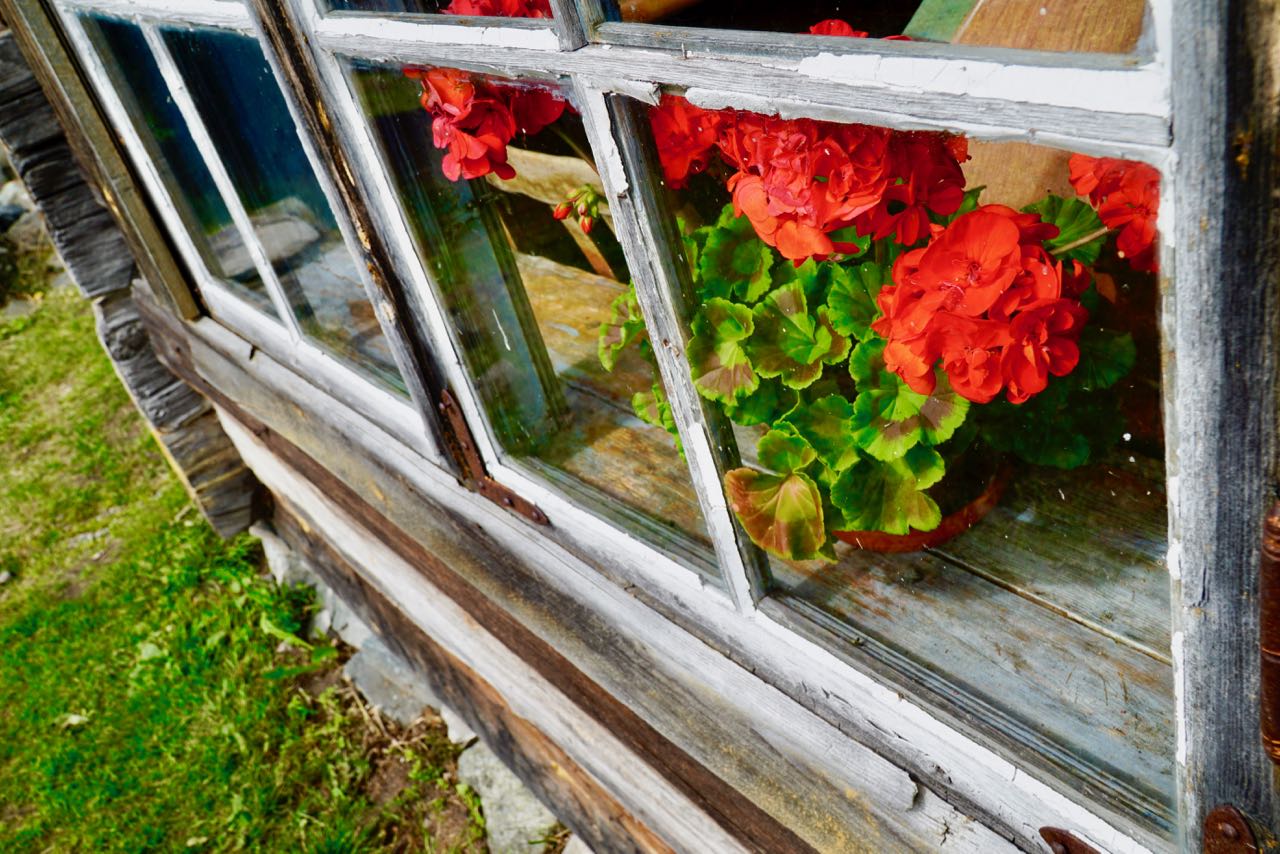 Tips!
Visit the tourist information center in Dalen before heading towards Rui. Here you can get advice and tips, use the restroom, and park your car for free. And last but not least, take a picture with the full-sized poster of the Rui girls. Next to it, most people look like giants, as Ingerine and Gurine were only about 120 centimeters tall.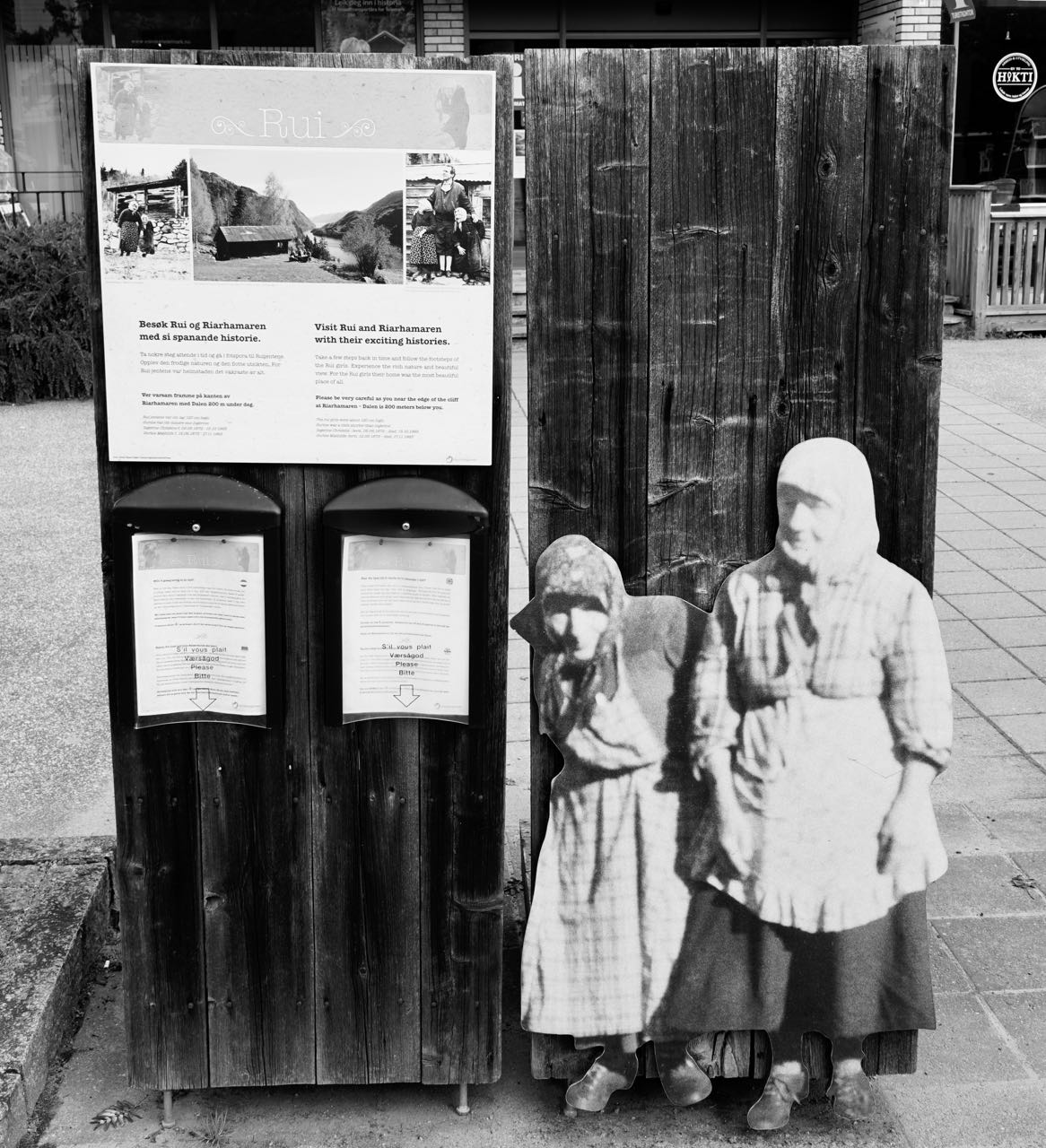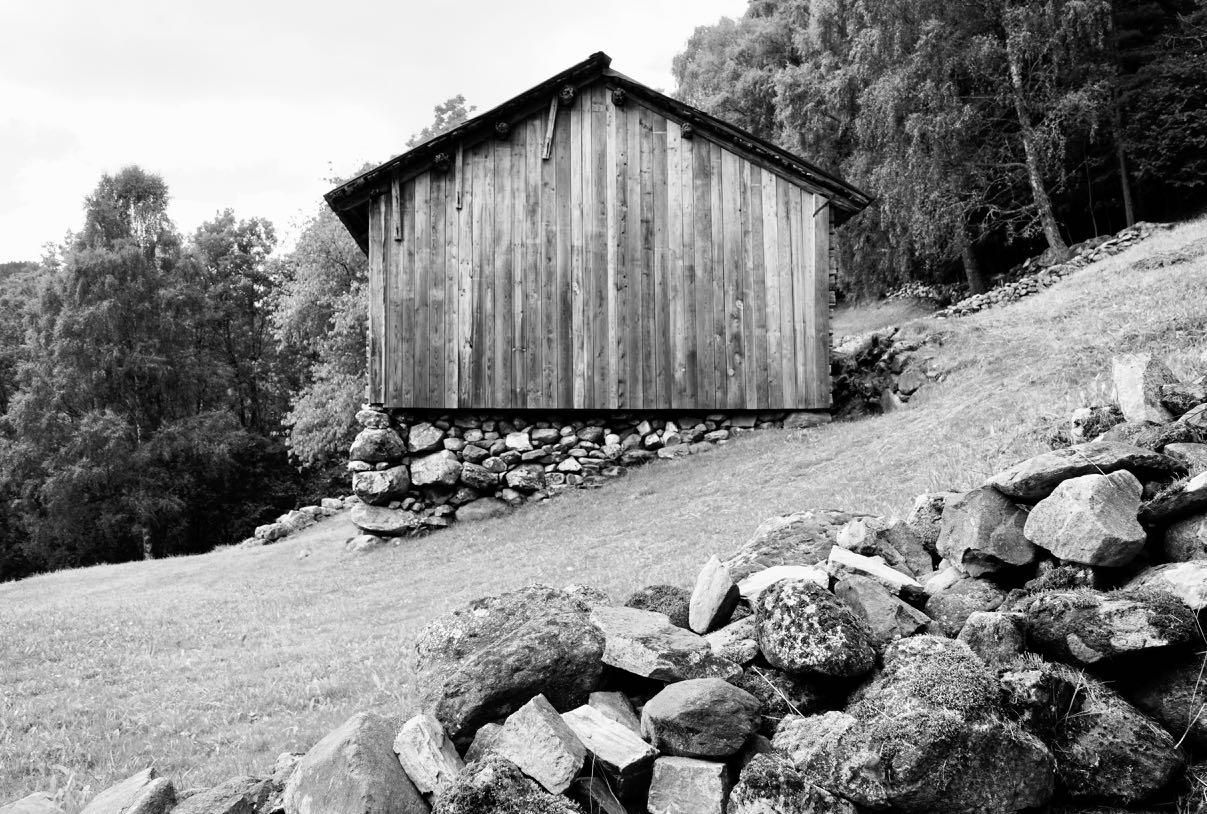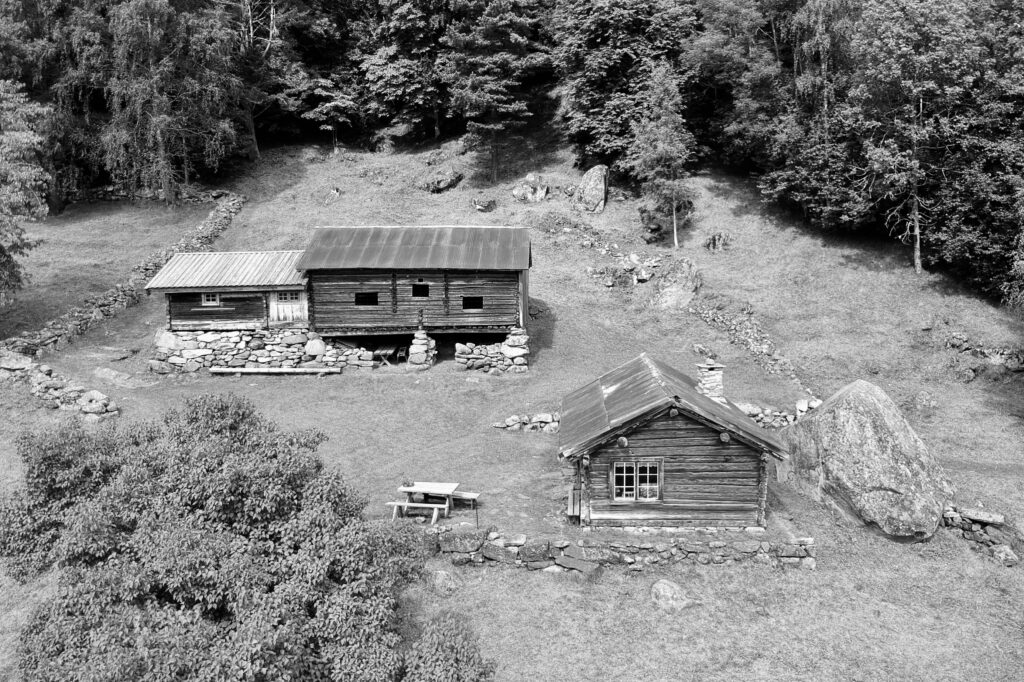 *We visited Rui in August 2017.