Last updated July 2018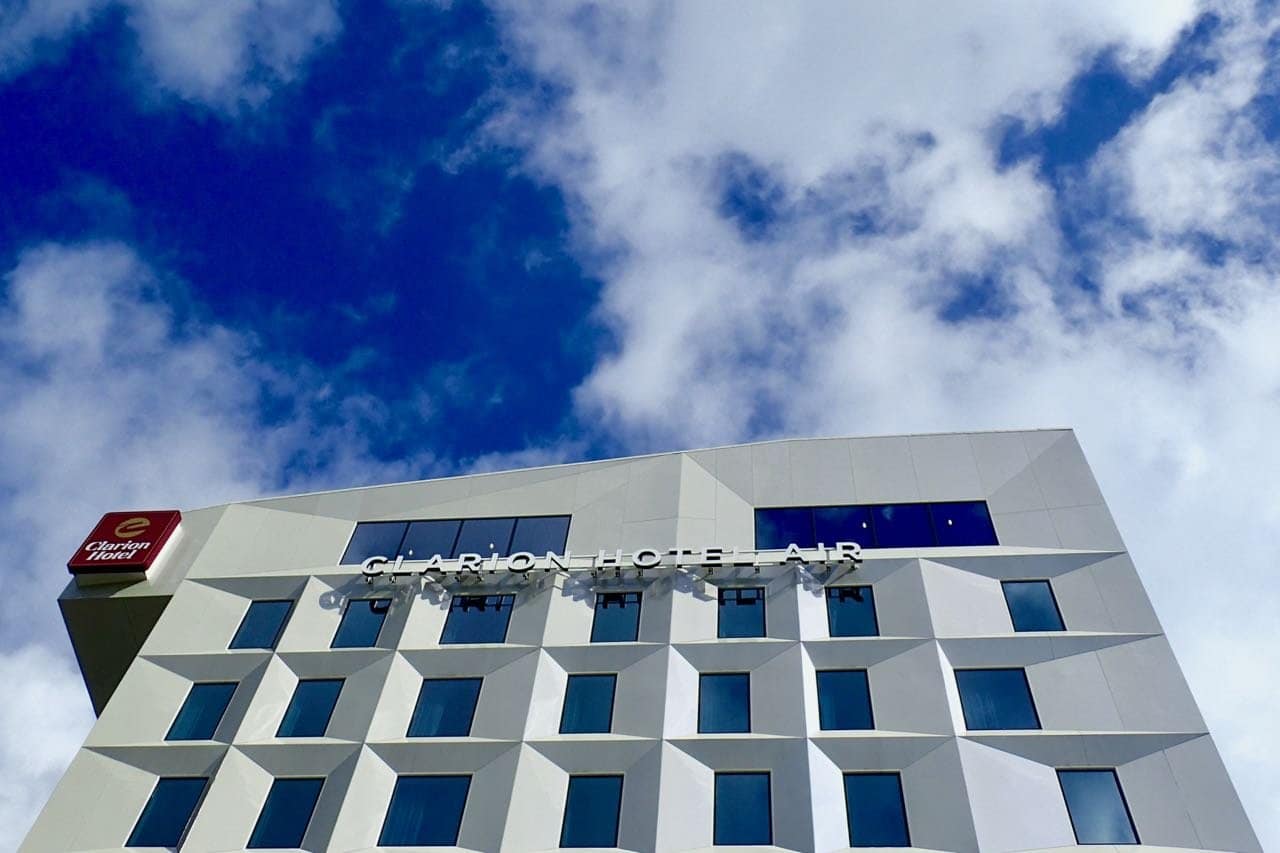 A brilliant first impression
From the moment we entered the doors at Clarion Hotel Air, we immediately lowered our shoulders and relaxed. The lobby was decorated in dark tones, and the ambiance was warm and cozy.
We were greeted by a cheerful receptionist who checked us in fast and efficiently. Our already wide smiles got even wider when the hotel had upgraded us to their best room type, a deluxe double room. An upgrade is something we always appreciate!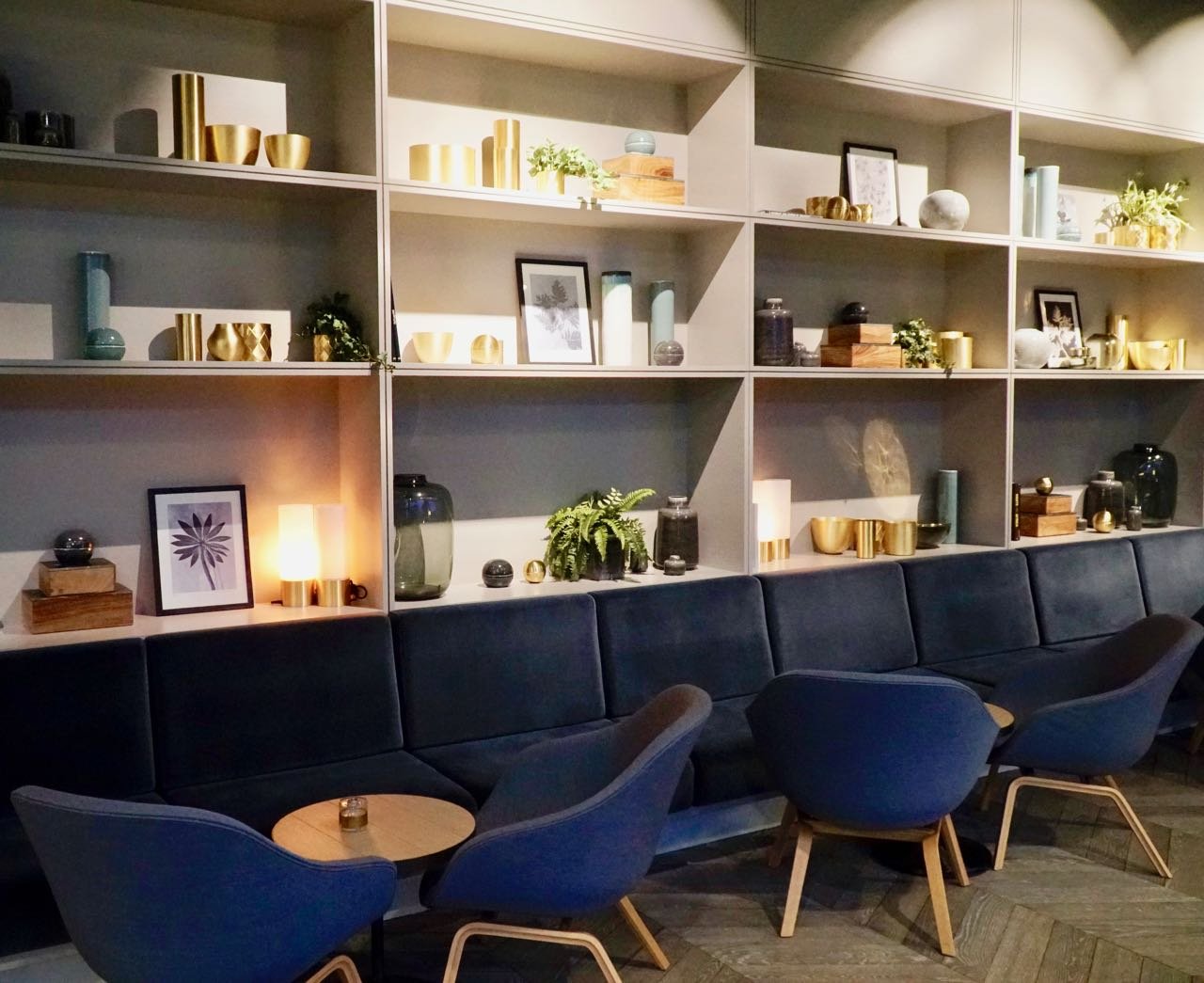 A really deluxe double room
When we opened the door to the room, we quickly concluded that this was definitely a deluxe hotel room. In addition to an incredibly inviting bed, packed with delicious pillows, the room had all the amenities one could wish for.
Soft bathrobes and slippers were waiting in the closet, and the mini-bar was stocked with a (somewhat limited) selection of cold drinks. On the work desk was a strategically placed coffee machine to provide enough energy for a work session. For a more relaxing moment, the room had a small seating area with two chairs. The large flat screen TV was ideally placed so that you could watch TV from both the bed and the seating area.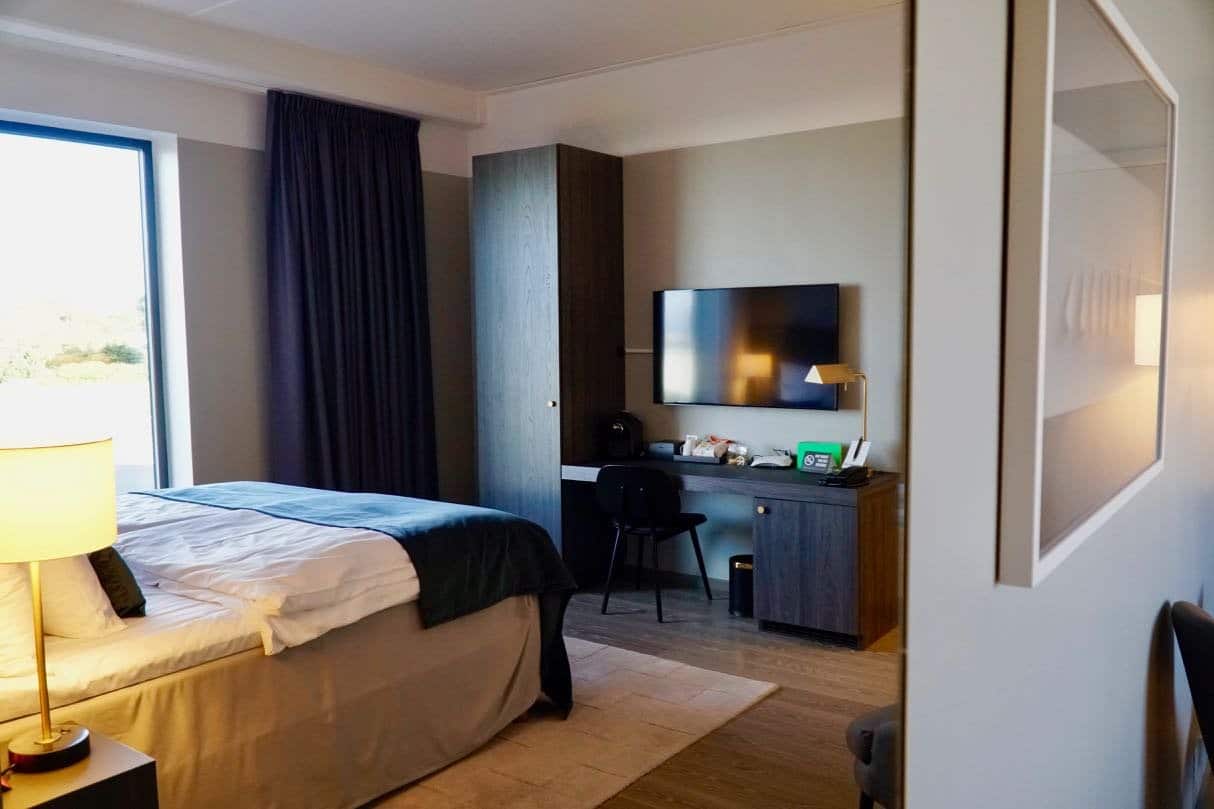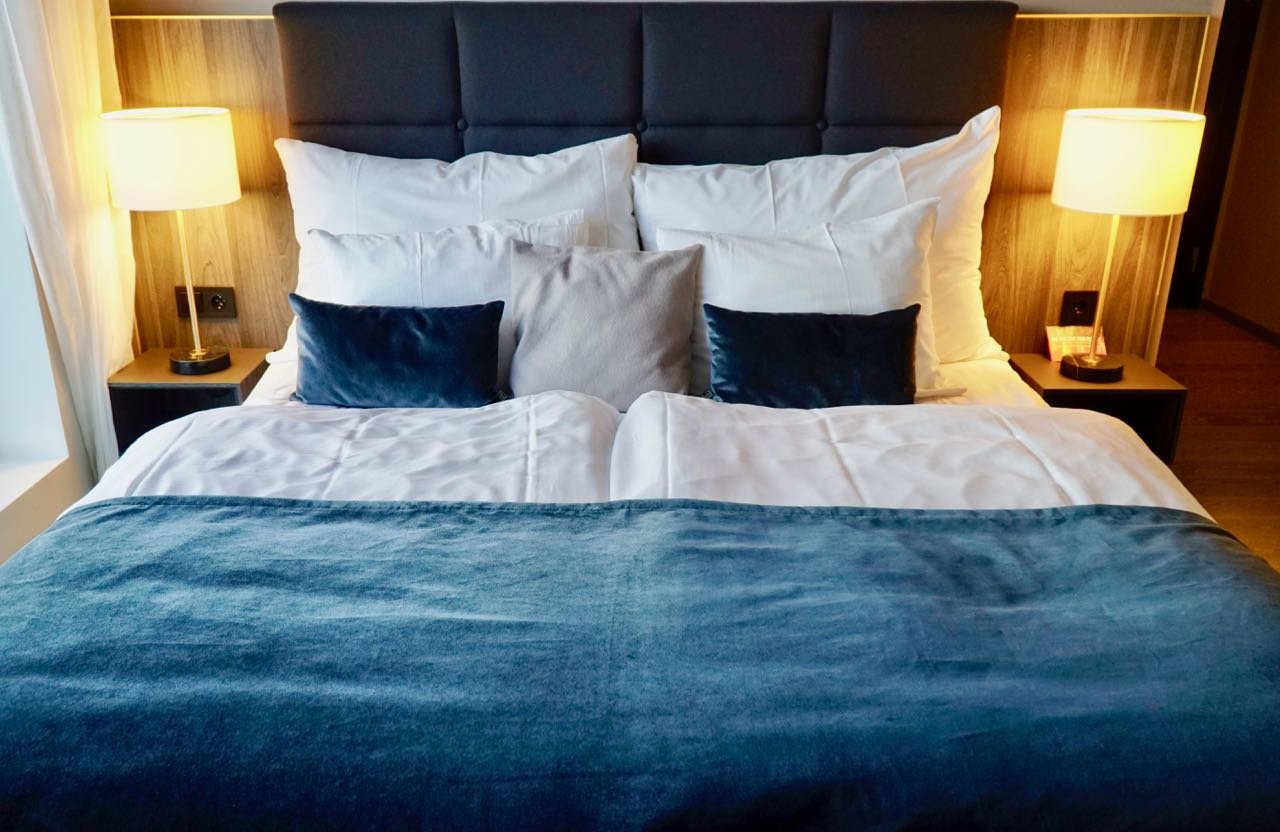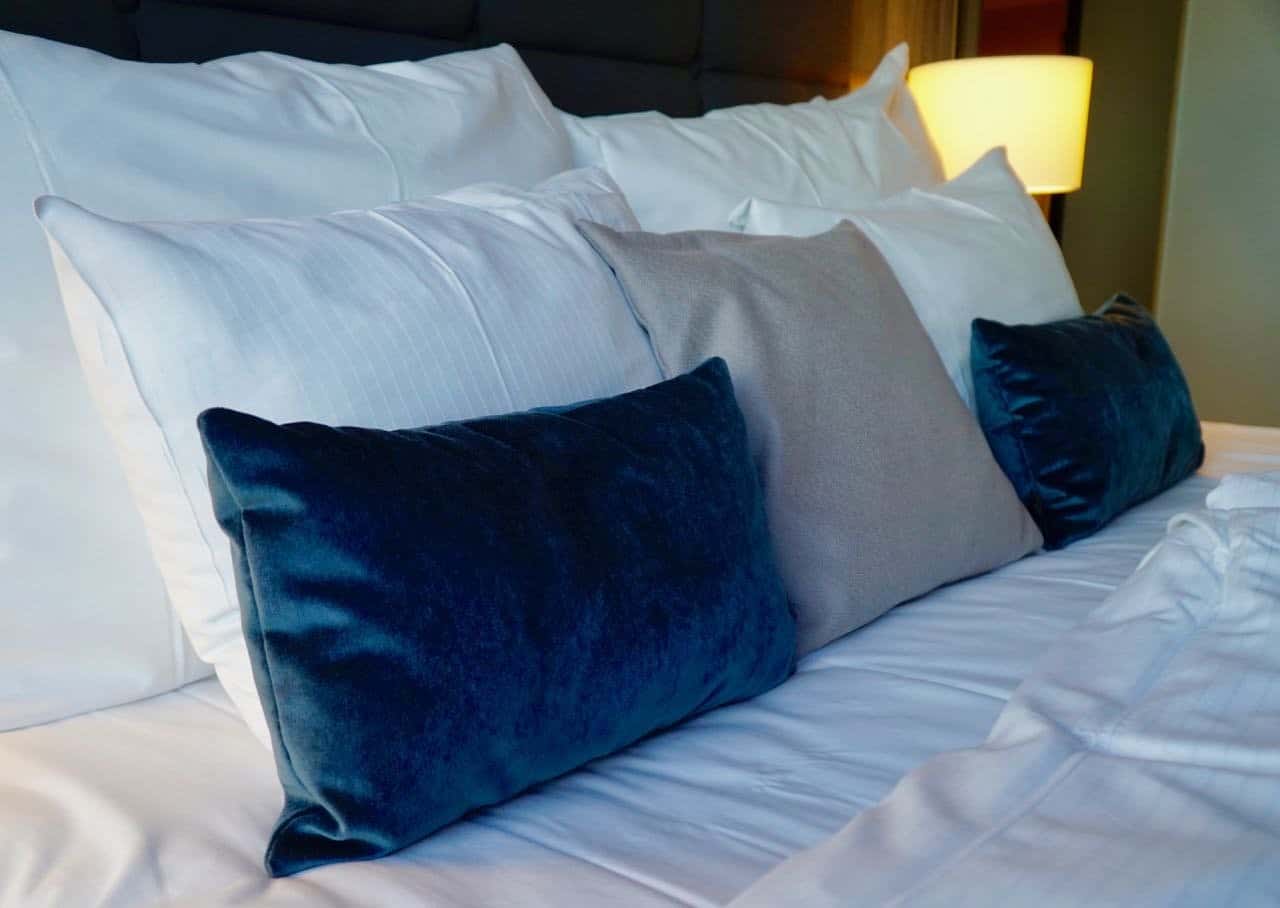 As if this was not enough, the bathroom offered another great surprise. There was not only one, but two shower fixtures in the huge shower room. Heavenly! Bathroom details in gold and black interiors made the room look both delicate and stylish, and the fragrant hand wash from Rituals was an additional nice touch. It should also be mentioned that both the room and the bathroom were extra spacious, with plenty of room to stretch out and unpack.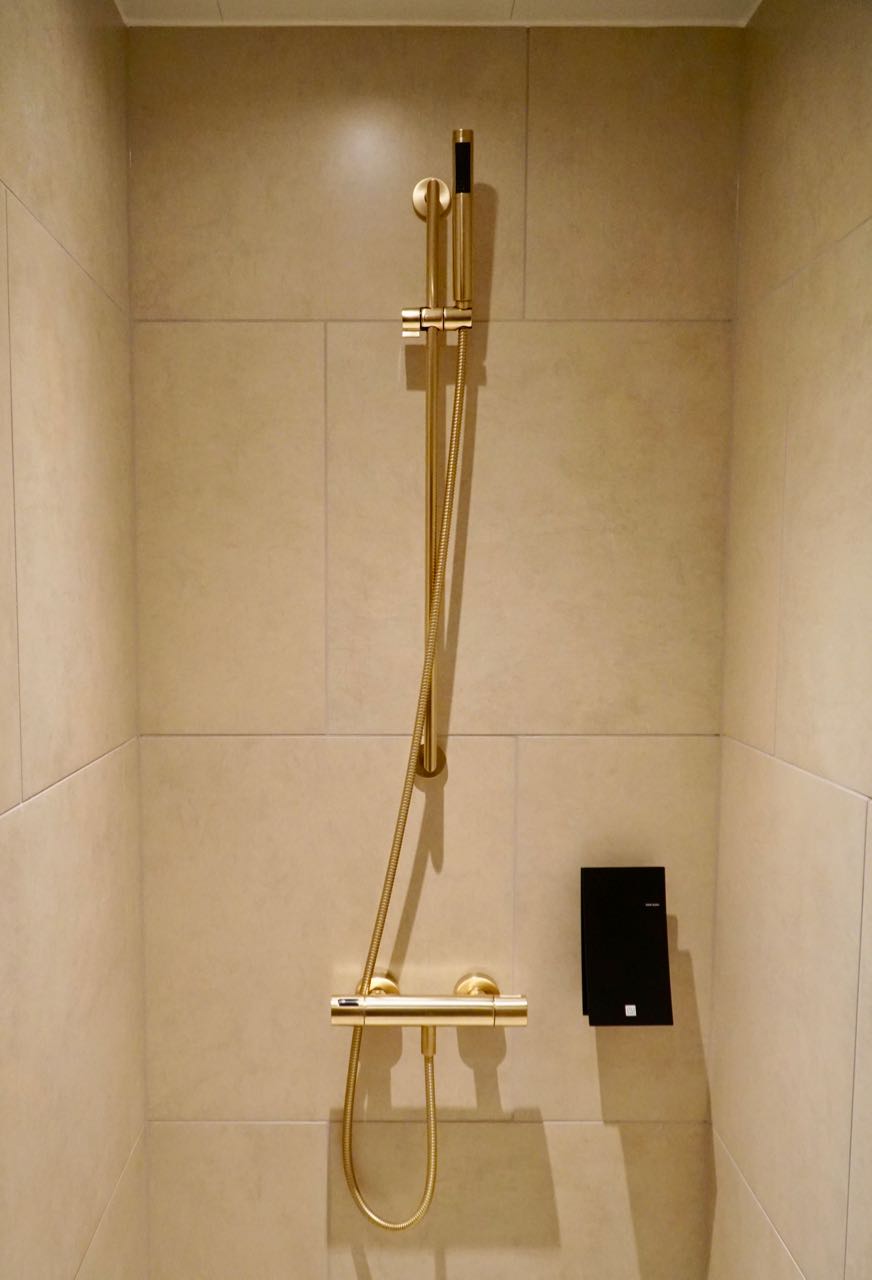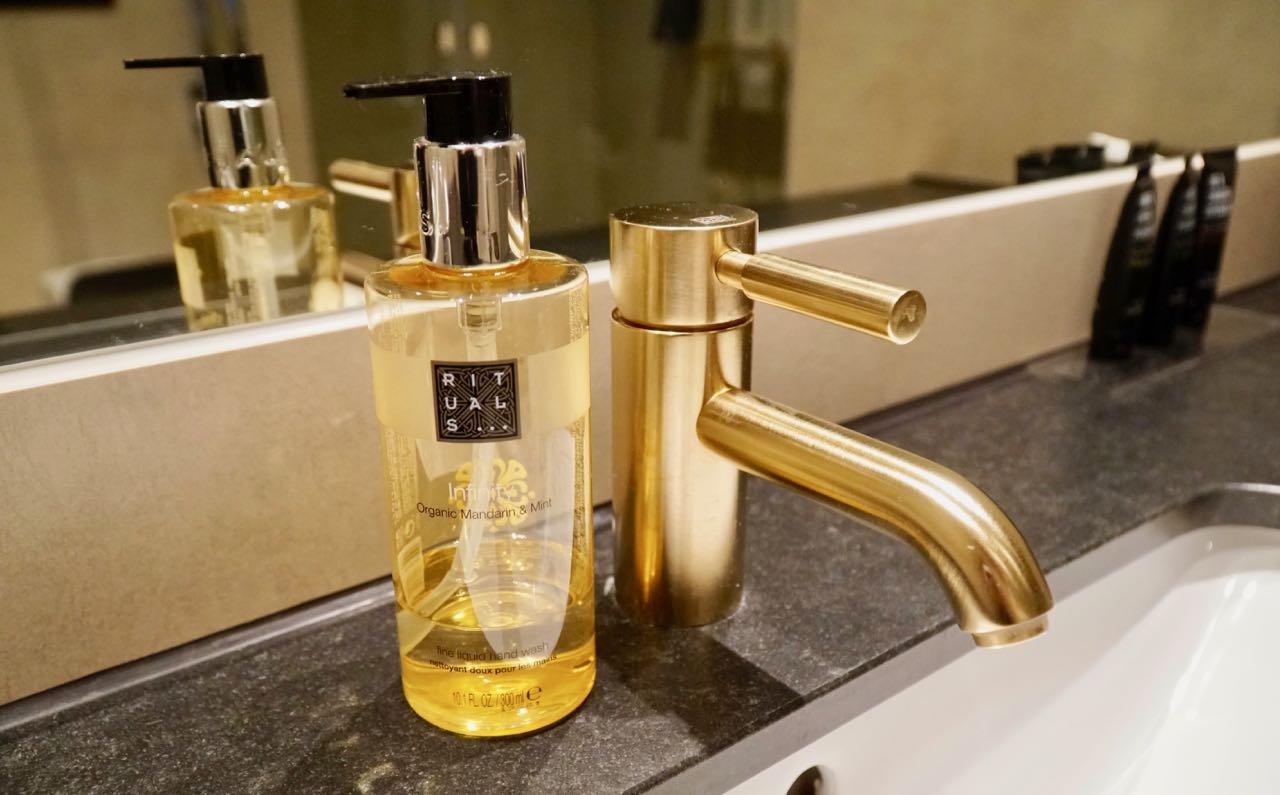 Start your day with a drink!
After the very positive first impression, we were excited to see if the breakfast would meet our high expectations. Despite the fact that the hotel was far from fully booked, there was a large selection to choose from in the breakfast buffet. We missed nothing either hot or cold.
Extra noteworthy were the energy shots on offer. We tried all of the flavors and loved every single one. The energy shots were small taste bombs, and we almost had the feeling that we started the day with fiery cocktails! The rest of the buffet was also very appetizing, and it seemed like many of the dishes were homemade. This is a hotel breakfast you should look forward to.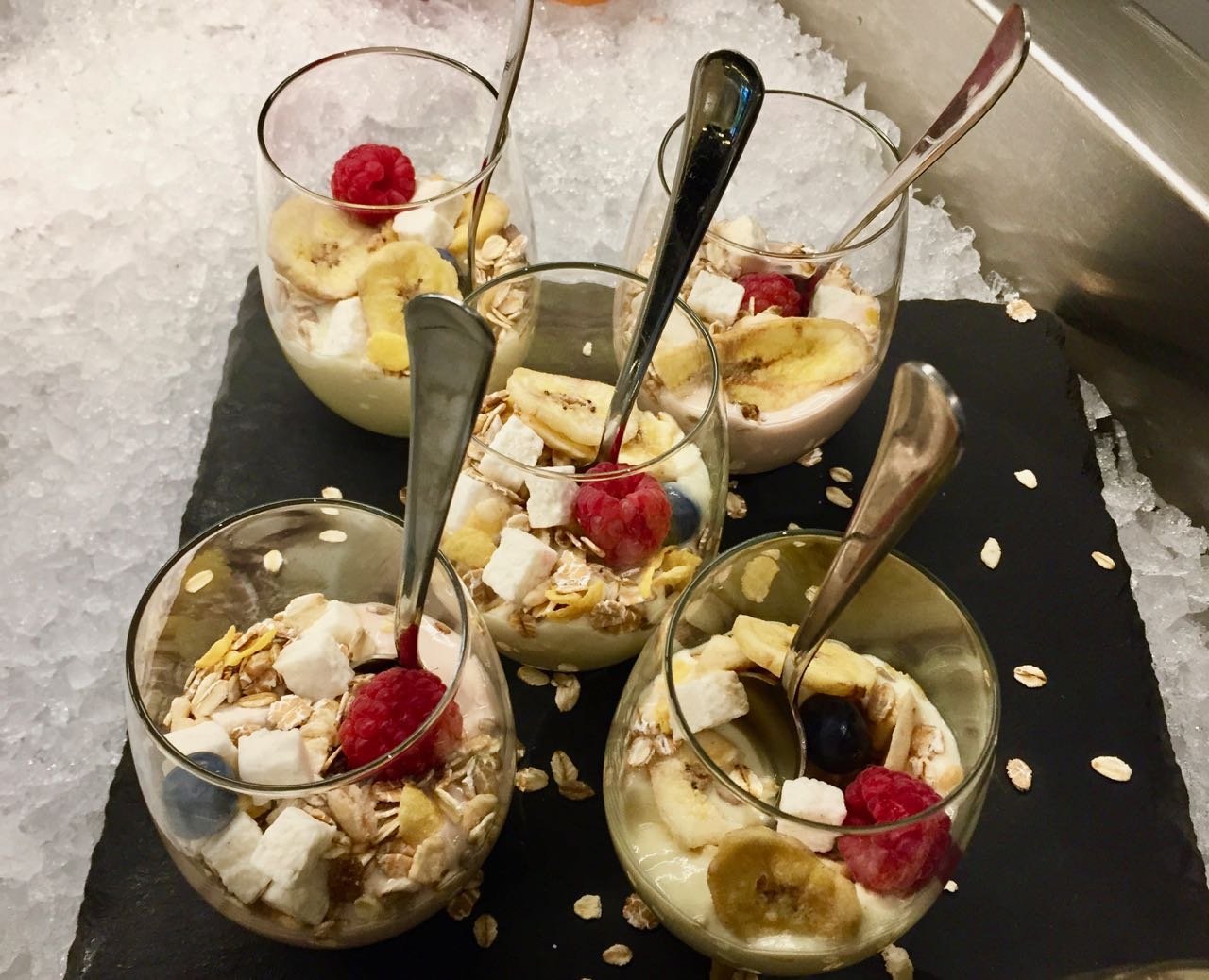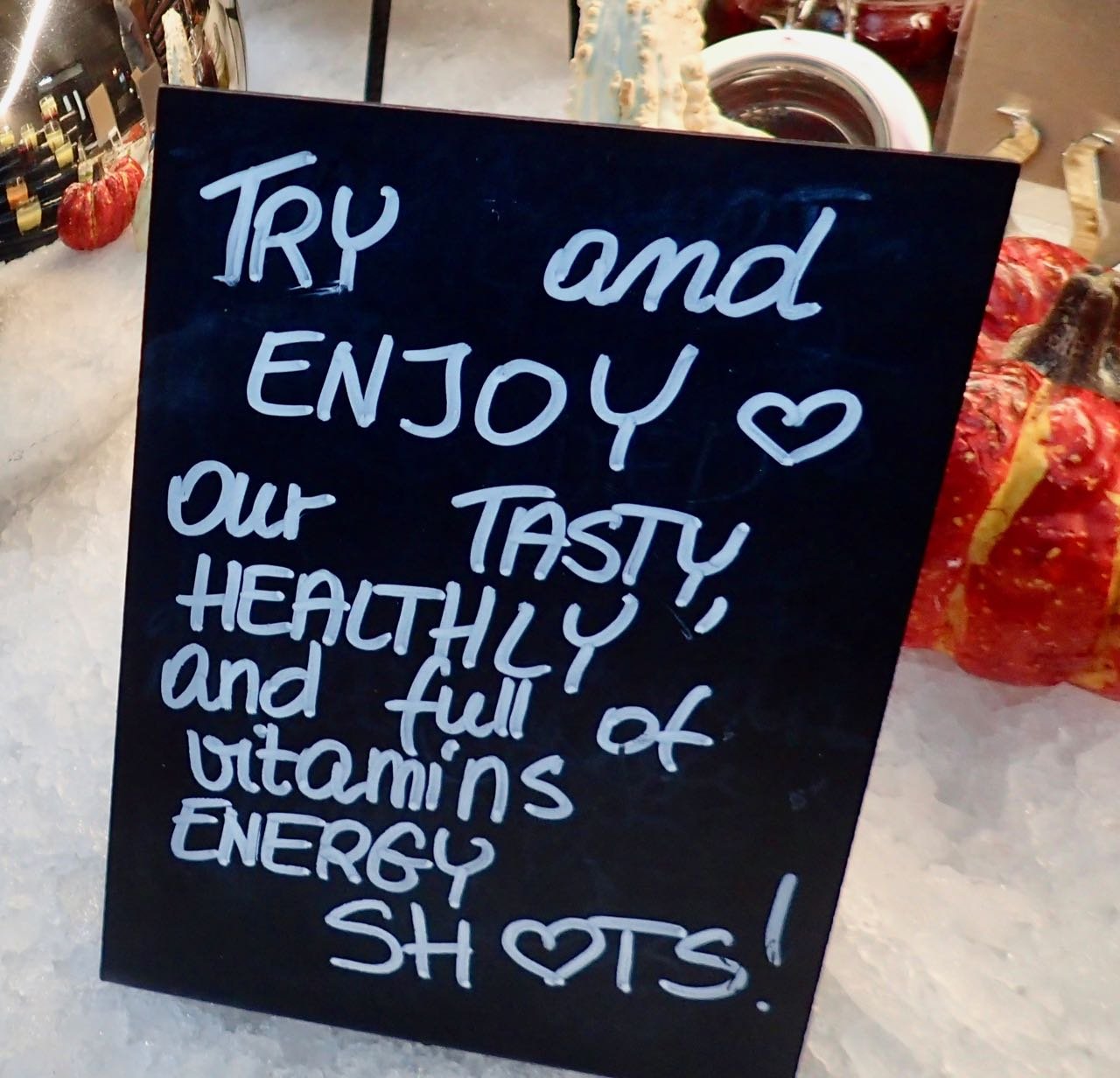 Restaurant Kitchen & Table
Unfortunately, we did not eat in the hotel restaurant this time, but it looked very inviting. The interior was lovely and done in the same dark color scheme as the rest of the hotel. We wish that time would have allowed for a visit here.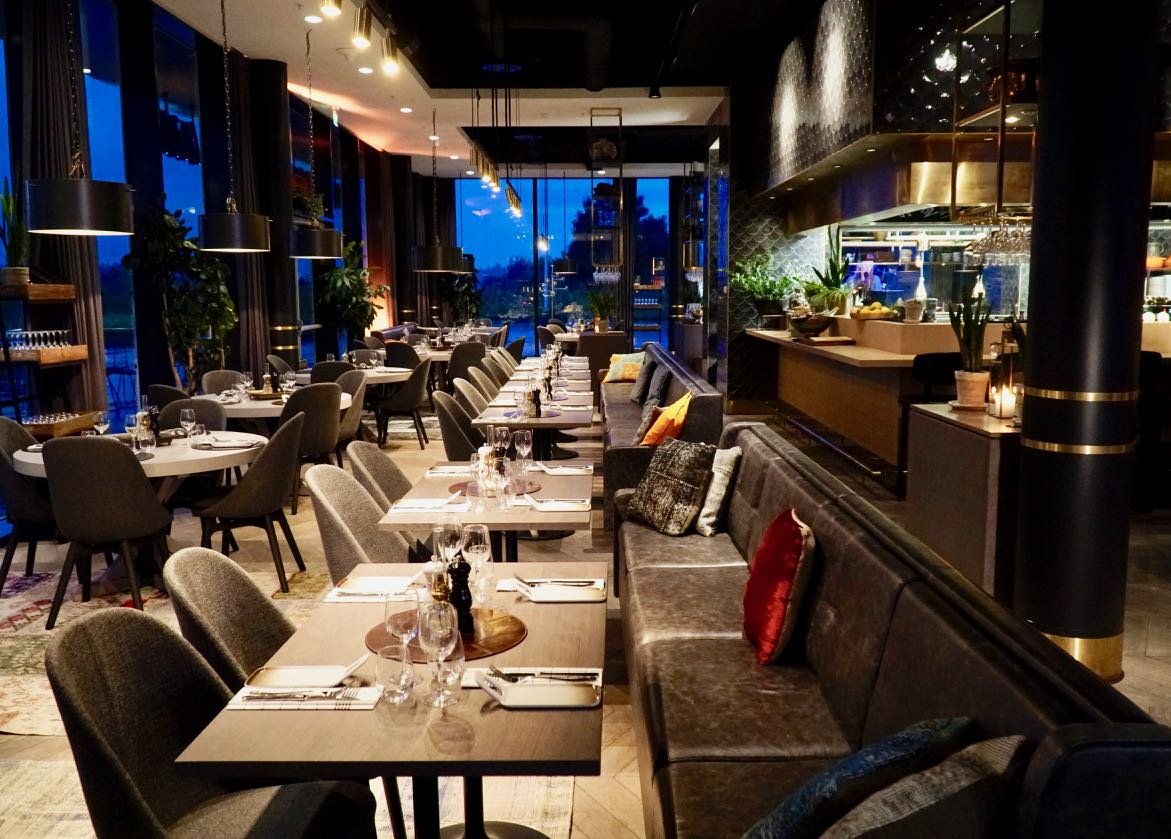 Two story gym
A hotel of this caliber, of course, had a fitness room. The fitness room was spread across two floors and had various equipment for both strength- and cardio training, such as treadmills, bicycles, dumbbells and a power rack.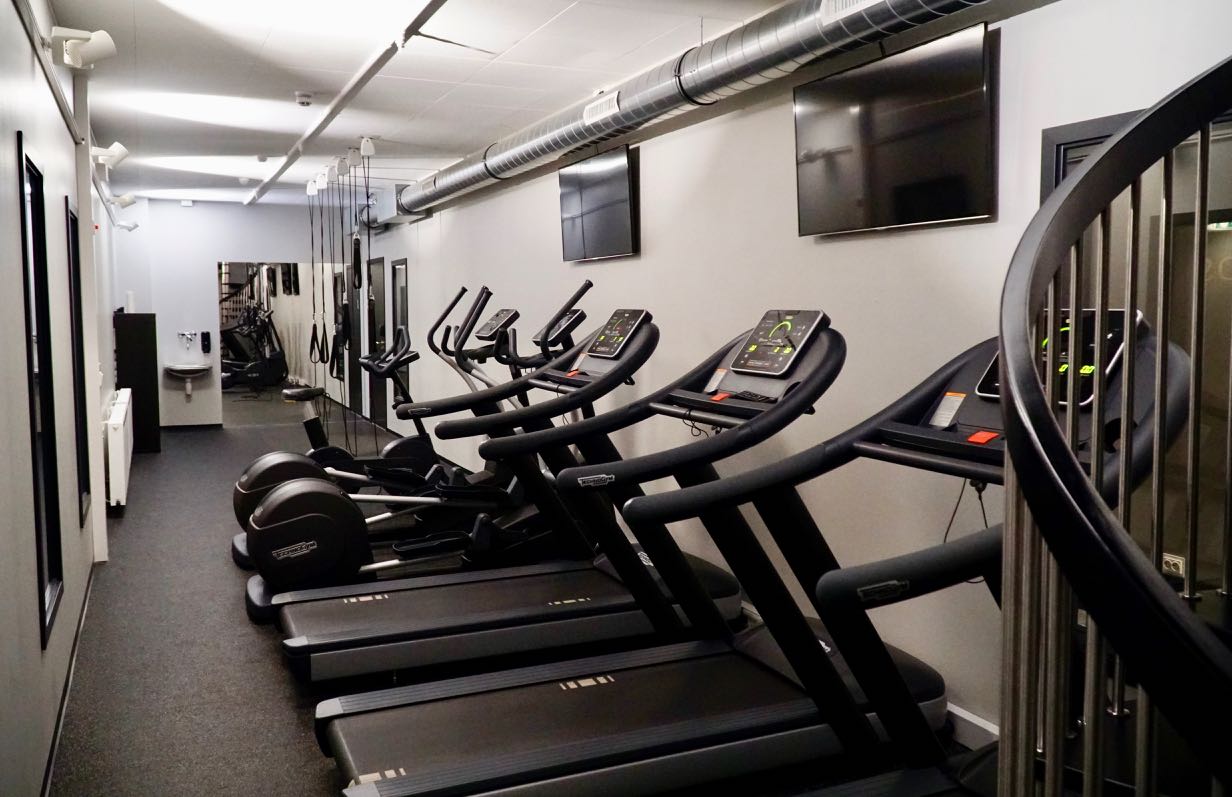 Location
Clarion Hotel Air is within walking distance of Sola Airport and is an ideal choice if you are planning a trip by plane to or from Stavanger. We arrived by car, but still choose to stay at Sola since the area has several lovely beaches. The nearest one is Sola beach, which is only two km away. If you go a little further, you can visit Ølberg beach and Vigdel beach. The hotel provides bicycles for free, so the beaches are accessible even without a car.
Stavanger is a 15-minute drive away, and if you have the time, you should take a trip into town. We had a pleasant stroll around in the city center and especially liked the small white wooden houses in the old town.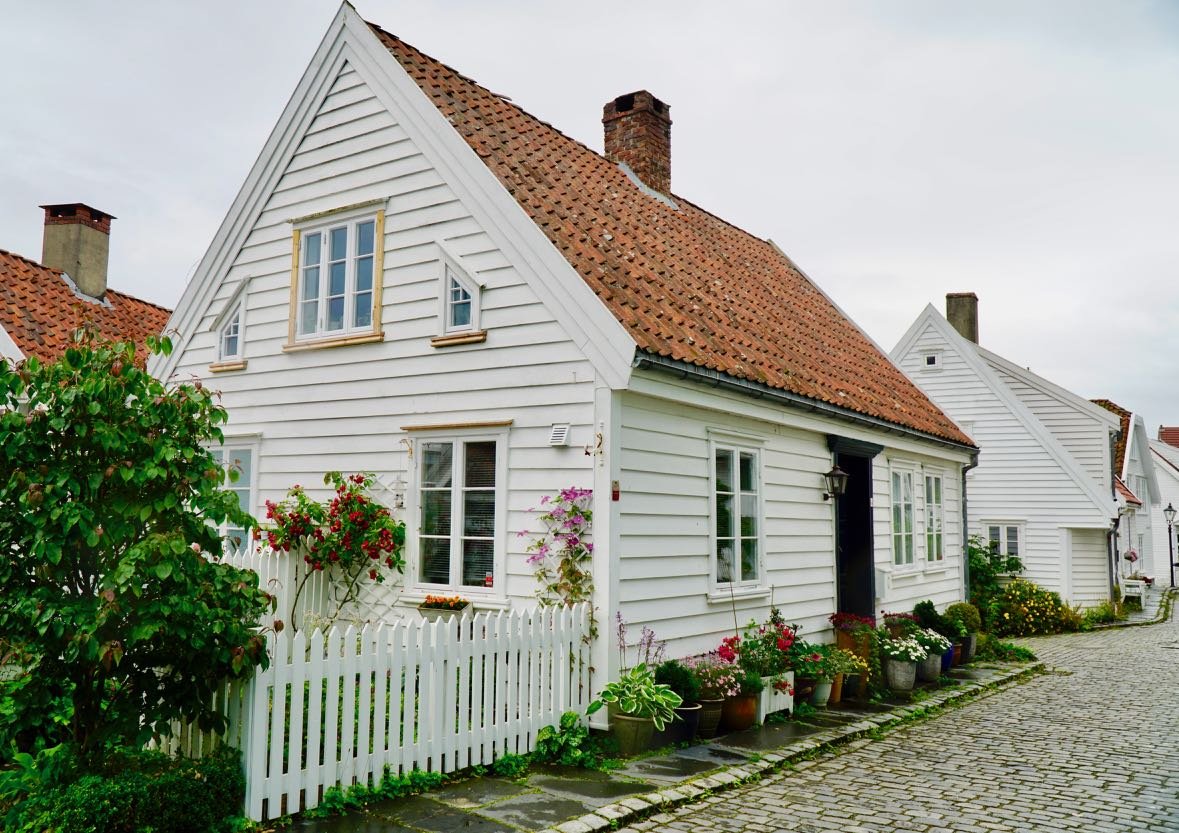 Not our last visit to Clarion Hotel Air
Even before we left the hotel, we agreed that this was not our last visit here. Both the service, room, breakfast and amenities get our top marks, and we are already looking forward to our next stay!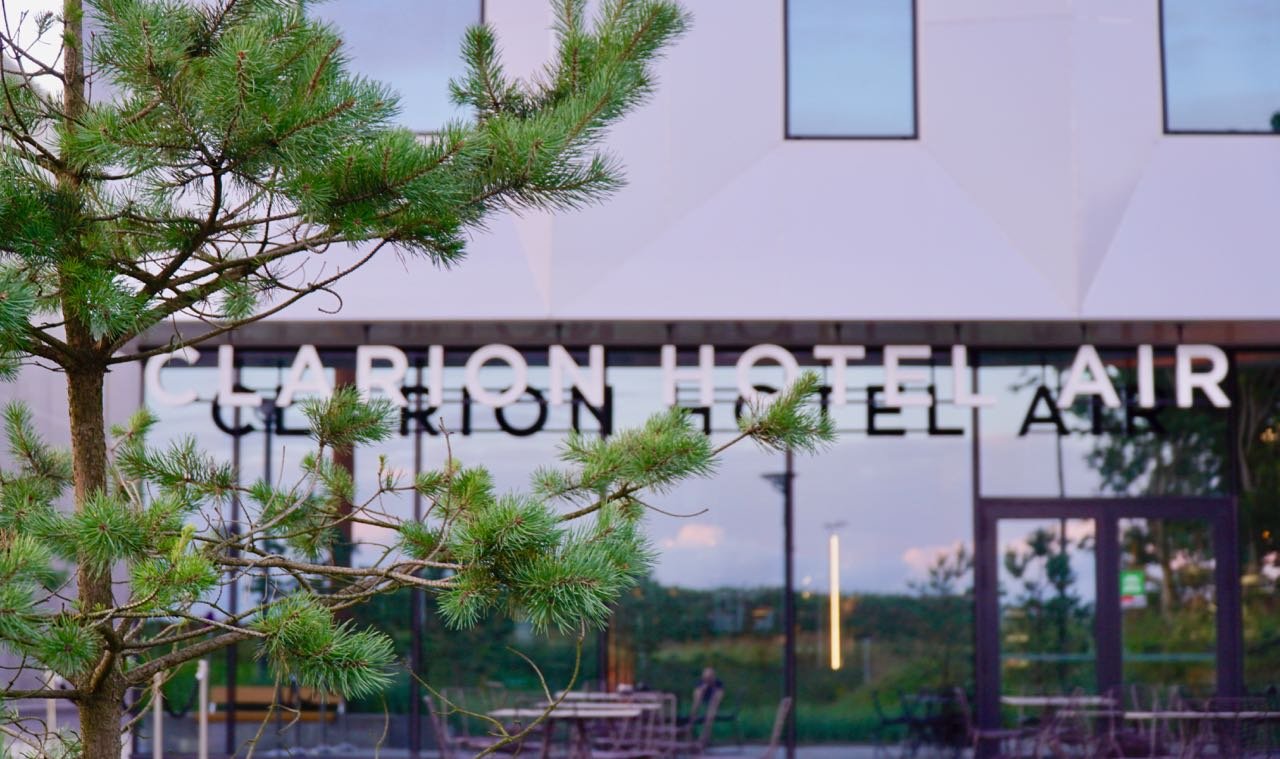 Don't miss!
-The energy shots for breakfast.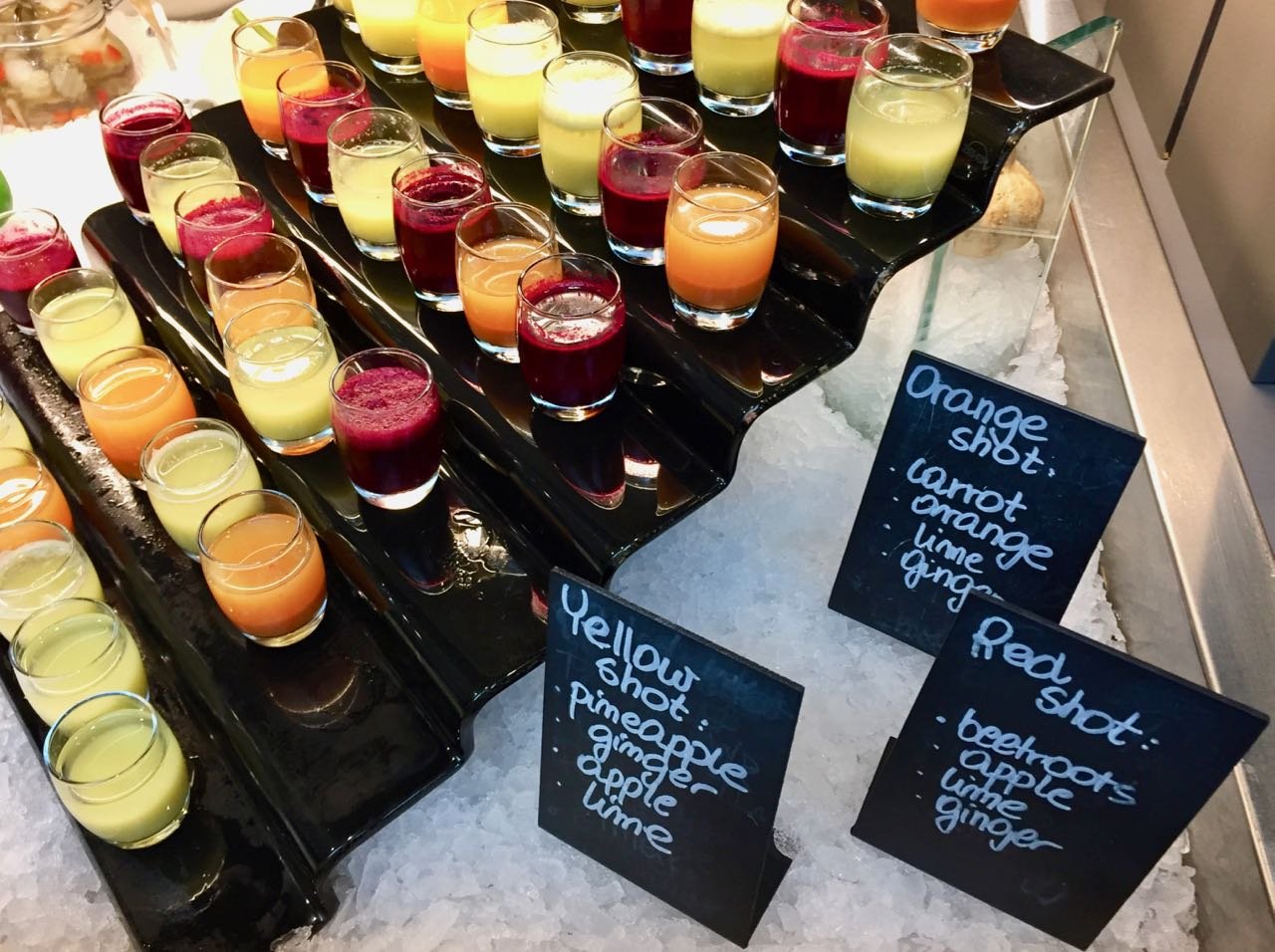 Tips:
Take a trip to Sola beach and enjoy the sunset there.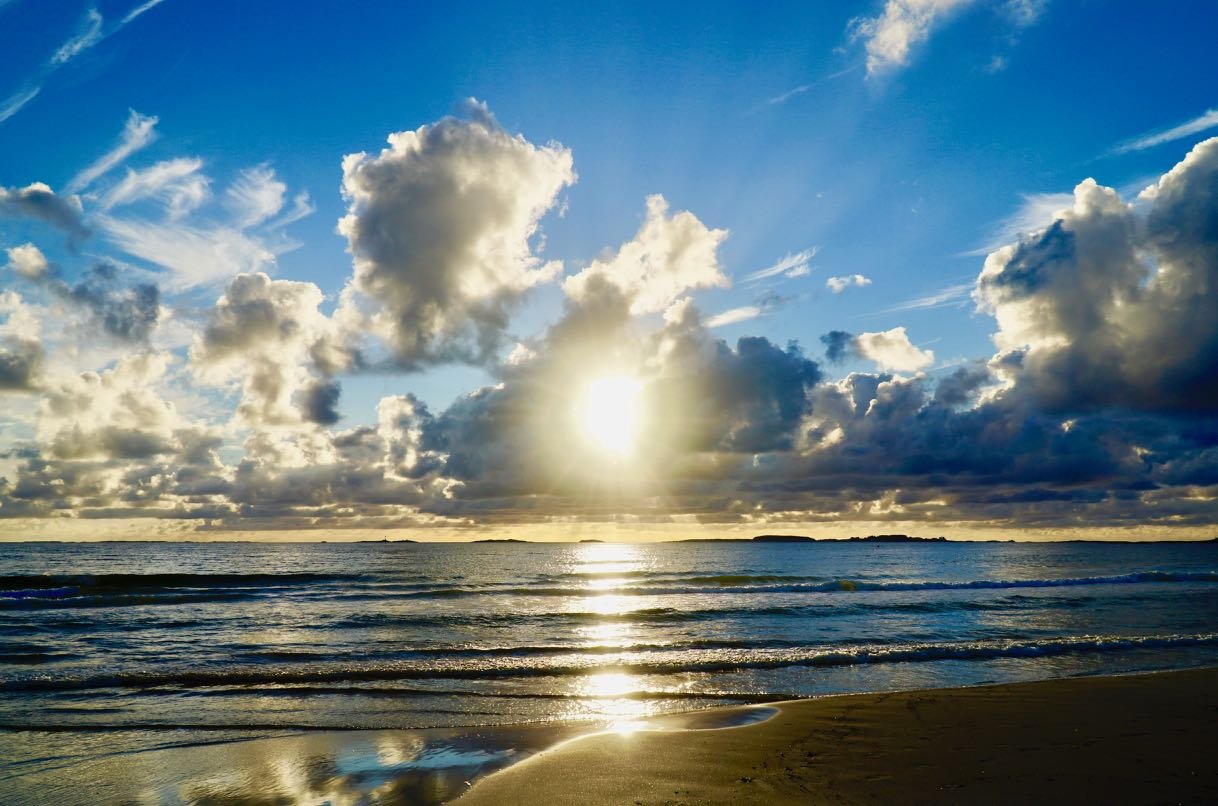 *We stayed at Clarion Hotel Air in August 2017. Clarion Hotel Air was not informed that we would be writing about them, and we paid all expenses ourselves.