Published September 2019
Waldorf Astoria Edinburgh – The Caledonian is one of Edinburgh's most venerable hotels. Historic hotels often create a great ambience for afternoon teas, and Waldorf Astoria Edinburgh is no exception. They serve their afternoon tea in Peacock Alley, a lovely room with stylish interiors.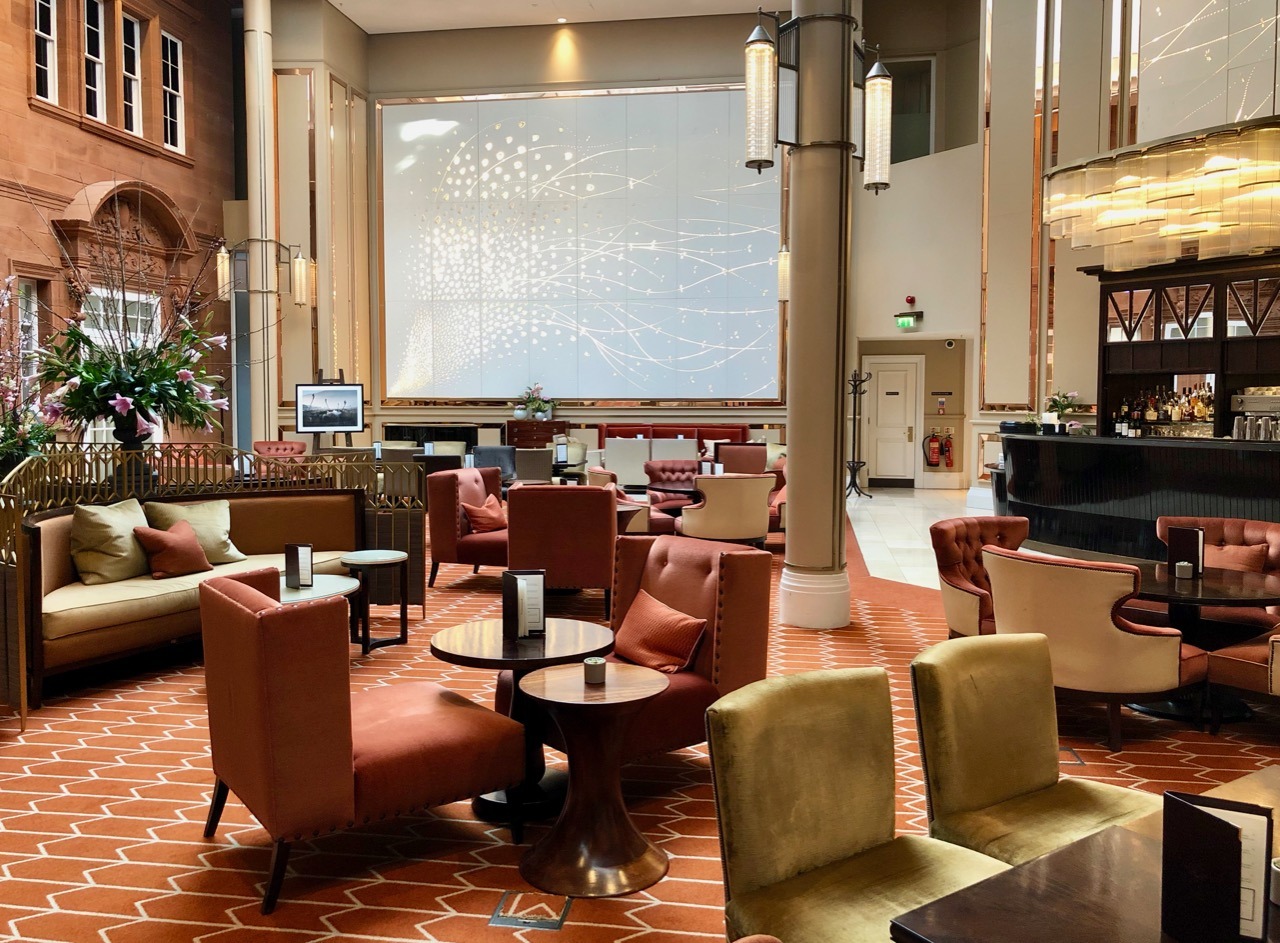 We were escorted to an already set table and were immediately given two elegant, leather-bound menus. These were packed with delights that immediately made our mouths water.
Our very friendly server gave us an introduction to the tea and coffee menu. To our surprise, we were encouraged to taste several different types. All the options were included in the price and we could try as many as we wanted. Of course, we could not refuse this offer and tried a total of three types of tea and one type of coffee. In the end, our favorite was the orange oolong tea.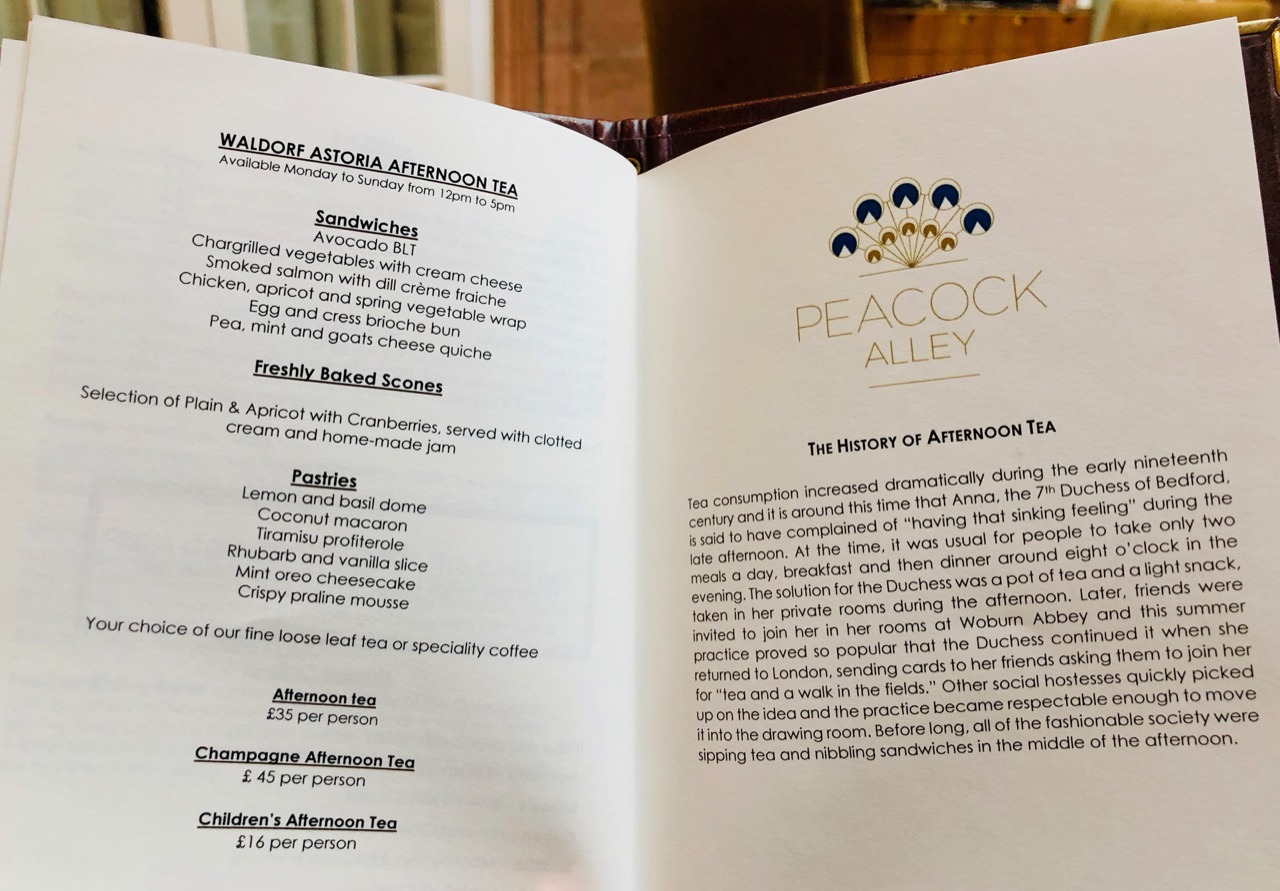 The meal started with sandwiches in various forms: wraps, quiches and finger sandwiches. The combination of classic and slightly less traditional flavors catered to our taste buds perfectly. We couldn't agree on what tasted the best, so the chicken-and-apricot wrap has to share first place with the grilled vegetable sandwich. In the latter, the cream cheese complemented the vegetables wonderfully. The blandest feature on the plate was the BLT sandwich with avocado, which was good but less memorable.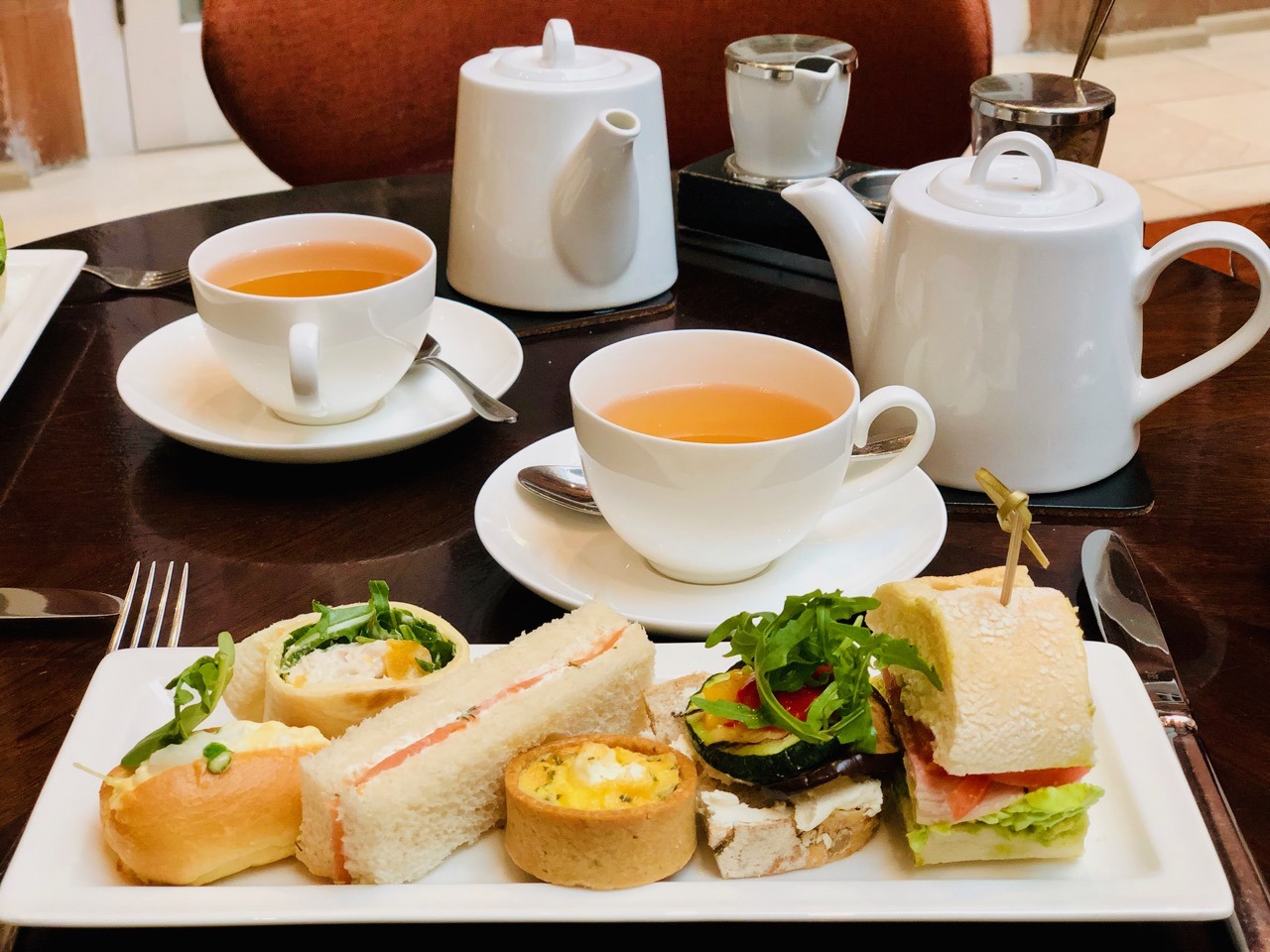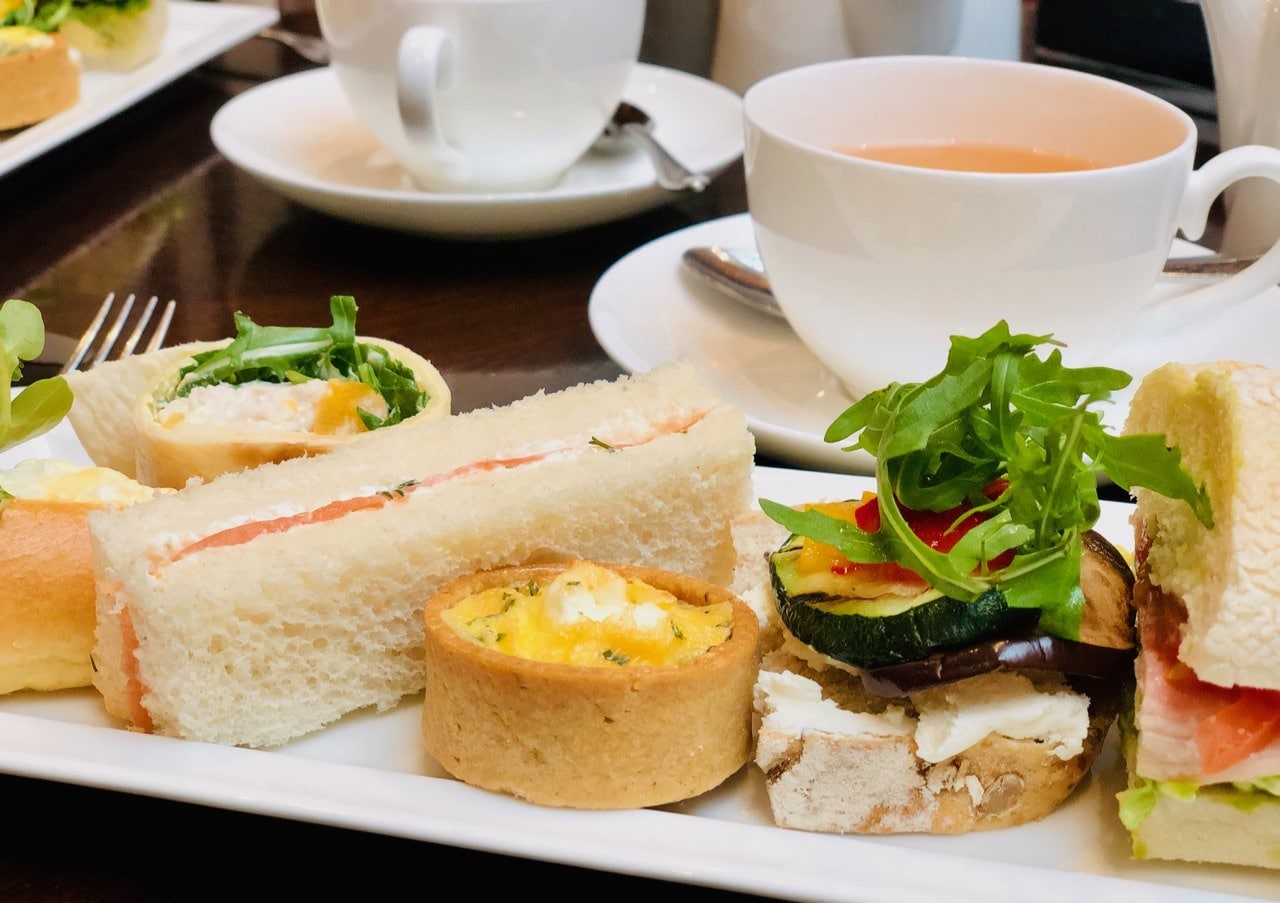 The first serving was so plentiful that we were almost full when the cake stand was brought to our table. We intended to eat only one scone each when we saw all the cakes we had in front of us, but this plan soon went out the window. After the first bite of the apricot and cranberry scones, one of us literally got tears of pure joy in her eyes. The scones had a lovely crisp crust and a buttery, soft core. With a generous layer of velvety clotted cream and a teaspoon of the homemade jam, the taste was nothing short of heavenly. In other words, it was impossible to leave the other scone.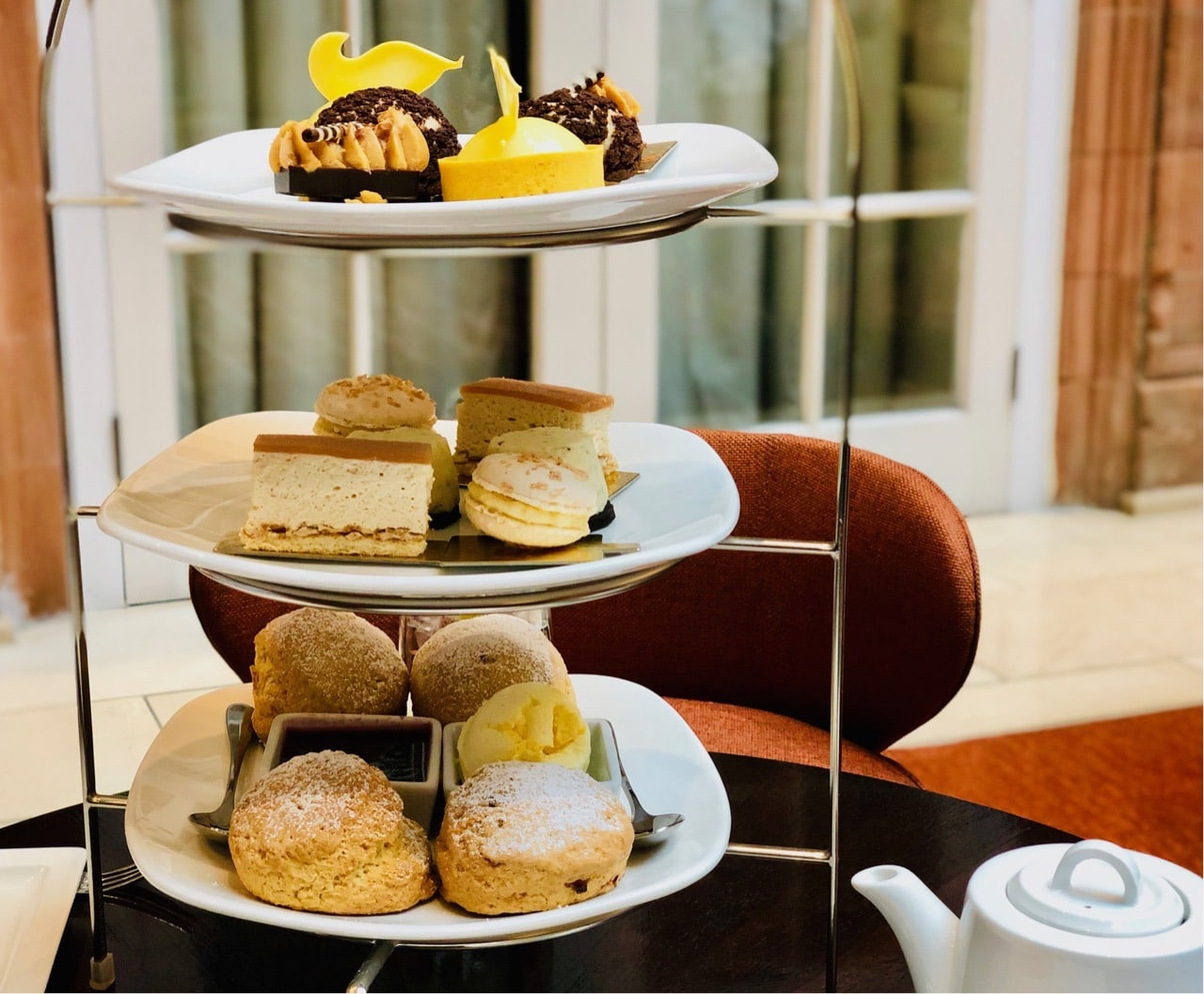 During the meal, our smiling server was constantly coming by to see if we needed anything and offer us more drinks. We were delighted by the extraordinary hospitality.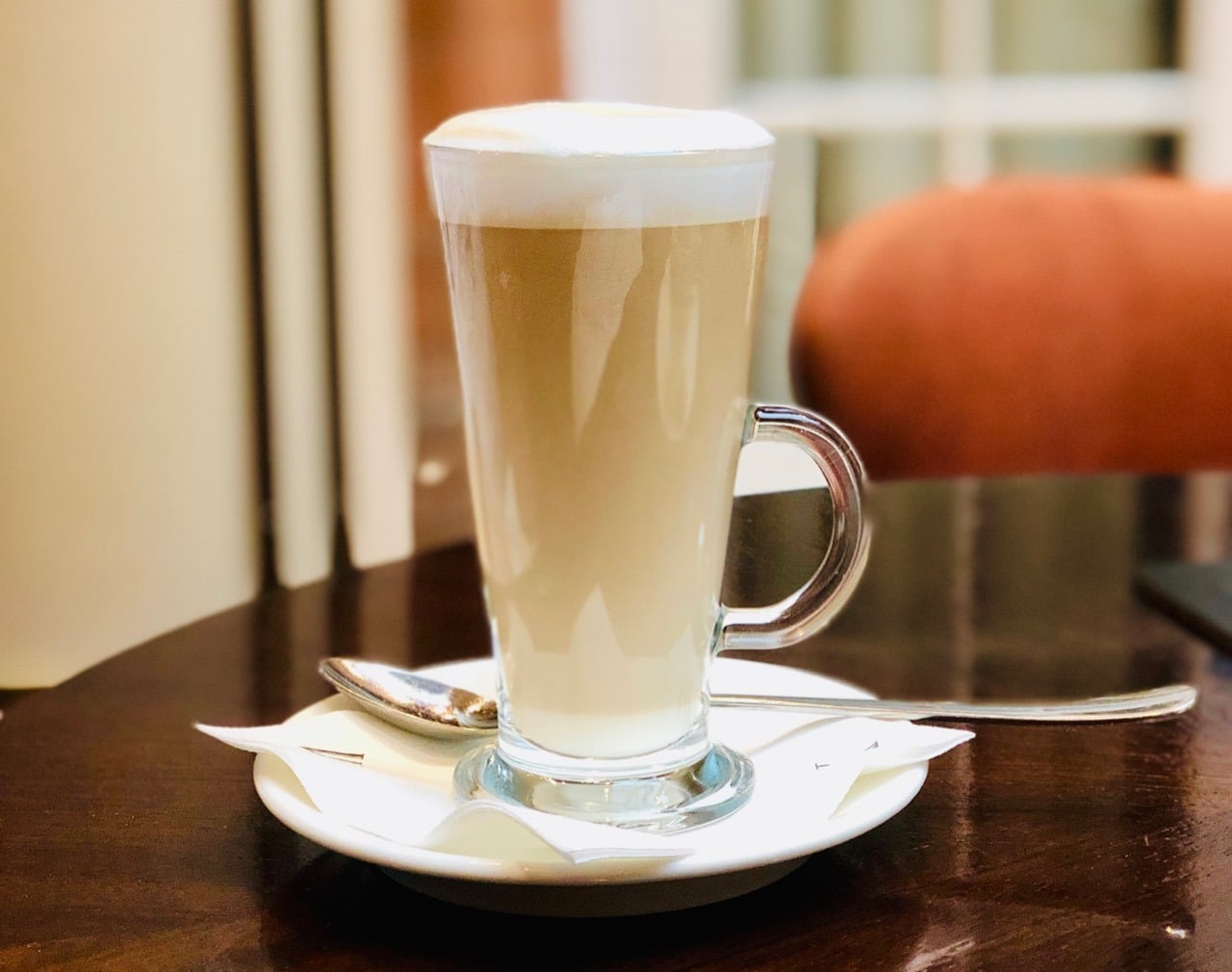 When we finally started on the sweetest part of the afternoon tea, we had no room for any more food. We still managed to eat the coconut flavored macaroons and loved their gooey and slightly heavy quality. Then we had to throw in the towel and accept that we could not eat a single other bite.
Fortunately, our lovely server wrapped up the rest of our goodies in what must be the world's most stylish doggy bag so we could enjoy them later in the evening.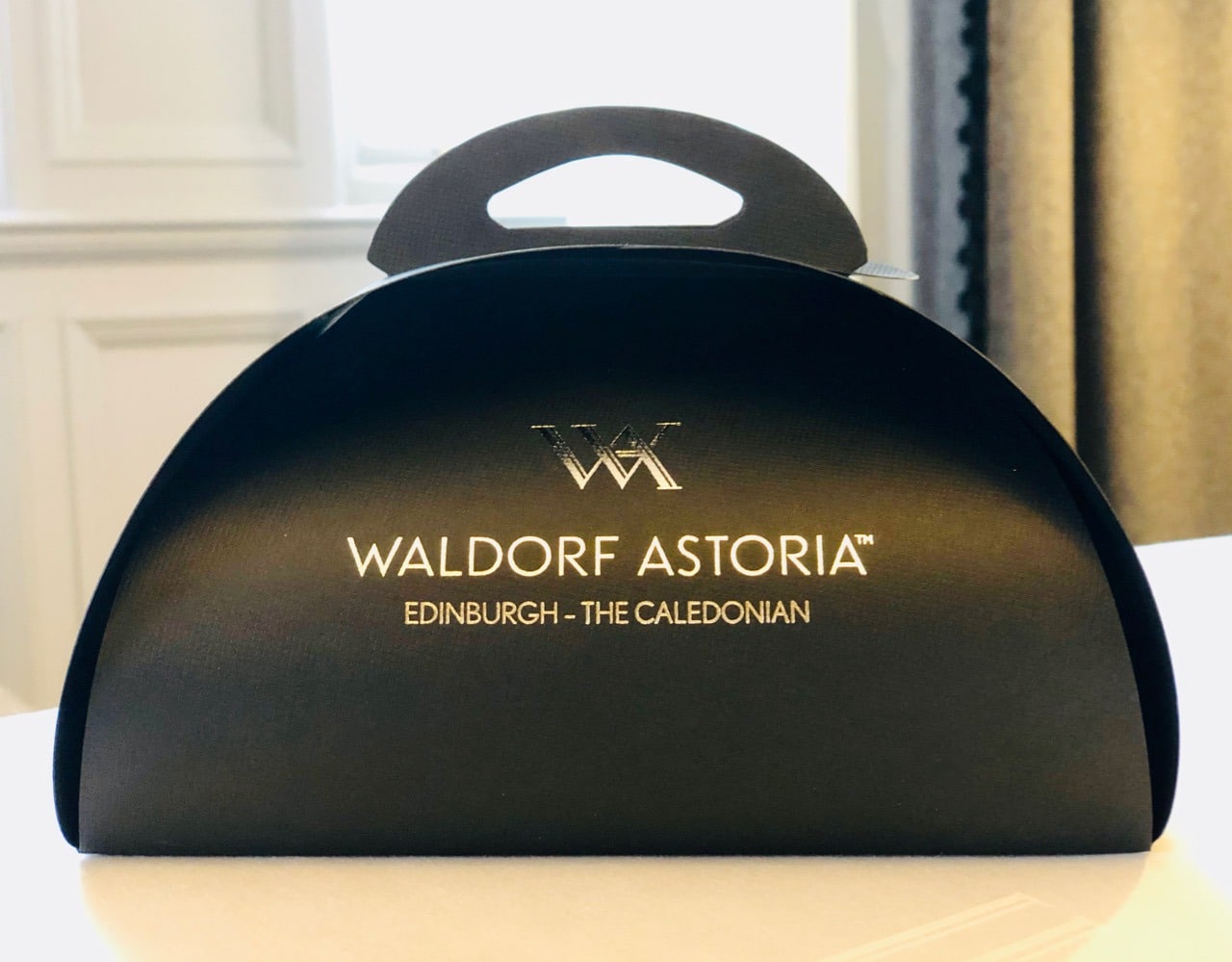 When we later had the pastries, we were impressed by the lemon and basil dome with its silky-smooth texture and artful finish. The taste, however, was a bit too much on the sour side. On the other hand, we agreed that the tiramisu profiterole was flawless, with its full-bodied coffee flavor. The rest of the dessert selection included a mint oreo cheesecake, a praline and a rhubarb and vanilla slice. In other words, there was something for everyone.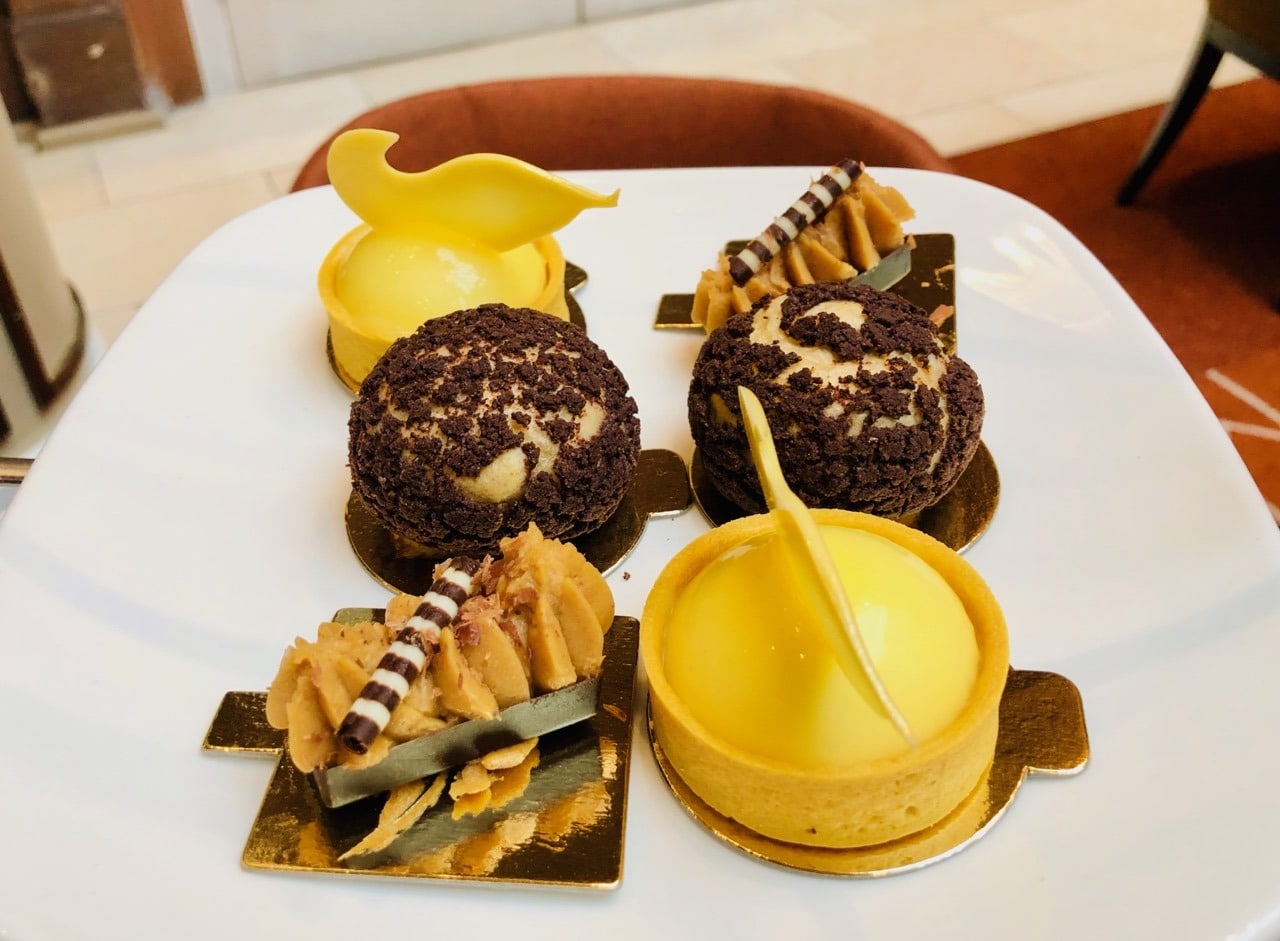 In summary, Peacock Alley at Waldorf Astoria Edinburgh – The Caledonian serves an exquisite version of afternoon tea that we cannot recommend highly enough. Stylish surroundings, extraordinary service and delicious food make Peacock Alley an obvious choice for afternoon tea in Edinburgh!
Afternoon tea is served daily. We recommend booking in advance.

Afternoon tea: GBP 35 per person.

Champagne Afternoon Tea: GBP 45 per person.
*We enjoyed Afternoon Tea at Peacock Alley at Waldorf Astoria Edinburgh – The Caledonian in April 2019. The restaurant was not aware that they could be featured in the blog and we did not receive any special discounts.