– Would you like a glass of champagne with the tea?, spurte den smilende servitøren på Four Seasons Hotel Gresham Palace Budapest. -Yes, please!, svarte vi.
Det var simpelthen ikke mulig å takke nei i så majestetiske omgivelser. Bordet foran oss var dekket med det fineste porselen, og bak oss sørget pianisten for velklingende taffelmusikk. Selvfølgelig måtte vi ha champagne som akkompagnement!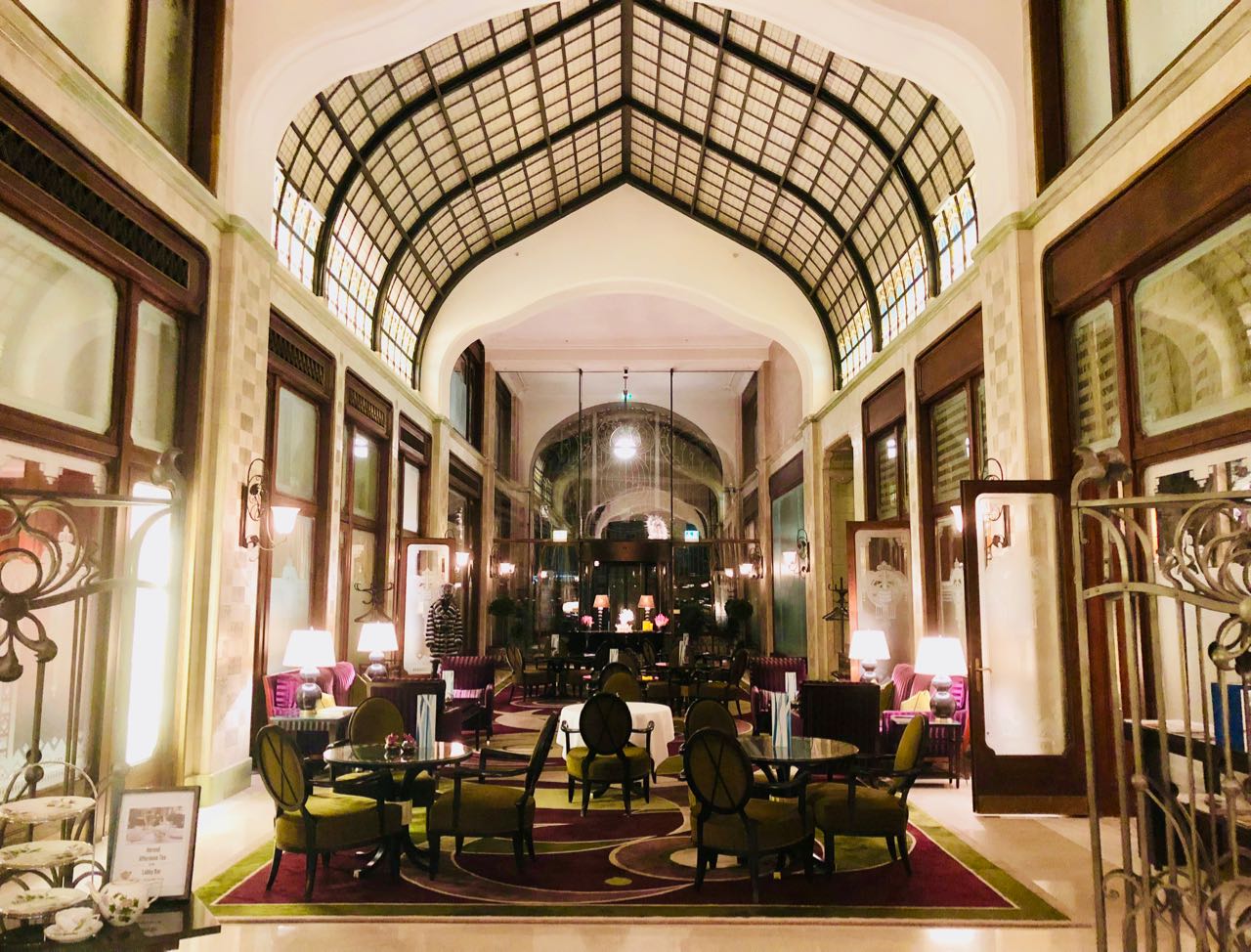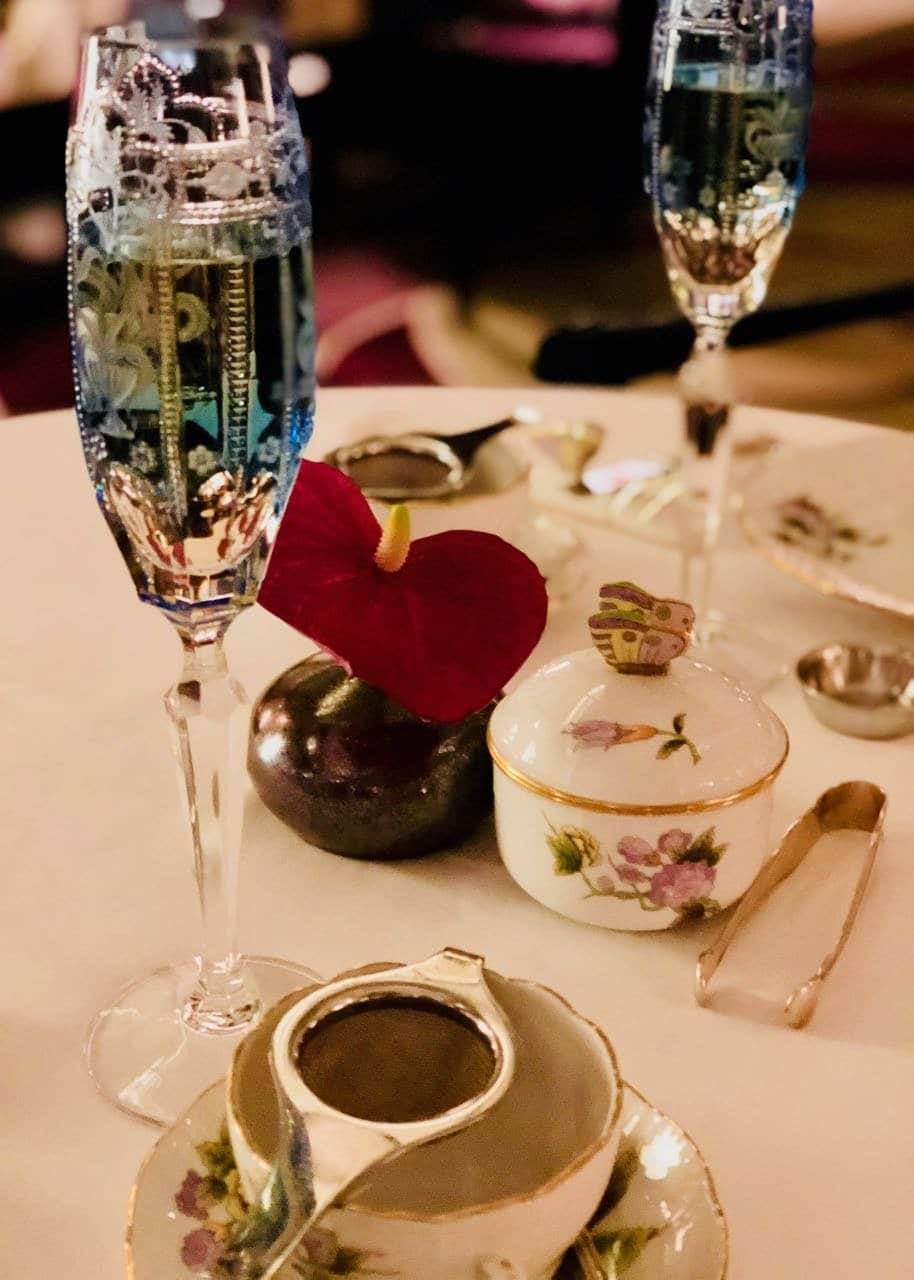 Rammene rundt måltidet var praktfulle. Ikke nok med at vi befant oss i et palass; servitøren kunne også fortelle oss at serviset vi skulle spise av var designet spesielt for dronning Victoria på 1800-tallet. Herend-serviset var på toppen av alt håndmalt, så her gjaldt å føre seg med stø hånd.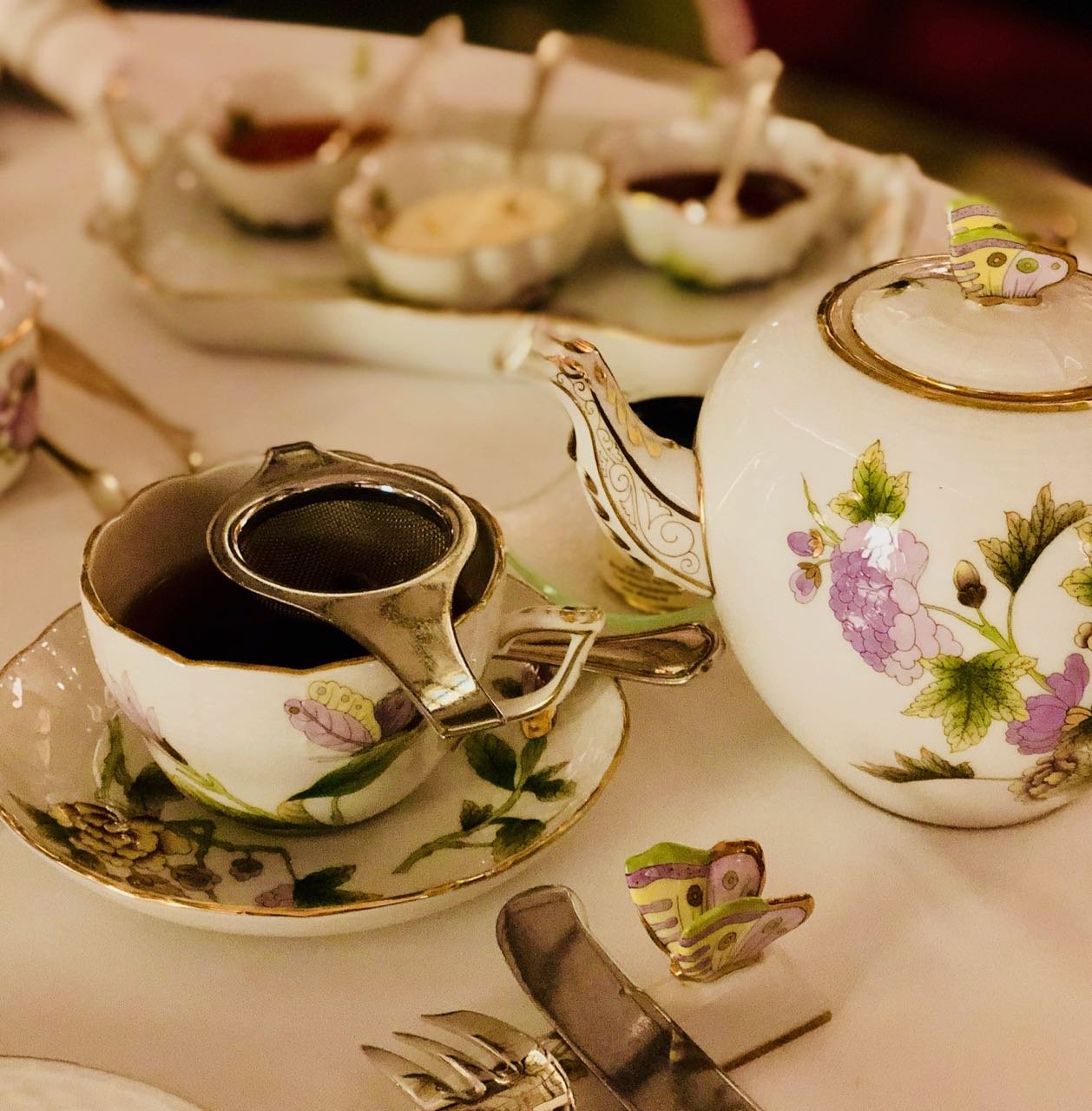 Heldigvis forløp måltidet uten noen katastrofer. Høydepunkter var det imidlertid nok av! Alt fra den dampende varme teen, til sandwichene, sconesene og søtsakene smakte intet mindre enn utmerket.
Kveldens virtuos var noe uventet en Apfelstrudel. Denne ble servert midt i måltidet, og fikk selskap av rause mengder fløyelsmyk vaniljesaus. Meget sjenerøse mengder var det også av alt annet på bordet.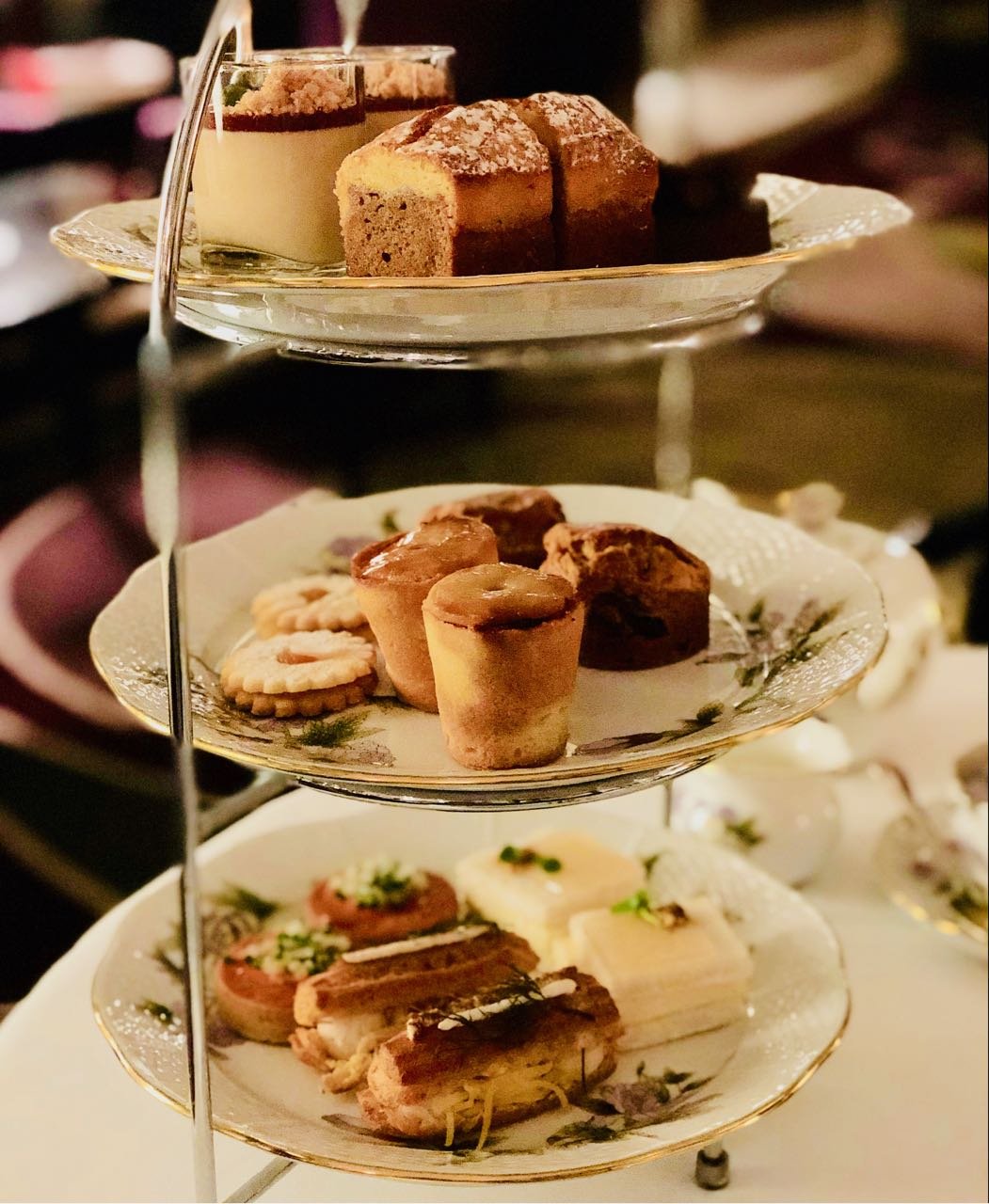 De oppmerksomme servitørene var på tå hev uten antydning til å være påtrengende. I stedet koreograferte de måltidet til en perfekt symfoni, fullstendig fri for unoter.
Four Seasons Hotel Gresham Palace Budapest får våre stående ovasjoner!
Er du like glad i Afternoon Tea som vi er? Finn ut hvem vi mener serverer Oslos beste Afternoon Tea!

Tips:
Herend Afternoon Tea at Four Seasons Hotel Gresham Palace Budapest serveres daglig mellom kl 15 og 18.
Prisen var (i februar 2018) 5800 HUF (ca 175 NOK) for Herend Afternoon Tea. Champagnen (egentlig en Sauska Brut Blanche musserende vin) kostet i tillegg 3000 HUF (90 NOK). Vi syntes dette var fantastisk god valuta for pengene!
De fleste gjestene var pent kledd, så vi var glade for at vi hadde byttet ut olabukser og joggesko med et litt mer formelt antrekk.
Det anbefales å bestille bord på forhånd.
Link til Four Seasons Hotel Gresham Palace Budapest
*Vi besøkte Four Seasons Hotel Gresham Palace Budapest i februar 2018. Four Seasons Hotel Gresham Palace Budapest visste ikke at vi testet deres Herend Afternoon Tea, og vi betalte alle utgifter selv.

Kanskje du også liker: