Last updated July 2018
Atlantica Kalliston Resort and Spa is an "Adults Only" hotel situated on the beautiful beach of the small village of Agii Apostoli, just a short drive from Chania. The hotel is considered to be one of the best in Crete, and we can already now reveal that Atlantica Kalliston met all of our (pretty high) expectations!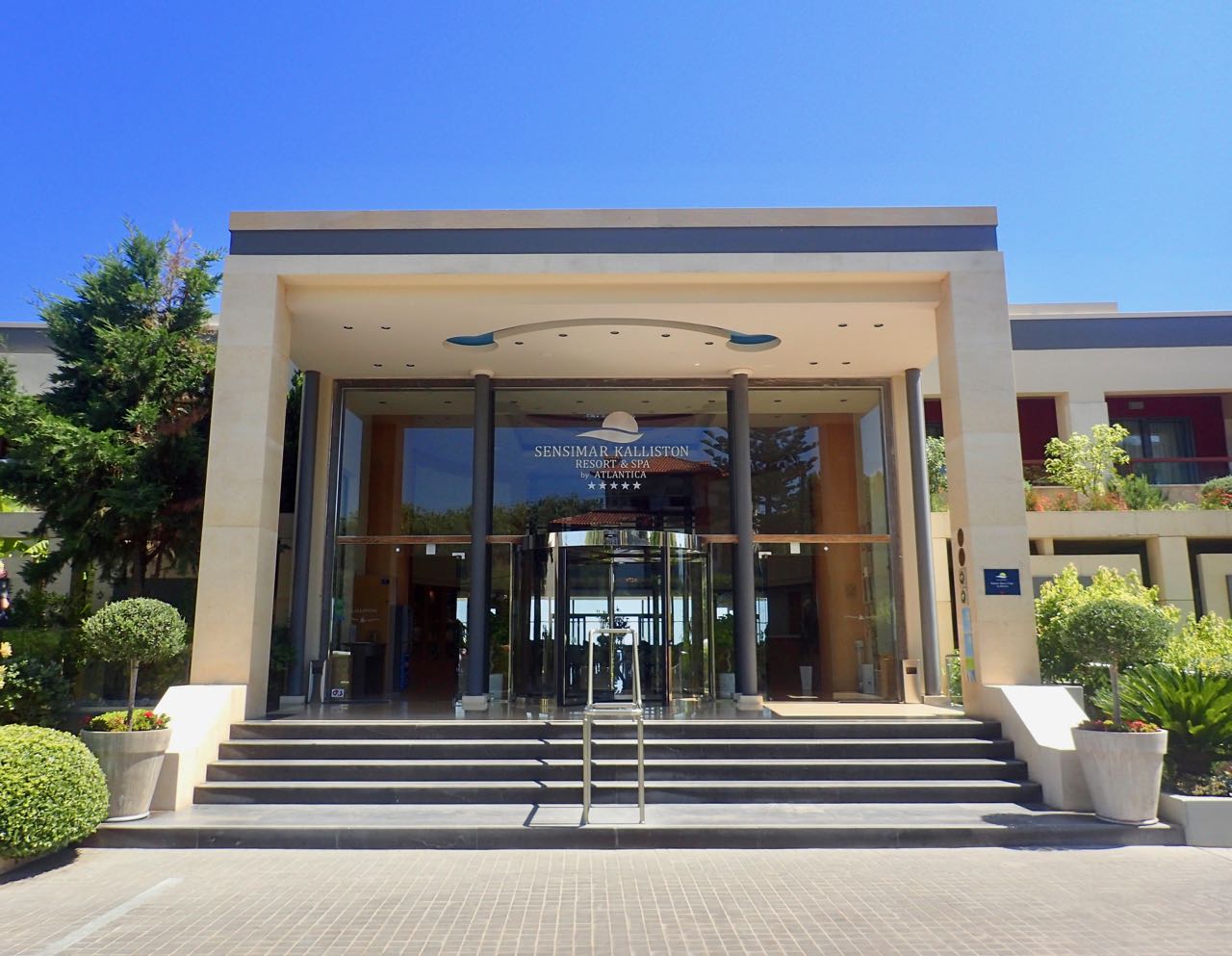 A warm welcome
Due to the late arrival of our flight, we got to Atlantica Kaliston after midnight. Despite the late hour, we received a very warm welcome. The receptionist greeted us with a big smile, and his enthusiasm was especially admirable given the time of day. We were offered freshly squeezed orange juice and cold towels and were encouraged to sit down and relax while the receptionist took care of the check-in process. We have seldom felt so welcome on our travels. As this was not enough, the hotel had arranged for some tapas, bread, and wine in our room, and fluffy bathrobes were arranged on the bed.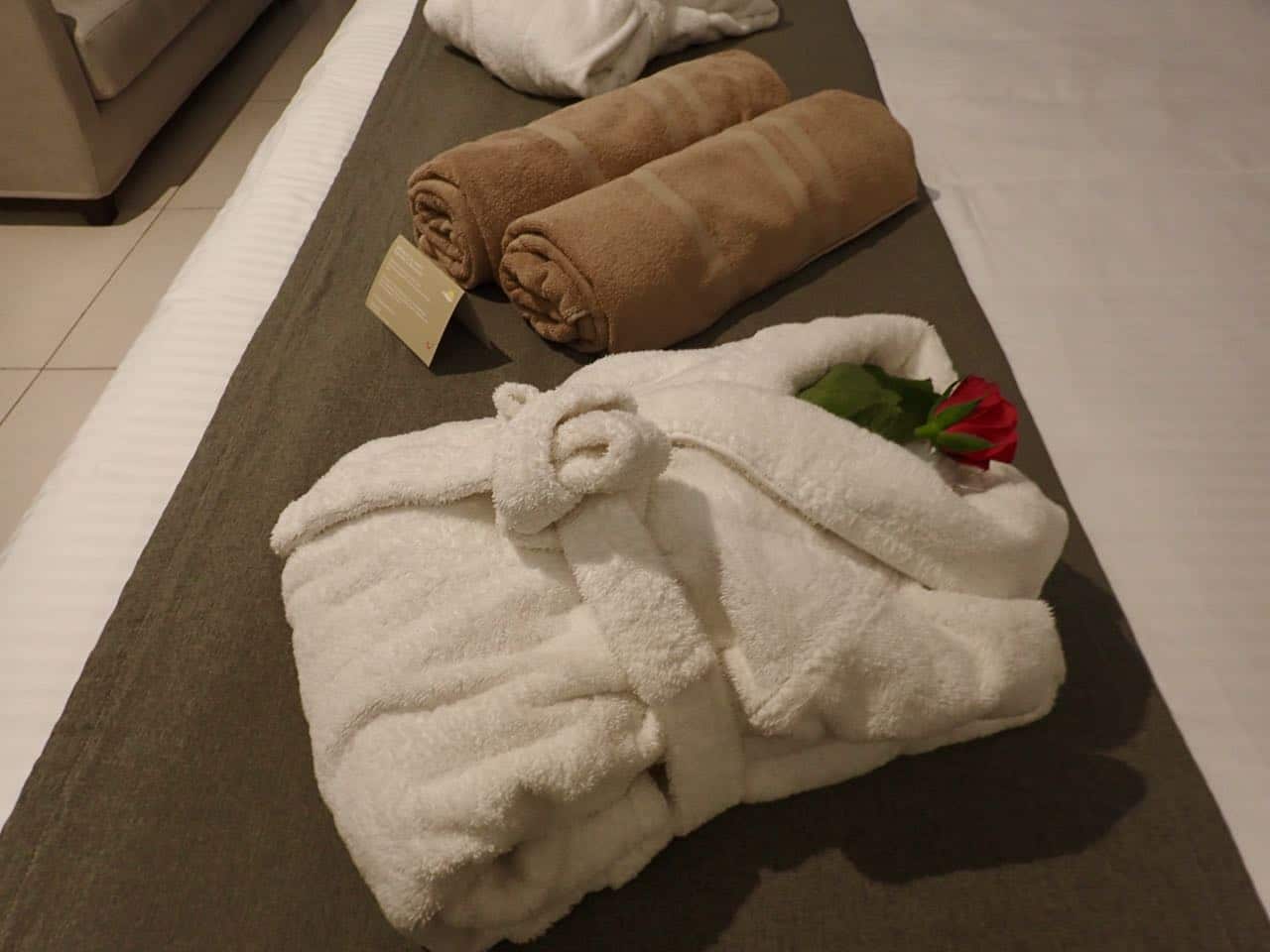 Double deluxe swim up
Our room was a "double deluxe swim up" room. In addition to a king size bed, the room had a sofa and an armchair. The minibar was stocked with water, sodas and beer, and was complimentary with the All-Inclusive meal plan. We liked everything about the room, but some people may not be comfortable with the glass door and window separating the bathroom from the sleeping area. The window was covered with curtains, but only half the door had frosted glass.
The best feature of the room, however, was outside. The spacious terrace had a table and two chairs as well as an oversized sunbed. At the end of the terrace was a private ladder down to the shared pool, and an adjustable parasol was handy for alternating between sun and shadow. It was amazing to get out of bed and jump straight into the pool for a morning bath. We don´t think you will regret choosing a room in this category.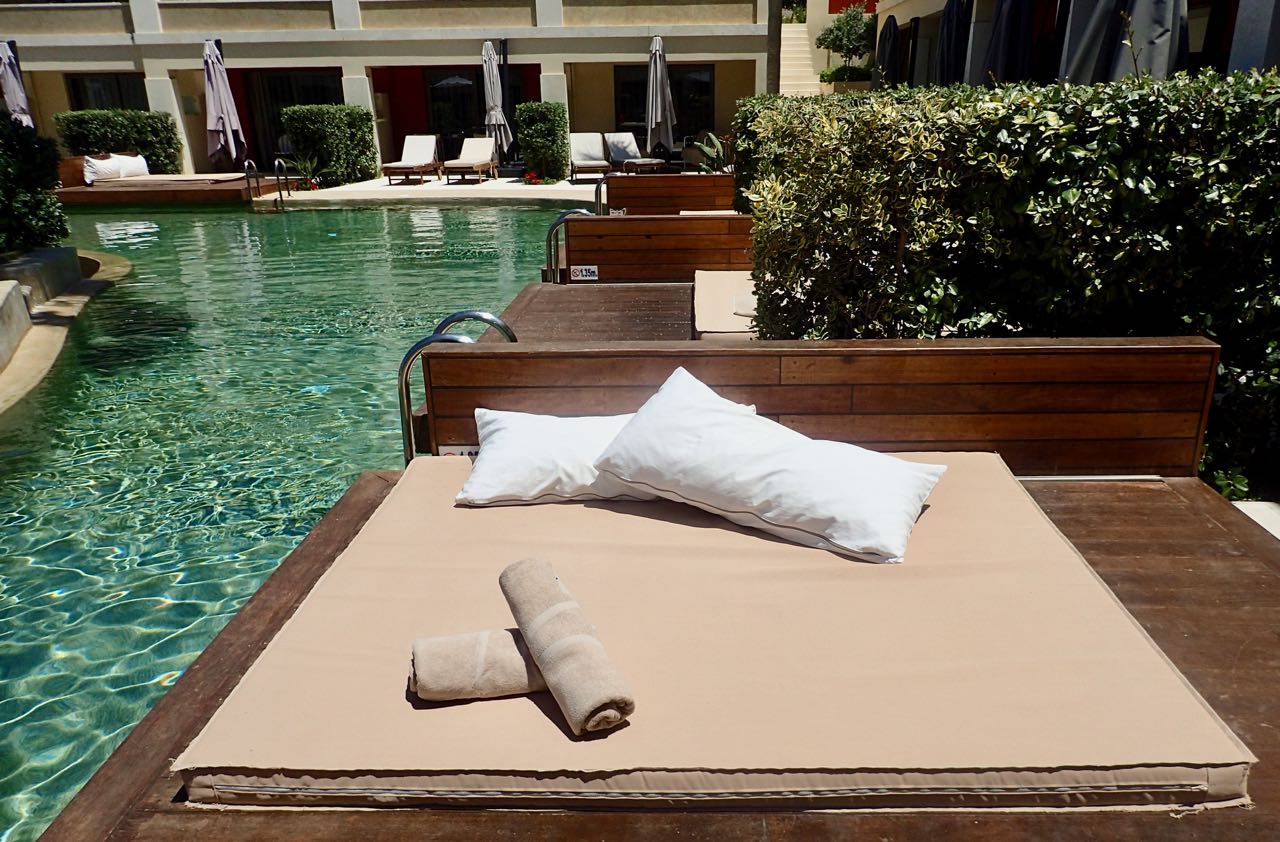 Never a dull moment at Atlantica Kalliston Resort and Spa
Atlantica Kalliston Resort and Spa offers a wide range of activities. Besides the obvious sunbathing and swimming, you can attend classes in everything from wine tasting to water aerobics. There are a medium-sized fitness room and an adjoining playroom with table tennis, darts and billiards. The spa is also located on the same floor. The hotel has several different theme nights with various shows and concerts. A handy information bulletin was distributed daily and described the various activities.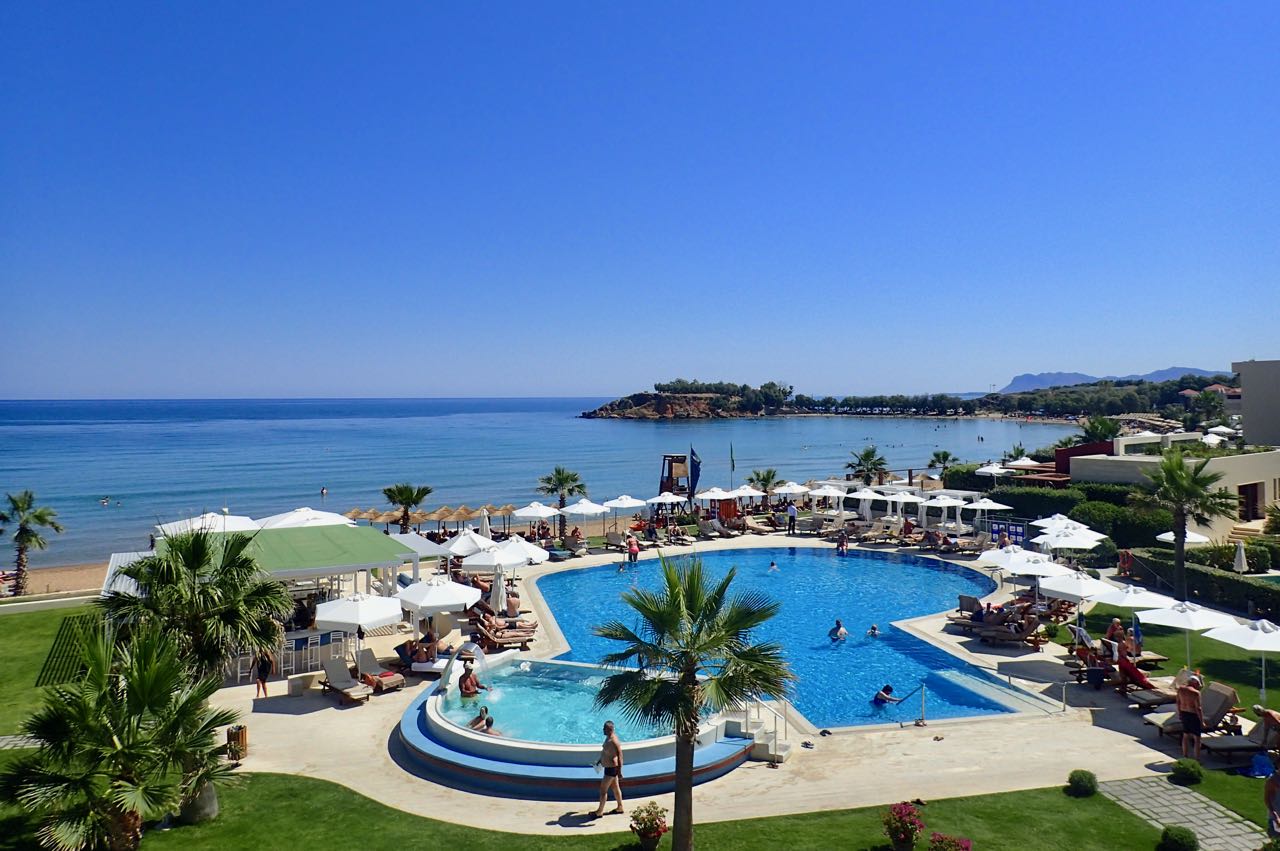 Spa bliss
During a rainy day, we decided to visit the spa. As soon as we stepped through the doors, the attentive staff offered us refreshments and cold towels. We were given extensive information about the spa therapies by the very nice Spa Manager. She was not only charming but also very good at her job. As we left the spa, we had nothing short of five treatments booked(!). Out initial plan of only booking a foot massage, therefore, changed quite a lot.
The change of plans turned out exceptionally well. After the treatments, we both agreed that this was a spa experience out of the ordinary. The two therapists were very skillful, and we left the spa walking on clouds. As a footnote, it should be mentioned that the treatments were the most impressive feature of the spa. The facilities were fine, but not as spectacular as the therapies. The spa, however, also offers massages in a pavilion at the beach.
Even though we didn't include the spa at Sensimar Kalliston Resort and Spa in the list of our top 3 spa experiences, we can warmly recommend a visit here.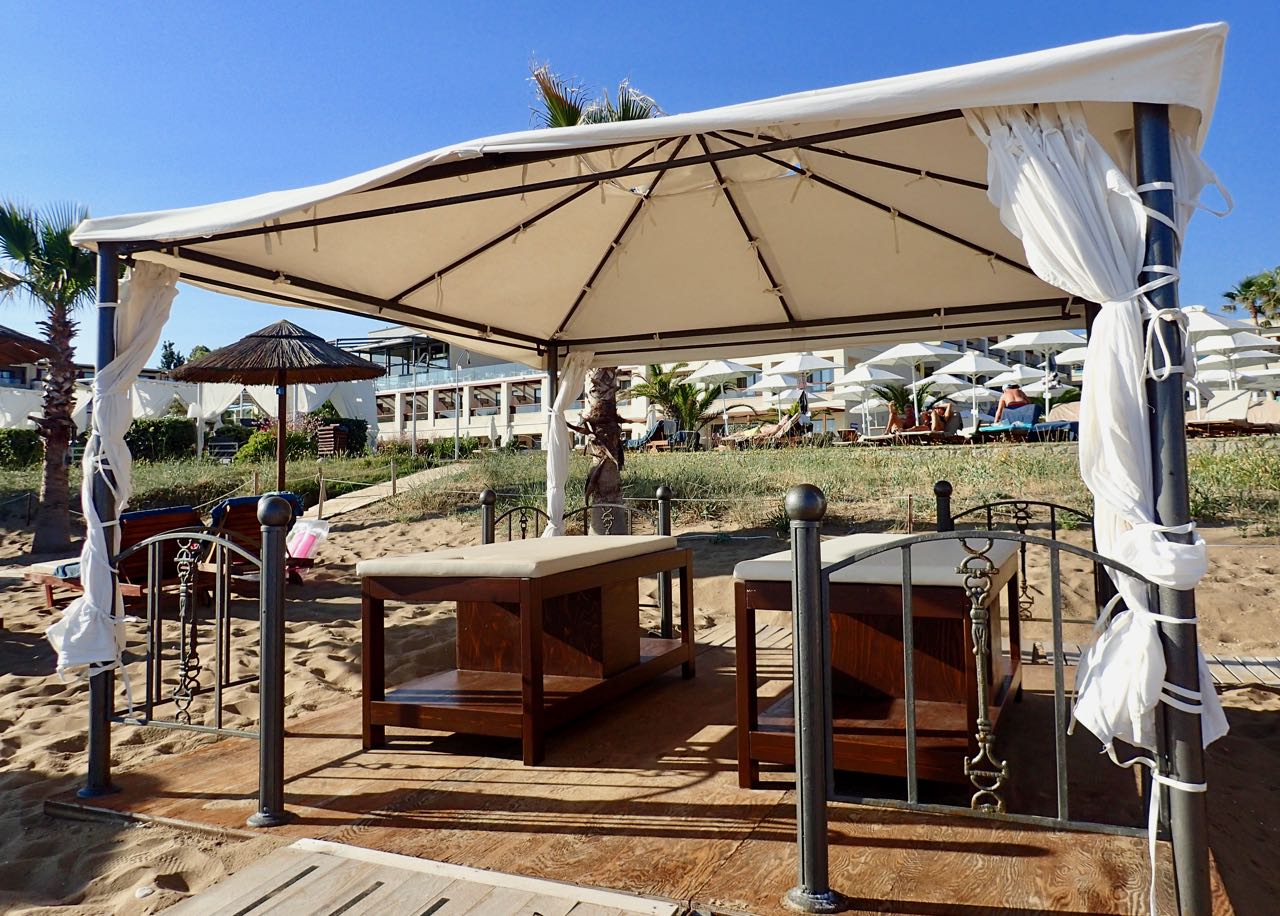 Agii Apostoli
Atlantica Kalliston is a large resort with lots of activities. Still, we recommend exploring the local area of Agii Apostoli which has plenty of cafes and restaurants. We also visited multiple small bays and a beautiful clifftop area with fragrant herbs, located between Iguana beach and Notis beach. Should you wish for a longer hike, we recommend heading out to the small village of Galatas up in the mountains. Here you can get a glimpse of a more authentic Crete. We walked from Atlantica Kalliston to Galatas and further on to Kato Stalos. On our hike we passed by orange- and lemon trees, rolling hills and olive groves.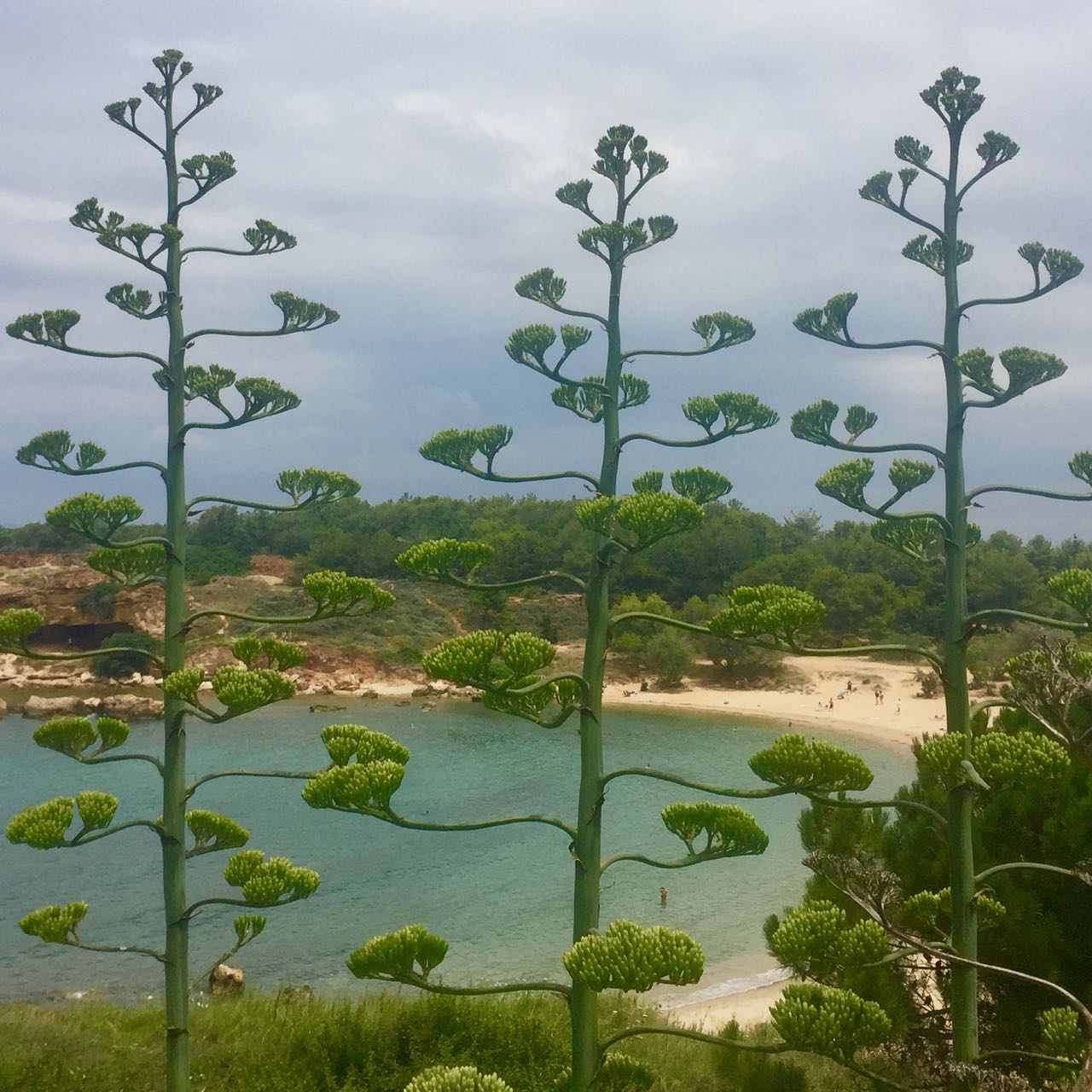 A culinary highlight at Culinarium
As we were on the All-Inclusive package, we had most of our meals in the Deep Blue buffet restaurant. The breakfast was as expected by a hotel of this caliber, with a selection of international and Cretan dishes. We especially liked the healthy corner concept.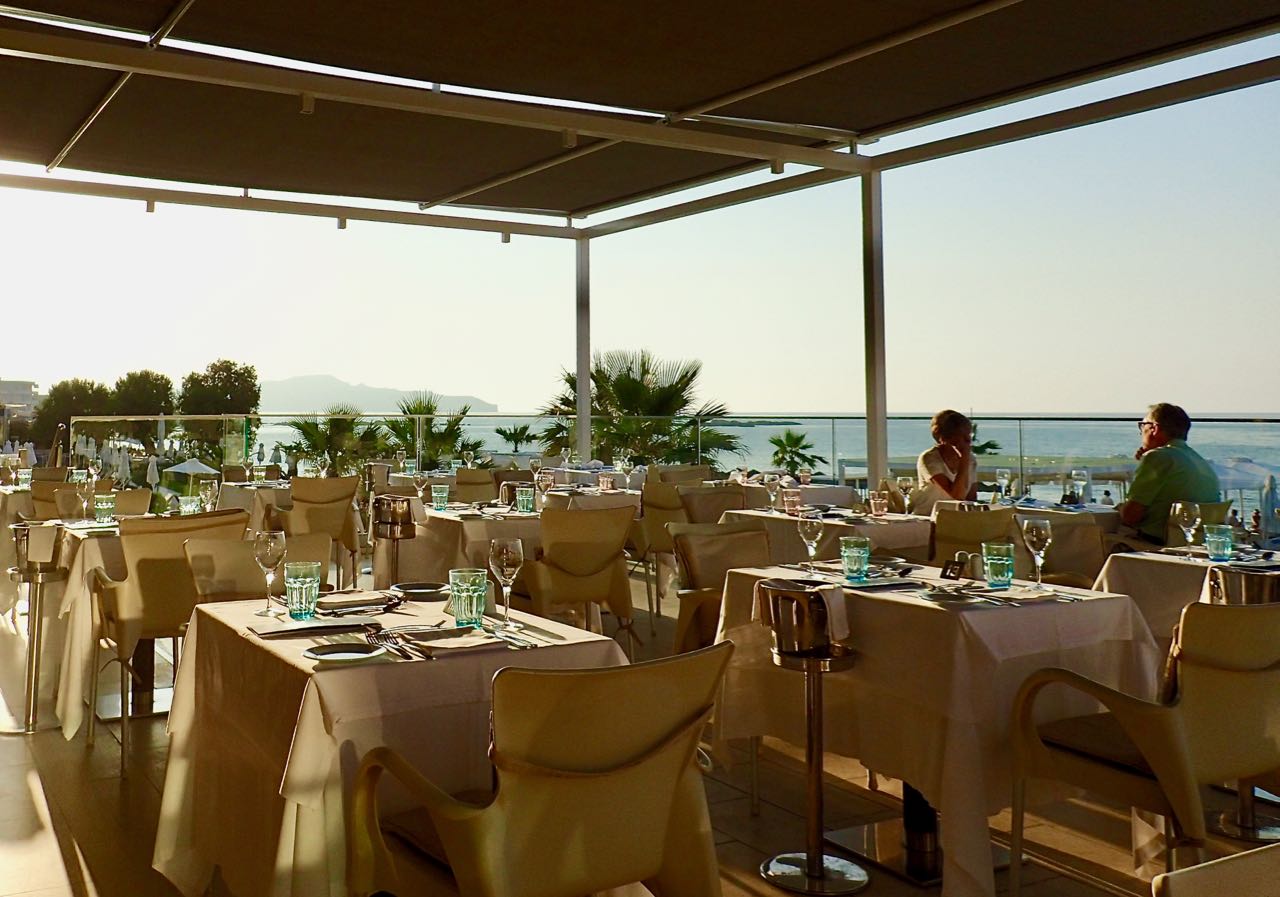 The dinner in the Deep Blue restaurant had a wide variety of dishes with some daily variations. The service was friendly and efficient, and despite a large number of guests we never had to wait long to be seated.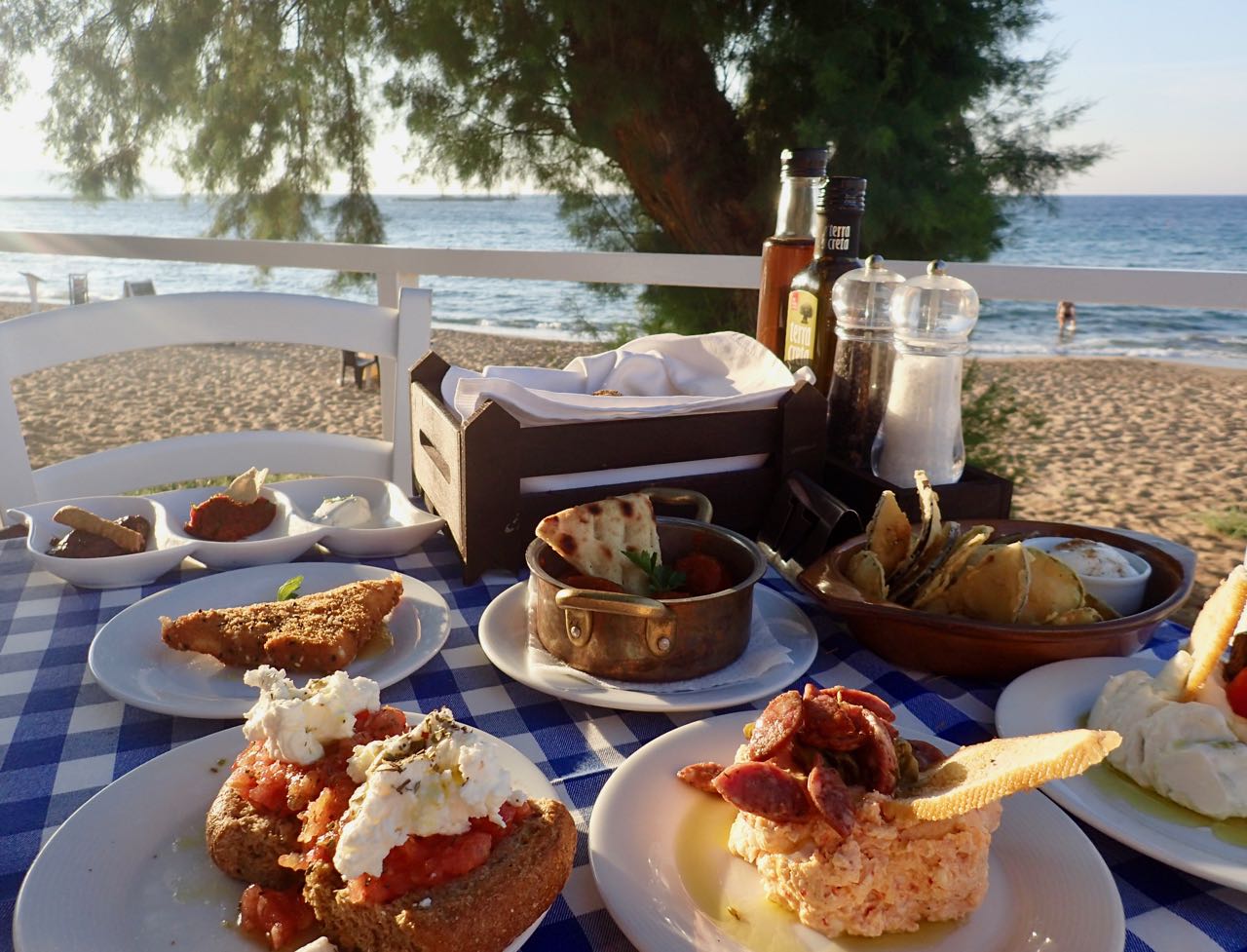 We had our best culinary experience in the Greek restaurant Culinarium. Culinarium served the daily lunch buffet, and as an All Inclusive guest, you were also allowed to have one à la carte dinner here. We ordered a traditional Greek meal and enjoyed every dish. We especially liked the ambiance and the picturesque location at the beach. The very kind restaurant manager greeted everyone and made every guest feel welcome.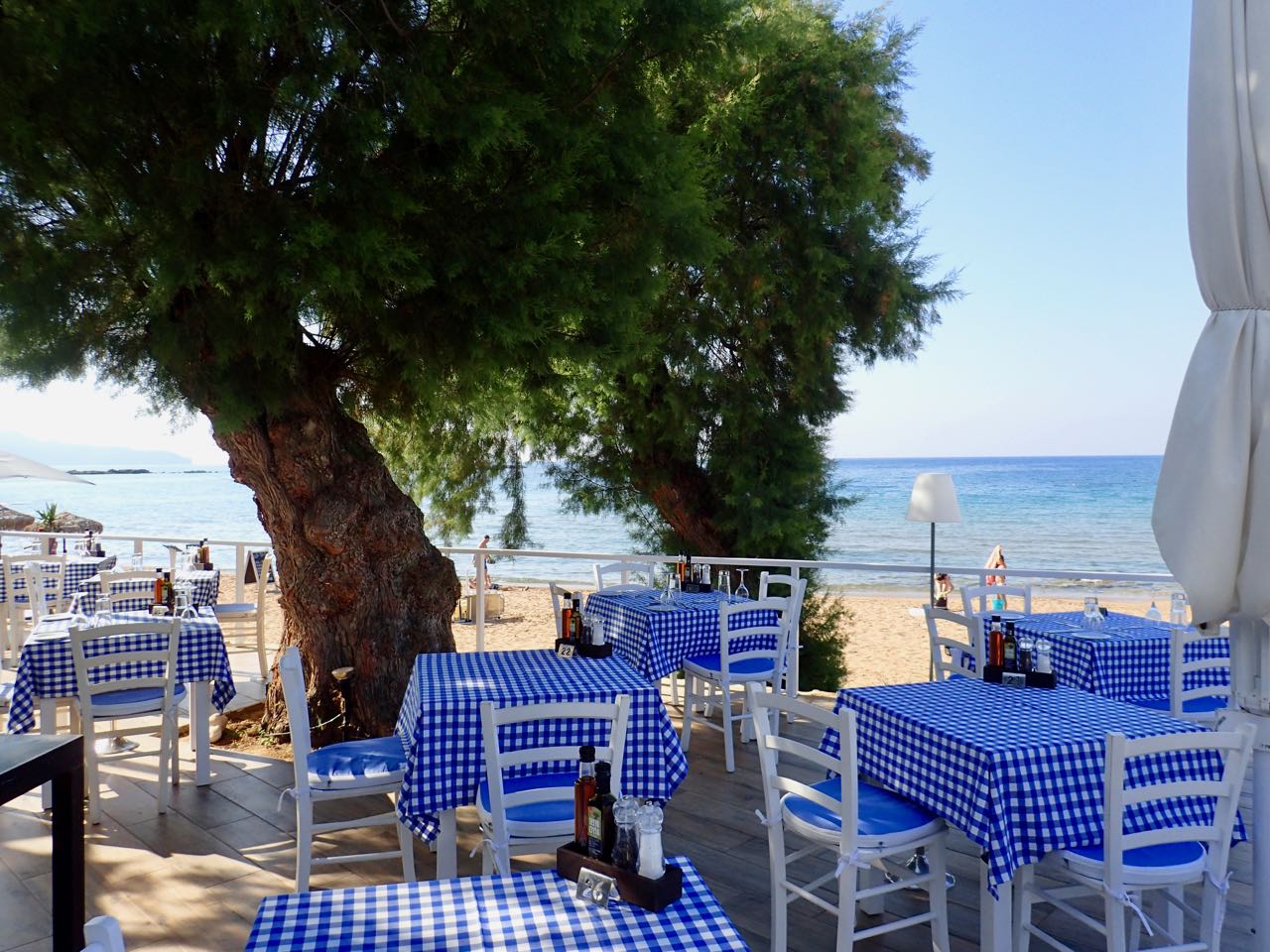 Atlantica Kalliston also has an Asian restaurant, an Italian restaurant and a gourmet restaurant.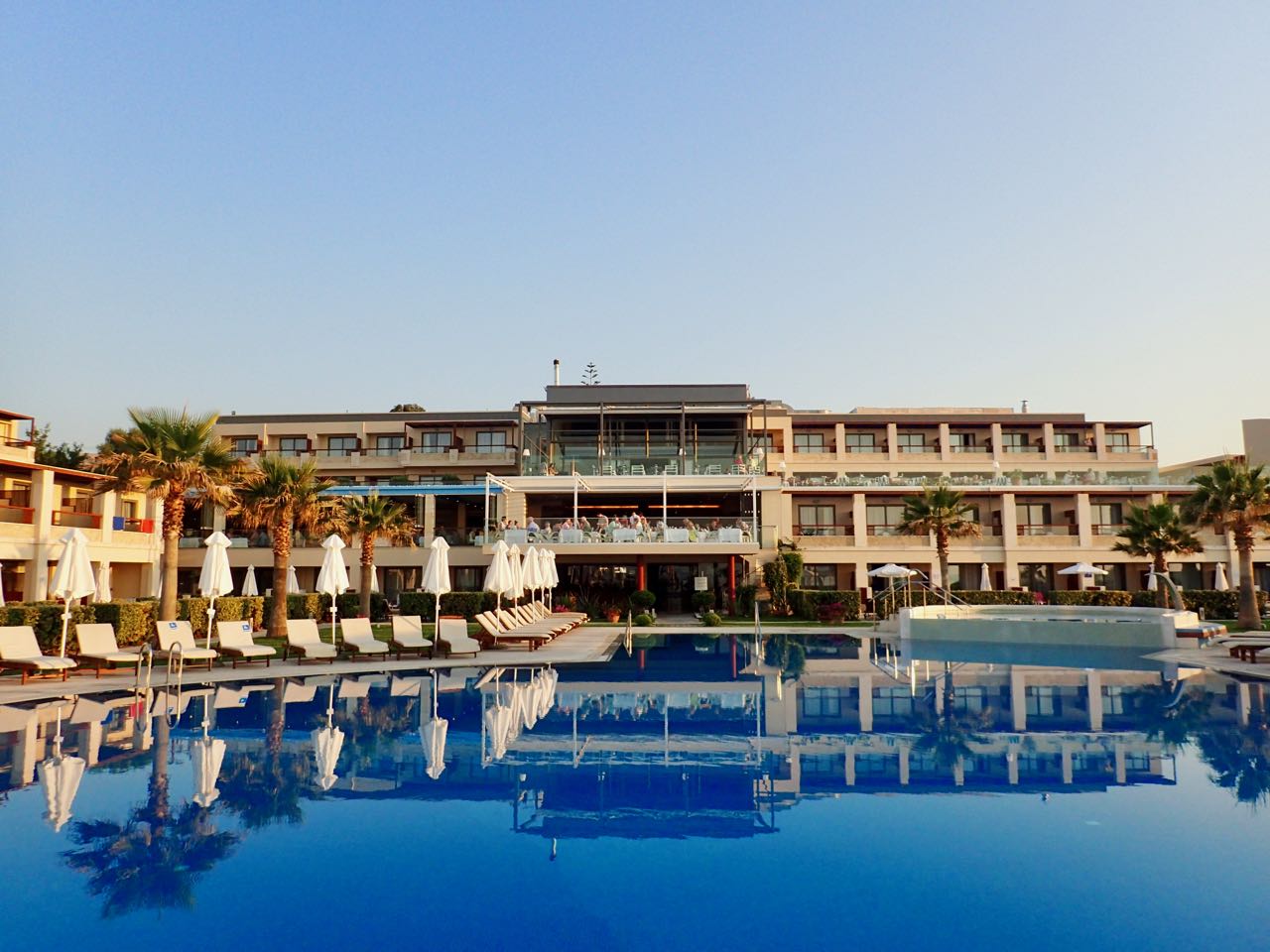 Summary
Because of all the great things Atlantica Kalliston Resort and Spa has to offer, it could have been difficult to pinpoint its very best feature. However, in this case, it is extremely easy. We want to give the fantastic staff our heartfelt thanks for making our holiday truly exceptional. We have never experienced a warmer and more genuine service anywhere else on our travels. The resort is large and has many rooms, but despite this, the staff manages the art of having every guest feel special and acknowledged.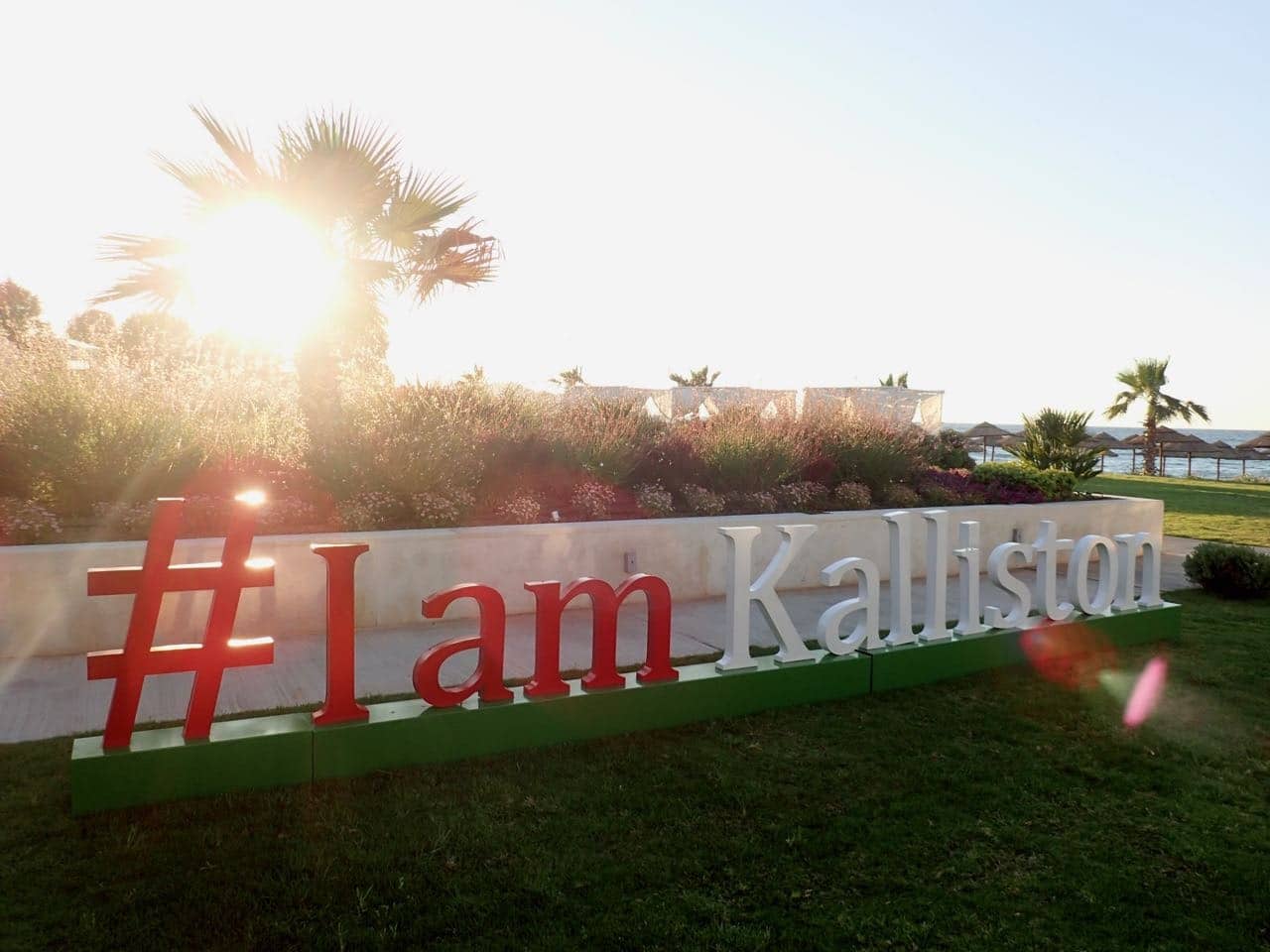 Don't miss!
-The hot stone massage at the spa.
Tips:
Have lunch in an olive grove! The hotel will pack a cooler with lunch boxes and drinks for you to bring along. We took our cooler with us on our hike to Galatas. The baguettes were extra tasty while enjoyed in the shadow of an olive tree.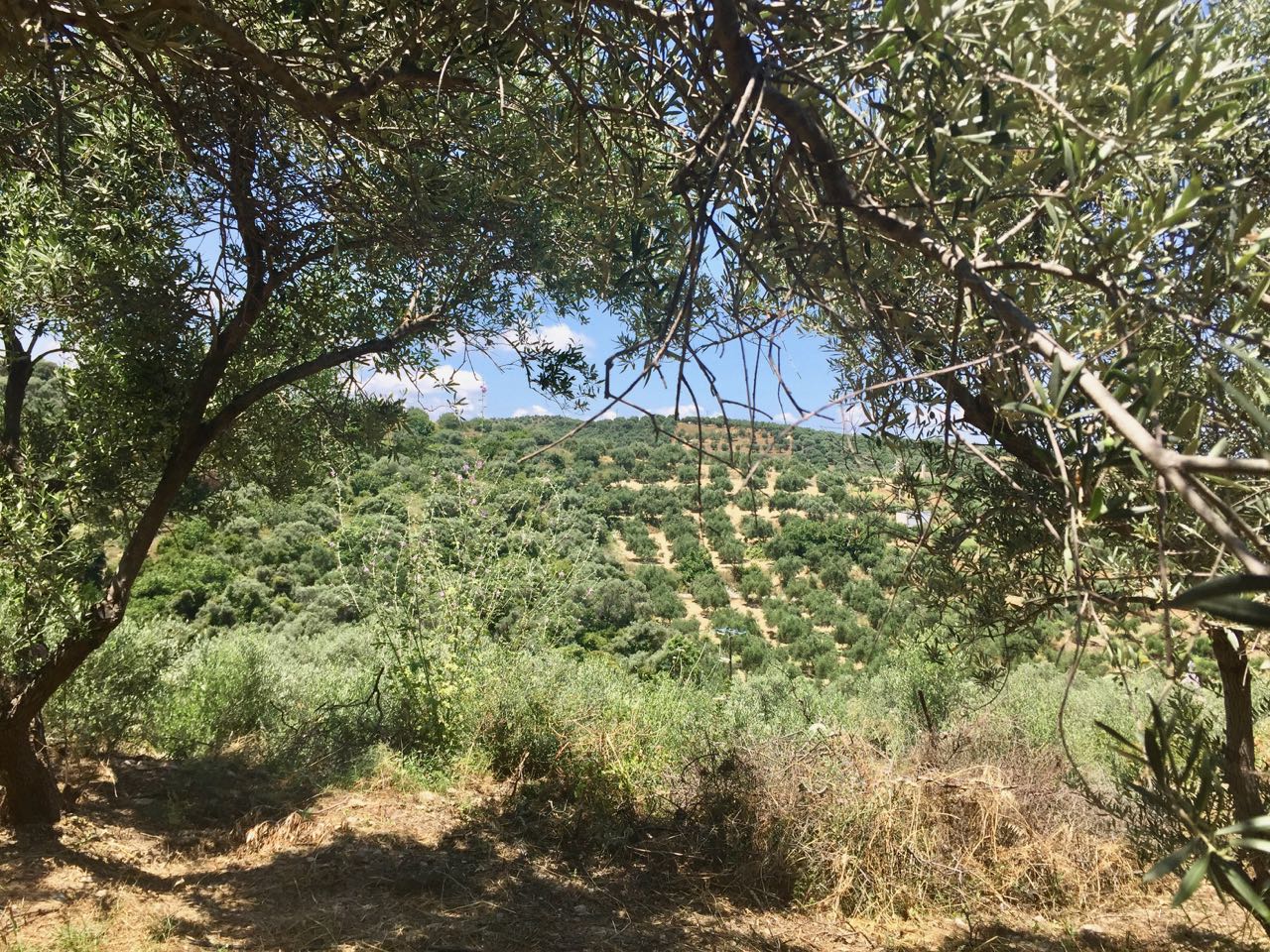 *We stayed at Atlantica Kalliston Resort and Spa in June 2017. Atlantica Kalliston Resort and Spa did not know they could be featured on the blog, and we did not receive any special discounts.