July 2018
Sometimes you can not avoid the clichés: Helgøya Island, in the middle of lake Mjøsa, it a true postcard idyll. We visited the heart-shaped island on a sunny day in July and was charmed from the very first moment.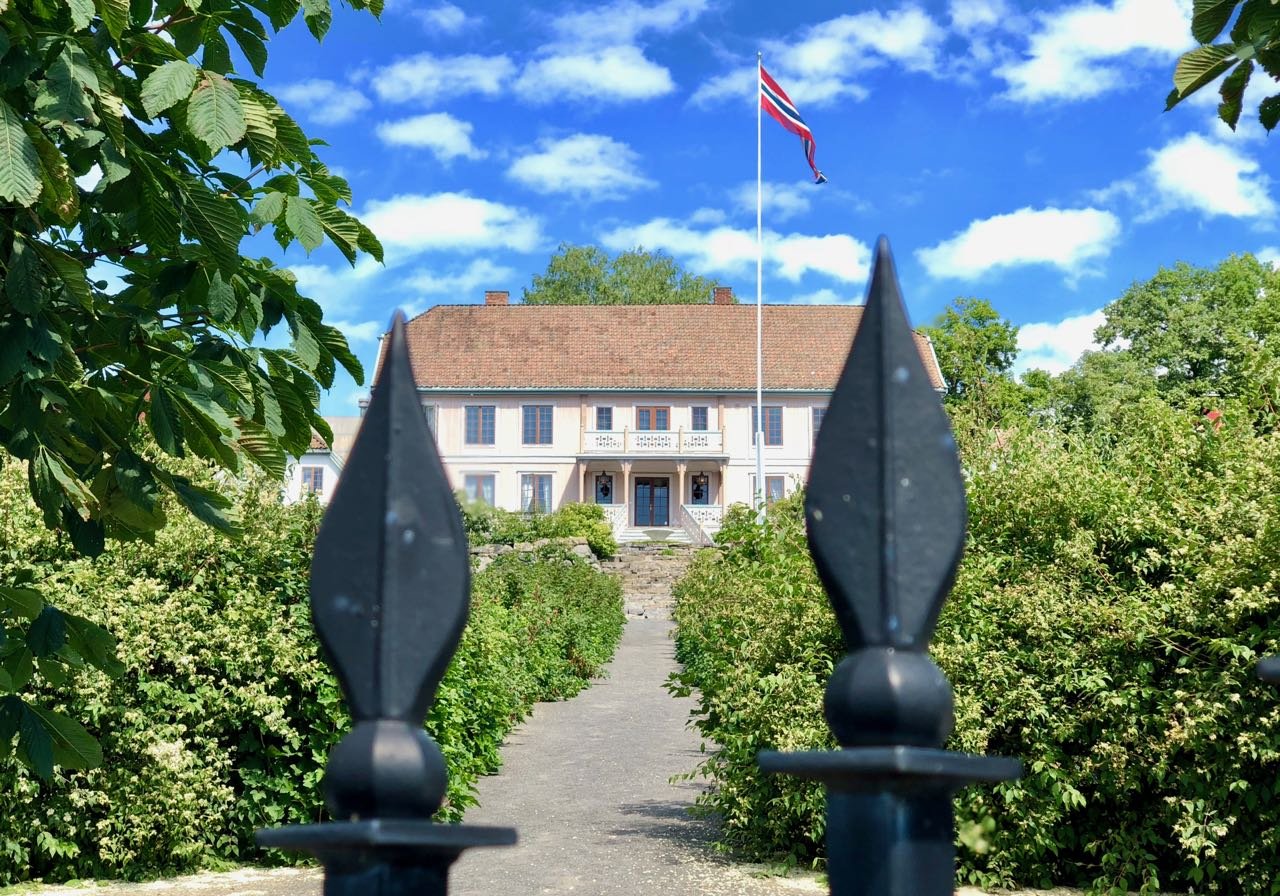 Hovelsrud farm was our first stop of the day. At the farm are flowers, herbs, salads and fruit trees in multitude. Yet nothing is left to chance. Everything is planted exactly as it was in 1840. Strict symmetry, sharp lines, and chess patterns were probably ideal at this time. And it still looks great today. It is also peaceful, harmonious and beautiful – simply idyllic. No wonder that the historic garden at Hovelsrud has won prices both nationally and internationally!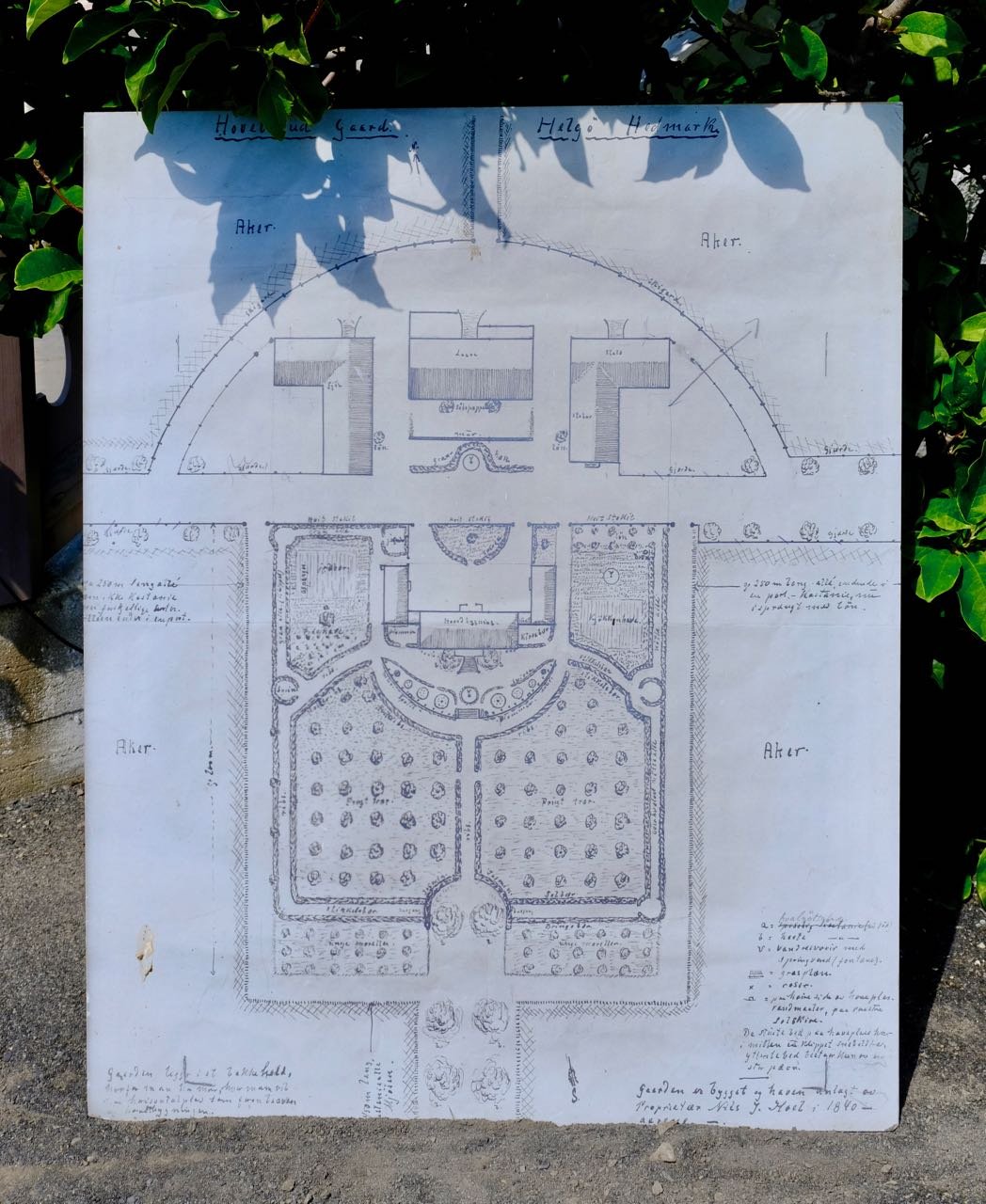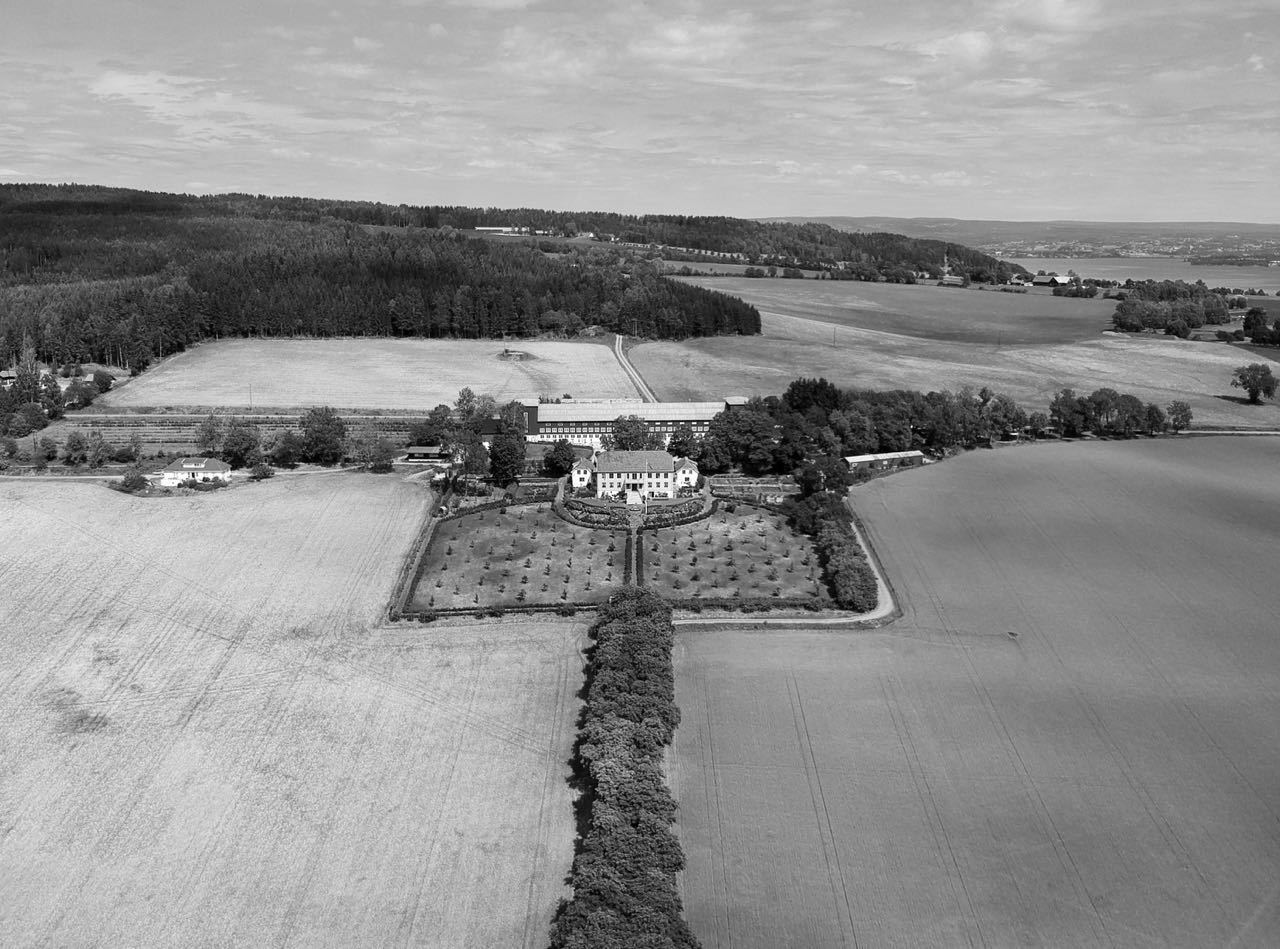 Scattered around the extensive garden are benches and seating areas inviting you to enjoy a quiet moment. However, it is not entirely quiet. An army of flying creatures is constantly working hard to move pollen around the garden. Luckily, the cubby, humming bumblebees don't need to fly too far – here are flowers in abundance. We sit down and take in the sounds of summer.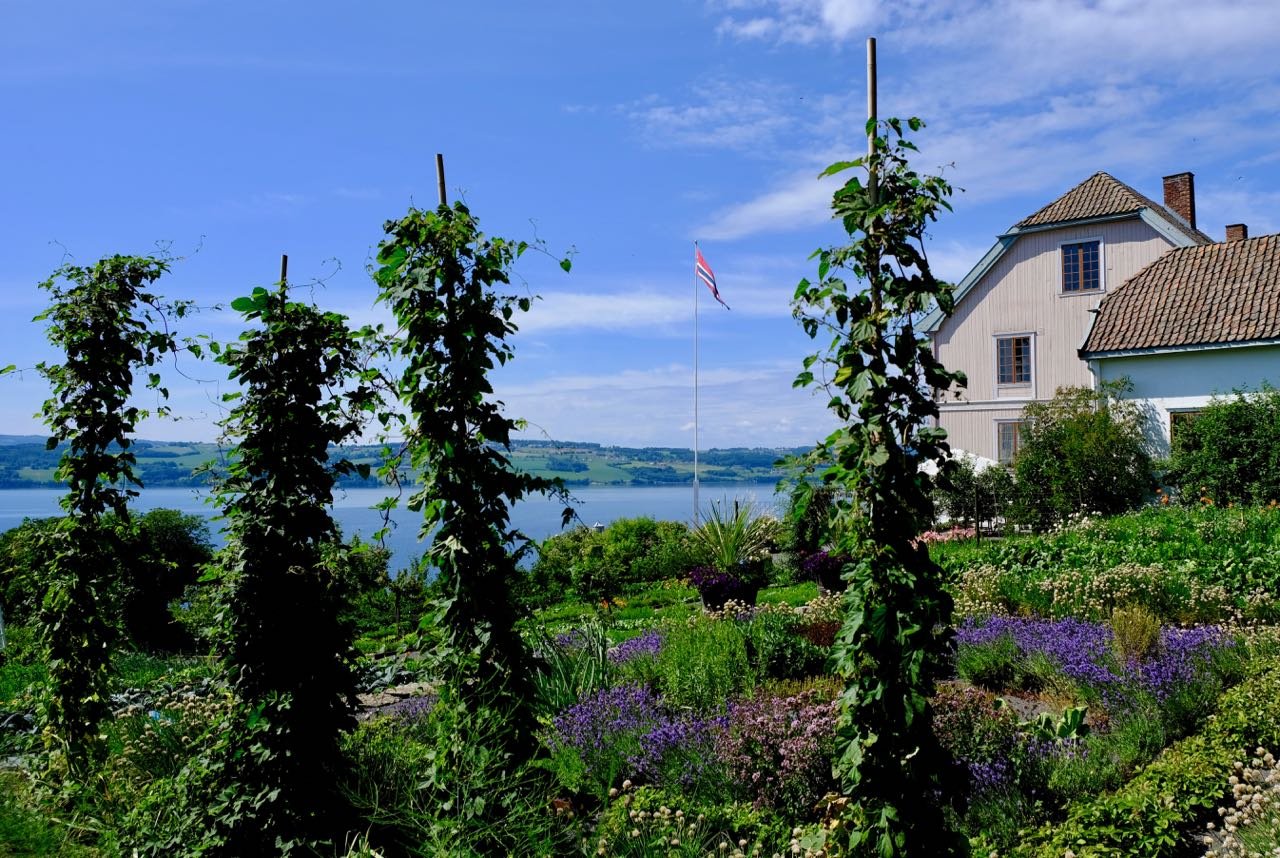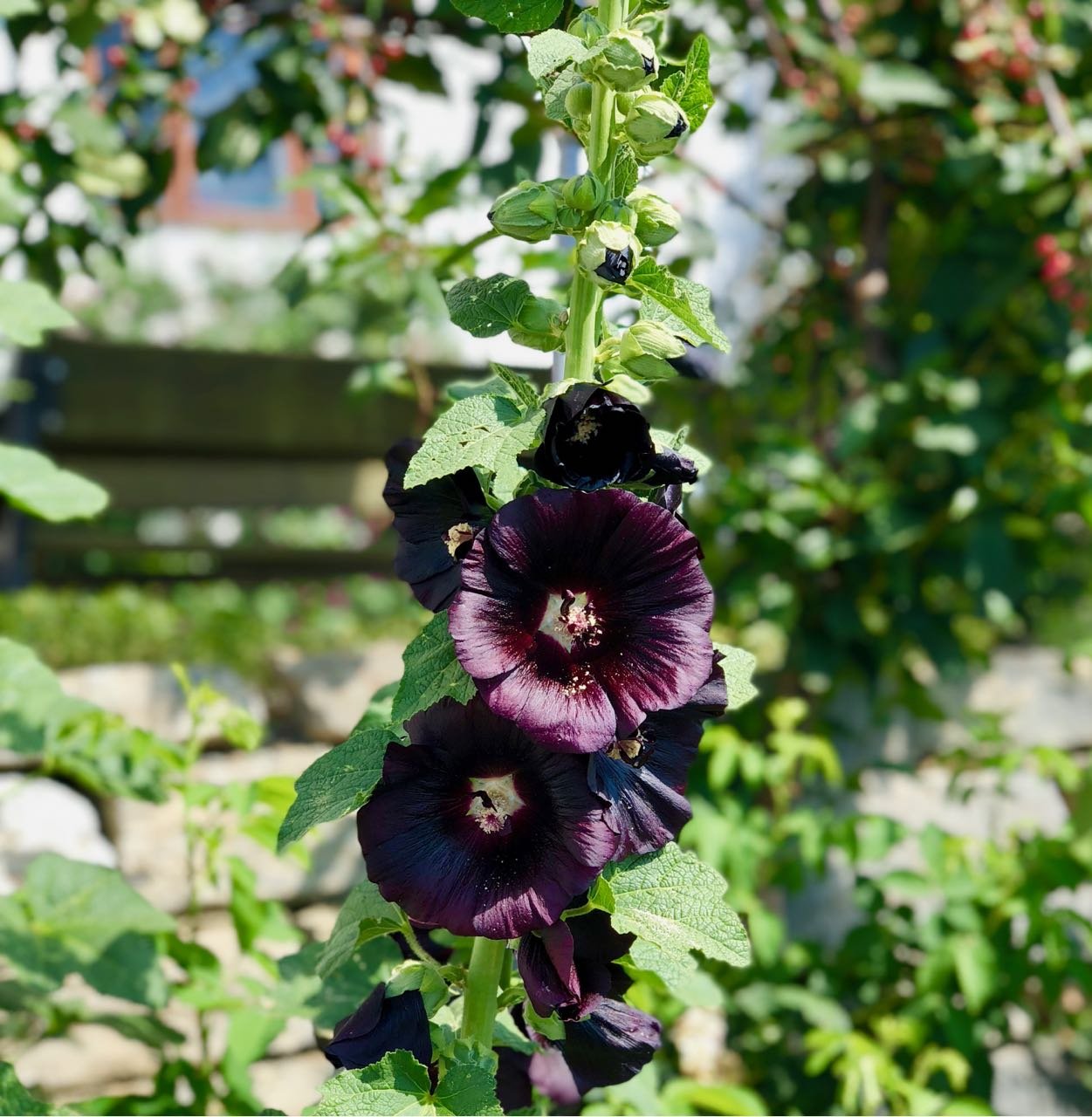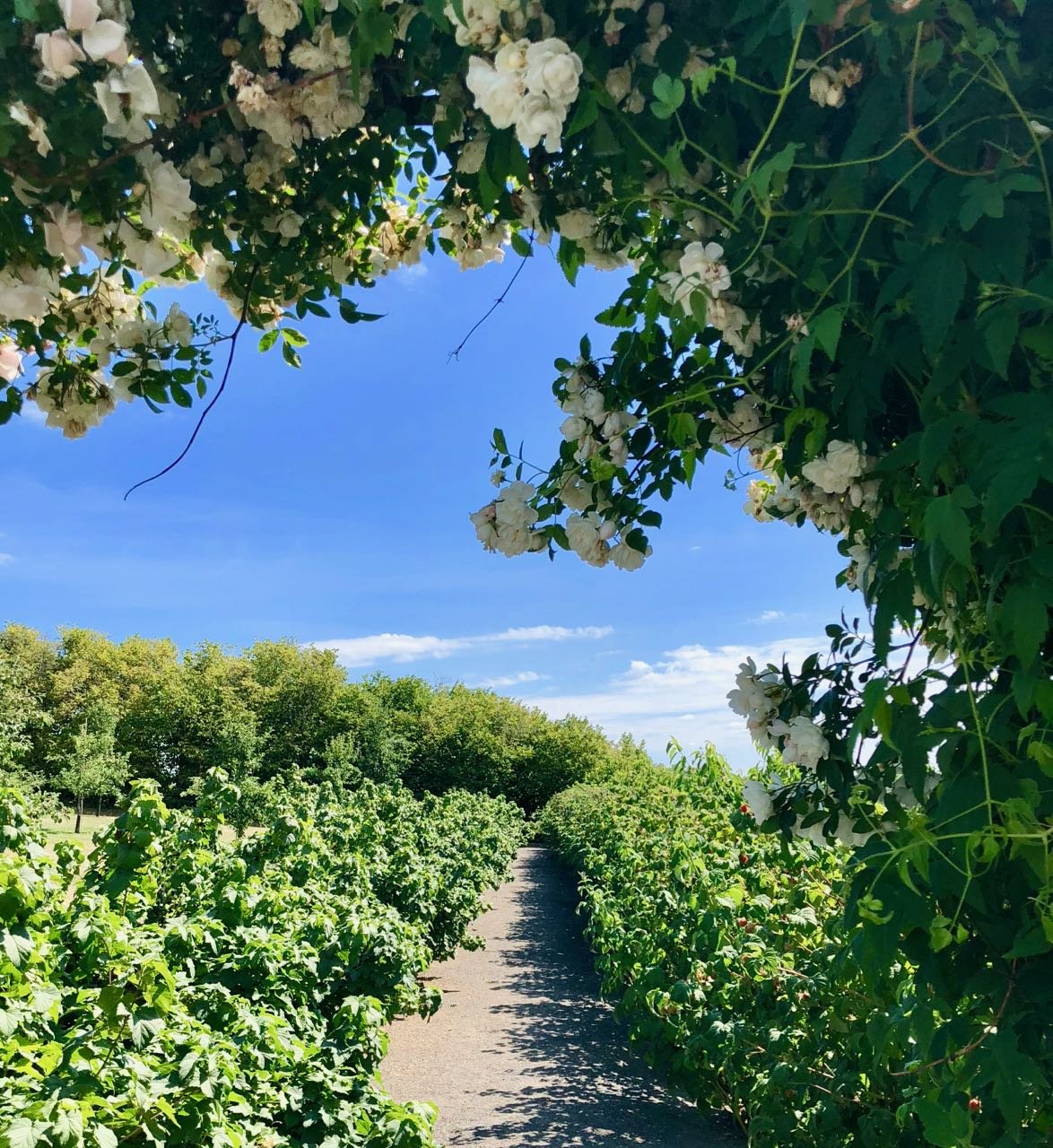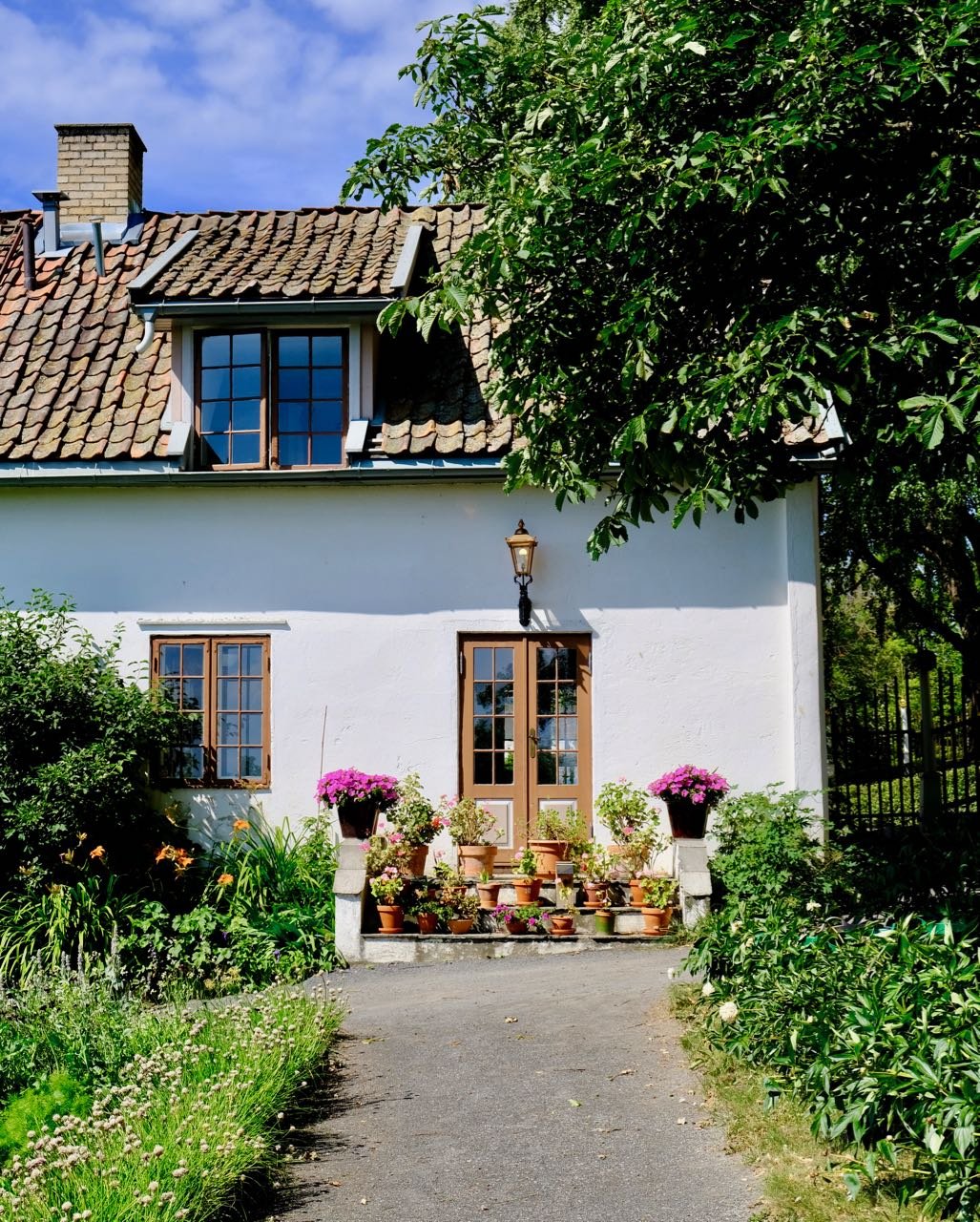 A visit to Hovelsrud is a feast for the senses. After a while, however, we begin to feel hungry. We somewhat reluctantly return to our car, but fortunately, our next stop is close by. A little further along the road is Skafferiet at Hovinsholm. The café with the beautiful garden is another reason why Helgøya draws tourists in numbers.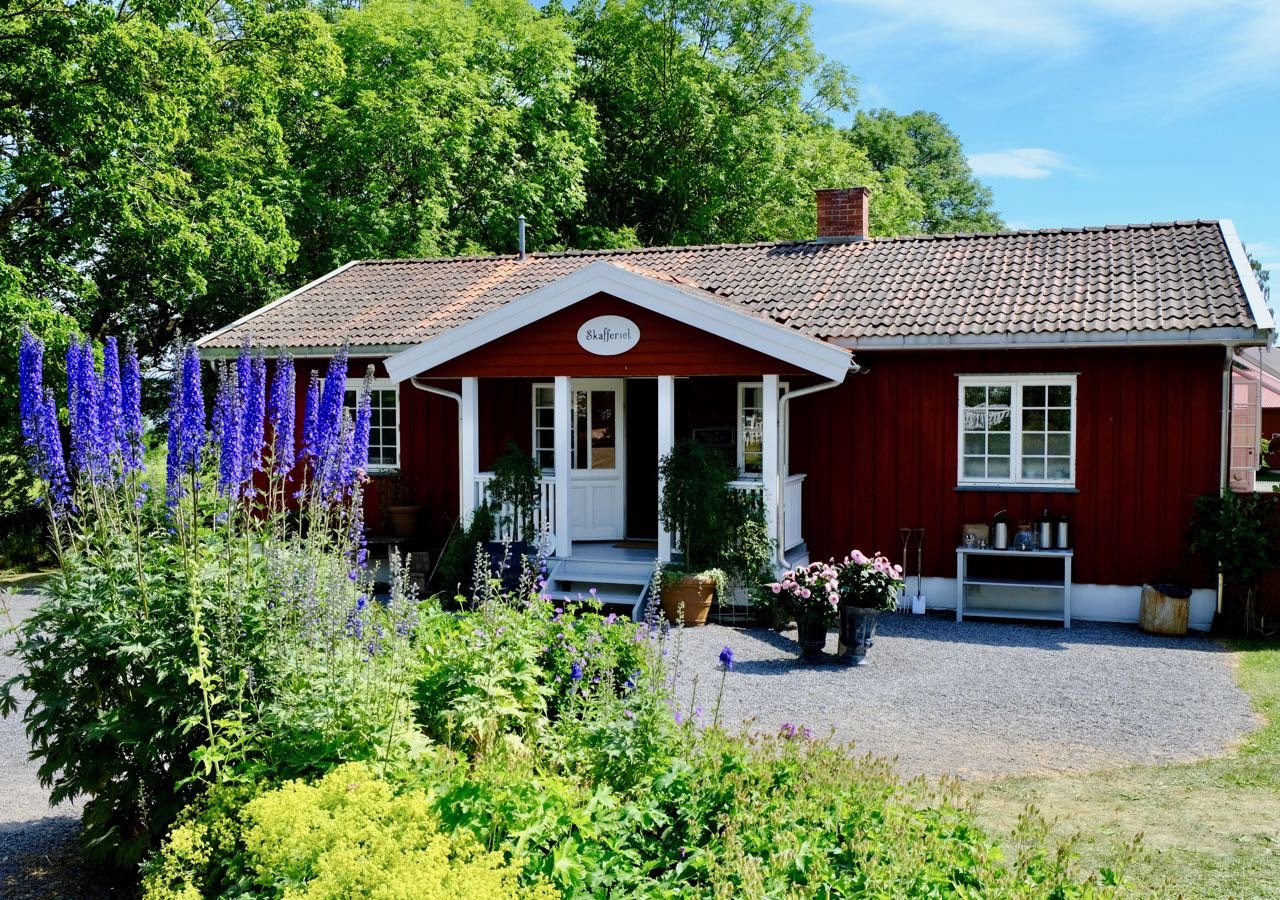 We order food by a smiling and very friendly girl behind the counter inside the café and take a seat in the shade of a cherry tree in the spacious garden. The food arrives shortly after, served by another kind employee.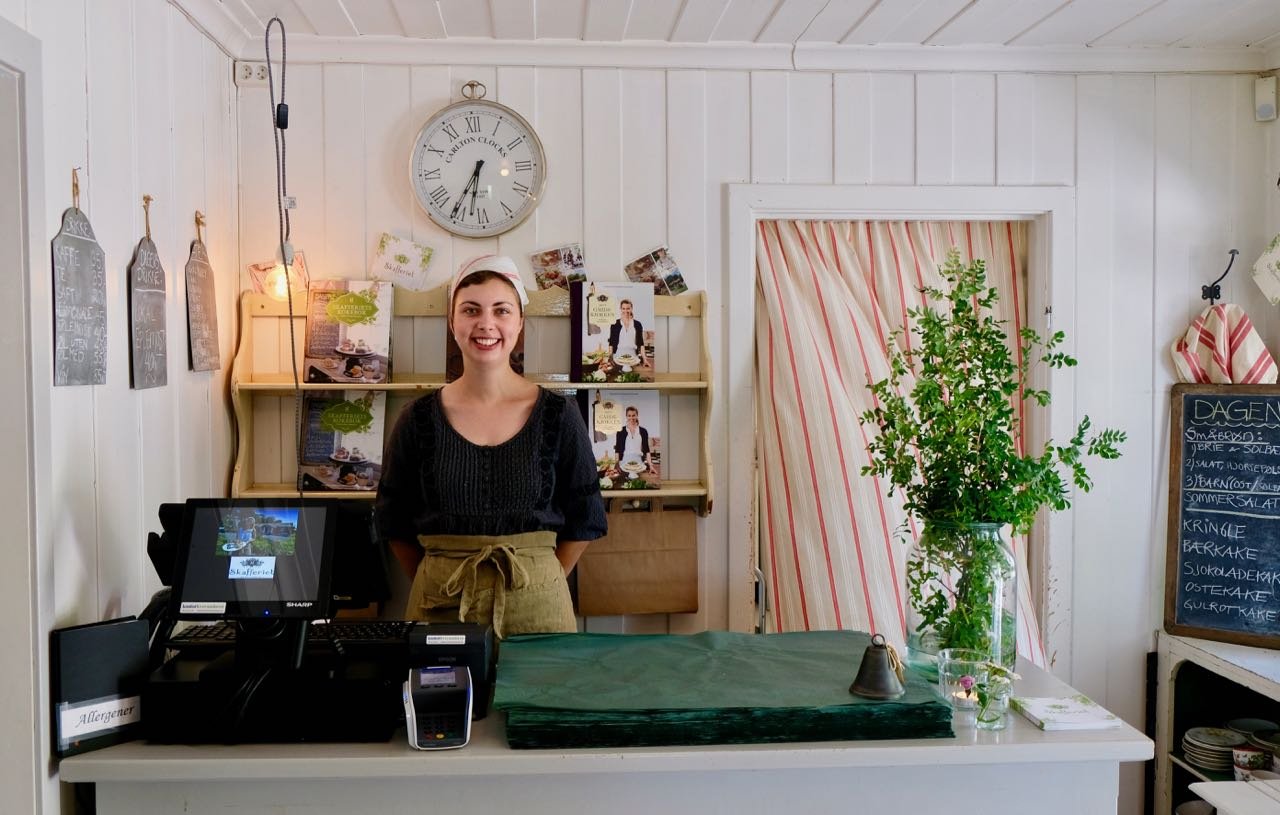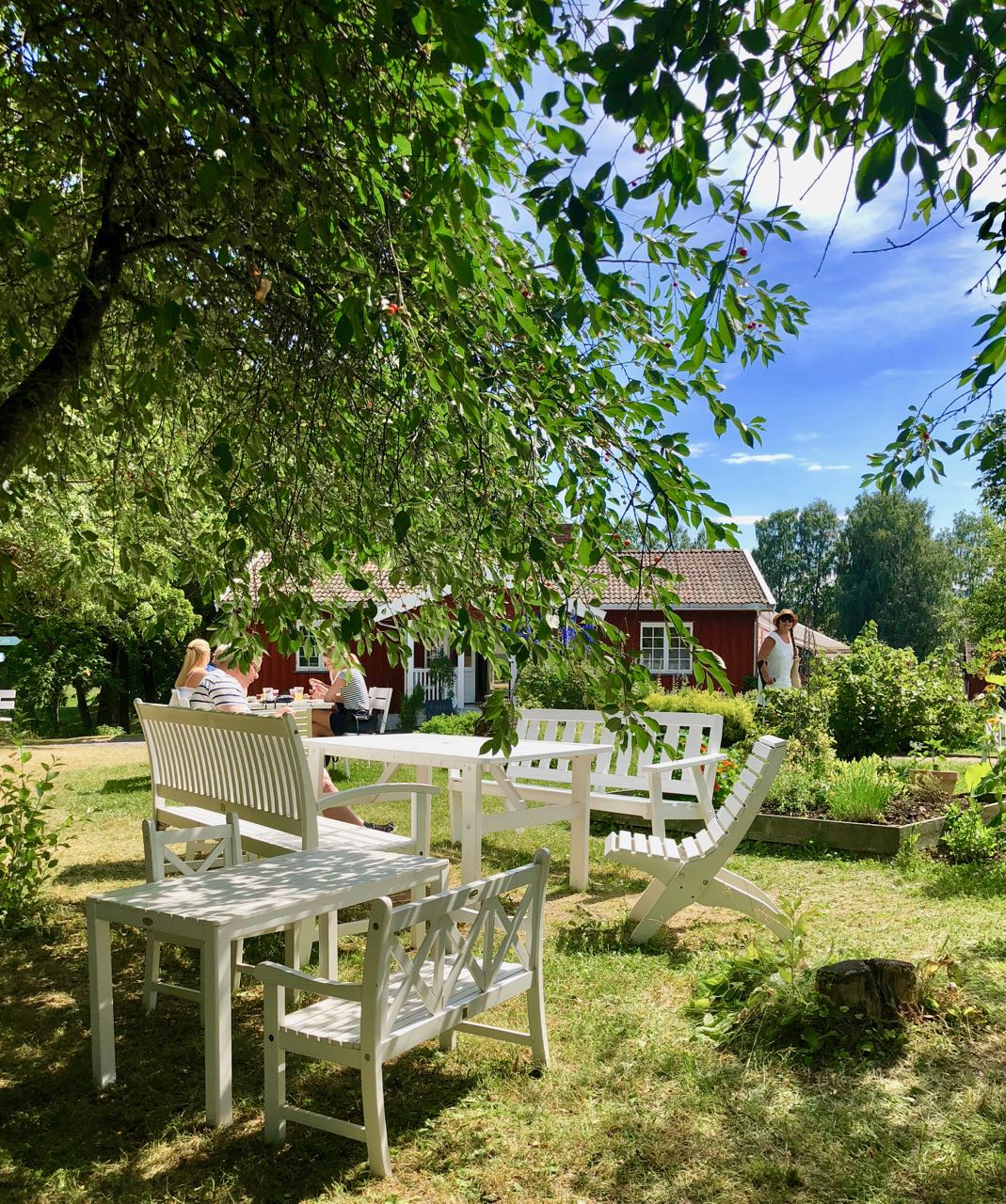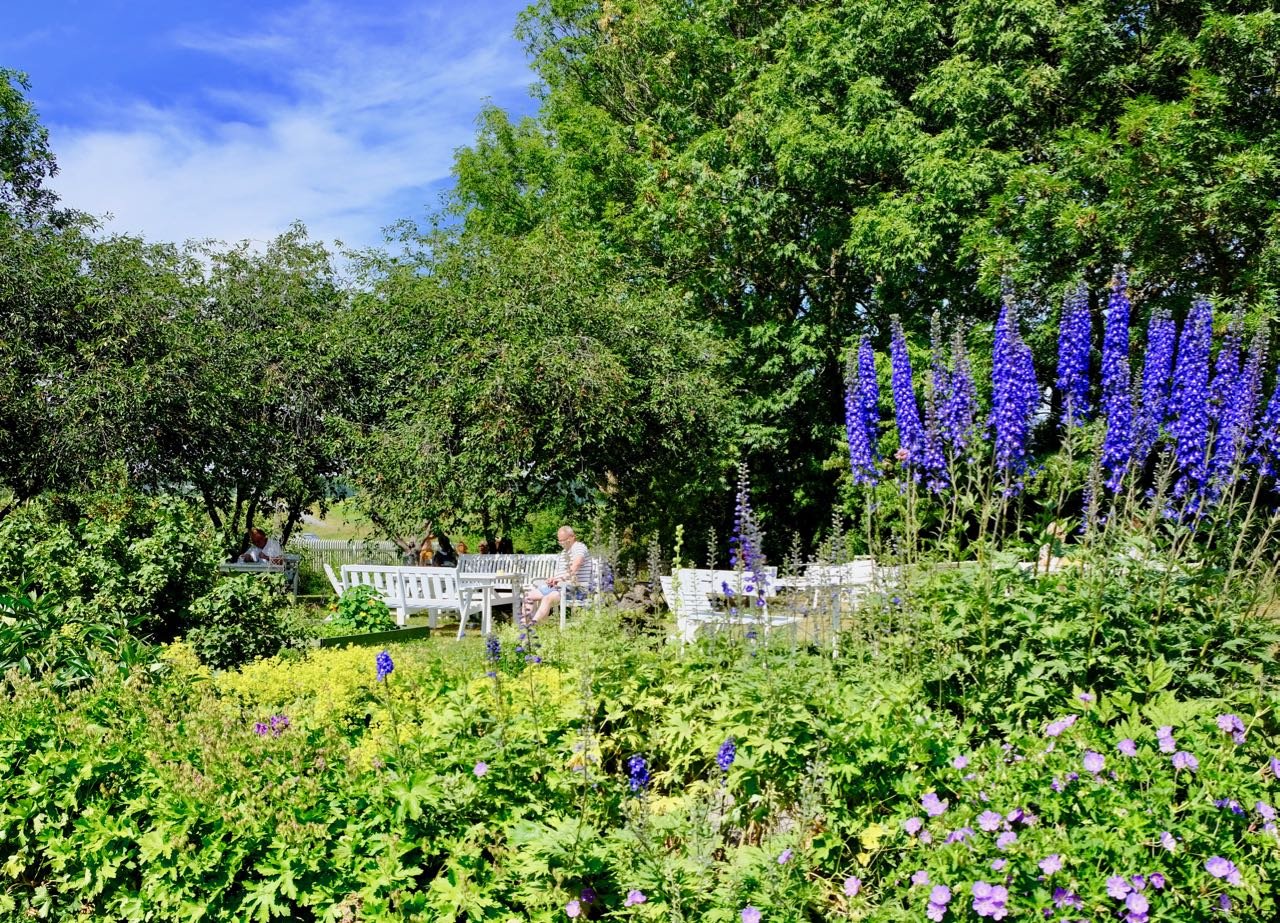 We mmm' ourselves through bread with brie and blackberry jam, a crunchy crispy summer salad and a moist carrot cake. The accompanying homemade raspberry lemonade is the perfect thirst quencher on this warm summer day.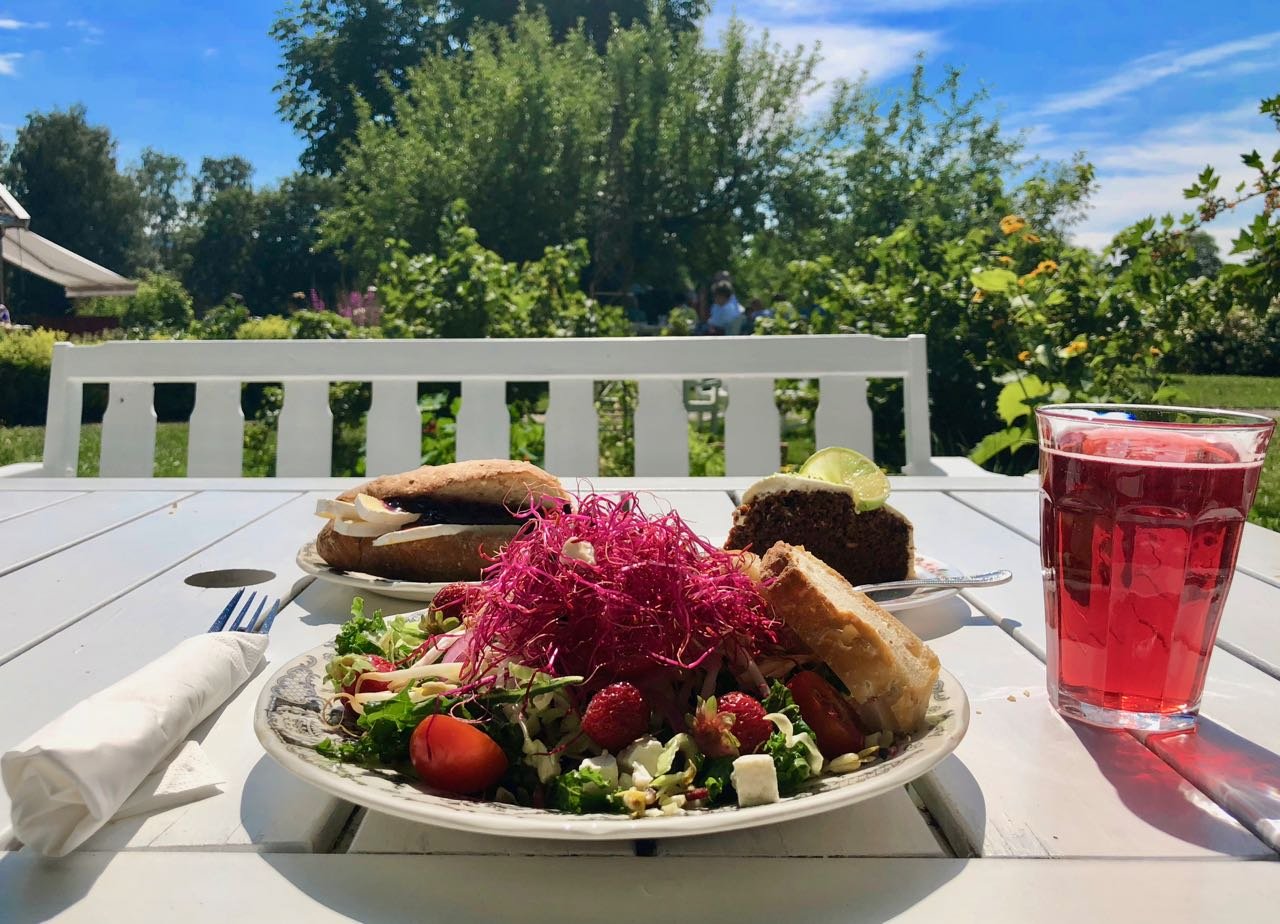 We overhear yet another (!) very hospitable staff member explaining that most of what is served at Skafferiet is produced at the farm. The bread is freshly baked every day, and the herbs come from their own garden. She further explains that the sandwiches and salads are plated after each order. In other words, the food is fresher than freshest. With such a philosophy it is no wonder that guests come again and again to the lush garden at Skafferiet.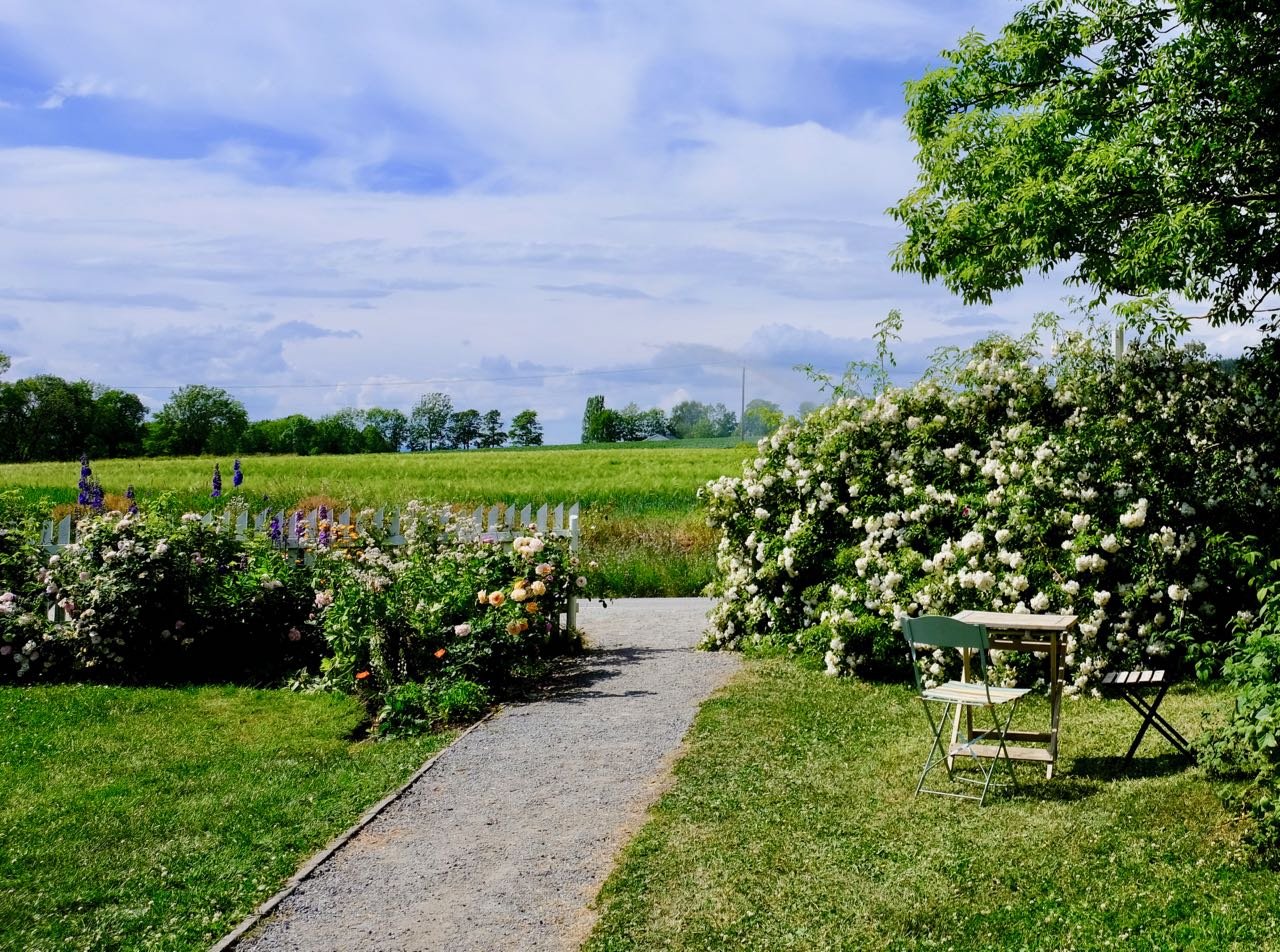 And the blooming garden is probably what attracts many visitors to Hovinsholm, but a visit here can be recommended during all weathers. Inside, the café is beautifully decorated in country style with wildflowers on the tables. We are more than happy to sit here next time!


Practical information:
Both Hovelsrud farm and Skafferiet at Hovinsholm are open every day in July. Besides this, they are also open during weekends in the summer season. Check their respective websites for current opening hours.
Entrance at Hovelsrud farm costs 125 NOK per person (price as per July 2018). On Sundays, Hovelsrud offer guided tours of the historic garden.
Link to Skafferiet at Hovinsholm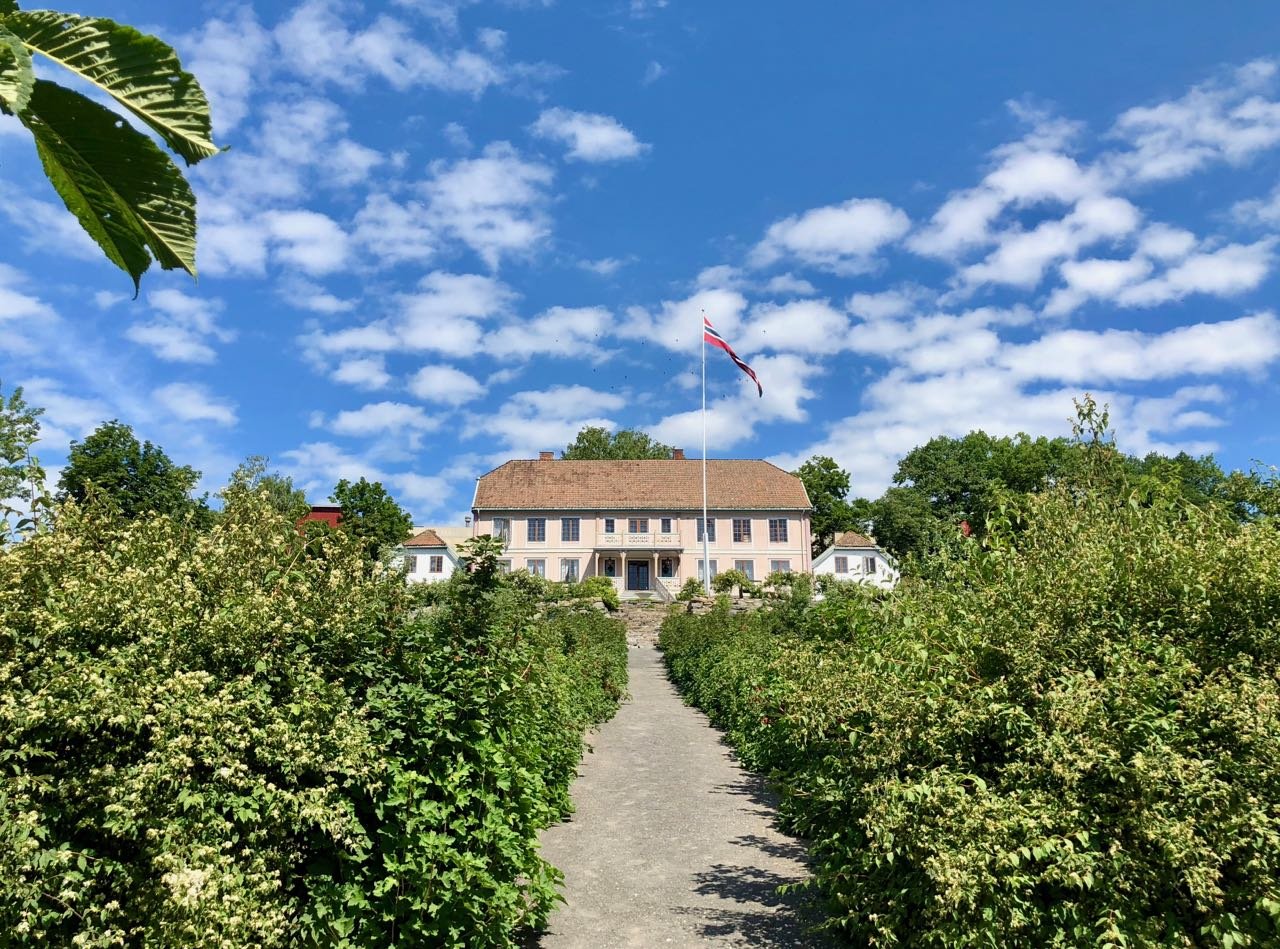 Unless you sleep the day away, it is possible to visit Helgøya on a day trip from Oslo. Driving time is approximately two hours each way.
If you have more time at your disposal, there are multiple places offering accommodation in the area.
*We visited Hovelsrud farm and Skafferiet at Hovinsholm in July 2018. None of the places we visited were informed that we would be writing about them, and we paid all expenses ourselves.